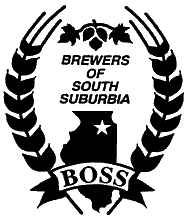 We are dedicated to the art of crafting and quaffing fine beers through
the sharing of ideas and experiences, the advocacy of brewing as a hobby and the responsible consumption of beverages containing alcohol
BREW NEWS

05/27/2015 02:52 AM
Carlton Draught hits slow mo
Australia's alcohol advertising regulations are strict, as a result advertisers continually look for new ways to promote the brand – albeit without specifically promoting the product! Check out Cartlon Draught's latest ad – the slow mo…and a few other old classics.....


05/27/2015 02:52 AM
Store update 19th May
So Sydney is on a roll with its awesome beer drinking weather this week and this weekend looks good to go. Growlers Currently we have Young Henry's Hop Ale. This beer harks back to classic English style IPAs. Hefty malt backing meets every type of hop in our cool-room, added to all stages of the process. The all Australian hop flavour is not aggressive in its bitterness, but is evident in flavour and aroma and slowly asserts itself with a lengthy, lingering and thoroughly enjoyable palette. $28 for a Growler fill Once this is gone we'll be moving onto Dr's Orders Brewing Plasma. Plasma, a White IPA is yet another emerging trend that we're happy to embrace and present a Doctor's Orders Brewing twist on. Judicious hop use dominates Plasma's aroma, backed up with a balanced mouthfeel defying its alcoholic payload before delivering an extremely long lingering bitterness. A deceivingly addictive prescription. The grist for Plasma is practically identical to our Zephyr (Double White Ale) which explains the appearance. However the lack of botanicals, a different yeast strain and excessive hop use deliver an ale that is Zephyr's polar opposite. In other news Rich is in the shop today, Geoff is onto his 2nd table for the tasting room, while Will is in training for a 9km soft sand running event. Store hours 11am-3pm today, 8:30am-6pm Mon-Fri. 1300 808 254 Cheers!


05/27/2015 02:52 AM
Beer store update 5th May
So Sydney has had cracker beer drinking weather this week and it's set to continue this weekend – sweet! Growlers Currently we have Moa Breakfast beer. A cracker of a lager with rich cherries, very easy drinking. Check out the review for it below: "The aroma is stunning with hints of dry wheat and cherry's. The carbonation is lively, which works for a crisp summer beer. The taste has a serious hit of wheat and yeast, washing through with all those bubbles and a touch of cherry." Joel Macfarlane – brewnation.co.nz $28 for a Growler fill Once this is gone we'll be moving onto Mikkeller Citra Single Hop IPA probably early in the week Latest beers Murray's No 6 2011 Anniversary Ale – the last available anywhere (limit 1 per person) Sierra Nevada Bigfoot Ale Barley wine Rich is in the shop today, Geoff is onto his 2nd table for the tasting room, while Will is in training for a 9km soft sand running event. Store hours 11am-3pm today, 8:30am-6pm Mon-Fri. 1300 808 254 Cheers!


05/27/2015 02:52 AM
A thought for the brewers and people of Christchurch
When I was a young lad of 18 years of age I packed my bags and travelled from the North Island of New Zealand to the city of Christchurch in the South to begin my university education. The move to Christchurch was a no brainer for me – I had lots of family who lived in the "Garden City" and I had been there many times before, always leaving with fond memories. Christchurch is a very special city with significant character – it is the New Zealand city that most closely resembles Melbourne with old stone buildings, a tram line and a beautiful river, the Avon. The city also has a number of other great gems including the Port Hills for excellent scenery and mountain biking, as well as the port suburb of Lyttleton, reached after travelling through one of New Zealand's longest tunnels. If there is one word I would give to Christchurch it would be 'beautiful'.....


05/27/2015 02:52 AM
April Beer Club Selection
Our Beer Club selection for April has now been sent out to all online customers. For those living in Sydney you can still pick these up from our store. The April Beer Club selection includes: Samuel Adams, Black Lager Bridge Road Brewers, Australian Ale William Bull, William's Pale Ale Morland Brewing, Old Speckled Hen


05/27/2015 02:32 AM
Beer In Ads #1567: The Duke For Rheingold
Tuesday's ad is for Rheingold Beer, from 1953. Today is the birthday of actor John Wayne, who would be 108 if he was still alive. During his lifetime, he did commercials for several beer companies, including this ad for Rheingold Beer. The image below is a little clearer, but the bottom of...

[[Click through to the Bulletin for full content]]

05/27/2015 01:30 AM
Buy Local Fair to feature craft beer, food competitions
Buy Local Fair to feature craft beer, food competitions The Courier-Journal Highlights of the fair will include a craft beer tent sponsored by ValuMarket, 14 food trucks, cooking competitions, a silent auction area, and the H2O Kid's Zone sponsored by Louisville Water Company. New this year is The Back Porch, an area located ...

05/27/2015 01:07 AM
Patent No. 888995A: Bottle-Sealing Cap
Today in 1907, US Patent 888995 A was issued, an invention of Emory J. Godman, assigned to the Sterling Seal Company, for his "Bottle-Sealing Cap." There's no Abstract, though it's described this way in the application: My invention as hereinafter more particularly described, consists...

[[Click through to the Bulletin for full content]]

05/27/2015 12:59 AM
Brewing jobs: Stone & Wood — NSW
Stone & Wood is seeking a passionate brewer to join the company's Northern Rivers team.

05/26/2015 11:00 PM
Beer Town: The 2015 Atlanta Food & Wine Festival Beer
Atlanta Journal Constitution (blog) Beer Town: The 2015 Atlanta Food & Wine Festival Beer Atlanta Journal Constitution (blog) Though it's called the Atlanta Food & Wine Festival, beer has become a big part of the annual May showcase of Southern eating, drinking and learning. Southern craft breweries, including Back Forty, Creat ...

05/26/2015 10:24 PM
Greenbar FINALLY featured on Eye on LA (BoozeNews profile on 10/26/10)
By D.R. Stewart Eye-on-LA's recent piece on the iconic organic spirit makers Greenbar shows co-owner Litty Mathew letting us know that they are "LA's first distillery since prohibition — until 2014 distilleries were not allowed to be open in the State of California to paid visitors." Yes, Greenbar now has a tasting room in DTLA @ […]

05/26/2015 08:28 PM
American Craft Beer Week begins, KC Bier Co. and Local Pig hog roast and …
Pitch Weekly American Craft Beer Week begins, KC Bier Co. and Local Pig hog roast and ... Pitch Weekly Odell "May Daze" tap takeover, with 5 Barrel Pale Ale, St. Lupulin Extra Pale Ale, Tree Shaker Imperial Peach IPA, Myrcenary Double IPA and Brazzle Sour Golden Raspberr, at Waldo Pizza (7433 Broadway), 5-7 p.m.. Royals nig ...

05/26/2015 08:20 PM
Flying Fish Exit 1 – Bayshore Oyster Stout
Day 330: Flying Fish Exit 1 – Bayshore Oyster Stout from Flying Fish Brewing Company. Style of beer is 'Foreign Extra Stout'. ABV is 7.5%.

05/26/2015 07:18 PM
Bainbridge Brewing prepares to celebrate 3rd anniversary


Story by Kendall Jones, via Washington Beer Blog.

Story by Kendall Jones, via Washington Beer Blog. Bainbridge Brewing is about to celebrate its third anniversary. The brewery's taproom hosts a two-day celebration next month (June 12th and 13th). But that aint all. To mark the occasion, Bainbridge Brewing is introducing a new look, as well as its first widely available bottled products. Pictured...

The post Bainbridge Brewing prepares to celebrate 3rd anniversary appeared first on Beer News.



05/26/2015 06:42 PM
Foraging for spruce tips to brew beer
The bright green new growth on the limbs of evergreen trees is a sign of spring in Maine and it's also a sign that Banded Horn Brewing Company is gearing up to brew Greeenwarden. This pale ale is designed to showcase the flavor and aroma of the Maine foraged white spruce tips which have similar […]

05/26/2015 06:03 PM
China Overtakes France in Vineyards
China has become the second-largest vineyard area in the world after Spain, pushing France into third place. The International Organisation of Vine and Wine (IOVW) said China now had 799,000 hectares (1.97 million acres) of land devoted to vineyards. That compared with 1.02 million hectares in Spain. Experts pointed out that not all of China's […]

05/26/2015 06:03 PM
Genesee Unveils New Packaging Design
Genesee Brewery recently revealed a new packaging design for its family of products. A return to the original name of Genesee Light, along with graphic changes onGenesee Beer, Genesee Cream Ale and Genesee Ice, take cues from Genesee's heritage while connecting with today's consumer. People can expect to see the new packaging on shelves this month in grocery, drug and convenience stores across the Northeast.

05/26/2015 05:59 PM
Patent No. 729145A: Beer-Keg Tap
Today in 1903, US Patent 729145 A was issued, an invention of George M. Eckenwiler, for his "Beer-Keg Tap." There's no Abstract, though it's described this way in the application simply by stating that "the present invention has relation to taps for beer-kegs." The post...

[[Click through to the Bulletin for full content]]

05/26/2015 05:56 PM
New Vienna Brewpub Plans to Open Next Week
Patch.com New Vienna Brewpub Plans to Open Next Week Patch.com Caboose Brewing Company located at 520 Mill St. NE, has posted a message on its Facebook page Wednesday afternoon, saying they plan to open next week: "As we prepare to open our kitchen early next week, we feel obligated to tell you our tasting room ...

05/26/2015 05:35 PM
Booze on! Drinking does not affect productivity
The real reason you're not productive at work? Lack of SLEEP: Get seven hours a night and you can 'drink, eat and smoke what you like' Smoking, eating and drinking does not affect productivity, study reveals A lack of sleep is instead to blame for low productivity in the workplace Those who slept for six […]

05/26/2015 05:24 PM
Breakside Brewery – Back to the Future IPA and Oui,Chef Release Details


(Portland & Milwaukie,OR) –  Oregon's Breakside Brewery is releasing new limited edition beers in bottles &…

The post Breakside Brewery – Back to the Future IPA and Oui,Chef Release Details appeared first on thefullpint.com.



05/26/2015 05:03 PM
Bar Supports Tom Brady By Brewing 'Free Brady' Beer
New England's support for Tom Brady just keeps on coming. In the wake of the Patriots quarterback's suspension from the NFL for his role in Deflategate, we've seen sit-ins at NFL headquarters, a catchy melody from a former "American Idol" contestant and even a "Free Tom Brady" rally. Now, a local bar has thrown its […]

05/26/2015 04:43 PM
Highland Brewing Company releases Lost Cove as new summer seasonal
Highland Brewing Company (Asheville, North Carolina) is hitting shelves and taps this month with their newest summer seasonal, Lost Cove American Pale Ale.It has been a couple of years since we have seen a new seasonal from Highland Brewing...



05/26/2015 03:52 PM
Rogue Releases Pendleton Pilsner
Rogue Ales and Pendleton Woolen Mills announce a collision of Oregon artisans with the unveiling of Rogue Pendleton Pilsner. Brewed at Rogue's headquarters on the Oregon Coast in Newport, Pendleton Pilsner uses floor malted barley grown on Rogue's Farm in Tygh Valley and Liberty hops grown at Rogue Farms in Independence, OR. Pendleton Pilsner features a serigraphed bottle design which reflects Pendleton's iconic jacquard textiles.

05/26/2015 03:43 PM
Funky Buddha Launches Craft Food Counter & Kitchen
Funky Buddha is brewing up something special yet again - this time, in the kitchen. The brewery announces today its plans to build Craft Food Counter & Kitchen inside it's Oakland Park tap room.

05/26/2015 02:37 PM
Odell Brewing and La Cumbre Collaborate for Albuquerque Beer Week
On May 12, 2015 La Cumbre Brewing Company and Odell Brewing Company teamed up to make a special collaboration beer for the upcoming Albuquerque Beer Week. The brew, dubbed Paradisal Pale Ale, is a limited draft-only release featuring rare hops.

05/26/2015 02:30 PM
Odell & La Cumbre Brewing Paradisal Pale Ale – Albuquerque Beer Week Collab


(Fort Collins, CO.) – On May 12, 2015 La Cumbre Brewing Company and Odell Brewing Company teamed up to make a special collaboratio…

The post Odell & La Cumbre Brewing Paradisal Pale Ale – Albuquerque Beer Week Collab appeared first on thefullpint.com.



05/26/2015 01:38 PM
Be Prepared: Defense Against Terror, Hoodlums, & Disasters
How ready are you?






Get training. Get supplies. Get prepared. As Whittle says, "It's time to grow up."


05/26/2015 01:25 PM
Lakewood Brewing Introduces Saint Dymphna


(DALLAS,TX) – Drawing inspiration from Belgian and local mythologies, Lakewood Brewing Company every so often releases anoth…

The post Lakewood Brewing Introduces Saint Dymphna appeared first on thefullpint.com.



05/26/2015 01:18 PM
Hellbent Brewing opens this Saturday in Seattle


Story by Kendall Jones, via Washington Beer Blog.

Story by Kendall Jones, via Washington Beer Blog. Seattle's Lake City neighborhood is about to get a new brewery. Hellbent Brewing opens this Saturday, May 30 (Noon – Midnight). The new brewery and its spacious tasting room is located at 13035 Lake City Way NE, directly across the street from Fred Meyer, and just a...

The post Hellbent Brewing opens this Saturday in Seattle appeared first on Beer News.



05/26/2015 12:48 PM
Malting Company Rahr Announces Massive Expansion
Rahr Corporation, a producer and distributor of malt and industry-related brewing supplies, has detailed plans to construct four new facilities in its hometown of Shakopee, Minn. as part of a massive $68 million expansion.

05/26/2015 12:44 PM
May 2015 Sunday Funkfest at iTAP Soulard
[ May 31, 2015; 12:00 pm; ] A lot of people talk about trends in craft beer. One of those trends are funky and sour beers. But let's be honest, funky beers aren't a trend, they're the original beers. Before the days of stainless steel and caustic, beers were aged in wood and inoculated in the open air. These beers were funky from [...]

05/26/2015 12:42 PM
Mead Joins the Craft Beer Game | 5 Meaderies You Should Know


You may have noticed a new trend popping up on beer menus, bottle shop selections, and in the ice chests of your local bottle shares…

The post Mead Joins the Craft Beer Game | 5 Meaderies You Should Know appeared first on thefullpint.com.



05/26/2015 11:35 AM
Humphrey and the rabbit hole
Where my Sam Smith's journey began. I've fallen down an internet rabbit hole and I can't get out. This is a cry for help. I've always been fascinated by Sam Smith's pubs. The first I visited was the Three Goats Heads in Oxford. It was a useful place, and not just because the beer was cheaper than any of the other pubs in town: it was right next door to the Oxford Union. There was a strict ban

05/26/2015 11:33 AM
Patent No. 2042284A: Combination Mash And Lauter Tank
Today in 1936, US Patent 2042284 A was issued, an invention of Albert E. Ruemmele and Ellsworth J. Westcott, assigned to Freyn Engineering Co., for their "Combination Mash and Lauter Tank." There's no Abstract, though it's described this way in the application: The invention relates to...

[[Click through to the Bulletin for full content]]

05/26/2015 10:00 AM
Merchant du Vin: Bringing Specialty Beer to the American Table


Looking to access obscure craft beers from around the world? You don't have to spend a fortune to do so. Merchant du Vin – the country's largest specialty beer importer since 1978 – is dedicated to bringing everything from "family-owned to monastery-owned breweries to American stores, bars, and restaurants," explains Craig Hartinger, marketing director at […]

The post Merchant du Vin: Bringing Specialty Beer to the American Table appeared first on CrushBrew.



05/26/2015 07:17 AM
Ecliptic / Wicked Weed / Stone Points Unknown IPA


The post, Ecliptic / Wicked Weed / Stone Points Unknown IPA, first appeared on The Barley Blog.

It's no secret that I like a good collaboration brew. To see two or more like-minded breweries get together and create something intriguing and unique can be a magical thing. Sometimes, however, it doesn't always go that way. This three-way effort from Ecliptic Brewing, Wicked Weed and Stone Brewing companies, thankfully, does not fall in […]

The post, Ecliptic / Wicked Weed / Stone Points Unknown IPA, first appeared on The Barley Blog.



05/26/2015 07:12 AM
SABMiller introduces Miller Lite beer in Canadian market
London-based multinational brewing and beverage company SABMiller's Canadian subsidiay has launched Miller Lite beer in the Canadian market.

05/26/2015 07:00 AM
The Bier Stein Announces 2015 Eugene Beer Week Events
Eugene Beer Week, the longest running city centric beer week in Oregon, returns for its 5th consecutive year from June 1st through June 7th. One of our state's finest beer cities is back at it promoting Eugene as one top beer destination in our fair state. Within Eugene lies one of the top bottleshops and […]

05/26/2015 03:53 AM
Pubs We Can't Walk Past

We're just back from a few days in London and, though we were mostly busy seeing family and friends, did find time for a couple of beers in pubs that we now realise we simply cannot resist. First, passing through Angel, Islington, even though we didn't especially want a lunchtime drink, we had to stop at … Continue reading Pubs We Can't Walk Past →

Pubs We Can't Walk Past from Boak & Bailey's Beer Blog - Over-thinking beer, pubs and the meaning of craft since 2007



05/26/2015 03:05 AM
Beer, scientifically and socially considered (part four)

I'll admit it. I'd forgotten about this. Blame my travelling. This series started as some of the posts I queued up to cover my last trip to the USA. And I got distracted by other topics on my return. No matter. I'll finish it off now if it kills me.
Which is probably what much of the beer sold in Liverpool 150 years ago would have done. Here a list of some of the crap unscrupulous characters threw in it:


"This report, it will be seen, affords experimental confirmation of what was said by Mr. Glover at the Liverpool Workhouse meeting, and it will therefore be interesting to inquire a little further into the matter. Our authorities tell us that the following substances are employed to adulterate beer. "Cocculus indicus multum (an extract of cocculus indicus), colouring, honey, hartshorn-shavings, Spanish juice, orange-powder, ginger, grains of paradise, quassia, liquorice, carraway seeds, copperas, capsicum, mixed drugs." These, we are told, were seized at different breweries in London, and brewers' druggists' laboratories"* in addition, sulphuric acid, alum, salt, Datura stramonium, picric acid, and other substances, are mentioned by different writers.
* Report of Committee of the House of Commons. See Watts's 'Dictionary of Chemistry.' vol. i, p. 537."
Liverpool Daily Post - Tuesday 05 July 1870, page 6.

To be honest, not all of those are dangerous or even unpleasant. Honey, liquorice, carraway seeds and ginger weren't going to do you any harm. The reason these are listed as adulterants is the strict law on what could be used in beer. A decade later, after the introduction of the Free Mash Tun Act, all of those would have been legal.

Hartshorn shavings turn up in a lot of recipes from the early 19th century aimed at private brewers, i.e. those brewing for their own household rather than for sale. In the early 1800's these brewers produced a high percentage of the beer in some parts of the country. Being able to use ingredients commercial brewers couldn't was one of the advantages they had and probably helped keep the tradition going.

Cocculus indicus was a bittering agent used as a hop substitute. But it's also a stimulant sop presumably could also disguise watering down. Its active ingredient is picrotoxin, which doesn't sound like something I'd like to ingest. Cocculus indicus is still used for medicinal purposes in Asia, but is no longer used in the USA and Europe because of fears about its safety. Though it is still used in quack, sorry homeopathic, medicine.

Pretty sure I don't want sulphuric acid in my beer. Nor alum, which is used in pickling and tanning leather. I'll let the article describe Datura stramonium:


"Of Datura stramonium Mr. Prescott says,** "It has been frequently used by desperate characters for hocussing or stupefying of the intended victim of a robbery by surreptitiously adding it to his beer in the public-house bar. It is the seed of the thorn-apple, a native of Greece, and belongs to the same family as the tobacco-plant." The same author also describes very minutely the microscopical structure of the various seeds which ought, and which ought not, to be used in the preparation of beer, including barley, hops, cocculus indicus, grains of paradise, and Datura stramonium, his object being to facilitate the detection of fraud and crime ; and I would recommend my microscopical readers, who take interest in the question, to examine these various substances with the aid of a microscope and Mr. Prescott's beautiful diagrams."
** 'Strong Drink and Tobacco Smoke,' p. 37."
Liverpool Daily Post - Tuesday 05 July 1870, page 6.
Datura stramonium sounds really, really dangerous. It has medicinal uses as an analgesic, but is also a hallucinogen. The dangerous part, is that a fatal dose isn't much higher than an effective one. Plus there's huge variation in the amount of the active ingredients present from plant to plant, or even in different parts of the same plant. Unless you really know what you're doing, you're likely to kill yourself. Or in the case of a beer adulterer, your customers.

Here are the used of some of the other muck:


"Of the various adulterants named, sulphate of iron, alum, and salt are employed to give beer "head" or froth (salt stimulate the thirst as well); sulphuric acid is used to bring it forward," or harden it, and impart to new beer the character of old ; carbonate of soda to neutralise acidity whilst cocculus indicus, quassia, wormwood, grains of paradise, and similar substances, are mixed with beer either to impart bitterness or pungency, and to disguise the true character of the drink."
Liverpool Daily Post - Tuesday 05 July 1870, page 6.

Sulphate of iron is one of the adulterants people were most often prosecuted for. Nowadays its only use seems to be as a herbicide for killing moss in lawns. Would you really want that in your beer? I think not. Quassia and wormwood are also drugs and ones you wouldn't want to ingest too much of.

It sounds like some beer was awash with drugs, more like a chemical soup.

We've still quite a way to go with this article. More about the how and why of adulteration next time.

05/26/2015 02:02 AM
Beer In Ads #1566: Any Good Time Is Falstaff Time
Monday's ad is yet another one for Falstaff, also from 1950s. In this ad, a man is fishing on the shore of the ocean (or, I suppose, a very big lake) with the tagline "Falstaff goes fishin' from coast to coast." I'm not sure they made their case. The post Beer In Ads...

[[Click through to the Bulletin for full content]]

05/26/2015 12:14 AM
Sleeman unveils Sleeman Lift for summer
Sleeman Breweries has introduced Sleeman Lift beer, with a hint of coconut water, in Canada for the summer season.

05/26/2015 12:04 AM
Fight!!: Deschutes Brewery's "Fresh Squeezed IPA" vs. "Pinedrops IPA"
I must admit that there are certain beer trends that I just can't wrap my head around. And, unfortunately, certain styles that I just can't get into (I'm looking at you, Hefeweizen and...



05/25/2015 10:51 PM
Meet Victoria's RedDot BrewHouse
A Melbourne beer tasting room is on the cards for RedDot BrewHouse, the Singaporean craft brewer that will open a production facility in Truganina on the city fringe later this year.

05/25/2015 10:18 PM
Brewing jobs: Brewer — Fortitude, Qld
Fortitude Brewing Company is seeking a dedicated brewer to join its team.

05/25/2015 04:19 PM
BeerAdvocate's American Craft Beer Fest 2015 Comes to Boston


BeerAdvocate is a worldwide network dedicated to educating the public about craft beer and boosting respect for the beverage. Along with its most well-known endeavor, BeerAdvocate Magazine, plus its popular website BeerAdvocate.com and social media pages, the organization also hosts craft beer festivals to help fulfill its mission. It's already put on more than 40 […]

The post BeerAdvocate's American Craft Beer Fest 2015 Comes to Boston appeared first on CrushBrew.



05/25/2015 03:51 PM
Lakefront Brewery: Leading the Way in Green Organic Brewing


Lakefront Brewery in Milwaukee, WI, has a few firsts under its belt. The brewery was the first one ever in the US to brew organic beer and the first one to produce barrel-aged beer this year. We talked to Andrew Jungwirth, tour supervisor manager for Lakefront Brewery, to learn what these things mean for the […]

The post Lakefront Brewery: Leading the Way in Green Organic Brewing appeared first on CrushBrew.



05/25/2015 03:43 PM
It's a cider revolution in New York's Capital District and the Hudson Valley


Nine Pin Cider Works became the first licensed farm cidery in New York State shortly after Governor Cuomo's new farm cidery licensing law went into effect January 15, 2014. Nine Pin Cider Works, founded by Alejandro del Peral, opened its doors to the cidery and tasting room in Albany's warehouse district in February, 2014. After […]

The post It's a cider revolution in New York's Capital District and the Hudson Valley appeared first on CrushBrew.



05/25/2015 03:40 PM
Four Brewers | The Lost Abbey Ultimate Box Set, Part 1


Season 2, Episode 21 – This week, we crack open The Lost Abbey Ultimate Box Set and sample Tracks 1-6. [Player above not work…

The post Four Brewers | The Lost Abbey Ultimate Box Set, Part 1 appeared first on thefullpint.com.



05/25/2015 08:19 AM
Cavalier IDPA Match
I'd been looking forward to shooting the monthly Cavalier IDPA match this weekend. When the alarm went off Sunday morning, I was still feeling the affects of a springtime cold that had been clogging my head and lungs, but decided to go shoot anyway. After all, you don't get to pick only when you're totally healthy to need your gun for self defense.





After checking in at the match, I put on my ear protection, and thought "That doesn't feel right." It turns out one of the ear pieces was partially broken from the headband, and the cup wasn't fitting tight against my head. I typically keep emergency foam ear plugs in my bag but I had given the last of them to another shooter at a recent match. "Does anyone have duct tape?" I asked. Fortunately a friend had a spare set of ear plugs that he graciously loaned me to supplement my broken gear.




Now properly equipped it was time shoot! Stage 1 was an eight target course that had the views of the threats strategically hidden with walls and barrels. The was a lot of movement, and careful use of cover was required. I used some time bobbling to find the proper shot views, but ended just 3 points down on the stage.



Stage 2 had us starting seated, with the loaded gun on the table, and looking at an interesting array of targets and two swingers. Hitting a stomp plate under table with our foot set the swingers in motion. One swinger held a non-threat that moved back and forth in front of two threat targets, while the other was a threat target swinging back and forth from behind a non-threat. Those were engaged while seated, as well as a fourth target to the right. After that we moved down a hallway to find three more targets. It was a fun stage and I managed to avoid the moving non-threat, though I was 7 points down for the stage.
The third and fourth stages were quick runs that shared the same bay. Stage 3 had five threat targets and 2 falling steel poppers. We started facing a wall and moved towards the left, engaging the first three targets, before moving out to find the two steel and final two targets. I was zero down for the stage.
Stage 4 started with three close targets that were engaged in tactical sequence. The final three targets were hidden behind a wall a few yards down range. The shooter had the choice of engaging one of the latter group from the start position, and then run to the wall for the last two. Alternatively, the three final targets could be all engaged from around that back wall; from either end or both ends, depending on how far you wanted to lean around cover. I opted to take the longer shot, mainly to avoid the hard lean around the wall. Frustratingly, I dropped just one point by moving too fast away from a close target before turning to take the longer shot.
The match was a lot of fun with some interesting stages. Despite the stuffy head I still managed to finish 10th of 27 in my division, and 16th of 41 overall. I still feel
not smooth
when moving into position behind cover, after so many years of USPSA and running to blast targets in the open, but the I've been practicing that on the dry fire course see up in my basement. I left the match with a smile on my face, and overall was pleased with how I ran the stages. And I think the bit of exercise in the sun helped me fight off the head cold too. I'll add that to the "
health benefits of shooting
" list.


05/25/2015 07:29 AM
What happens when clever beer grows up?
MONDAY BEER LINKS, MUSING 05.25.15 Cult breweries go global. There's this question from Joe Stange: "So, is BrewDog — which has branded itself 'punk' from the start — becoming the 'McDonald's of craft beer'?" and he quotes Tim Webb thusly, "Clever beer has outgrown its infancy and is becoming an attitudinally challenged adolescent." A nice […]

05/25/2015 06:30 AM
Bipartisan Bill Supporting Small Distilleries introduced in US senate
U.S. Senators Gary Peters, Dan Sullivan and Kirsten Gillibrand have introduced bipartisan legislation to support small distilleries in Michigan and across the country.

05/25/2015 03:06 AM
To travel in hope
The novelty of having a JD Wetherspoon 45 minutes away still hasn't worn off, though it's a benefit I only really feel during their biannual beer festivals. So, at the start of the most recent one, back in late March, I trooped out to Blackrock early on a Sunday afternoon to see what was on.


With lunch, to begin, Fort English-style IPA which was brewed by Shepherd Neame and poured an attractive bright copper colour. Its historically-accurate 5.8% ABV can really be felt from the first pull: rich and warming, like being hugged by freshly-baked cookies. The hops add an old-fashioned green veg bitterness, tangy at first, then leaving a long brassy finish. You can almost taste the flat cap here, but it's not twiggy or flabby. A charming old geezer of a bitter.


Because I'm a good and dutiful husband I offered up the California Breakfast Ale to the missus, against my JDW festival rule of Always Have The Adnams One. 4.8% ABV, golden, California, Adnams: on paper it looked the pick of the bunch. But the reality was a little disappointing. There was a slight haze to the blonde pint and I'm positive it wasn't the hops what did it. The aroma is all grainsack and it tastes of dry gunpowder spices but there's not even a suggestion of any citrus or the like. As a thirst-quencher it did the job, but no more than that. Only afterwards did I read there was coffee in the recipe: neither of us could taste any.

And so to thirds. Elgoods Spring Challenge first. 3.7% ABV and a perfect limpid gold topped by a fine white mousse. Rather toffeeish to taste: burnt caramel butterscotch popcorn, followed by a dishwater tang that adds nothing helpful. I'd been hoping for refreshment but I didn't find it here. Next!


One glass to the left on the paddle, Ye Olde Admiral by Wadworth: a 5% ABV amber ale. Rather pale for the style, it's very bitter too. There's just a hint of sweet caramel wafers and then lots of harshly metallic notes, nodding towards gastric. Squint and there's a trace of bitter herbs -- fennel or marjoram -- but blink and you'll miss it. This beer nearly works, but doesn't.

I almost skipped Barley Brown's ESA after a disastrous black IPA in Aberdeen airport Wetherspoon last year. But this one's from a more trustworthy source: Marston's. And here's the snatch! Big spa-town sulphur is the centrepiece; mineral, shading to swimming pool. There's a little caramel, but not too much, and almost zero hop character. But the body is light for 5.1% ABV and it's actually quite refreshing and cleansing. I left Blackrock with my palate sparkling.


A quick skip down the coast to Dún Laoghaire's Forty Foot revealed Shipwreck IPA from Wychwood, in collaboration with Canadian brewery Lighthouse. Dark gold in colour and 6.5% ABV it does a great job of showcasing English hops, in all their marmalade and bubblegum glory. The texture is pretty dense but it's not hard work to drink, even at cellar temperature. A spike of waxy resin on the finish prevents it from getting cloying. Not something I'd have a second pint of, but a nice one on which to finish the excursion.


Across the table it was Hightail brewed at Hook Norton with Australian brewery Mountain Goat. It's a dark mahogany colour with lots of roast and a lovely dry tannic finish. There are elements of great old-fashioned stout in here, a solid bitterness with an edge of burnt toast. Only as it warmed did a little unwelcome caramel note start to creep in, but at 4.5% ABV it's not one to sit over.

And that was my lot from this festival. Even though it ran for another fortnight, a chance visit to The Forty Foot a week later turned up no cask ale whatsoever. It seems that the chain's teething troubles in Ireland are still being worked through. Hopefully they'll be fixed by the time this year's autumn festival rolls around, by which stage the number of branches in the country will have more than doubled.

05/25/2015 03:05 AM
Hops yesterday, today and tomorrow

I've found some good articles about hops in the Journal of the Institute of Brewing. And I've only been looking in the 1950's.

The one I'm looking at this time has a nice overview of long term trends in English hop cultivation.


"Hops have always been quick to react to demand and supply, and, until recently, to attacks of pests and diseases. This is shown well in Fig. 1, representing acreage and yields from 1870-1958. In the old days, favourable years with a bumper crop would often cause a fall in price with a sharp cut in acreage, e.g. 1886-1888, till a disastrous year would give a hop famine, a recovery in price and a gradual build-up in acreage, e.g. 1890-1894, though the general trend has been steadily down since the peak of 1878. Recently, however, and particularly since 1946, we have had much more stable conditions, thanks on the one hand to the Hops Marketing Scheme and the Board which administer it, and on the other to improvements over the last thirty years in the control of disease and in husbandry generally."
Journal of the Institute of Brewing, Vol. 65, 1959, page 467.

I'd noticed that myself looking at the numbers for hop production and prices. There were crazy fluctuations from year to year. It can't have made life easy for hop growers. But in the 20th century the trade become controlled and that seemed to have a stabilising effect. Though the graphs show a clear long term downward trend in the amount of hops grown. There's a simple explanation: British brewing required far fewer hops due to the fall in both beer output and hopping rates.

There's an interesting point here:


"The main factors at work to-day in influencing the acreage, the varieties grown and the methods of growing and the distribution of acreage are Quota, Verticillium wilt and the development of mechanical picking. If we compare (Fig. 2) the trends in barley and hop yields over the past 70 years, it is noticeable how the yields of barley have increased lately — particularly with the advent of the combine harvester and Proctor—while yields of hops have fallen under the artificial influence of Quota and the effects of wilt and of machine picking."
Journal of the Institute of Brewing, Vol. 65, 1959, page 467.

I understood that disease had an effect on the varieties of hops grown, but not mechanical picking. Though it makes sense. And there had been a real surge in machine picking after WW II. In the US the move away from hand picking had occurred a few decades earlier.


"Picking machines which tend to lower yields have increased from about 10 in 1948 to 256 in 1956, and the quantity picked by machine from 2% to 48% of the crop, while the importance of disease is shown by the distribution of acreage and the spread of Verticillium wilt."
Journal of the Institute of Brewing, Vol. 65, 1959, pages 467 - 468.

I'm surprised that mechanical picking had a negative impact on the yield. It's fascinating to see how quickly the industry was moving to machines. I wonder what was spurring the change. Was it shortages of labour or purely a matter of cost?

I'm not sure that I understand what this is saying:


"In the last 10 years the class of person coming hop picking has improved visibly, and while in 1946 the 3,000 London pickers at the Bodiam Farms of Guinness Hop Farms, Ltd., arrived in 4 or 5 trains, now there is one train and a fleet of lorries and cars. Opinions vary on the changes in the standard of hand picking today, though the best is good."
Journal of the Institute of Brewing, Vol. 65, 1959, page 469.

It seems to imply that fewer but better off pickers were coming to Kent.

Here's something more about the problems with picking machines:


"Picking machines have come on with a rush since 1950: good samples can be obtained but this is usually at the expense of up to 10% to 20% of the crop which is too often replaced by leaf and stem. There is also a substantial loss of soft resin which nothing can replace, and the hops are often so bruised that they tend to ferment and heat before drying, with ill effects on the colour and brightness. On a broader view, machine picking is stimulating a requirement for firm hops with a habit of growth suitable for mechanical picking and for hops of a wide range of ripening times. For hand picking, hops are normally fit for 2-3 weeks, but for machine picking the optimum period is shorter and a range of several varieties is desirable."
Journal of the Institute of Brewing, Vol. 65, 1959, page 469.

That's quite a large loss of the crop. Not only that, there was extra rubbish in with the hops and the hops could be damaged and resin lost. With all those disadvantages there must have been some other big incentive to move to machines.

What I really liked about the article was the table of hop varieties grown. I can't recall ever seeing numbers for the different types before.


"Wilt has also begun to have a real effect on the varieties of hops grown, illustrated (Table I) by the change between 1912 and 1952 and the rapid build-up of tolerant varieties since 1952."
Journal of the Institute of Brewing, Vol. 65, 1959, page 468.

Here's the table. You know what this tells me? That I got it right by mostly sticking to Fuggles and Goldings for the recipes in The Home Brewer's Guide to Vintage Beer.


TABLE I
VARIETIES OF HOPS: CHANGES IN DISTRIBUTION
1912:
1952:
1957:
Varieties
Varieties
% of crop
Varieties
% of crop
Goldings (Canterbury or Old Goldings)
Old Golding
}
Old Golding
}
Canterbury Goldings
}
Canterbury Goldings
}
Bramlings
Bramlings
}
Bramlings
}
Mathons
Mathons
}
Mathons
}
Hobb's Early Goldings
Early Bird Bramlings
}
Early Bird Bramlings
}
Searle's Early Goldings
Eastwell Goldings
24%
Eastwell Goldings
25%
White's Early Goldings
Rodmersham or Mercer Golding
}
Rodmersham or
}
Buss's Late Goldings
Petham Golding
}
Mercer Golding
}
Late or Wild Goldings
Cobbs
}
Petham Golding
}
Bate's Brewers
Tutshams
}
Cobbs
}
Cooper Whites
Whitebines
}
Tutshams
}
Whitebines


Whitebines
}
Green Bines


Red Bines


Fuggles
Fuggles
72%
Fuggles
67%
Jones
Brewer's Gold
}
Brewer's Gold
}
Grapes
Bullion
}
Bullion
}
Meophams
Northern Brewer
}
NorthFronrdrewer
}
Henhams
John Ford
4%
John
}
Mayfield Grapes
Pride of Kent
}
Pride of Kent
8%
Colegates
Early Promise
}
Early Promise
}
Prolifics
Keyworth's Midscason
}
Whitbread Golding
}
Variety
}
Bramling Cross
}

I'd never have guessed that almost as three quarters of the hops grown in England were Fuggles. Even by 1957 newer varieties were still making up a pretty small percentage of the crop.

Given their unsuitability for machine picking, it's a surprise so many Fuggles were still grown:


"Picking machines have also had an influence in popularizing New Varieties in place of the older varieties—especially Fuggles—which shatter very easily, resulting in loss of crop and a broken sample, always with reduced brewing value, usually with excessive leaf and stem, and frequently overvalued. New Varieties are denser in the cone and so shatter less easily, and can be picked to a cleaner sample with less loss. Picking machines are here to stay and now pick over 50% of the crop, so it is important that growers should be told which New Varieties are most acceptable and learn to grow and pick them properly, while brewers should become more willing to accept them and to learn to brew with them."
Journal of the Institute of Brewing, Vol. 65, 1959, pages 468 - 469.

I'd be really interested to see what the percentages are for the different varieties today. I wonder if the figures are available anywhere? My guess would be that the first group – what could loosely be called Golding varieties – would still account for about a quarter of the crop.

Lots more to come on hops when I can get my arse in gear.

05/25/2015 02:08 AM
Beer jobs: Craft sales reps — Syd and Bris
Northdown, Craft Beer Movement is searching for a beer enthusiast to represent its portfolio and assist sales.

05/25/2015 12:48 AM
Time Out Sydney Pub Awards nominees
The nominees for the 2nd annual Time Out Sydney Pub Awards have been announced.

05/24/2015 06:25 PM
Video! Chris Pratt takes shots of Fireball while giving acting advice
Chris Pratt took shots from a bottle of whiskey while dishing out acting advice in a new video released on Thursday. The 35-year-old actor was upfront about his method in a three-minute video filmed for his recent GQ cover shoot. 'The truth is it's hot as hell and I'm drunk,' said the Guardians Of The […]

05/24/2015 05:36 PM
Tennessee Brew Works has it going on!
Tennessee Brew Works, perched right in the middle of the Nashville Brewery District, is rocking it out with all sorts of new news and events. From a new brewer (fairly recently), to a new kitchen and chef, all they...

05/24/2015 10:37 AM
Guinness Storehouse and Connoisseur Experience
The Guinness Storehouse claims to be the busiest tourist destination in the Republic of Ireland (and the third busiest in Europe); looking round the 'experience' and the retail opportunity it would be difficult to challenge that claim. That said, and perhaps most importantly, this doesn't feel a rip-off, it's good value for money overall, could occupy a consenting adult for at least half a day.

05/24/2015 03:05 AM
Brewing in the 1950's – North American Hops

I'm finally getting to the end of Jeffery's discussion of hop varieties. Sorry it's taken so long.

This time we're looking at North American hops. Starting with Canada.


"British Columbians. Unfortunately, we have only had the pleasure of seeing a very few of these hops, but we were greatly impressed by them. They combine brightness of appearance with a fair size of cone, and, above all, a flavour which could well equal that of the best Kent Fuggles. It is a pity that more are not available. Their preservative value is high, and they could be used with advantage even in the best beers."
"Brewing Theory and Practice" by E. J. Jeffery, 1956, page 176.

I've seen these turn up occasionally in brewing records. Though I'm damned if I can find any examples at the moment. Was Canada much of a hop producer? I feel like a table coming on. I knew all that crap I collected about hops would come in useful sometime. Actually, I didn't think that, but collected it anyway. Because the crazy obsessive type of thing I do.

As you can see, Canada wasn't exactly a player on the world stage:


World Production of hops 1951 - 1957
Country
1951
1952
1953
average 1950-54
1955
1956
1957
cwts.
cwts.
cwts.
cwts.
cwts.
cwts.
cwts.
Northern Hemisphere
USA
564,634
546,991
372,786
478,812
329,233
342,705
358,349
Canada
17,339
17,920
15,179§
17,214
12,554
12,902
10,563
United Kingdom
321,821
282,348
266,000
298,216
256,821
184,170
267,670
Czechoslovakia
98,420§
80,705§
98,420§
98,000
120,428
96,304
73,813
Germany
252,795
206,187
280,500
256,688
253,358
277,027
283,473
France
41,330
34,446
48,223
39,660
41,214
33,071
33,696
Belgium
19,366
17,062
19,179
20,750
26,571
16,027
23,821
Spain
t
2,607
3,661
t
5,732
5,812
6,893
Poland
t
t
t
t
24,992
12,580
24,598
Yugoslavia
24,652
23,652
25,589
25,661
36,616
45,866
52,848
Other European
t
t
t
t
875
1,134
982
USSR
t
t
t
t
78,812
57,723
65,196
Japan
9,054
16,241
13,286
11,026
15,187
15,795
16,205
Total
1,349,411
1,228,159
1,142,823
1,246,027
1,202,393
1,101,116
1,218,107
Southern Hemisphere*
Australia
18,384
31,920
28,000§
27,376
34,376
25,902
31,429
New Zealand
7,795
8,036
7,589§
8,946
11,062
8,964
8,929
Union of South Africa
2,482
3,384
3,125§
3,071
2,098
1,625
1,376
Argentina
1,179
1,179
1,116§
1,330
1,571
1,714
2,411
Total
29,840
44,519
39,830§
40,723
49,107
38,205
44,143
World Total
1,379,251
1,272,678
1,182,653§
1,286,750
1,251,500
1,139,321
1,262,250
* crops harvested early in the following year
t not available
§ estimate
Sources:
1951, 1952, 1953: 1955 Brewers' Almanack, page 65.
average 1950-54, 1955, 1956, 1957: 1962 Brewers' Almanack, page 63.


If I show Canada's share in percentage terms, it's clear how insignificant the country was as a hop producer:


Canada's share of hop production
Year
Canada
World Total
Canada's %
1951
17,339
1,379,251
1.26%
1952
17,920
1,272,678
1.41%
1953
15,179
1,182,653
1.28%
average 1950-54
17,214
1,286,750
1.34%
1955
12,554
1,251,500
1.00%
1956
12,902
1,139,321
1.13%
1957
10,563
1,262,250
0.84%


This originally Canadian variety is still with us:


"A cross between a wild Manitoba hop and an English hop, called Brewer's Gold is remarkable for its very high preservative value (120-140 on the dry hop). It has a rather strong aroma, but if blended it can be used as a copper hop. It has even been used as a dry hop."
"Brewing Theory and Practice" by E. J. Jeffery, 1956, page 176.

Now on to the USA:


"United States. Hops from the New York district are usually ranked first in value, on account of their greater delicacy in flavour. Next in order is placed those grown in and marketed as Sonomas, Oregons, and Sacramentos. These hops all have a very distinctive colour, being pale primrose without a trace of a green tinge. This feature is probably due to the climatic conditions under which they are grown and harvested. In wealth of resins they have no equal, the amount being in some cases remarkable. For this reason they have a very high preservative value. Unfortunately, they have some rather noticeable and serious defects, one of which is the large amount of stick and leaf present, which weighs up to a considerable amount. This defect is due to the introduction of machinery for picking, and we fail to see how the defect is to be obviated. In our opinion, it detracts greatly from the brewing value. Furthermore, American hops are prone to attacks from blight and vermin. In some instances the infection is so intense that the insides of a large proportion of cones is rendered black and foul. Even the strigs are sometimes affected. The vastness of the gardens makes the situation even more difficult to handle than is the case when dealing with a scourge in England. Sonomas are supposed to enjoy a certain amount of freedom from attacks by blight. All the same, we have seen specimens of them in a most undesirable condition."
"Brewing Theory and Practice" by E. J. Jeffery, 1956, pages 176 - 177.

I thought New York's hop industry was long gone by the 1950's. Didn't they have terrible problems with pests and disease?

Sonoma and Sacramento, of course, are in California. We'll be hearing later about the effect of machine picking on yields and hop quality. All I can say is that it must have saved a stack of money on labour, because it had all sorts of disadvantages. The US industry had abandoned hand picking before WW II.

A recurring theme when British brewers discuss American hops is the horrible blackcurrant flavour. They were saying the same back in the 19th century.


"In flavour, Sonomas are certainly entitled to pride of position because they are much milder than Oregons, and free from that intense and objectionable black-currant flavour. Great efforts have been made in recent years to eradicate or lessen this by planting hills of delicate flavoured Kent and Worcester hops nearby. In some cases a degree of success has been met with, but, whether it is due to the nature of the soil or to the climate, there is always a gradual tendency to hark back to the strong flavour."
"Brewing Theory and Practice" by E. J. Jeffery, 1956, page 177.

Not sure why planting British hops close by would make the others taste better.

Before WW II US hops were as common as muck in Britain. But, with UK-grown supplies being sufficient after the war, they seem to have disappeared pretty much completely. Whitbread look like they were using up some old Oregons they had during the war, but when they ran out in 1945, they disappear from their records.

It's one of the biggest changes in ingredients I've seen, wartime excepted. American hops had been a mainstay for British brewers for around 100 years. Then suddenly they were discarded, like a lover who's become fat or bald. Or both.


"The cones of some of the Oregon hops are of immense size, and we have seen some 3 in. or more in length. The bracts are long and pointed, and come away from the strig easily, displaying much resin. Unfortunately, the resins quickly change from soft to hard when stored under ordinary conditions. They emit, in a hard state, a pungent and uninviting aroma. Sacramentos are the coarsest of the series, and compare unfavourably both in resinous content and preservative properties.
"Brewing Theory and Practice" by E. J. Jeffery, 1956, page 177.

Don't think I've ever come across anything specifically called Sacramento. Though they could just have been described as American or Californian. They sound pretty crap – bad flavour and with lesser preservative power.

Unbelievably, there's loads, loads more about hops in the 1950's to come. Unless I get distracted, obviously.

05/23/2015 08:03 PM
Southern Tier Choklat


COLOR: Opaque, very dark brown

EFFERVESCENCE: Lightly carbonated

NOSE: Chocolate, sweet caramel notes, hints of vanilla

Read More...

05/23/2015 05:43 PM
World Beer Festival Cleveland coming June 13
Mark your calendars and buy your tickets… Cleveland's 3rd annual celebration of craft beer from around the world is being held on June 13 at the Nautica. Tickets are on sale now and can be purchased...



05/23/2015 10:53 AM
Get Your Friends to Drink Craft Beer this Memorial Day Weekend
If you don't have a calendar, this weekend will be the cause of celebration for some and remembrance for others. This Memorial Day weekend will likely be similar to many others you may have had before. Perhaps BBQs and beer will be the main event of your weekend. Maybe you're more of a shopping and beer type. Or if you're a home-body like I am, your weekend will be filled with relaxation… and beer. Regardless of your celebration style, it is always a good thing…

05/23/2015 09:48 AM
Pic(k) of the Week: Beer & Cliffs



Now, this was how to enjoy a good beer.

First, there was a quarter-sized-hailing thunderstorm. Then, as suddenly as it had appeared, the maelstrom had passed. The time seemed right for an IPA, at the Palisade Brewing Company, in the courtyard, in the-afternoon sun, no hint of hail, with the Book Cliffs as backdrop.

Palisade, Colorado.
22 May 2015.

Palisades' population is 2,300. That Friday afternoon, maybe 2% of the entire town was there, and more, if those folks sitting, inside and out, at the across-the-block winery and distillery (and, ahem, dispensary), were included in the happy count.
Off Belay IPA

This is our India Pale Ale standard. A light body that allows three American hop varieties to demand your attention — a three pronged hop profile with bitter, floral and citrus notes. Off Belay is a perfect introduction for a newcomer to the world of the IPA, as well as a gold standard for the hop enthusiast.

7% ABV
64 IBU
Centennial, Chinook, Simcoe
2-row pale, dextrin, crystal


"How long has the brewery been here," I asked the bartender. "Over nine years," she told me, "but back then, it was called the Palisade Brewery." "What's it called now, I asked." "Palisade Brewing Company."

I'm relieved that was cleared up.

-----more-----
The name of the beer, Belay, comes from rock-climbing lexicon: "to attach (a rope) to something so that it is secure : to attach a secure rope to (a person) for safety."
Pic(k) of the Week: one in a weekly series of personal photos, usually posted on Saturdays, and often, but not always, with a good fermentable as a subject.
Commercial reproduction requires explicit permission, as per Creative Commons.


For more from YFGF:


05/23/2015 09:20 AM
Between the Pool Parties and Cookouts
Remember the reason...



As you enjoy time with family and friends over this long Memorial Day weekend, take a moment to remember those who made the ultimate sacrifice. It is those sacrifices that helped to maintain the freedoms we value and enjoy today.


05/23/2015 09:00 AM
Hop Hunter from Sierra Nevada – The Ultimate IPA Experience?


Review by: Cory Smith IPA's come in all different shapes and sizes.  Some are dark and malty with a balancing act of hops, some are borderline Double IPA's, and I'm … Continue Reading →

The post Hop Hunter from Sierra Nevada – The Ultimate IPA Experience? appeared first on The Brew Review Crew.



05/23/2015 08:18 AM
Idle Valley Brewing

Idle Valley brewing entertainment and Idle Valley Brewery Ltd is Located in Retford Nottinghamshire, the heart of the UK and right in Robin hood country. We are a small

05/23/2015 08:00 AM
Hop Back Summer Lightning


Commercial description: Summer Lightning is an extremely pleasant bitter, straw coloured beer with a terrific fresh, hoppy aroma. This, coupled with an intense bitterness, leads to an excellent long, dry finish. Probably the beer to receive the most awards in Britain! Hop Back Summer Lightning pours a transparent golden body with a thin white head. [&hellip

The post Hop Back Summer Lightning appeared first on Real Ale Review.



05/23/2015 03:33 AM
News, Nuggets & Longreads 23/05/2015


We're on our travels so this is a scheduled post. If a major British craft brewer got bought by a multi-national on Friday, apologies for the omission. → Lars Marius Garshol continues to mine the data he's been collecting on farmhouse brewing in Norway, this time looking at which grains were typically used in which … Continue reading News, Nuggets & Longreads 23/05/2015 →

News, Nuggets & Longreads 23/05/2015 from Boak & Bailey's Beer Blog - Over-thinking beer, pubs and the meaning of craft since 2007



05/23/2015 03:05 AM
Brettanomyces – hero or villain?


First, an overview of Brettanomyces and its role in brewing:



"Brettanomyces spp. have long been known as important factors in the production of condition and flavour in certain high-gravity beers and in lambic beer. They have also been mentioned as possible spoilage organisms in beer but have generally been considered as of little importance in this connection. Thus Wiles stated that Brettanomyces had only once been reported as a spoilage organism of beer, and that although Brett. bruxellensis was sometimes detected it was not of common occurrence and was unlikely to be a cause of spoilage. On the other hand, Shimwel1 found a Brettanomyces to be the cause of a fret in beer and suggested that it might be widely encountered as a spoilage organism. It has been stated that Brettanomyces can cause a mawkish "nose" and turbidity in beers of original gravity less than 1060."
Journal of the Institute of Brewing, Volume 67, Issue 3, May-June 1961, page 257.


Now isn't that fascinating? That Brettanomyces produces a funny flavour in beer under 1060º. Why would that be? They seem undecided on whether Brettanomyces was a common spoilage agent. By 'fret" they mean a too vigorous secondary fermentation in the cask.

I've mentioned this before. Although Claussen (of Carlsberg) was the first to publish about Brettanomyces, it had been discovered earlier:



"Occurrence of Brettanomyces.—The earliest reference to Brettanomyces, or secondary yeasts, was in a patent for the use of these organisms for the preparation of English beers which was taken out by Claussen in 1903. In a paper to the Institute of Brewing in 1904, Claussen described the importance of Brettanomyces for secondary fermentation and the production of the characteristic flavour of English stock beers. Claussen did not give a detailed description of these organisms, which he included in the genus Torula. Shortly after this, Seyffert of the Kalinkin Brewery in St. Petersberg announced that he had isolated a "Torula" in 1889 from English beer which produced the typical "English" taste in lager beer, and which was similar in other respects to Claussen's Brettanomyces. In 1899 J. W. Tullo, in the Chemist's Laboratory, Arthur Guinness Son & Co. Ltd., Dublin, had already isolated two types of "secondary yeast" from Irish stout, and in an unpublished report described the characteristics of these yeasts and their importance in secondary fermentation. At this time the "secondary yeasts" were important constituents of the flora of all stock beers, and in particular of those beers, designed for the export trade, which under-went long maturation in the brewery. These export beers depended indeed on the "secondary yeasts," not only for their characteristic flavour but also for the production of condition in bottle by means of their ability to ferment higher polysaccharides which the "primary yeast" could not ferment."
Journal of the Institute of Brewing, Volume 67, Issue 3, May-June 1961, page 257.


If I tell you that secondary fermentation was very important at Guinness because they still vatted Stout, particularly their export version. Meaning that information about the process had commercial value. The same was probably true of the brewery in St. Petersburg.

Here's something about the nature of Brettanomyces.



"Properties of Brettanomyces.—The cells of Brettanomyces are small, oval or round, frequently with a pointed end (ogive). In some strains elongated cells and branched chains ("trees") are frequently seen. On suitable media most strains show a tendency to form pseudomycelium. In malt extract Brettanomyces spp. grow slowly but give a high final attenuation' and a characteristic aroma.

Under aerobic conditions they produce considerable acid; this may be the reason why malt-agar cultures have a short life. In agar-streak cultures they give yellow or brown raised growth. The genus has always been considered anascosporogenous, but van der Walt & van Kirken have recently reported sporulation in a number of species which would necessitate the placing of the genus in another family. The fermentative abilities of the various strains in the species as described by Lodder & Kreger-van Rijn and by van der Walt & van Kirken are given in Table I. One of the most interesting characteristics of the metabolism of Brettanomyces is that young aerobic cultures exhibit a negative Pasteur effect. That is, they have a very much stronger fermentative ability under aerobic conditions than under anaerobic conditions, in contrast to other yeasts. Another important characteristic of the genus is that secondary products of fermentation accumulate to a much greater extent than is the case with Saccharomyces. Ethyl acetate, glycerol, acetic acid, succinic acid and 2,3-butane-diol have been estimated by Peynaud & Domerce in the completed fermentations with Brettanomyces. These authors consider that ethyl acetate and acetamide are the two main organoleptic products of Brettanomyces fermentations, but that some strains may also produce a butyric smell."
Journal of the Institute of Brewing, Volume 67, Issue 3, May-June 1961, page 258.




Here's an overview of the properties of various types of Brettanomyces isolated from bottle-conditioned beers:

"Group 1. -21 strains fermented glucose, sucrose and maltose only. These strains agreed with the published descriptions of Brett. bruxellensis Kufferath et van Laer and were similar to authentic strains of this species. Brett. bruxellensis has been isolated from Iambic beer, from Cork porter, from French grape must and from Brazilian wine fermentations."
Journal of the Institute of Brewing, Volume 67, Issue 3, May-June 1961, page 259.

Now the second group:



"Group 2. -11 strains fermented glucose and galactose only. These strains agreed with Peynaud & Domercq and were similar to an authentic strain of this species. Brett. schanderlii has been found in French and South African wine fermentations. It has not previously been reported as occurring in beer. "
Journal of the Institute of Brewing, Volume 67, Issue 3, May-June 1961, page 259 - 260.


Interesting that this had previously only been found in wine, not beer.

This sounds like a weird one:



"Group 3. -12 strains fermented glucose, galactose, sucrose and lactose. This combination of fermentative abilities does not correspond with any established species. These strains are most like Brett. anomalus but differ from this species in that they ferment sucrose rapidly. A further study is being made of these strains and, if the differences are sufficient to establish the strains in this group as a separate species, this will be reported in a further communication. For the present these strains will be described as Brettanomyces sp. 1. It seems strange that so many strains unable to ferment maltose (Groups 2 and 3) should be found in beer, but Custers isolated Brett. anomalus, which also is unable to ferment maltose, from English beer. It was because of this peculiar circumstance that Custers gave this species the name "anomalus.""
Journal of the Institute of Brewing, Volume 67, Issue 3, May-June 1961, page 260.


You wouldn't want that getting into your Milk Stout. Bottle bombs would be the inevitable result of the Brettanomyces chewing its way through the lactose.

But its odder that so many of the strains were unable to ferment maltose. Though, thinking about it, that's probably preferable fore brewery use. It means that the Brettanomyces can't take any part in primary fermentation. Just what you'd want in the case of running beers.

Here's a table of what the different types of Brettanomyces can ferment:



TABLE I
FERMENTATION REACTIONS OF THE SPECIES IN THE GENUS Brettanomyces


Fermentation of
Species
Glucose
Galactose
Sucrose
Maltose
Lactose
Raffinose
Trehalose
Melibiose
Melezitose
Cellobiose
1. Brett. Bruxellensis* Kufferath & van Laer

..
+
—
+
+
—
—
+
—
+
—
2. Brett. Anamalus Custers
+
+
—
—
+
—
+
—
+
+
3. Brett. Claussenii Custers
+
+
+
+
+
1/3
+
—
+
+
4. Brett. Intermedius ** Peynaud and Domercq, van der Walt

+
+
+
+
—
—
+
—
+
+
5. Brett. Schanderlii Paynaud & Domercq
+
+
—
—
—
—
—
—
—
+
* The strains known as Brett. bruxellensis var. not -membranaefaciens Custers, Brett. bruxellensis var. lentis Custers, and Brett. lambicus Kufferath & van Leer, are included in the species Brett. bruxelensis as suggested by van der Walt & van Kirken.

** This strain was named Brett. vini by Paynaud & Domercq. It was found to be identical with Mycotorula intermedia isolated by Krumbholz & Tauschanoff and was re-named Brett. intermedius by van der Walt & van Kirken.
Source:
Journal of the Institute of Brewing, Volume 67, Issue 3, May-June 1961, page 259.


I'm a little shocked that they were able to find 11 naturally-conditioned bottled beers in 1961. I though the technique was pretty much dead by then. Or maybe they weren't 11 different beers.

Many of the bottles from which the yeast was isolated contained multiple strains of Brettanomyces:



"The distribution of the individual strains from the 11 bottles is given in Table II, from which it will be seen that from 5 of the bottles only one species of Brettanomyces was recovered; in all the other bottles two or more species were found. The infection therefore regularly occurs as a mixture of species of Brettanomyces."
Journal of the Institute of Brewing, Volume 67, Issue 3, May-June 1961, page 260.


Here's a summary of the strains of Brettanomyces found per bottle:



TABLE II
OCCURRENCE OF Brettanomyces SPECIES IN NATURALLY-CONDITIONED BEER
Bottle No.
No. of strains studied
No. of strains of Brett. bruxellensis
No. of strains of Brett. schanderlii
No. of strains in Brettanomyces sp. 1 group
1
4
0
4
0
2
4
2
1
1
3
4
1
3
0
4
4
0
1
3
5
4
2
2
0
6
4
4
0
0
7
4
2
0
2
8
4
4
0
0
9
4
4
0
0
10
4
2
0
2
11
4
0
0
4
Total
44
21
11
12
Source:
Journal of the Institute of Brewing, Volume 67, Issue 3, May-June 1961, page 260.



I like the fact that they carried out taste tests based on bottle-conditioned beers inoculated deliberately with their strains of Brettanomyces.



"Tasting experiments were carried out with 36 of the pure cultures of Brettanomyces isolated from beer. In these tests the culture of Brettanomyces was added to beer at bottling at the rate of about 5 cells of Brettanomyces per 100 cells of culture yeast present in the beer. The beers were naturally conditioned at 18° C. and, after 2-5 weeks, they were tasted against a control of the same beer which had been bottled at the same time but which contained no added infection. The results are summarized in Table III for each of the three species. The taste of the infected beers became more objectionable as the beers became older but, for simplicity, the results of the tastings at different periods have been combined. It is clear that Brett. bruxellensis has much the worst effect on flavour of beer, although the other groups have an appreciable deleterious effect. The flavours most complained of in the infected beers were "harsh," "strong after-bitter," "mawkish" and "old beer flavour.""
Journal of the Institute of Brewing, Volume 67, Issue 3, May-June 1961, page 260.


Here's the table of those results:



TABLE III
COMPARISON OF TASTE OF Brettanomyces-INFECTED BEERS WITH UNINFECTED CONTROL BEER AFTER 2-5 WEEKS' STORAGE AT 18° C.
Species
Strains
Times tasted
Better than control
Equal to control
Worse than control
Much worse than control
Brett. Bruxellensis
19
133
0
15
39
46
Brett. schanderlii
8
58
2
53
41
4
Brettanomyces sp. 1
9
46
0
37
61
2
Source:
Journal of the Institute of Brewing, Volume 67, Issue 3, May-June 1961, page 260.



It doesn't look like the Brettanomyces character was much admired by the tasters. The infected samples were almost always judged as no improvement – in some cases much worse – than the non-infected ones.

Of course, it could just be that the tasters weren't accustomed to Brettanomyces character in beer. It would be fascinating to know what tasters would have thought of the infected beers 100 years earlier. They might actually have liked them.

05/23/2015 12:40 AM
Crafts and canines take the stage at the 2015 South End Hops Festival
Breweries from across North Carolina gathered in an otherwise unnoticeable quiet corner on the fringe of South End to supply locals with an unlimited flow of warm-weather suds on Saturday, May 16th. The vendor lineup was a very familiar...

05/22/2015 06:14 PM
If they don't care, why should we?
It has been official Liquid Diet practice heretofore to provide a full list of all the winners in the annual awards determined by online voting conducted by readers of Philly Beer Scene magazine because the magazine and the awards have … Continue reading

→



05/22/2015 05:08 PM
Pinner Throwback IPA : Beer Review
I feel like breweries that choose to can their beers go unnoticed far too often. Since I have started writing for sommbeer.com one of the beers that's gotten the most feedback was Ten Fidy, a big beefy imperial stout that has honestly become one of my favorite trophy beers. Ten Fidy is one of the many amazing brews from Oskar Blues, A company whose beer I see pretty much anywhere I shop yet I really don't hear people talking about all too often. I don't…

05/22/2015 04:57 PM
Peddler Brewing opening a new beer garden in Ballard


Story by Kendall Jones, via Washington Beer Blog.

Story by Kendall Jones, via Washington Beer Blog. Peddler Brewing Company in Ballard is about to open its new beer garden. It's huge and it looks beautiful. It opens softly this weekend and then there's an official grand opening next weekend. Here's the word straight from Peddler Brewwing. Memorial Day weekend marks the start of...

The post Peddler Brewing opening a new beer garden in Ballard appeared first on Beer News.



05/22/2015 03:51 PM
Parti-Gyle Brewing – Two Beers from One Mash Revisited
Parti-Gyle brewing, sometimes incorrectly called party-gyle brewing, is an ancient technique where more than one beer is made from multiple runnings of a single mash. This week we're going to take a look at this technique and how you can use it to brew great beer at home. The term parti-gyle is the English name […]

05/22/2015 03:00 PM
Weigh anchor and set sail on a Maine beercation
Picture this, you are starting your summer vacation, you've just arrived in Camden, Maine. You grab your belongings and head down to the docks, hand your bags up to a crew member and climb aboard a 90 foot, double masted Windjammer. The crew shows you to your bunk and you stow your belongings and head […]

05/22/2015 03:00 PM
Philly Beer Week 2015 - A review at the 7-day Countdown
Just one week to go and we're all still Leuven On A Prayer! Last Friday, I promised you another update a week later and lo and behold here we are. Before I get into the event schedule of May 29 to June 7, in case you haven't heard, the official Belgian collaboration beer of Philly Beer Week 2015 is called Leuven On A Prayer. I was honored to be a part of the traveling PBW contingent that paired

05/22/2015 01:00 PM
Industry News: Importer Merchant du Vin announces promotions and new hires


05/22/2015 12:48 PM
Portland Brewing Partners with the Portland Rose Festival for Velvet Majesty White Pale Ale
Portland, Ore. (May 22, 2015) – Portland Brewing unveils a limited-edition beer to kick off a perfectly paired, three-year partnership with the Portland Rose Festival. Velvet Majesty White Pale Ale is an ode to the festival's official 2015 collector's edition rose, "Velvet Majesty." Like the century-old Rose Festival, this draft-only beer celebrates Portland's tight-knit community, […]

05/22/2015 12:06 PM
Finding a Candidate You'd Like to Have a Beer With
Bars and breweries are favorite locales for candidates looking to meet "everyday" Americans.

05/22/2015 11:57 AM
Samuel Smiths Brewery


About Samuel Smiths Brewery still has its own cooper making and repairing all its oak casks; all Samuel Smith's naturally conditioned draught beer is handpulled from oak casks. The original well at The Old Brewery, sunk in 1758, is still in use, with the brewing water being drawn from 85 feet underground. Samuel Smith's ales and [&hellip

The post Samuel Smiths Brewery appeared first on Real Ale Review.



05/22/2015 11:34 AM
The Launch of BeerPickr – A New Beer Locating App
When venturing out to enjoy some craft beers it can be challenging at times to seek out your favorite brewery's latest beer release. This can possibly be accomplished by searching the craft beer bar's website, Twitter feed or its Facebook page. Fortunately for those of us in tech savvy Portland there have been a few […]

05/22/2015 11:19 AM
Join us at the Brewshed Beer Fest on June 4th


Story by Kendall Jones, via Washington Beer Blog.

Story by Kendall Jones, via Washington Beer Blog. On Thursday, June 4th join the Washington Beer Blog and other Washington Wild Brewshed® Alliance supporters at Hale's Palladium for the Brewshed Beer Fest. Below, we share information about the event along with a conservation code so you can conserve a few bucks when you get your...

The post Join us at the Brewshed Beer Fest on June 4th appeared first on Beer News.



05/22/2015 11:03 AM
Hopunion LLC


Hopunion LLC is a thriving supplier of premium hops and hop products for craft brewers worldwide, specializing in raw hop pa

ckaging and nitrogen evacuated pellet processing. We offer one of the largest selections

05/22/2015 11:00 AM
Brewery News: NW: "Zag On" with New Belgium through Labor Day


Press Release
Ft. Collins, Colo.,

May 22, 2015

– Now through Labor Day,

New Belgium Brewing

is highlighting stories of people who zag from the straight and narrow. The brewery's

Zag On

campaign will spend the warm summer months rolling down life's less-traveled avenues with films from inside the brewery, across the country and even to Belgium where the idea for New Belgium first began. The Zealots of Zag film series will include musician Johnnyrandom creating a concerto using only objects and equipment from the brewery, a group of storytellers in Richmond, VA and an artist in Cleveland who attempts to create a 10-person swing bike.

Through the

Zag On

videos, story telling, contests and events, New Belgium is redefining "zagging" as playfully moving forward with a purpose and wants to highlight people living this way.

"At New Belgium, we often take a few turns from the norm, which has led us to our current culture of smart sustainability," said Creative Director, Melyssa Mead. "Sometimes you have to challenge the status quo, question convention and veer from the straight and narrow to accomplish great things. This summer, we want to shine the light on people who zag through life."

To join the digital beer banter for

Zag On

, tag videos and photos which showcase living in an unconventional purposeful way, with the hashtag #zagging. There will also be the chance to win a trip to Belgium by creating your own #zagging video with content from coworkers 5-year anniversary Belgium trip. All stories submitted may be featured on

NewBelgium.com

and the brewery's Beer Mode App, as well as New Belgium's social channels.

If you'd like to zag on in person with New Belgium, be on the look out for Rolle Bolle pickup games. There will also be a chance to win blockbuster giveaways like a trip to Belgium and a 2015 custom cruiser. Summer is going to be a fun ride!

For more information on the

Zag On

campaign and New Belgium, visit

NewBelgium.com

. Check out the brewery's

Facebook

,

Instagram

and

Twitter

accounts to follow featured #zagging stories.

About New Belgium Brewing Company

New Belgium Brewing, makers of Fat Tire Amber Ale and a host of Belgian-inspired beers, is recognized as one of Outside Magazine's Best Places to Work and one of the Wall Street Journal's Best Small Businesses. The 100% employee-owned brewery is a Platinum-level Bicycle Friendly Business as designated by the League of American Bicyclists, and one of World Blu's most democratic U.S. businesses, and a Certified B Corp. In addition to Fat Tire, New Belgium brews ten year-round beers; Ranger IPA, Rampant Imperial IPA, Shift Pale Lager, Slow Ride Session IPA, Snapshot Wheat, Sunshine Wheat, 1554 Black Lager, Blue Paddle Pilsner, Abbey Belgian Ale and Trippel. Learn more at

NewBelgium.com.



05/22/2015 10:13 AM
Against The Grain Rico Sauvin


The post, Against The Grain Rico Sauvin, first appeared on The Barley Blog.

I'm a big fan of single-hop focused beers. To see what individual breweries do with that one ingredient is interesting to say the least. Now, I'm not sure if Against the Grain's Rico Sauvin is 100% a single hop brew, but their focus on the Nelson Sauvin variety had my interest piqued instantly. This 8.2% […]

The post, Against The Grain Rico Sauvin, first appeared on The Barley Blog.



05/22/2015 09:32 AM
Pubs in London least contemptuous of lager
Craft Beer London has published a list of five beer bars in London in which ordering a lager doesn't get you a dirty look and a pint of some sort of ersatz Kölsch or a Citra hop monster with a vaguely pilsner-ish grain bill. I'm pleased my own pub the Finborough is included because I think that the finest Bohemian and Bavarian lagers are, quite simply, the best beers in the world. Quality

05/22/2015 09:22 AM
Bell's Brewery Mercury


Bell's Brewery Mercury - CraftBeerTime.com

For most craft beer drinkers, the arrival of a new beer […]

The post Bell's Brewery Mercury appeared first on CraftBeerTime.com.



05/22/2015 09:20 AM
Rogue Wasted Sea Star Purple Pale Ale to Benefit Sea Star Wasting Syndrome
NEWPORT, OR – The Partnership for Interdisciplinary Studies of Coastal Oceans (PISCO), Oregon State University, and Rogue Ales & Spirits are pleased to announce the release of Wasted Sea Star. Wasted Sea Star was brewed to raise awareness about Sea Star Wasting Syndrome – a pandemic killing millions of sea stars along the Pacific Coast […]

05/22/2015 08:00 AM
New Belgium Brewing's New Pear Ginger Beer
Just in time for the long holiday weekend, Fort Collins based New Belgium Brewing is mixing things up a bit for the summer months ahead with its adventurous new libation Pear Ginger Beer. Thi is New Belgium's latest Lips of Faith offering, updating the Victorian-era ginger beer with whimsical additions of lemon peel and pear. […]

05/22/2015 07:38 AM
Drone Defense
You can shoot them down, or let the wildlife take care of the problem.



05/22/2015 07:36 AM
Green Man launches Wayfarer Summer IPA
Green Man Brewery has released Wayfarer Summer IPA, which will soon be available on draft and in bottles throughout North Carolina, South Carolina, and parts of Tennessee.

05/22/2015 07:05 AM
San Francisco in June
You may recall that I'll be in San Francisco next month. As usual, I'm trying to set up some events while I'm there.

I've sorted out a couple outside the city, but I'd really like to have something in the city itself.

So if you're a homebrew club or brewery and fancy listening to me bullshit away about some historic brewing topic while trying to glog my book, please get in touch.

The dates I'll be in town are Friday 5th June to Tuesday 9th Jun.



This is my masterpiece that I'll be tarting:





The Home Brewer's Guide to Vintage Beer
http://www.amazon.com/Home-Brewers-Guide-Vintage-Beer/dp/1592538827

05/22/2015 07:00 AM
Brewery News: OR: Portland: Hopworks Urban Brewpub announces HUB Hard Cider


Press Release





Portland, Ore - May 20, 2015

- Hopworks Urban Brewery (HUB) today announced the release of HUB Hard Cider in 16 oz. cans and on draft. Beginning

June 1

, the cider can be found throughout HUB's distribution networks in Oregon and Washington, with a wider distribution beginning in the summer. In Portland, the release of the cider is celebrated with three release parties at local taprooms.

Nearly two years in the making, HUB Hard Cider represents HUB's first packaged departure from beer. Receiving a winery license in August of 2014, HUB immediately began honing in recipes and testing them at both Hopworks' brewpubs.

"

As brewers we have had a lot of fun crafting this delicious cider with the local bounty of the Pacific Northwest,"

said HUB Brewmaster and Founder, Christian Ettinger.

"We use our beer brewing experience and knowledge to bring a fresh approach to cider making. Our cider is simple and delicious and we are proud to serve it alongside our organic beer."

With a goal of making a year round cider with high-organic content, HUB Hard Cider is proudly made from 60% organic apple juice concentrate and 40% fresh pressed apple juice. The cider juice is sourced entirely from the Northwest.

HUB Hard Cider is a semi-dry hard apple cider, straw colored with fresh apple aromas. Slightly tart with a Champagne-like acidity, HUB Hard Cider finishes slightly sweet and fruit-forward. The cider is naturally gluten-free and is 6.8% ABV. HUB will also offer HUB Hard Cider in 22 oz. bottles this summer.

HUB Hard Cider Release Parties

To celebrate the release of HUB Hard Cider in cans, Hopworks is throwing three release parties in Portland. Each party will have games, giveaways, and cider on tap.

Mon. June 1, 5:00pm - 9:00pm

, at Produce Row Cafe - 204 SE Oak St., Portland

Wed. June 3, 5:00pm - 9:00pm

, at Roscoe's - 8105 SE Stark St., Portland

Tues. June 9, 5:00pm - 9:00pm

, at Hop & Vine - 1914 N. Killingsworth St., Portland

About Hopworks Urban Brewery

Hopworks Urban Brewery (HUB), a certified B Corporation, strives to revolutionize and inspire the brewing industry with practices that drive quality, protect the environment and improve the community we live in. Utilizing organic malts and a combination of locally-sourced organic and Salmon Safe hops, the company's 20-barrel brewery produces 16,000 barrels of beer a year for HUB's two brewpubs and for distribution throughout the Northwest. In 2015 Hopworks expanded its range of sustainably-made offerings with HUB Hard Cider and will open its third pub at the Pine St. Marketplace in Downtown Portland. HUB is 100% renewably powered and "cradle to gate" carbon neutral. Visit Hopworks online at

hopworksbeer.com

and follow us on

Twitter

,

Instagram

and

Facebook

.



05/22/2015 06:48 AM
Daredevil wraps up construction of new brewery in Indiana
Craft brewery Daredevil Brewing has completed construction of its production facility and taproom at Main Street in Speedway in the US state of Indiana.

05/22/2015 03:42 AM
Brewdog Alice Porter 5.2% ABV
The story behind 'Alice Porter' - Brewdog's 'Renaissance Baltic Porter' - is perhaps stranger than most. It also explains the beer's slightly unusual name.

05/22/2015 03:00 AM
Busy Rascal's
A couple of new ones from the brewery on the edge of Dublin today. Rascal's has been striking a balance between maintaining a presence for its three core beers, all of which have changed for the better in the year or so that they've been available, and turning out specials, under its own marque and under the Brewtonic badge in Dublin's Bodytonic bars.

The latter has included Same Sex, which I caught up with in The Back Page. It's a saison brewed to commemorate today's equal marriage referendum. Doesn't the presidential minimum age referendum deserve a beer too? Anyway, Same Sex is 6% ABV and a clear pale lemon-yellow, arriving without much by way of head. It smells (forgive me) quite fruity, and there's a light crispness at the front of the flavour but the main feature is a nectarine tartness mixed with some sweeter mango and pineapple. The alcohol is quite apparent too, but just as it was getting too much there's a gunpowder spice note which offsets the worst of the boozy esters. On balance, I like my saisons to be lighter and drier than this one, and while I enjoyed the complexity, it left me wishing for something cleaner to follow. The bar is promising a free glass of this to everyone when the result is declared tomorrow.

The other newcomer is an IPA and part of a sequence of nationally-hopped beers. Following last February's Kiwi Pale Ale comes Wunderbar employing Mandarina Bavaria and Hallertau Blanc from Germany. I got my first taste, followed by several pints, at the launch event in 57 The Headline.

6% ABV once again, it's a surprisingly pale gold colour with a light, crisp texture. If you like your hoppy beers to be roaring with tropical fruit you can jog on, but if you're looking for something more unusual this is unmissable. The flavour mixes a kind of burnt orange bitterness with a sticky honeydew melon sweetness. There's a generous dose of tannins for added drinkability and a yeast bite which provides a spicy edge without getting in the way of the hops. This beer pulls in several directions at once but it all serves an overall blend of flavours that I really enjoyed. On this evidence, more new wave German hops would be very welcome in Irish beer.

More from the Rascal's to come next week. But in the meantime, don't forget to vote.

05/22/2015 02:32 AM
May 22nd, 2015


I Though I babied my beer!






05/21/2015 06:16 PM
Hop Häus – Plantsville Connecticut – Bar Review
Featured Contributor: Craft Brew Gal @CraftBr3wGal My boyfriend and I were more than excited when we heard that a craft beer bar was coming to our area. We live in the Southington Connecticut area, and although there are many places in neighboring towns to grab a tasteful craft brew, there aren't that many local spots in our immediate area. Having your "go to" bar out of town can be a drag, so when we found out Hop Haus was going to be right down the street…