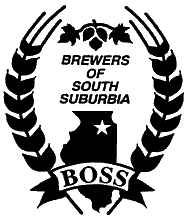 We are dedicated to the art of crafting and quaffing fine beers through
the sharing of ideas and experiences, the advocacy of brewing as a hobby and the responsible consumption of beverages containing alcohol
BREW NEWS

03/27/2015 08:46 AM
Carlton Draught hits slow mo
Australia's alcohol advertising regulations are strict, as a result advertisers continually look for new ways to promote the brand – albeit without specifically promoting the product! Check out Cartlon Draught's latest ad – the slow mo…and a few other old classics.....


03/27/2015 08:46 AM
A thought for the brewers and people of Christchurch
When I was a young lad of 18 years of age I packed my bags and travelled from the North Island of New Zealand to the city of Christchurch in the South to begin my university education. The move to Christchurch was a no brainer for me – I had lots of family who lived in the "Garden City" and I had been there many times before, always leaving with fond memories. Christchurch is a very special city with significant character – it is the New Zealand city that most closely resembles Melbourne with old stone buildings, a tram line and a beautiful river, the Avon. The city also has a number of other great gems including the Port Hills for excellent scenery and mountain biking, as well as the port suburb of Lyttleton, reached after travelling through one of New Zealand's longest tunnels. If there is one word I would give to Christchurch it would be 'beautiful'.....


03/27/2015 08:46 AM
Store update 19th May
So Sydney is on a roll with its awesome beer drinking weather this week and this weekend looks good to go. Growlers Currently we have Young Henry's Hop Ale. This beer harks back to classic English style IPAs. Hefty malt backing meets every type of hop in our cool-room, added to all stages of the process. The all Australian hop flavour is not aggressive in its bitterness, but is evident in flavour and aroma and slowly asserts itself with a lengthy, lingering and thoroughly enjoyable palette. $28 for a Growler fill Once this is gone we'll be moving onto Dr's Orders Brewing Plasma. Plasma, a White IPA is yet another emerging trend that we're happy to embrace and present a Doctor's Orders Brewing twist on. Judicious hop use dominates Plasma's aroma, backed up with a balanced mouthfeel defying its alcoholic payload before delivering an extremely long lingering bitterness. A deceivingly addictive prescription. The grist for Plasma is practically identical to our Zephyr (Double White Ale) which explains the appearance. However the lack of botanicals, a different yeast strain and excessive hop use deliver an ale that is Zephyr's polar opposite. In other news Rich is in the shop today, Geoff is onto his 2nd table for the tasting room, while Will is in training for a 9km soft sand running event. Store hours 11am-3pm today, 8:30am-6pm Mon-Fri. 1300 808 254 Cheers!


03/27/2015 08:46 AM
April Beer Club Selection
Our Beer Club selection for April has now been sent out to all online customers. For those living in Sydney you can still pick these up from our store. The April Beer Club selection includes: Samuel Adams, Black Lager Bridge Road Brewers, Australian Ale William Bull, William's Pale Ale Morland Brewing, Old Speckled Hen


03/27/2015 08:46 AM
Beer store update 5th May
So Sydney has had cracker beer drinking weather this week and it's set to continue this weekend – sweet! Growlers Currently we have Moa Breakfast beer. A cracker of a lager with rich cherries, very easy drinking. Check out the review for it below: "The aroma is stunning with hints of dry wheat and cherry's. The carbonation is lively, which works for a crisp summer beer. The taste has a serious hit of wheat and yeast, washing through with all those bubbles and a touch of cherry." Joel Macfarlane – brewnation.co.nz $28 for a Growler fill Once this is gone we'll be moving onto Mikkeller Citra Single Hop IPA probably early in the week Latest beers Murray's No 6 2011 Anniversary Ale – the last available anywhere (limit 1 per person) Sierra Nevada Bigfoot Ale Barley wine Rich is in the shop today, Geoff is onto his 2nd table for the tasting room, while Will is in training for a 9km soft sand running event. Store hours 11am-3pm today, 8:30am-6pm Mon-Fri. 1300 808 254 Cheers!


03/27/2015 08:29 AM
"Zero hours contracts" in pubs
Ed Miliband being interviewed by Jeremy Paxman last night.Photograph from the Telegraph website. On TV last night Ed Miliband - in between spluttering "hell yeah!" and "who cares?" - claimed he'd prohibit flexible working arrangements that can be so beneficial to both employers and employees. The term used by politicians is "zero hours contracts". I have no fewer than four bar staff on my

03/27/2015 07:18 AM
A little Sisterly love for barrel-aged sours set for April
The spacious Sister Bar will be filled with sour beer lovers on April 11. (Photo courtesy of Sister) Sour beers are the final frontier of the industry for a lot of folks. For some people, they are a unique and cherished style, never to be missed when available. For others, they are a style to be avoided, so different from the rest of the beer u ...

03/27/2015 06:00 AM
Chizu Opens In Downtown Portland
After his humble beginnings as Steve's Cheese for the better part of half a decade tucked away into the back corner of the now defunct Square Deal Wine, Steve Jones ventured out on his own in 2010 opening Cheese Bar. After operating Cheese Bar in Southeast Portland for half a decade Jones has now stepped […]

03/27/2015 04:48 AM
Holy City, RJ Rockers collaboration Half Calf coming to cans
At Brewvival 2014, Holy City Brewing and RJ Rockers released the collaborative Half Calf, a sweet stout brewed with local coffee. That collaboration, which has popped up on taps only sporadically since then, will be seeing a wider release in canned form. The canned collaboration between the Upstate and Lowcountry breweries comes in at arou ...

03/27/2015 04:34 AM
Hungary for novelty
What got me most excited in the run-up to Alltech Brews & Food 2015 was the large number of Hungarian brewing companies listed to attend. It's far too long since I was last in Hungary so the opportunity to taste my way around its beer scene only a few minutes from my front door was one I relished.


First port of call on arriving into the Convention Centre on the Friday evening was Budapest brewpub Legenda Sörfőzde who brought a very impressive collection of off-kilter beers. Brettania is a 5.3% ABV dark red ale. It claims sourness but isn't really sour, having instead a big bretty funk and the heady sweetness of cherry cough sweets. There's even a slightly unpleasant sugary burn in the finish. An interesting sipper but I couldn't see myself drinking lots of it. Their Bazooka was altogether more integrated. This is a rye smoked dark lager and has the exact meaty aroma of a Bavarian classic. The taste is absolutely clean and balanced with plenty of rich smoky flavours. This guy I could drink in quantity.


There's a similar deft simplicity exhibited in Bunny Hop, a lager which Legenda Sörfőzde brews for Csupor. There's a fantastic ultra-fresh mown grass aroma set atop a silkily sinkable body. Csupor ThermoStout was also excellent: 6.3% ABV, big roasty aromas and a flavour which mixes a little bit of quality chocolate with a generous floral perfume. The shine comes off the partnership a little with Csupor Tántorgó ParIPA, a very minerally IPA with an unshakeable copper tang. The hops bring classic grapefruit and the body is quite light and dry. I think I expected more at 6.5% ABV.


Hello My Name Is Sudan was another Csupor beer but I don't know if Legenda Sörfőzde brewed it. It had its world première at Alltech and is named in honour of a the last male white rhino in Africa. It's an 8.2% ABV double IPA and very easy drinking despite that. Dry sherbet notes are the centrepiece and the body is remarkably light given the strength. No wonder it's endangered.


Legenda Sörfőzde brews for several other brands too, including Zodiak who brought Zodiak Red Rye Pale Ale. Though the colour was spot-on (it's almost pink!) it tasted rather grainy and stale. Along similar lines but much better was Mi újság Wagner úr? brewed for Hara Punk. This one is an amber ale at 6% ABV and with lovely cherry and cake notes, plus a slightly more grown-up funky overtone. Hara Punk also gets beer brewed at Hopfanatic in Kiskunhalas, including their new saison Monkey Funky Yeah, a modest 5% ABV and brewed with added coriander and black pepper. The latter adds a lovely oiliness to the aroma and the beer is very sharp and dry overall, though invigorating with it.


Zip Technologies was at the trade show part of the festival to show off its ultra-shiny brewing kits. But it had a small bar down on the main floor as well and I stopped by to try a couple of their offerings. Neither were much cop. Pineapple Noir is a dark saison of 6.5% ABV, with masses of stouty roast in its aroma and a flavour packed with crunchy burnt grain. There's only a very slight fruit juice element, and nothing I would have identified as pineapple. Without a label I would have taken this for a dry stout, and a very plain one at that.


The black IPA from Zip's is called Hopiverzum and it's 6% ABV but could pass for a lot stronger, with a nose full of spinach and tar, plus the burn of cheap vodka. It's smoother on tasting but loses its complexities along with the weird stuff and I got very little hop character. Another one I'd be marking as a very ordinary porter if I didn't see the style in advance.

Still, mis-steps notwithstanding I was intrigued by what the Hungarians brought to the table. It looks like an exciting place to go beering right now.

One more international round-up to come before we head for the door.

03/27/2015 04:00 AM
American Craft Beer Exports Near $100 Million
Boulder, CO • March 24, 2015—The Brewers Association (BA)—the not-for-profit trade group representing small and independent craft brewers—today reported export growth data for the American craft beer industry in 2014. Supported by the BA's Export Development Program (EDP), craft beer export volume increased by 35.7 percent in 2014, representing 383,422 barrels and an estimated $99.7 […]

03/27/2015 03:40 AM
The Lilliput Beer Book, 1956

This short pamphlet given away with a men's magazine in the 1950s is far from essential but, if you find a copy going cheap, it's worth adding to your collection. We first became aware of it rummaging through a bin of assorted old magazines in a local retro-vintage emporium, where the word 'beer' leapt out … Continue reading The Lilliput Beer Book, 1956 →

The Lilliput Beer Book, 1956 from Boak & Bailey's Beer Blog - Over-thinking beer, pubs and the meaning of craft since 2007



03/27/2015 03:05 AM
Frits
Amsterdam is really buzzing beer-wise. I'm struggling to keep pace with the openings of new breweries and bars. I can thank Dolores for discovering Frits.

It popped up when she was searching for a place a colleague of hers had mentioned. It looked interesting and we decided to drop by one Saturday afternoon.


It's located on the corner the Jan Evertstraat and Mercatorplein in de Baarsjes. An area of Amsterdam we lived in until the kids came along and our flat started looking rather small. Like much of Amsterdam, it's changed a lot in the last five years.

Going down De Clerqstraat in a tram, I was shocked to see how many trendy eateries had popped up on the street. Fancy coffee places are a sure sign of gentrification. I should know, loads have appeared around our way. Girl cafes, I call them. As opposed to the old bloke pubs I hang around in.


The yuppification doesn't seem to have stretched quite as far as Mercatorplein, with the exception of Frits. Exposed brickwork and industrial ducting make perfectly clear who the establishment is aimed at: the young and the hip. That's me out on both counts. (I do still have both my own hips, so maybe that counts as a half.)

On offer are posh-ish burgers and a small but well-polished selection of beers. First thing I notice is that there are no mass-market beers. Brooklyn Lager Budweiser Budvar serve as Pils. That gives away one of the other feature of the beer list: very international. There are a couple of US beers, Thornbridge Jaipur, Weihenstephaner Hefeweissen and Vedet IPA. So about half the 10 draughts are foreign. The others are not only Dutch, but from Amsterdam: Oedipus and Het Ij.



The bottled list is similarly a mix from traditional European beer countries and the USA. It runs to around 40 beers.

That's a heartening turnaround from a few years back. When Ij beers excepted, few Amsterdam pubs offered anything from small Dutch brewers. It's good to see local beers getting some appreciation.

"What used to be here, Dolores? I can't remember."

"A pub. The type with carpets on the tables."

"I understand why I'd never went in."

We invest in a shared burger. At 8-10 euros, they're quite reasonable for Amsterdam. Though that is without chips. It's not bad. Fairly similar to the ones you get in US beer places.

Beer prices. I should mention those. Around the 4 euro mark for a draught. Which again isn't that bad for Amsterdam. I'll probably be back. Especially as they stock St. Bernardus Abt.




Frits
Jan Evertsenstraat 135
Amsterdam.
Tel.: 020 233 9796
http://www.frits-amsterdam.nl

03/27/2015 02:14 AM
Rockford Brewing to release first bottles
You heard it on MittenBrew.com first, and now it's confirmed — Rockford Brewing Company will release its Belgian Multigrain Anniversary Ale in limited bottles on April 7, beginning at 5 p.m. The beer will be available in 2013 and 2014 versions, both in 750mL bottles. A limited quantity of 100 bottles is available from 2013, with 500 ...

03/27/2015 12:23 AM
Episode 46: Brendan Varis (CBIA) and Cam Pearce (Coopers)
This week we ask whether Stella Artois' Buy a Lady a Drink campaign is altruism or cynicism, then chat Craft Brewers Conference with Brendan Varis before catching up with Coopers' marketing director Cam Pearce...

03/26/2015 11:40 PM
New Glarus Brewing Company Serendipity Happy Accident Fruit Ale
Hello beer lovers and welcome to another edition of the NorCal Beer Blog's brew review. Tonight's featured beer is New Glarus Brewing Company Serendipity Happy Accident Fruit Ale. From the New Glarus Brewing Company website: "Severe Drought, we shared the farmer's horror as Wisconsin's cherry crop failed! Dan bought wh ...

03/26/2015 09:32 PM
The beers of the earth are here
Brewing most of their core beers at Murwillumbah has allowed Stone & Wood to use the Byron Bay brewery to pay homage to some 'noble' beer styles...

03/26/2015 09:23 PM
D.C. bars serve flights of craft beer for a tasting room experience
D.C. is home to many breweries that distribute locally and offer enjoyable tasting room experiences. Several local bars are adopting the tasting room vibe by offering customers the option to buy flights of beers. This is the perfect way...



03/26/2015 09:10 PM
The World's Most Secretive Brewery
Today's post on All About Beer is a special holiday feature.  You can attempt to guess the brewery in question: "We do have a legendary process and there is element of mystery behind it—and you're not going to get that out of me."I do have one addendum.  This is a brewery that rejected my entreaties to see th ...

03/26/2015 08:21 PM
Atwater Brewery's Vanilla Java Porter – Beer Review
Featured Contributor Katie  @PunkRockPoet84 The Setup: So, my uncle breezes into town this afternoon and says to my cousins and me, "Hey, let's go out to dinner!" So we wind our way through downtown Traverse City (me with an unsightly cold I caught while gallivanting through Boston last week) until we arrive at a cute little place called the Blue Tractor. We sit, and I am delightfully stunned at their selection of Michigan craft beers. I look the list up and down, having tried all…

03/26/2015 08:00 PM
Investment funds KKR and CVC submit top bids for Slovenia's Pivovarna Lasko
Two investment funds KKR and CVC Capital Partners have emerged as top bidders for Pivovarna Lasko, a Slovenian brewery.

03/26/2015 05:19 PM
Hangar 24 Augie's Coffee Hammerhead Debuts Alongside 2015 Hammerhead This Weekend


(Redlands,CA) – Hangar 24 Craft Brewery will celebrate one of their biggest days of the year this Saturday- the annual relea…

The post Hangar 24 Augie's Coffee Hammerhead Debuts Alongside 2015 Hammerhead This Weekend appeared first on thefullpint.com.



03/26/2015 05:19 PM
Brewbound to Host Special Edition of Brew Talks at the 2015 Craft Brewers Conference
Brewbound is excited to announce a special edition of its traveling Brew Talks meetup series, happening on Thursday, April 16 during the 2015 Craft Brewers Conference in Portland, Ore. In partnership with Anheuser-Busch InBev and 10 Barrel Brewing, Brewbound will host two exclusive conversations with the founders of every A-B-owned U.S. craft brewery and Andy... Read more »

03/26/2015 05:03 PM
Big Boss Brewing – Strange Cargo – An Evening of Barrel Aged Beers April 22, 2015


(Raleigh,NC) – Big Boss Brewing is offering a unique showcase of beers for North Carolina Beer month! A one night opportunit…

The post Big Boss Brewing – Strange Cargo – An Evening of Barrel Aged Beers April 22, 2015 appeared first on thefullpint.com.



03/26/2015 04:20 PM
Patent No. 1995626A: Manufacture Of Minim Alcohol Beverage
Today in 1935, US Patent 1995626 A was issued, an invention of Karl Schreder, for his "Manufacture of Minim Alcohol Beverage." There's no Abstract, as far as I can tell, Minim means low-alcohol. I wonder if that was a common term back then? It's not one I hear these days....

[[Click through to the Bulletin for full content]]

03/26/2015 04:15 PM
Narragansett Announces New Vice President of Sales and Business Development
Narragansett Beer today announces the addition of beer veteran Vinny Prattico as Vice President of Sales and Business Development. Vinny has more than 30 years of experience in the beer industry and joins the fast-growing, 80,000-barrel craft brewer to expand the brand's East Coast footprint and help build the company's sales infrastructure.

03/26/2015 03:27 PM
Hi-Wire Brewing to Open 26,000 Square Foot Production Facility
This July, Hi-Wire Brewing will open a 26,000 square foot production facility in Biltmore Village, Asheville, North Carolina. Now that the arrival of their new 30 barrel brewhouse is imminent, Hi-Wire Brewing is pleased to announce that their new facility is located in Biltmore Village, directly behind Appalachian Vintner at Two Huntsman Place.

03/26/2015 03:07 PM
Beer Birthday: Bill Brand
Today would have been Bill Brand's 77th birthday, if not for the tragic events of February 8, 2009. Bill, of course, was hit by a Muni Train that evening and passed away twelve days later, on February 20. He was a bastion of support for the local beer community for decades, and one of...

[[Click through to the Bulletin for full content]]

03/26/2015 02:57 PM
Harpoon Brewery Releases 100 Barrel Series Braggot Rights


Boston, MA – Victory was sweet for Harpoon Brewery brewer Steve Theoharides in the 2014 Harpoon Kettle Cup, Harpoon'…

The post Harpoon Brewery Releases 100 Barrel Series Braggot Rights appeared first on thefullpint.com.



03/26/2015 02:43 PM
Bearded Iris Brewing kegs first batch of beer
Long time friends (since like 4th grade in Murfreesboro) Paul Vaughn and Kavon Togrye have been homebrewing since they were 18. One went on to become an attorney, the other a financial analyst, but the desire to brew together...



03/26/2015 02:39 PM
17 Years Later: The Colonel E.H. Taylor, Jr. Collection
Buffalo Trace Distillery pays its homage to former distillery owner Colonel Edmund Haynes Taylor, Jr with a new release in the Colonel E.H. Taylor, Jr. ...

03/26/2015 01:38 PM
Great Lakes Brewing Rye of the Tiger Rye IPA Returns


(Cleveland,OH) – The transition to spring brings an extra pep to our step around the brewery, and that seems to have really go…

The post Great Lakes Brewing Rye of the Tiger Rye IPA Returns appeared first on thefullpint.com.



03/26/2015 01:24 PM
Global Brew Tap House Coming to St. Louis
We've been #blessed with a plethora of craft beer options in St. Louis. But, I'll be a little selfish and say that I haven't been as lucky in my neck of the woods. Sure there are more than a few awesome places that I can get to via a short car trip, but if we're being [...]

03/26/2015 01:03 PM
The Brewers Association now has an Executive Chef. But why?


Story by Kendall Jones, via Washington Beer Blog.

Story by Kendall Jones, via Washington Beer Blog. Today we learned that the Brewers Association has named Adam Dulye as its Executive Chef. It's an interesting development given the fact that the BA is not a restaurant. If you are not familiar with the Brewers Association, I include a note below. So why does a...

03/26/2015 12:52 PM
Patent No. 1021669A: Beer-Tapper
Today in 1912, US Patent 1021669 A was issued, an invention of William W. Frisholm, for his "Beer-Tapper." There's no Abstract, but the description states that his "invention is an improvement in beer tappers, and consists in certain novel constructions, and combinations of...

[[Click through to the Bulletin for full content]]

03/26/2015 12:32 PM
Heavy Seas Announces Lecture Series for Local Brewers
This spring, Heavy Seas Beer will hold a series of educational beer classes at its brewery in Baltimore, MD. The goal is to further educate and enlighten the Heavy Seas staff while giving other companies the opportunity to participate.

03/26/2015 12:30 PM
Beer Bornday: Fraggle
Today would have been the 48th birthday of Mark Martone, better known to the beer world as "Fraggle." Fraggle always called them borndays, so I'll continue that tradition for him. Unfortunately, he suffered a stroke last year in late June and passed away a few days later, on July...

[[Click through to the Bulletin for full content]]

03/26/2015 12:24 PM
New Belgium's Clips Beer & Film Tour Traveling to 20 Cities in 2015
New Belgium Brewing is taking its 2015 Clips Beer & Film Tour to twenty cities coast-to-coast. The beer-toting, film-traveling, nonprofit-benefitting show will run from May to October, during its sixth season. Clips is a free event, with all proceeds from beer sales going to local nonprofits.

03/26/2015 12:02 PM
Surf Brewery Releases Surfer's Point Springtime Bock


(Ventura, CA) – Surf Brewery, a small commercial craft brewery, open since 2011, with an onsite tasting room and homebrew sh…

The post Surf Brewery Releases Surfer's Point Springtime Bock appeared first on thefullpint.com.



03/26/2015 11:59 AM
Patent No. 848228A: Cooler For Beer
Today in 1907, US Patent 848228 A was issued, an invention of Johann Ettel, for his "Cooler for Beer or Other Beverages." There's no Abstract, and the description is without a doubt one of the worst OCR conversions I've ever seen. For example, here's what should be the...

[[Click through to the Bulletin for full content]]

03/26/2015 11:11 AM
Devils Backbone The Devil Went Down to Oregon
March Collaboration Adventure Pack from Devils Backbone Brewing. I posted thoughts on another beer in the mix, Double Gooch IPA, previously. The Devil Went Down to Oregon Imperial Rye Ale is the result of a collaboration with Ninkasi Brewing Company of Eugene, Oregon.


03/26/2015 10:58 AM
Winner of Two Tickets to the 2015 4 Hands Lupulin Carnival
Once again, there were some really good entries this year. (I'll list some of my favorites below.) The use of Fuggle was once again a hit and people played off of that quite a bit. We also had a lot of people staying old school and using noble hop names. But, I'm happy to announce the winner [...]

03/26/2015 10:37 AM
The Official Drink Me Guide To The Best Wine Bars In New Orleans
After all the beads, beer and Irish whiskey that make up Mardi Gras and St. Patrick's day, there's no better time to sit back and ...

03/26/2015 08:58 AM
Craft Beer Preview: Forbidden Root Heavy Petal
Forbidden Root, the botanical brewers in Chicago, have embarked on a new series of specialty brews, available for a limited time only in 750 ml champagne style bottles. It's along the lines of "single hop beers&quot...



03/26/2015 08:55 AM
Northern Lights Rare Beer Festival Saturday
As of last night, tickets were still available for the Northern Lights Rare Beer Festival. And though the ticket price is decidedly steep, this is a festival that should make every beer nerd get a little giddy. For the uninitiated, this festival features rare, vintage and special one-off beers from 30 select craft breweries from ...

03/26/2015 08:25 AM
Where To Find 5 Of The Best Breweries In London
Beavertown Beavertown is the old Cockney name given to the historic de beauvoir area, famed across Victorian London for its rich characters and infinite revelry. ...

03/26/2015 07:14 AM
Alewerks Jubilee VIII


The post, Alewerks Jubilee VIII, first appeared on The Barley Blog.

Williamsburg, VA's Alewerks Brewing has been producing some truly outstanding beers the past couple of years. Their Bitter Valentine and Grand Illumination are both products that I look forward to hunting down each year. And now, I've got another brew to add to the list. Jubilee—number VIII, in this case—is the company's yearly anniversary release. […]

The post, Alewerks Jubilee VIII, first appeared on The Barley Blog.



03/26/2015 06:30 AM
Portland's Gateway Brewing Releases Its First Beers
Portland has the largest amount of breweries in the world and this number miraculously continues to grow. There are denser parts of the city with higher quantities of breweries but there are many areas and neighborhoods that are void of any locally produced beers. The farther east you go in Portland this lack of breweries […]

03/26/2015 05:30 AM
Weekly Beer Calendar Update: March 26 - March 31
And just like that, another month is gone. But not before getting in at least another couple dozen or so beer events. Play ball! As you review beer events, don't forget PhillyTapFinder.com. As always, they host an impressive listing of beer event draft lists to help better inform your beer event planning. Click through here for a look at the full monthly calendar of beer events around the

03/26/2015 05:25 AM
Not Enough Opening Hours in the Day

It seems that this is 'Quirks of Licensing Law' season here on the blog: today, a few notes on the problems, and opportunities, of neighbouring districts with different pub opening hours. The 1921 Licensing Act gave magistrates the freedom to fix within limits the opening and closing hours of pubs in their districts. In London … Continue reading Not Enough Opening Hours in the Day →

Not Enough Opening Hours in the Day from Boak & Bailey's Beer Blog - Over-thinking beer, pubs and the meaning of craft since 2007



03/26/2015 05:00 AM
Krusteaz Beer Bread Mix & A Bottle of Ninkasi Dawn of the Red
Over the years we received some interesting items sent to us here at Brewpublic to review. One of the more recent items received was a few boxes of Krusteaz Beer Bread Mix. Mainly known for its pancake and waffle mixes, Krusteaz also ventures out to a few other grain related items. Yes, we know you […]

03/26/2015 04:06 AM
States of mind
Kentucky Honey Barrel Ale. This is mahogany red and has a very woody bourbon nose. Vanilla is massively dominant in the flavour and, coupled with a huge sugary sweetness and a high level of carbonation, the overall effect is very like a bourbon and coke. Not something I'm looking for in a beer.


Meanwhile, at the Grand Cru stand, they had tapped up Lagunitas Cappuccino Stout. The coffee flavour isn't too overdone here and at its heart it's a simple middle-of-the-road dry stout. Lagunitas DayTime was much more fun, all bright sherbet lemons and more serious heavy resins finishing perfectly cleanly for bonus drinkability. And all at 4.6% ABV, making it a session IPA truly worthy of the style.


DayTime, like the remaining American beers in this post, came from the Dublin Cup bar, where leftover beers from the international competition go to be disposed of. It's a wonderful idea and I took full advantage. Where else would you get to try Schlafly Oatmeal Stout, a marvellously smooth and sweet number, using its 5.7% ABV to give it extra welly but staying soft and approachable at the same time. The same can't be said for New Holland's Dragon's Milk, a 10% ABV imperial stout given far too long in bourbon barrels coming out the other side dripping with vanillins and only a late rush of milk chocolate offering any kind of complexity.


Back to simple and subtle again, and Major Tom's Pomegranate Wheat by Fort Collins brewery is light on fruit but makes good use of the dry flavour from the pomegranate for a very refreshing end result. Dark Horse's Crooked Tree IPA is also nicely refreshing, though perhaps darker and a little sweeter than many of its contemporaries. There's a lovely hard orange candy flavour but nothing blaringly bitter or citric. It's one that's worth taking time over, not that I did.


Two rather plain sweet dark ales to finish on. I've been very impressed with Great Lakes beers in the past but Conway's Irish Ale didn't do it for me. It offers only a few crumbs of biscuit and a dry mineral edge but otherwise failed to hold my attention. Similarly, Smuttynose Old Brown Dog is dark red and mostly tastes of caramel. This time the extra dimension comes from a few wisps of roasted grain but there's not really enough to make it interesting.

Some quality beers here, but nothing too daring or different in this selection. I've saved the more thrilling beers for the last couple of posts.

03/26/2015 04:00 AM
Open The Taps Call to Action - SB1386
Open The Taps, the beer consumer lobbying group, has issued an important call asking you to contact your Quokerwodger (a wooden toy that moves when a string is pulled, and, by extension a politician who does what lobbyists pay him to do) about SB1386:


SB 1386 Update

SB 1386, the bill that would allow consumers to buy directly from breweries for off-premise consumption, is currently delayed.

OTT members and friends:

As you may have seen on Twitter or Facebook, the planned-for-today Senate hearing for SB 1386 was postponed, and we need your help to get it back on track!

Just to recap: SB 1386 would allow consumers to purchase up to two cases of beer per month directly from breweries (think of special, limited releases or a six-pack after a tour, for example). You have consistently emphasized the importance of this as members of Open The Taps, and we strongly support this bill.

The postponement reportedly comes due to some distributors pressuring some members of the committee to make this issue into a big fight. As a result of these distributors' actions, the Business & Commerce Committee has decided to delay the initial hearing and discussion, most likely until next week.

WE NEED YOUR HELP! Please, contact your Senator immediately, via phone if possible, especially if they are a member of the B&C Committee (Listed below).

Senator Kevin Eltife (chair & author of this bill - SD 1): (512) 463-0101 / (903) 596-9122

Senator Brandon Creighton (vice-chair - SD 4): (512) 463-0104 / (409) 838-9861

Senator Rodney Ellis (SD 13): (512) 463-0113 / (713) 236-0306

Senator Don Huffines (SD 16): (512) 463-0116

Senator Charles Schwertner (SD 5): (512) 463-0105 / (512) 863-8456

Senator Kel Seliger (SD 31): (512) 463-0131 / (806) 374-8994

Senator Larry Taylor (SD 11): (512) 463-0111 / (281) 485-9800

Senator Kirk Watson (SD 14): (512) 463-0114

Senator John Whitmire (SD 15): (512) 463-0115 / (713) 864-8701

We need phone calls and we need them badly. Let's not let this bill get stalled because a few big distributors have more ears than the residents of Texas.

Contact Open The Taps

Open The Taps

15702 Brookvilla Dr

Houston, TX 77059


03/26/2015 03:45 AM
Brew: Shmaltz Brewing's Jeremy Cowan to host Des Moines tap takover
Shmaltz Brewing owner and founder Jeremy Cowan will host a special tap takeover at El Bait Shop, 200 SW 2nd St., Des Moines, on Wednesday, April 1, to kick off the Iowa launch of the 2015 blen…

03/26/2015 03:05 AM
Cask beer in the 1950's – empty casks and cleaning glasses


Jeffery has had plenty of veiled (and not so veiled) anger towards publicans and their wastefulness and incompetence. I can understand why. A careless or untrained landlord can ruin the brewer's work in an instant. It must have been frustrating to confide your lovely, sound beer to someone who would transform it into undrinkable muck. And ruin the casks it came in to boot.


"Empty Casks.
If the value of beer casks was sufficiently appreciated more care would be taken of them when empty than is now unhappily the case. The life of a well-made cask with proper usage is anything from 20 to 30 years, but we have on many occasions seen this life reduced to a year or so. The reason was that someone omitted to seal the cask up when it was empty and make it air-tight. Over and over again we have found empty casks thrown into any convenient comer of the yard, without shive, peg, or cork. Blue mould round the tap hole has indicated a similar state, and more often than not rain water, inside. Rain water means irretrievable destruction, because once it attains access to the inside of a cask, the cask becomes what is known as a 'stinker'. Excessive and long infection by mould spores also have a similar effect. So it is urgently necessary to see that every cask is made both air- and water-tight as soon as the tap has been removed, even if the cask is still to be kept in the cellar. If it is necessary to put it outside in the open, let it be stored, if possible, in a shady place."
Brewing Theory and Practice" by E. J. Jeffery, 1956, pages 260 - 261.

This makes me realise that I had no idea how to handle the casks me and my brother owned. I didn't realise that you had seal a cask after emptying it. The firkins are well a truly buggered now as they've been in my brother's garden for years

Rain water seems particularly dangerous. Brewers hated stinkers. You read about them in brewing texts all the way back to the 18th century. They could, sometimes, be saved by extensive cleaning and treatment, which usually involved shaving wood from the inside and the application of chemicals.

Casks were a big investment for a brewery, tying up large amounts of capital. They were expensive because they were hand-made by skilled craftsmen. It must have been heartbreaking to see them ruined early in their potential life by an idiot landlord.

I'm starting to see the crap behind the romance of wooden casks. I assume much of this doesn't apply quite the same way to metal casks. The big difference being that you can easily sterilise them, unlike the porous surface of a wooden cask.

And finally . . . . cleaning glasses.


"Cleaning and Sterilization of Beer Glasses.
Although not coming within the category of cellar management, a comment may be appropriately inserted here concerning the treatment of beer glasses. With the increasing public interest in hygiene the question of sterilization of beer glasses becomes important. This is not the place to go into the question of adequate washing and rinsing facilities, but a notable contribution to the problem of removing any danger of spreading infection by glasses is provided by the new class of quaternary ammonium antiseptics to which reference has already been made. By dipping the glass into a weak solution of one of these useful compounds, sterility is rapidly attained. This, if followed by a rinse in warm water, results in a glass which is both clean in appearance and sterile. Some of these compounds have been found to affect the head retention of the beer, but there are special ones on the market which if used according to the maker's instructions are entirely free from this disadvantage. A small automatic dispenser can be supplied by which a suitable dose is added each time the sink bowl is filled."
"Brewing Theory and Practice" by E. J. Jeffery, 1956, page 261.

I guess the glass is the final link in the chain leading form hops and grains to the beer in the drinker's mouth. And yet another place where all the good work that has gone before can be messed up. When you look at all the places things can go wrong it's incredible cask beer has survived. And that it's ever in good condition.

If you were putting leftover beer back into the cask you'd want to be sure your glasses were clean. Then again, if you were pulling crap like that you probably weren't that fussed about hygiene.

If you're lucky, I might pull some other stuff from Jeffery's book. The stuff about a brewery's location is especially fascinating.

03/26/2015 03:00 AM
Brewery Release: NW: Coming Soon ... Iron Horse Farmlandia Farmhouse Ale



03/26/2015 02:38 AM
TasteWA at Willie Green's Organic Farm
New this year, Taste Washington has added three unique farm to table experiences to Friday March 27, including one at Willie Green's Organic Farm.  Each TasteWA Farm to Table experience includes a tour at a local food producer, a chef prepared gourmet lunch and Washington wine served by the wine maker.  Exploring the Lush Snohomish Valley at […]

03/25/2015 10:41 PM
Stone Brewing Company releases Chai-Spiced Imperial Russian Stout
While Stone Brewing Company always has a flair for doing things a little bit differently, every other year the brewers at the Escondido powerhouse seize the opportunity to take an even bigger step outside of the proverbial box. On the...



03/25/2015 09:44 PM
Using Old Yeast


John recently had a dilemma. He needed to rep itch some yeast into his braggot after a long a tiresome ferment. Worried that some fresh yeast was needed at bottling he looked to the fridge. All he had away an older package of white wine yeast. He rehydrated the yeast in some water and pitched […]

Read the original article Using Old Yeast and other Brew Dudes posts.


03/25/2015 09:00 PM
Try-It Thursday March 26, 2015.
In this week's BOTW/Try-It Thursday Pete Mitcham looks at a cracking pale ale that packs plenty into its 330mls. In fact, there's five of everything.

03/25/2015 08:00 PM
Molson Coors UK acquires Thomas Hardy's Burtonwood Brewery
Molson Coors has acquired Thomas Hardy's brewing and kegging facilities at the Burtonwood Brewery in the UK.

03/25/2015 08:00 PM
SanTan Brewing launches Mr. Pineapple Wheat Ale in redesigned Rexam can in US
SanTan Brewing Company's seasonal Mr. Pineapple Wheat Ale is back in redesigned Rexam 12 oz. cans.

03/25/2015 08:00 PM
Alchemist to construct brewery in Vermont, US
Alchemist Brewery has received a land use permit to construct a new brewery at Stowe, Vermont, the US.

03/25/2015 06:21 PM
Why Sour Beers' Growth Can't be Stopped


Sour beers have become one of the latest discoveries in the craft beer industry. Although popular in Europe for decades, sour beers are only now becoming popular in America – and growing at a fast pace. How Sour Beers Are Different Sour beers have historically been produced primarily in two ways: specialized or wild yeast/bacteria […]

The post Why Sour Beers' Growth Can't be Stopped appeared first on CrushBrew.



03/25/2015 06:21 PM
Druid City Brewing bottling Downtown North Porter for limited release
Beginning this week, Druid City Brewing Company (Tuscaloosa, Alabama) will release bottles of its Downtown North Porter as the brewery's first packaged offering to hit shelves.Druid City Brewing is dipping its toes into the world of...



03/25/2015 06:19 PM
Prairie BOMB and 65 more beers now online at Best Damn Beer Shop
Sponsored [Paid] Post: Best Damn Beer Shop launched an online craft beer shop offering delivery back before the holidays. The selection continues to get better everyday and the shop is finally back on BeerPulse. Check out the list below of […]

03/25/2015 06:19 PM
A Small Winery that's Big on Creativity: James River Cellars


Okay, it's not really on the James River. In fact, it's technically not even in Richmond. James River Cellars is located just north of Richmond city in Glen Allen, Virginia, right off of a major highway and directly next to a driving range. Admittedly, it's an odd location for a winery, and their vineyards are […]

The post A Small Winery that's Big on Creativity: James River Cellars appeared first on CrushBrew.



03/25/2015 06:13 PM
How Breadmaking Became an Art


Bread making is going back to its roots, thanks to artisan bakers such as Kathy Hester, who owns the New Mexico-based BakeHouse with her husband, Tom. Hester specializes in traditional European Sourdough and naturally leavened breads. Using natural yeast strains, from start to finish it can take between 24 to 30 hours to produce a […]

The post How Breadmaking Became an Art appeared first on CrushBrew.



03/25/2015 06:09 PM
Walking Man Brewery – Homo Erectus


The Columbia River Gorge is a natural playground of unmatched beauty, offering an array of year round recreation options. Wander into any brewery in downtown Hood River, Oregon, luminaries such as Full Sail and Double Mountain, and you'll find a selection of anglers, hikers and wind surfers. Regardless of how this area may raise its […]

The post Walking Man Brewery – Homo Erectus appeared first on CrushBrew.



03/25/2015 04:34 PM
CBIA presents The Art of Selling Craft
The Craft Beer Industry Association is presenting a one day symposium, The Art of Selling Craft...

03/25/2015 04:14 PM
Black Cloister Brewing – First Look


by

The post Black Cloister Brewing – First Look appeared first on The Brew Review Crew.



03/25/2015 03:54 PM
Beer Release: IPA in Cans and a Blonde Seasonal, Diamond Knot Brewing


Story by Kendall Jones, via Washington Beer Blog.

Story by Kendall Jones, via Washington Beer Blog. Diamond Knot Craft Brewing Plans Releases of its Flagship IPA in Cans and Blonde Seasonal in April MUKILTEO, WA – Like a well traveled ship, Diamond Knot Craft Brewing has been a company on a steadied course for more than 20 years. So it's only fitting that...

03/25/2015 03:00 PM
Brewery News: WA: Kevin Pierce, Pat Ringe, & Nick Kannarr collaborate on "Broken Mirror" an Imperial Chocolate Milk Stout



03/25/2015 02:52 PM
It ALL happens this weekend: everything at the same time


Story by Kendall Jones, via Washington Beer Blog.

Story by Kendall Jones, via Washington Beer Blog. Every now and again a weekend comes a long that is just too packed with fun to be real. It sometimes seems that everything happens at the same time. For example, consider this Saturday, April 28th (and this weekend, for that matter). Of course the biggest event...

03/25/2015 02:33 PM
Walnut Studiolo Makes Whiskey Case to Your Taste
You are a discerning person of taste and your drink reflects that. Shouldn't your drink's carrying case do so as well? Now you can have ...

03/25/2015 02:10 PM
The Royal William, Stowmarket, Suffolk
The best pub in town, according to the local CAMRA. Hidden away on a back street (but not far from the mock Elizabethan railway station). Ten real ales - all East Anglian - served directly from the casks in a room out back. Bitter, mild, porter, stout, golden ale all represented. Beer nice and cool and in great condition (not normally the case in pubs that serve direct from stillage). £3.10 a

03/25/2015 12:36 PM
Belgian Beer Month at the Beveridge Place Pub


Story by Kendall Jones, via Washington Beer Blog.

Story by Kendall Jones, via Washington Beer Blog. This April, the Beveridge Place Pub is changing things up a little bit. I know some of you will miss IPApril, but time marches on. Instead of celebrating April by serving up a rotating selection of IPAs, this year the Beveridge Place Pub focuses its attention on...

03/25/2015 11:33 AM
The 10 Most Frequently Purchased Sauvignon Blanc In The USA
We've partnered up with the folks over at Vivino to uncover what America is drinking! Over the past 6 months we've tracked, recorded, and analyzed the most ...

03/25/2015 11:20 AM
When the circus and shuckers come to town
Call it A Snapshot of Middle America or Things That Happen in the Shadow of the Eagle. Friday and Saturday at Schlafly's Tap Room in St. Louis: The Stout and Oyster Festival. Saturday at 4 Hands Brewing (2 miles away, an easy walk, and you can even swing by Busch Stadium): Lupulin Carnival. Schlafly (officially […]

03/25/2015 11:04 AM
Flying Saucer Celebrates 2nd Anniversary This Sunday
[ March 29, 2015; 1:00 pm to 5:00 pm. ] To celebrate their second anniversary in St. Louis, Flying Saucer is pulling out all of the stops. Not only will they have birthday cake and live music from 1-4PM, they'll also be putting on some crazy delicious beers. Beginning at 1PM, every hour on the hour Flying Saucer will be randomly tapping the following beers: Tilquin Gueuze Left [...]

03/25/2015 10:07 AM
Peanut Butter Chocolate Stout by Hideout Brewery – Beer Review
Featured Contributor:  Bill Lowe  @BillsBeerReport While checking my Untapped news feed I saw a very interesting beer check-in from a local radio personality, Spike from the channel 95.5 Mojo in the Morning Show. The check in was for a Peanut Butter Chocolate Stout by Hideout Brewery. A Peanut Butter Stout is something I had never tried before, and I had never heard of Hideout Brewery. Spike had given it a good review so it was worth trying to find. I figured he had to have tried…

03/25/2015 08:00 AM
Anchor Brewing Anchor IPA Release at Saraveza
Anchor Brewing will be at Saraveza tonight, Wednesday, March 25th, from 6:00 to 9:00pm to launch its new IPA in 12oz cans. Anchor IPA is made with 2-row barley malt and fresh whole-cone hops, its bright amber color, distinctively complex aroma, spiky bitterness, malty depth, and clean finish unite to create a uniquely flavorful, memorable, and timeless craft IPA, 6.5% ABV

03/25/2015 07:59 AM
Boon Oude Geuze Mariage Parfait


The post, Boon Oude Geuze Mariage Parfait, first appeared on The Barley Blog.

The vintage date on this bottle of Boon Oude Geuze Mariage Parfait reads 2011. I certainly haven't owned it that long—in fact, I think I just purchased it down in Culpeper, VA this past January. This beer usually benefits from a little additional age in the bottle so I wasn't too worried upon noticing the […]

The post, Boon Oude Geuze Mariage Parfait, first appeared on The Barley Blog.



03/25/2015 07:00 AM
Brewery News: WA: Seattle: Fremont Brewing invited to SAVOR in Washington, D.C.



03/25/2015 05:56 AM
Sun Trap

Near the end of last year's wonderfully elongated summer, we managed to make like we were on holiday and sit outside the Yacht Inn in Penzance drinking lager on a still, warm evening in late September. The memory of that perfect moment got us through a gloomy winter until, last Sunday, we welcomed Spring by returning … Continue reading Sun Trap →

Sun Trap from Boak & Bailey's Beer Blog - Over-thinking beer, pubs and the meaning of craft since 2007



03/25/2015 04:09 AM
What else you got?

Several established Irish breweries brought beers I'd never had before to the 2015 Alltech festival at the Convention Centre. Galway Hooker, for instance, has just launched a new bottled IPA called 60 Knots. It's a serious dark gold colour and is all about the classic grapefruit aromas. As my first beer on the second day of proceedings it seemed sharply acidic to begin, and a little brassy. But there are mellower elements in the flavour too: a touch of that signature Hooker biscuit and a more fun gunpowder spicing. You know you're getting a full-on 6.5% ABV and 60 IBUs here. This is one for the Hooker Pale Ale fans who've spent the last nine years craving something bigger.


Hilden is also at the ABV-raising game. Their new one is a double IPA called Buck's Head and is dark gold once again. While the hops definitely make their presence felt -- bitter and waxy -- the malt is a major contributor to the overall flavour. You get a warming cake-and-caramel weightiness with this one. It's perhaps a little old-fashioned compared to the zingier sort of US-style DIPA, but it works perfectly well as a beer in its own right.

If it was zing you were after, Kinnegar was the bar to go to. The Donegal brewery has jumped on the white IPA (ish) bandwagon with one called White Rabbit, hopped entirely with Vic Secret and while allegedly brewed with the customary wheat, there's very little sign of it or any other malt in here. Bask instead in the glory of grapefruit and the roar of the resins. The rabbit beer from the rabbit (ish) brewery is unapologetically hoppy.


IPA fail of the weekend was a non-exhibit, but a bottle of Farmageddon Wet Hop IPA smuggled into the press room by Nigel. I can only assume a saboteur filled two thirds of this with TCP as it reeked and tasted of raw disinfectant and absolutely nothing else.

From ale to lager, briefly, and Remix India Pale Lager from the increasingly hyperactivie Trouble Brewing. It's 5% IPA and very dank, tasting akin to the air just outside the front door of Amsterdam Centraal. There's a fun peppery piquancy and a quick, clean exit from the palate like a proper lager ought to have. Big and complex while also being simple and quaffable. A taster really didn't do this justice.


Two more new Irish saisons made an appearace. Carlow's latest seasonal Spring Saison is the plainer of the two, No fruit, no esters, just very dry -- stale, even -- dusty burlap and grain sweepings. Wicklow Wolf, meanwhile, had the shortest-pitched seasonal I've ever encountered: Solar Eclipse was topical for about five minutes last Friday morning. It's a lovely dark copper colour and rather strong at 6.5% ABV. While it leans towards the fruit-forward type of saison -- green banana and lychee coming through in a big way for me -- it's all very deftly balanced with peppercorn and similar dry spices. There's great refreshment power here despite the strength.


I have to fit a couple of token stouts into these Irish posts, and Jack Cody's fits the bill first with their Paddy's Day seasonal Hail Glorious Saint Patrick. It's 5.4% ABV and absolutely bang-on for a slightly-bigger-than-usual Irish stout: chocolate looms large in the aroma and the flavour profile floats nicely between sweet dark malts and drier roasted elements. They've cheekily badged it as an imperial stout and I can kind-of see the basis for the claim -- it's pretty full-flavoured after all -- but it lacks the warmth to really pull off the illusion.

I finally got to catch up with the two 12th Abbey beers I hadn't tried, and to hear about the highly ambitious brewery development plans under way. In the meantime, Raven Stout is a very simple and straightforward Irish dry stout, throwing a bit of caramel into the mix as it warms, though also featuring a strange aspirin acidity. 12th Abbey Pale Ale also has this. Jaffa orange is the sum total of the hop fruit flavour, but it's more sharp than anything else. Like the Amber ale, all of these recipes could do with tweaking to smooth out their rougher edges.


Our last port of call before we head abroad is Station Works, up there by Newry railway station. They had a new pale ale on the go called The Foxes Rock. It doesn't really work, being all buttery diacetyl and nasty chalky mineral dryness. One of those beers that leaves you boggling at what the brewer could possibly have intended. Station Works also has grand plans to revitalise cask beer in Ireland and has been busily cloning the beers from its sister operation Cumberland Breweries. Station Works No. 1 was the first fruits of this, a 4.7% ABV cask brown ale. While there's more butter here, it works far better in this sort of beer. The overall effect is of milky coffee or chocolate ice cream. I'd love to say it hits the mild style spots but it's just too heavy and not refreshing enough for that. Still a decent beer: a regular sweet brown ale on cask could well be a winner.

That's the UK and Ireland covered. Where to next?

03/25/2015 03:05 AM
Let's Brew Wednesday - 1925 Barclay Perkins Dark Lager


We're back in the early days of Barclay Perkins Lager-brewing adventure. Only a few years after their shiny new Lager brewery had only been commissioned.

I had this odd thought the other day. What if the success of their Lager brewing had been the cause of the brewery's downfall. It struck me that maybe Courage had really wanted to get their hands on Barclay Perkins' Lager brewery? It makes sense, because that's what Courage didn't have. Just a thought. Not sure if it's true or not.

Initially, Barclay Perkins only brewed two Lagers, Export and Dark. The former was a pale Lager in the Export style. The latter a British take on a Münchener. Later a weaker draught Lager called Draught was introduced. Exciting stuff, eh?

I'm intrigued by the differences in the grist of Export and Dark. Our beer today is all-malt, while Export had around 25% corn grits. Making it look more like an American than a Continental beer. Not that Dark has a grist like a Bavarian beer. Yes, it's all malt, but I don't think they would have used black and crystal malt in Munich.

The hopping definitely isn't along German. Pretty sure they would never have used American hops. Or Goldings, for that matter. Though 50% of the total is Saaz.

All in all, a bit of an odd mix of British and Continental ingredients. But still way more authentic than modern industrial British attempts at Lager.






That's me done, so it's over to me . . . . . .






1925 Barclay Perkins Dark Lager
pilsner malt 2 row
10.75 lb
81.13%
crystal malt 60l
2.25 lb
16.98%
black malt
0.25 lb
1.89%
Cluster 90 min
0.75 oz


Saaz 60 min
1.50 oz


Goldings 30 min
0.75 oz


OG
1058


FG
1020


ABV
5.03


Apparent attenuation
65.52%


IBU
42


SRM
19


Mash at
156º F


Sparge at
170º F


Boil time
90 minutes


pitching temp
48.5º F


Yeast
Wyeast 2042 Danish lager



For those wishing to go the full decoction hog, here are the details of the mash:


Let me know if you're enjoying these Lager recipes.



03/24/2015 08:00 PM
US craft beer exports increase 35.7%
The export volume of craft beer increased by 35.7% in 2014, representing 383,422 barrels and an estimated $99.7m, according to the Brewers Association, a trade group for small and independent craft brewers.

03/24/2015 05:03 PM
Worldwide thirst for American craft beer grows
The Brewers Association reports that exports of craft beer increased almost 36% in 2014 as brewers shipped 383,422 31-gallon barrels valued at an estimated $99.7 million. In 2014, the fastest growing markets were Brazil, South Korea, Thailand and the United Kingdom. The strongest growth was found in Brazil, which was up 63.9%; Asia-Pacific region (excluding […]

03/24/2015 04:56 PM
Cocktails With Culinary Accents: The Best Culinary Blends for Drinks


The art of mixology is founded upon fresh thinking. Over the years, the experimentation and creativity of bartenders has resulted in the elaboration of cutting-edge, bold drinks with distinct flavors. Borrowing spices, herbs, vegetables and other ingredients traditionally found in our kitchens, mixologists are contributing to the evolution of drinks today. Here is how to […]

The post Cocktails With Culinary Accents: The Best Culinary Blends for Drinks appeared first on CrushBrew.



03/24/2015 03:55 PM
Esquire Network brings back 'Booziest Night on Television'
It is no joke that the Esquire Network has brought some truly outstanding television programs to cable over the past few years. Esquire, a lifestyle and entertainment network, which debuted in September 2013, features programming that speaks to classic and contemporary passions and interests, from fashion and style to food and drink, travel, family and […]


03/24/2015 01:55 PM
Contest: Two Tickets to the 2015 4 Hands Lupulin Carnival
If you love beer and can stand to be around clowns (and I don't mean the clowns that normally attend beer festivals) then maybe you'd love to win some tickets to the 4 Hands Brewing Lupulin Carnival. Thanks to the fine folks at 4 Hands, I have two tickets to give away for this event. We're [...]

03/24/2015 01:55 PM
Cider Summit SF expands to The Presidio for second annual event
SBS Imports and Seattle Beer Collective are pleased to announce the expansion of their successful Cider Summit festival to The Presidio in San Francisco, Calif. Continue reading

→



03/24/2015 01:44 PM
Hi-Wire Brewing reveals Biltmore Village as location for future Asheville facility
Hi-Wire Brewing will open a 26,000 square foot production facility in Biltmore Village, Asheville, North Carolina, in July 2015. Continue reading

→



03/24/2015 01:17 PM
Beer Release: Farmlandia, Iron Horse Brewery


Story by Kendall Jones, via Washington Beer Blog.

Story by Kendall Jones, via Washington Beer Blog. Just got word of a new, seasonal beer release from Iron Horse Brewery. Below, details about the beer as well as the release party on April 3rd. Iron Horse Brewery Announces the Release of Farmlandia, Available in 22oz Bottles and on Draught. A brand new Farmhouse Ale...

03/24/2015 11:33 AM
American craft beer exports near $100 million
Supported by the BA's Export Development Program (EDP), craft beer export volume increased by 35.7 percent in 2014, representing an estimated $99.7 million. Continue reading

→



03/24/2015 11:16 AM
Working with a living beer community
The March/April edition of DRAFT magazine has a lovely little story about Tiah Edmunson-Morton and the Oregon Hops & Brewing Archives. (Full disclosure: I wrote it.) I've pointed to her Tumblr blog on several occasions, first because I thought you might be interested, and second, perhaps selfishly, because we need to encourage this sort of […]

03/24/2015 11:02 AM
Bare Arms Brewing To Open in Waco
Bare Arms Brewing founder Keith Collier, announced that he has received his TABC permit to open his brewery/brew pub at 2515 LaSalle Avenue in Waco.

Bare Arms Brewing will offer an American lager, an India pale ale, a chocolate stout, and a tart Berliner Weisse-style beer flavored with cranberries and apples.

The brewery will have a tasting room, and will self-distribute to local retailers, including The Dancing Bear.


03/24/2015 10:03 AM
The Top 5 Belgian Style IPAs
Featured Contributor:  Don Manfredi  @profmanfredi Belgian Style IPA's – An Underappreciated Style? It took me a few years to develop a taste for Belgian beers. The delay can be attributed to some inaccurate information provided to me when I was a beer "noob". It all came down to a bad experience with a sour (full disclosure, I am still not a fan of sours) that was identified as the typical style of Belgian beer by a confident but under informed server. For a few years I…

03/24/2015 09:30 AM
Firewitch – New from Cheddar Ales


Cheddar Ales launches new premium craft range with spicy farmhouse Saison. Cheddar Ales has launched a spicy farmhouse Saison called Firewitch as part of its new premium craft range. The Cheddar Ales premium craft range allows our creative brewers to make one off, seasonal or more experimental brew styles. The Saison is brewed using Pilsner, [&hellip

The post Firewitch – New from Cheddar Ales appeared first on Real Ale Review.