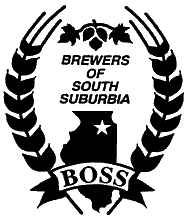 We are dedicated to the art of crafting and quaffing fine beers through
the sharing of ideas and experiences, the advocacy of brewing as a hobby and the responsible consumption of beverages containing alcohol
BREW NEWS

12/18/2013 07:55 PM
April Beer Club Selection
Our Beer Club selection for April has now been sent out to all online customers. For those living in Sydney you can still pick these up from our store. The April Beer Club selection includes: Samuel Adams, Black Lager Bridge Road Brewers, Australian Ale William Bull, William's Pale Ale Morland Brewing, Old Speckled Hen


12/18/2013 07:55 PM
Store update 19th May
So Sydney is on a roll with its awesome beer drinking weather this week and this weekend looks good to go. Growlers Currently we have Young Henry's Hop Ale. This beer harks back to classic English style IPAs. Hefty malt backing meets every type of hop in our cool-room, added to all stages of the process. The all Australian hop flavour is not aggressive in its bitterness, but is evident in flavour and aroma and slowly asserts itself with a lengthy, lingering and thoroughly enjoyable palette. $28 for a Growler fill Once this is gone we'll be moving onto Dr's Orders Brewing Plasma. Plasma, a White IPA is yet another emerging trend that we're happy to embrace and present a Doctor's Orders Brewing twist on. Judicious hop use dominates Plasma's aroma, backed up with a balanced mouthfeel defying its alcoholic payload before delivering an extremely long lingering bitterness. A deceivingly addictive prescription. The grist for Plasma is practically identical to our Zephyr (Double White Ale) which explains the appearance. However the lack of botanicals, a different yeast strain and excessive hop use deliver an ale that is Zephyr's polar opposite. In other news Rich is in the shop today, Geoff is onto his 2nd table for the tasting room, while Will is in training for a 9km soft sand running event. Store hours 11am-3pm today, 8:30am-6pm Mon-Fri. 1300 808 254 Cheers!


12/18/2013 07:55 PM
A thought for the brewers and people of Christchurch
When I was a young lad of 18 years of age I packed my bags and travelled from the North Island of New Zealand to the city of Christchurch in the South to begin my university education. The move to Christchurch was a no brainer for me – I had lots of family who lived in the "Garden City" and I had been there many times before, always leaving with fond memories. Christchurch is a very special city with significant character – it is the New Zealand city that most closely resembles Melbourne with old stone buildings, a tram line and a beautiful river, the Avon. The city also has a number of other great gems including the Port Hills for excellent scenery and mountain biking, as well as the port suburb of Lyttleton, reached after travelling through one of New Zealand's longest tunnels. If there is one word I would give to Christchurch it would be 'beautiful'.....


12/18/2013 07:55 PM
Beer store update 5th May
So Sydney has had cracker beer drinking weather this week and it's set to continue this weekend – sweet! Growlers Currently we have Moa Breakfast beer. A cracker of a lager with rich cherries, very easy drinking. Check out the review for it below: "The aroma is stunning with hints of dry wheat and cherry's. The carbonation is lively, which works for a crisp summer beer. The taste has a serious hit of wheat and yeast, washing through with all those bubbles and a touch of cherry." Joel Macfarlane – brewnation.co.nz $28 for a Growler fill Once this is gone we'll be moving onto Mikkeller Citra Single Hop IPA probably early in the week Latest beers Murray's No 6 2011 Anniversary Ale – the last available anywhere (limit 1 per person) Sierra Nevada Bigfoot Ale Barley wine Rich is in the shop today, Geoff is onto his 2nd table for the tasting room, while Will is in training for a 9km soft sand running event. Store hours 11am-3pm today, 8:30am-6pm Mon-Fri. 1300 808 254 Cheers!


12/18/2013 07:55 PM
Carlton Draught hits slow mo
Australia's alcohol advertising regulations are strict, as a result advertisers continually look for new ways to promote the brand – albeit without specifically promoting the product! Check out Cartlon Draught's latest ad – the slow mo…and a few other old classics.....


12/18/2013 07:36 PM
Baby Jesus and the Beer Pole?
They left behind a Festivus pole made of empty beer cans. The presence of beer cans sparked outrage from those in the religious community, but very little attention was given in the media. "Festivus" is a joke from an old Seinfeld show; it's a secular .... Mayo: Is a beer can pole kosher for Festivus?Sun-Sentinel (blog) all 18 news articles »

12/18/2013 07:30 PM
Silver City announces the release of a new IPA
Silver City Brewing (blog sponsor) announced today the impending release of two beers: West Sound IPA and Silver City Imperial Stout. The first of the two is a new IPA intended to present a different approach to IPA. See the press release for more information. The second beer is one of Silver City's most-decorated brews....

12/18/2013 07:08 PM
Beer notes: Frosted Frog hops to fourth title in four years
Hoppin' Frog Frosted Frog Christmas Ale won the recent blind Christmas beer tasting at Vintage Estate Wine & Beer in Boardman for the fourth consecutive year. Fat Head's Holly Jolly and Southern Tier 2Xmas finished second and third, respectively.

12/18/2013 06:50 PM
Conference Diversion: The Black Squirrel
I spent the past week ensconced in a Washington, DC hotel for a conference, with little time to get out and about. I was however, within walking distance of two "infamous" DC beer bars, and I did manage to squeeze in trip to both. The first of the stops was The Black Squirrel in the Adams Morgan neighborhood. According to their website, they have three distinct pubs within. I peeked into the basement window and spied a long bar, that was unoccupied at the time. Climbing the stars, I entered another pub area with a few folks sitting at the bar. I was greeting promptly by the barkeep Rhyd, who let me know that "Snakes on a Plane" was on the TV. "Well, that's different," I thought. It turned out to be quite entertaining and the subject of much fun conversation and joking.

I started off with Carrack Imperial Red Ale from Mission Brewery. The beer was full of juicy, resinous pine and earthy hops. Roasted caramel and a sticky sweetness was matched with a notable alcohol presence. It was a bold beer that tempted me to have a second glass, which I resisted in order to try a variety of beers.

The Carrack was followed by another West Coast beer, The Immortal IPA from Elysian Brewing Company. This IPA had a rich citrus aroma. The flavor was a mix of pine and citrusy hops, with a bit of honey-sweet malt to round it out. Immortal IPA is a big smack on the tastebuds, and was a worthy foil to my very spicy Jalapeño Burger. The tasty burger was topped with guacamole, roasted jalapeños, and goat cheese. It was delightfully messy, and left behind a burn that could only be matched by an equally bold beer.

Dinner finished, my West Coast beer exploration continued when Rhyd treated me to a taste of Big Bear Black Stout from Bear Republic Brewing. The aroma of this Imperial Stout was strong with molasses, dark roasted malt, and more than a little alcohol. I would have sworn this was a barrel-aged beer, but there's no mention of that on the Bear Republic website. Nonetheless, the flavor was reminiscent of bourbon barrel aging, with dark chocolate, molasses, roasted coffee. The mouthfeel was thick, with low carbonation. After finishing the taster, I was contemplating ordering a pint. Alas, it was getting late, and I did have a late-night walk through the city ahead of me. I made a note to look for this one again.

I was about to ask for my check when Rhyd suggested I try Jai Alai IPA. He certainly had picked up on my preference for "big" beers. I gave in and ordered just one more beer. Jai Alai was more on the citrus and fruit side of the spectrum than the evening's previous beers. Bitter grapefruit and orange citrus notes, along with the "green" feel of a fresh hopped beer. By this point in my evening I was feeling full and satiated from good food and beer, still I was happy to enjoy another tasty beer.

Four excellent beers, and a spicy, sweat-inducing burger made for an enjoyable evening. Although I don't get into DC very often (nor have much desire to do so) I look forward to the opportunity to return to The Black Squirrel and visit the basement bar, which I understand, has an even more extensive beer list.

And then the evening almost took a turn for the worse...

Halfway into my walk back to the hotel a voice in my head said, "Hey dummy, you left your credit card at the bar." (Yes, my guardian angel uses such terms of endearment frequently.) Within a few minutes of that thought, I noticed I had both voicemail and a text messages from Rhyd about my forgotten property. Kudos to Rhyd! I was reminded of a time a few years ago when I had left my card at a Falls Church pub, with a different outcome. I was never contacted, and had to spend a lot of time on hold when I called them to find out if it was there. I ended up canceling the card, since I couldn't get back to Northern Virginia to retrieve it in a timely manner. I was glad I didn't have to go through that exercise again.



My credit card retrieved, the walk back to the hotel was uneventful. On the bright side, maybe the extra walking burned off a few calories from all the beers.


12/18/2013 06:41 PM
Odin Brewing releases '12 Bourbon-Barrel Aged Thor's Equinox
Now that I've secured mine, it's safe to tell you to get yours. Below is a press release from Odin Brewing regarding the release of 2012 Barrel-Aged Thor's Equinox. Odin Brewing Releases 2012 Bourbon Barrel Aged Equinox (Seattle, WA –Dec 18, 2013) Odin Brewing Company is thrilled to release its 2012 Bourbon Barrel Aged Equinox,...

12/18/2013 06:34 PM
Beer Man: Weyerbacher, Goose Island provide holiday cheer
For those who want a bit more bite in their beer, Goose Island's Sixth Day provided intense coffee bitterness in its winter ale. It also had excellent chocolate flavor, plus more caramel than Weyerbacher's. These flavors and any sweetness were quickly ....

12/18/2013 06:22 PM
Colorado Beer News 121813

Today is Flake Appreciation Day, and by flake we don't mean people, we mean snow. And out here in Colorado much of our economy is driven by snowflakes. With them, we'd have no ski resorts and we'd have no drinking water. And without water, we wouldn't have any craft breweries here in the state. So we have a lot to be thankful for with the snowflake. Each flake is unique and under a microscope they appear to be a work of art. Appreciate the snowflakes today, they are what help to make Colorado beautiful this time of year. Here's what's happening around the Colorado beerosphere today Wednesday, December 18th, 2013. If you aren't reading this article on FermentedlyChallenged.com, you don't know what you're missing.

[CO Beer Festivals] -- [Beer Dinners] -- [CO Beer Releases]

Holiday Tip: Just wear your ugly sweater to all the breweries you visit this week and you might just get discounts on your beer. If not, you can always say you are filled with holiday spirit!



Metro Denver



Colorado Cider Company (Denver) - Turning the apple harvest into something wonderful this time of year. And with the addition of some cherries, hard cider can take on a whole new direction. Yesterday, Colorado Cider Company announced the arrival of their Cherry Glider Cider. They have it available now in their taproom in Denver. Bottles will soon be on store shelves just in time for the holidays.

Zephyr Brewing Co (Denver) - Funding is still underway on CrowdBrewed.com for this upcoming brewery in Denver. So far, their funding efforts have collected $2,100 towards their $15,000 goal. If you'd like to help Zephyr raise funds, head tot their CrowdBrewed page and watch their video and see what they are all about. The brewery has just received their building permits and construction can now begin on their facility at 2601 Walnut Street in Denver, CO.


Hops & Pie (Denver) - Coming up this Saturday, December 21st starting at 12 o'clock noon is a special Denver's Littlest Big Christmas Beer Fest at Hops & Pie. This session will feature more than 15 different Christmas or Holiday beers. Flights and individual pours will be available. Some of these beers are hard to find and you won't want to miss them. Click the poster to see all of the different beers that will be available. This fest lasts all day long. Located at: 3920 Tennyson Street in Denver, CO.

Rockyard Brewing (Castle Rock) - Coming up for this Friday, December 20th at 4pm is another Jellyman's Deviation beer - this time they're tapping "Galaxy", a Single Hop Pale Ale (5.8% ABV) using, you guessed it, Galaxy hops. The taste is described as "A full hoppy foreground with slight biscuit maltiness and a pleasant lingering bitterness". Be sure to pair this with a specially prepared appetizer from Chef Jeff.

Our Mutual Friend Malt & Brew (Denver) - Today's special beer featured with the Randal is a Winter Warmer infused with Ginger, Cinnamon, and Cloves. They've also got Pride of Philly Cheesesteaks on site tonight to feed your face as well.

Strange Brewing Co (Denver) - It's One Barrel Wednesday! Today they are tapping a collaboration test brew called Beermuda Black Saison. This was a joint effort between Strange, Black Sky, Breckenridge Brewery, Wit's End, Renegade and TRVE Brewing. It was brewed with midnight wheat and molasses to create a non-traditional black saison. It was finished off with oak spirals soaked in rum. It weighs in at 5.7% ABV and 25 IBUs. They only have 1 keg and Black Sky Brewing has the other.

Black Shirt Brewing Co (Denver) - There's a new beer on tap this week. Stop in for a glass of 2013 India Red Porter | Track #1. It was brewed in the style of a Cascadian Dark Ale or Black IPA. It weighs in at 7.70% ABV and a big 80 IBU and 24 SRM. The taste of this beer is described as: "Pungent and resinous pine and bright citrus aroma, with a rich, roasty, and dark chocolate mouthfeel, finishing with a dry, and aggressive bitterness. The complexity of this beer is truly experienced as you drink a full glass of it. The enormous hop bite of the beer tends to fade back as your palate adjusts to it, and the softer and more subtle caramel and milk chocolate undertones in the body come forward."

Grist Brewing Co (Highlands Ranch) - Don't forget! Today at 4pm their Russian Imperial Stout will be tapped. #atlast

Elk Mountain Brewing (Parker) - There's a special holiday treat today in the form of a firkin tapping. Stop in for a taste of their Holiday Spice Imperial Stout. Then stick around for some food from Grahams Texapino.



Boulder County



Crystal Springs Brewing Co (Louisville) - Fans of their Bourbon Barrel Aged Black Saddle Stout take note. They now have bottles of batch #1 and #2 available in 22oz bomber bottles in their tap room. Bottles sell for $15 each and has a limit of 2 each per customer. They will be open today starting at 4:00pm.

Twelve Degree Brewing (Louisville) - Never take that ugly sweater off this season, you never know who'll throw an Ugly Sweater Night event - like 12 Degree is this Friday, December 20th. The ugliest sweater wins a $20 Twelve Degree gift card. Located at 820 Main Street in downtown Louisville, CO.



Northern Colorado



Crow Hop Brewing (Loveland) - Crow Hop is hosting a "Bad Sweater Party" this Friday December 20th. If you wear a bad sweater you'll get $1 off pints and have your photo taken for their annual collage of sweater shame. Then on Saturday, they will release their Twelve Twenty-Five Spiced Stout. A big 12.5% ABV chocolatey stout infused with holiday spices, honey orange peel and molasses.

Odell Brewing Co (Ft. Collins) - On Thursday afternoon, December 19th, author Emily Hutto of "Colorado's Top Brewers" will be in the taproom signing copies of her new book. While you're there, try one of their many brews and pilot brews on tap including: Celastrina, Baltic Porter, Myrcenary, Mountain Standard, Cherry Oh!, Oh My Gourd, Nitro 5 Barrel, Exp #1, Exp #2, Wellspring, Friek, and Nitro Cutthroat Porter. If you haven't seen their recently remodeled facility then you really need to see it!

City Star Brewing (Berthoud) - What's coming up for Christmas week? Monday they'll be releasing Widow Maker, our 11.25% Imperial Oatmeal Stout. Christmas Eve they'll be open regular hours until 9pm (no taproom potluck but will have some complimentary sweets for you!). Taproom will be closed Christmas Day. Boxing Day (the day after Christmas) they are featuring a special music duo in the taproom at 6pm: Blake and Groves, featuring KC Groves and Greg Blake of Jeff Scroggins & Colorado.

Big Beaver Brewing (Loveland) - Tonight is Big Beaver Mug/Mason Jar Night. If you have one already, bring it in and show it to Danielle and you'll get your first fill on the house.

Verboten Brewing (Loveland) - Stop in tonight for Happy Hour from 3pm to 6pm. Then tonight at 6pm stick around for "Name That Tune" with Frankin Taggart. Drink beer, name tunes, win prizes from 6pm to 8pm.



Southern Front Range



Bristol Brewing Co (Colorado Springs) - Hey what day is it? Guess What Day It Is? $1 off All Jug Fills Day! Oh ya, and it's humpday too.



Mountains and West



Backcountry Brewery (Frisco) - Breakfast Stout is back! A new batch was just tapped and is available for you in the taproom. Come have a pint by their warm fire.

Ska Brewing (Durango) - Heading to up Purgatory at Durango Mountain Resort tomorrow? They will have a special 5 gallon keg on tap of Ska's Buster Nutmeg Ale, a holiday edition of their Buster Nut Brown spiced with nutmeg, cloves, cinnamon and allspice. Get off the slopes early and get a pint or two before it's gone.
_____________________________________________________________________

Catch up on Colorado Beer News from earlier this week:
Monday | Tuesday

View Colorado Brewery Maps - Find a brewery near you!
[ Boulder-Longmont Map ] [ Denver Area Map ] [ Northern Colorado Map ]
[ Southeast Colorado Map ] [ Northwest Brewery Map ] [ Southwest Colorado Map ]

Like us on Facebook - There's even more Colorado beer happenings and discussions on the Fermentedly Challenged Facebook Page. Find recaps, special offers, and tips that you won't find on the blog.

Colorado Beer News is published on Fermentedly Challenged daily (Monday through Friday) with craft beer stories as they break from newsletters, emails and social media sites. This news is intended for audiences of legal drinking age (21+). If you'd like to subscribe to this daily by email, sign-up here. Please, always drink responsibly and use a designated driver.

This article came from FermentedlyChallenged.com - a Colorado beer blog. Don't miss another article. Subscribe to Fermentedly Challenged by RSS today.


12/18/2013 06:04 PM
Drinks Americas Original Craft Beer Label Adding to Overall Momentum of …
LOS ANGELES, CA — Drinks Americas (OTC: DKAM) is a leading U.S. broker for authentic Mexican Beer. Their leading brand Day of the Dead Craft Beer showcases the original art work of well known Southwest artist. The eye catching creative label design .... and more »

12/18/2013 05:44 PM
Modern Times Beer Christmas Fiesta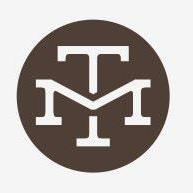 Is there a better way to spend Monday, December 23rd than partying with us at the brewery? There is not. It was a rhetorical quest…

The post Modern Times Beer Christmas Fiesta appeared first on thefullpint.com.



12/18/2013 05:34 PM
Ford Airport officially cheers new Bell's Brewery pub, healthier food options … – The Grand Rapids Press
An owner of the Kalamazoo-based brewer says there was a bit of anxiety in opening a new pub, which essentially takes part of Bell's from its hometown and into a new — perhaps unexpected — space, vice president Laura Bell said. Wednesday's grand .... Ford airport checks in vendorsGrand Rapids Business Journal (subscription) all 2 news articles »

12/18/2013 05:16 PM
Study: Underage Drinking Reaches Record Low
WASHINGTON, DC — A landmark research study found alcohol use by teens has dropped dramatically over the last two decades – particularly among the youngest teens. America's brewers and beer importers lauded the findings of the University of Michigan's Monitoring the Future study as the result of greater awareness, partnership and outreach by industry, educators and parents. The Monitoring the Future (MTF) study is an annual, government-funded survey of 8th, 10th, and 12th graders' drug and alcohol use. The MTF's newest report stated:  "Alcohol use and binge drinking are continuing their long term declines in [...]

12/18/2013 04:50 PM
Dick's Brewing Launches the 12 Man Pale Ale
Centralia, WA – December 18, 2013- Dick's Brewing has launched the 12 Man Pale Ale – "FOR THE FAN" in Draught and 6 pack, 12 oz cans. This new beer from Dick's Brewing will be distributed throughout the Great Artisan Beverage Distribution network along with all other Dick's Brewing products. The State of Washington market will be fulfilled first and, as production increases, it will gradually expand throughout the Pacific Northwest. Norm Johnson, the ex NFL kicker and one of the business partners of 12 Brands, LLC secured the trademark of the 12 Man Pale [...]

12/18/2013 04:17 PM
Last minute beer gift idea number 5 – Belgianfest tickets
I said there would be no more posts like this, but then it occurred to me that Belgianfest tickets have already gone on sale. The event takes place on Saturday, February 1st. There are two sessions, one in the afternoon and one in the evening. Tickets to either session would be a great gift for...

12/18/2013 04:14 PM
Joe McClain Resigns as President of Beer Institute
Joe McClain has stepped down as the president of the Beer Institute, Brewbound has learned. McClain — who took the position in August 2010 after Jeff Becker, the former president of the BI, passed away following a long battle with cancer – told members of the Washington D.C.-based lobbying group that the move was "right for his personal goals." "We had a meeting with our staff last week," said Chris Thorne, the vice president of communications for the BI. "He expressed his sentiments and said it was the right time for him to go and [...]

12/18/2013 04:10 PM
12/18/2013 Llywelyn's Pub Presenting a Brew You Never Knew
While it's fun to be on the hunt to try and find that special or fun beer, it can be pretty tiring. Well, you can stop running all around town and visit Llywelyn's Pub in Webster Groves and St. Charles (and also now in Wildwood!) to see something cool on tap. Llywelyn's is continuing their [...]

12/18/2013 03:48 PM
Southbound Brewing Co. Premiers Collaboration Beer with PERC Coffee
SAVANNAH, GA – Tamp & Tap – a celebration of local collaborations will be held Saturday, January 11, 2014 from 1-4 PM. The event will be at PERC's new facility located at 1802 East Broad Street. The event will feature collaborations from many local companies including the premier of Southbound Brewing Co.'s newest beer, Moonlight Drive.  The winter seasonal, Moonlight Drive, is an Imperial Coffee Stout brewed with over 150 pounds of PERC's freshly roasted coffee. Tickets include a souvenir glass with samples of this brew plus many more! Brewmaster, Smith Mathews will be onsite [...]

12/18/2013 03:45 PM
Guide To Selling More Craft Beer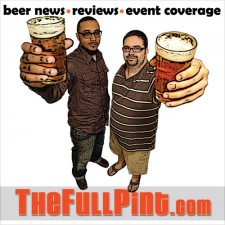 Craft Beer's popularity is at an all time high. We learn of a new brewery almost daily, and it hasn't seemed to slow down…

The post Guide To Selling More Craft Beer appeared first on thefullpint.com.



12/18/2013 03:24 PM
Two Of The 10 Best Commercials Of 2012
I came across this by accident this morning (and I assume 2013′s best haven't been decided yet). AdWeek writer Tim Nudd chose what he considered to be the 10 Best Commercials Of 2012. Of the ten he picked, two were beer commercials, numbers ten and five. Since I'm still feeling a...

[[Click through to the Bulletin for full content]]

12/18/2013 02:39 PM
Sioux Brew: New beers for Siouxland
A couple of new beers have recently landed in the Sioux City metro.

12/18/2013 02:33 PM
New Belgium Lands New Distribution in Alabama
New Belgium will distribute throughout Alabama beginning in January after signing agreements with four wholesalers in the state. The addition of Alabama will expand the brewery's footprint to 36 states. The northern, southwestern, south central and east central territories of the state will be handled by Supreme Beverage, Gulf Distributing, Allstate Beverage and Premium Beverage, respectively. "We interviewed a lot of great wholesalers in the area and we're very excited about where we've landed," said Jeff Sipes, New Belgium's Southeast Regional Sales Director. In November, the brewery announced its plans to double its wood beer [...]

12/18/2013 02:02 PM
GLENMORANGIE 1963
There are few things in life that truly get better with age. Single Malt Scotch Whisky is one of them, so when you stumble upon a forgotten stash of Glenmorangie 1963, it's a bit like discovering liquid gold.  Fifty bottles of the historic whisky, first distilled in 1963 and bottled in 1987, were uncovered in Channeling The Beeroness: Chocolate Stout Crinkle Cookies
If you're ready to make these for yourself, head to Jackie's site for the recipe. But if you're an insecure baker like me (is that what it's supposed to look like?), here are some tips to let you know you're doing things right...


12/18/2013 01:06 PM
Adirondack Brewery Debuts New Fall & Winter Cases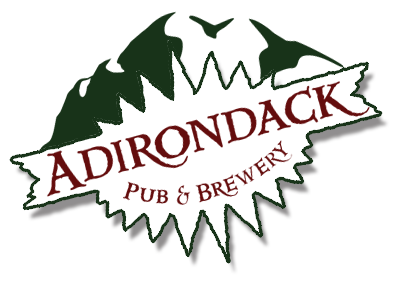 Lake George, NY – Adirondack Brewery, the award-winning micro-brewery based in Lake George, New York continues to honor th…

The post Adirondack Brewery Debuts New Fall & Winter Cases appeared first on thefullpint.com.



12/18/2013 12:55 PM
Hello, Washington. Allow me to introduce my friend Melvin
The brewery formerly known as Thai Me Up recently decided that it wanted to be called Melvin Brewing. The sudden name change is eerily reminiscent of Walter White Jr. deciding that he wanted to be called Flynn. Whatever you call it, the Washington Beer Posse paid the brewery a visit a few months ago in...

12/18/2013 12:41 PM
Varieties Of Beer Venn Diagram
Today's infographic is a Venn Diagram showing the basic divisions in beer styles, created by A Drinker's Guide to Beer. I might have preferred "hybrid styles" to "mixed," but it's an interesting way to show that some varieties are neither an ale or a lager,...

[[Click through to the Bulletin for full content]]

12/18/2013 12:23 PM
Night Shift Brewing 2014 Barrel Society 85% Sold Out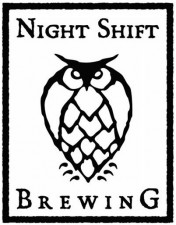 Everett, MA – It's been really exciting to watch our 2014 Night Shift Barrel Society memberships fill so quick…

The post Night Shift Brewing 2014 Barrel Society 85% Sold Out appeared first on thefullpint.com.



12/18/2013 11:16 AM
A cavalcade of IPA – local breweries present a series of events focused on Triple IPA
Details are still coming together. In fact, the project doesn't even have an official name yet. We know this much: An upcoming series of events (mid-February through mid-March) will celebrate the glory of Triple IPA. Ten Seattle-area breweries will create beers and present them all at five separate events. The goal is to convince local...

12/18/2013 10:56 AM
Always looking forward or relishing in the past?
An honest question.  when it comes to beers would you rather try something that you have never had,  or do you find yourself going back to a past favorite.  Now, in this case, I am not talking about constantly running

…


12/18/2013 09:36 AM
Maine Beer Company King Titus


Maine Beer Company already makes an excellent stout in the not-so-mean, Mean Old Tom. And now I can safely say that they also make a damn fine porter. In fact, it's one of the best I've had in a very long time. King Titus (apparently named after a silverback gorilla) is a 7.5% ABV robust […]

The post Maine Beer Company King Titus appeared first on The Barley Blog.



12/18/2013 09:33 AM
Twelve Beers of Christmas - Beer Seven

New Belgium - Frambozen

Flemish for raspberry, Frambozen has been brewed by New Belgium since 1993. Only fresh raspberries from the Pacific Northwest are used and because of that, the amount produced will vary based on the amount of raspberries that are available that year. Back in 2006, a very poor raspberry crop limited the amount they could produce and Texas was one of only a few select markets that received any that year.

If you're not a fan of raspberries, then this is definitely not the beer for you. The aroma and flavour is filled with the smell and taste of ripe, tart raspberries. Even the colour is a ruby-tinted light brown with a light pink head. However, there is still a good amount of malts that break through with a hint of nuttiness and a little bitter chocolate that helps to balance it out and remind you this is still a brown ale. It's a little sweet up front, but that gives way to a finish that is slightly dry and tart but not mouth puckering. Some of the toasted malts even come back in the lingering raspberry tartness. This is another beer that I've aged (sometimes accidentally as bottles get shoved to the back and forgotten) and it typically holds up well. The raspberry tartness becomes even more intense as other flavours start to drop away, but I would recommend drinking it fresh and often while it's still available.

Copyright © 2012 AllGoodBeer.com - All rights reserved


12/18/2013 09:30 AM
Beer Advent Calendar – Day 17: St. Nicholas Ale presented by Chad Lothian
@Chaddah #friarsbrewhouse To celebrate the Holiday Season, 2Beerguys.com and Seacoastbeveragelab.com have teamed up with beer bloggers around the country to host the third annual beer bloggers advent calendar. This is the season of sharing and we intend to share our love of beer with you.  31 Bloggers Blogging – click here for the running list […]

12/18/2013 09:00 AM
Sperm Like Alcohol But Not Cell Phones
released a study finding that men who drank wine in moderation regulary had stronger swimming sperm. (There's not mention of beer, but I would expect a similar result.) Other factors that turn your sperm into tiny Micheal Phelpses are increased leisure time, light coffee drinking and wearing boxer shorts.

However, don't use your smart phone to post your drink to Untappd. Regular use of a mobile for more than a decade will decrease the mobility of sperm.


12/18/2013 07:04 AM
Boulevard Fermenting Plans For a Fun New Street Festival


Current plans are to incorporate a variety of international and locally-made beer, food, music, art, cycling, sustainability, and distinctive handmade goods from local vendors, creating a one-of-a-kind celebration for the city.

"The time is right to showcase the many entrepreneurial and artistic talents our city has to offer," said Jeremy Ragonese, Boulevard's Director of Marketing. "Conversations about starting up a truly great regional craft beer and food festival have been happening for years, and with the help of like-minded leaders throughout the community, the concept is finally becoming reality."


12/18/2013 07:02 AM
Temperance Beer Company to Open Tap Room December 20

EVANSTON, IL – Temperance Beer Company, Evanston's first craft brewery, will debut its Tap Room on Friday, December 20, giving beer enthusiasts an opportunity to drink one of the brewery's unique offerings within feet of where it's brewed.
Located at 2000 Dempster St., the 2,000-square-foot Tap Room was designed by brewery founder and architect, Josh Gilbert, who is also an Evanston resident. The post-war building's warehouse history was preserved through retaining the existing masonry walls, while the tap room's bar exudes a modern, welcoming feel. Next spring, guests can take advantage of an urban beer garden on-site.
"The Tap Room has been part of the plan for Temperance since the earliest imaginings, and I'm thrilled that we are now able to welcome people into our brewery to share some great times together," said Gilbert.
Opening night, hungry guests can snack on menu items like jerky from nearby Gunslinger Jerky Co., bread made from the brewery's own spent grains from Evanston's Hewn, and hot offerings from Hummingbird Kitchen, a food truck based in Evanston. In addition, Chicago's Popcorn Asylum is working on a proprietary blend of gourmet popcorn for early 2014. Future collaborations with local food artisans are in the works. Guests can also order in food from nearby delivery establishments, and the brewery has plans to host food trucks seasonally.
What's On Tap
Under the direction of head "Brewster" Claudia Jendron, previously a brewer for Chicago's Goose Island Beer Co., teases out a bit of the unexpected—in ingredients, form and flavors. For opening night, here's what will be on draft at the Tap Room:
• Restless Years – rye pale ale (5.8% ABV)
• Gatecrasher – English IPA (6.6% ABV)
• National Anthem – wheat ale with blueberries (4.5% ABV)
• Smittytown – Extra Special Bitter (5.8% ABV)
• Smittytown Tart – Extra Special Bitter with Balaton cherries (6.5% APV)
• Root Down – Robust Porter (6.2% APV)
Down the road, the Tap Room will feature exclusive pourings that won't be available elsewhere. The Tap Room is open 7:30 – 11 p.m. opening night and 4 – 11 p.m. the next day. No tickets are required for entrance.
About Temperance Beer Company
Temperance Beer Company began in 2013 with a quest to bring beer to Evanston, Ill., later becoming the historically dry city's first craft brewery. The brainchild of an architect, founder Josh Gilbert, who met his match in a former marine biologist, head brewster Claudia Jendron, Temperance beers are memorable, eclectic and delicious. Visit Temperance at its Tap Room at 2000 Dempster St. or find it in fine establishments across Chicagoland. For more information, visit <a style="color: purple;" href="http://www.temperancebeer.com/" target="_blank">www.temperancebeer.com, <a style="color: purple;" href="https://www.facebook.com/TemperanceBeer" target="_blank">like us on Facebook or follow us on Twitter at @temperancebeer or Instagram at @temperancebeer.


12/18/2013 07:01 AM
Fordham and Dominion Brewing Free Tour Day and Movie Night

Dover, DE – Fordham & Dominion Brewing will be hosting free tours and a viewing of holiday films on December 21, 2013, with the donation of a canned food item for the Food Bank of Delaware.
From 10-3pm on the 21st, visitors will enjoy tours from the Brewery's year-round tour staff and soda samples. Additionally, there will be opportunity for tour-goers to participate in sugar cookie decorating, root beer reindeer construction, and ornament making.
Then, from 4-8pm, also at no cost, the Brewery will be offering an indoor screening of A Christmas Story and National Lampoon's Christmas Vacation on an inflatable screen. Due to the temperature, guests are invited to bring, chairs and blankets.
Bier Dawgs and pulled pork will be available for purchase all day. Additional sodas and beer may be purchased.
Jim Lutz, President and CEO of Fordham & Dominion, said, "The brewery would not be thriving without the support of the community and our loyal beer drinkers. The concept of free tour day and movie night came about when we were looking for a way to thank all of those supporters and give back to the community. We look forward to seeing everyone on the 21st."
Children are welcome. Angry elves are not. For additional information, call 302-678-4810 Ext. 201.
###
Based on shared values and a common philosophy of quality brewing, Fordham Brewing & Dominion Brewing joined forces in 2007 and consolidated operations in 2009. The First State is now home to the Fordham & Dominion Brewing Co., where beer lovers from near and far are able to stop by, get to know us, and enjoy our handcrafted beer and soda. Our roots run deep throughout the Mid-Atlantic region and we remain dedicated to our craft. Throughout our history, we have always believed in two things: the beer we make and the people who drink it.


12/18/2013 07:00 AM
5 seasonal beers that are sure to bring out the holiday spirit
Winter is typically a slow time for the beer industry. Over the years brewers here in the United States have begun falling back on the traditions of their European forbearers and started creating special seasonal brews to not only spur sales, but to show off their brewing skills. The beers that begin appearing on store […]


12/18/2013 06:57 AM
Kalamazoo Beer Week: Bottle Cap Mosaic Auction to Benefit YWCA of Kalamazoo

Kalamazoo, MI – Bell's Brewery is looking for inspired artists for a special project as part of its events for Kalamazoo Beer Week 2014.
Beginning Dec. 17, Bell's will accept designs from fans for a Bell's or craft beer related mosaic to be assembled with bottle caps during a KBW event in January.
Designs must incorporate the following colors: gold, black, green, silver, orange, red, white and/or yellow.
"This is a project that celebrates our local art culture and gives back to our community," said Laura Bell, Bell's Vice President.
"We can't wait to see what people come up. There are a lot of very talented Bell's fans out there," she added.
The completed mosaic will be no larger than 5 feet tall by 3 feet wide and will be auctioned off at the conclusion of KBW on Saturday, January 18th with proceeds going to The YWCA of Kalamazoo.
Deadline to enter is Dec. 27.
Judges will pick the finalists and those designs will be uploaded to a Facebook photo album to then be voted on. The entry with the most Likes by Jan. 3 will be assembled at a Craft Beer and Crafts Night on Jan. 13 at the Eccentric Café in downtown Kalamazoo. The finished piece will then be displayed at the Café until the auction. The winning artist will also receive a special Bell's prize.
Entries must also include the artist's full name, age, place of residence, preferred contact number and email address. Those who enter must be 21 or older and will be required to sign a release form in order to be considered.
Entries can be emailed to events@bellsbeer.com.
Additional details will be posted on the Bell's website (bellsbeer.com) and social media channels as they become available. A complete list of all Bell's events for Kalamazoo Beer Week 2014 will be available soon as well.
ABOUT BELL'S BREWERY, INC.
Bell's Brewery, Inc. began in 1985 with a quest for better beer and a 15 gallon soup kettle. Since then, we've grown into a regional craft brewery that employs more than 200 people over an 19 state area, in addition to Puerto Rico and Washington DC. The dedication to brewing flavorful, unfiltered, quality craft beers that started in 1985 is still with us today. We currently brew over 20 beers for distribution as well as many other small batch beers that are served at our pub in Kalamazoo, the Eccentric Cafe. Our ongoing goal is to brew thoughtfully, creatively and artistically. We strive to bring an authentic and pleasant experience to all of our customers through our unique ales and beers. For more information, please visit bellsbeer.com.


12/18/2013 06:57 AM
BJ's Restaurants, Inc. Appoints Wes Nichols to Its Board of Directors

HUNTINGTON BEACH, Calif., Dec. 16, 2013 - BJ's Restaurants, Inc. (Nasdaq:BJRI) today announced the appointment of Mr. Wesley A. Nichols to the Company's Board of Directors as an independent director, effective immediately. Additionally, Mr. Nichols will serve as a member of the Governance and Nominating Committee of the Board. Mr. Nichols' appointment brings the total number of the Company's board members to ten. Mr. Nichols is replacing Henry Gomez, who resigned due to increased levels of responsibilities resulting from his recent appointment as global Chief Marketing Officer ofHewlett-Packard Company.
Mr. Nichols, a 25-year marketing veteran, has helped grow leading global brands with a focus on emerging media, marketing analytics and technology. He is currently Co-founder and Chief Executive Officer of MarketShare, an industry leader in predictive marketing analytics and cross-media attribution. MarketShare supports a number of the world's largest companies with resource allocation and marketing optimization via 'big data' analytics and technology solutions. Prior to this role, he served as President and Chief Executive Officer of TEQUILA, a digital marketing agency which is part of Omnicom Group. From 1994 to 2001, he was Co-founder and Managing Partner of Direct Partners (acquired by Omnicom Group). Mr. Nichols is a member of the Board of Trustees at Randolph-Macon College.
"We are very pleased to welcome Wes Nichols to our board of directors," said Jerry Deitchle, Chairman of the Board of Directors. "Wes is a distinguished marketing executive with broad experience developing breakthrough growth strategies for some of the world's most successful brands. His extensive background and experience will be of considerable value to BJ's as we continue to build a national brand that delivers a higher quality, more differentiated casual dining experience to consumers and generate greater brand awareness to attract future guests."
BJ's Restaurants, Inc. currently owns and operates 146 casual dining restaurants under the BJ's Restaurant & Brewery®, BJ's Restaurant & Brewhouse®, BJ's Pizza & Grill® and BJ's Grill® brand names. BJ's Restaurants offer an innovative and broad menu featuring award-winning, signature deep-dish pizza complemented with generously portioned salads, appetizers, sandwiches, soups, pastas, entrees and desserts, including the Pizookie® dessert. Quality, flavor, value, moderate prices and sincere service remain distinct attributes of the BJ's experience. The Company operates several microbreweries in addition to using independent third party brewers to produce and distribute BJ's critically acclaimed proprietary craft beers throughout the chain. The Company's restaurants are located in California (64), Texas (29), Florida (15), Arizona (6), Colorado (5), Nevada (5), Washington (4),Ohio (4), Oklahoma (3), Oregon (3), Kentucky (2), Indiana (1), Kansas (1), Louisiana (1), Maryland (1), New Mexico (1) and Virginia(1). Visit BJ's Restaurants, Inc. on the Web at http://www.bjsrestaurants.com.
Certain statements in the preceding paragraphs and all other statements that are not purely historical constitute "forward-looking" statements for purposes of the Securities Act of 1933 and the Securities and Exchange Act of 1934, as amended, and are intended to be covered by the safe harbors created thereby. Such statements include, but are not limited to, those regarding expected comparable restaurant sales and margin growth in future periods, total potential domestic capacity, the success of various sales-building and productivity initiatives, future guest traffic trends and the number and timing of new restaurants expected to be opened in future periods. These "forward-looking" statements involve known and unknown risks, uncertainties and other factors which may cause actual results to be materially different from those projected or anticipated. Factors that might cause such differences include, but are not limited to: (i) our ability to manage an increasing number of new restaurant openings, (ii) construction delays, (iii) labor shortages, (iv) increase in minimum wage and other employment related costs, including the potential impact of the Patient Protection and Affordable Care Act on our operations, (v) the effect of credit and equity market disruptions on our ability to finance our continued expansion on acceptable terms, (vi) food quality and health concerns, (vii) factors that impact California, where 64 of our current 146 restaurants are located, (viii) restaurant and brewery industry competition, (ix) impact of certain brewery business considerations, including without limitation, dependence upon suppliers, third party contractors and related hazards, (x) consumer spending trends in general for casual dining occasions, (xi) potential uninsured losses and liabilities due to limitations on insurance coverage, (xii) fluctuating commodity costs and availability of food in general and certain raw materials related to the brewing of our handcrafted beers and energy, (xiii) trademark and service-mark risks, (xiv) government regulations and licensing costs, (xv) beer and liquor regulations, (xvi) loss of key personnel, (xvii) inability to secure acceptable sites, (xviii) legal proceedings, (xix) other general economic and regulatory conditions and requirements, (xx) the success of our key sales-building and related operational initiatives, and (xxi) numerous other matters discussed in the Company's filings with the Securities and Exchange Commission, including its recent reports on Forms 10-K, 10-Q and 8-K. The "forward-looking" statements contained in this press release are based on current assumptions and expectations and BJ's Restaurants, Inc. undertakes no obligation to update or alter its "forward-looking" statements whether as a result of new information, future events or otherwise.


12/18/2013 06:23 AM
Grimm Brothers signs distribution agreement with Johnson Brothers
Grimm Brothers Brewhouse, a US-based beer maker, has signed a distribution agreement with Johnson Brothers Distributing to distribute its products in Nebraska.

12/18/2013 06:08 AM
How many monks does it take to …
Which one of these has nothing to do with the amount of beer a monastery brewery makes? a) The number of monks living at the monastery. b) How many of the monks are priests. c) If there is a nearby convent. d) Whether the monastery is Benedictine or Trappist. e) If the brewery operates a […]

12/18/2013 03:05 AM
Important libel action


First a bit of background. The 1890's was when the majority of pubs were being bought up by breweries. A process which would leave few independently owned pubs. By 1900, 90% of pubs were tied.

This is the longest article I've come across in the archives, almost a full broadsheer page of small type. Way too much for me to repeat it all. It shows how important the case was considered.


"THE "TIED" HOUSE SYSTEM.
IMPORTANT LIBEL ACTION.
Hole and Co. v. Richardson.—This was an action brought by Messrs. James Hole and Co., brewers, of Newark-on-Trent, against Mr. John Richardson, J.P., Lincoln, for damages for libel.—Mr. Buszard, Q.C., and Mr. W. Graham (instructed by Messrs. Toynbee, Larken and Toynbee, of Lincoln) were for the plaintiffs, and Mr. Harris, Q.C., and Mr. Stanger (instructed by Messrs. Clegg and Son, Sheffield) for the defendant.—Mr. Graham said that the statement of claim claimed damages for certain slanders and libels spoken of them as to the conduct of their business. The defendant denied the allegations, denied the alleged meanings, and he said that the words were spoken on a public occasion, on a matter of public interest, without malice, and were privileged.

In opening the case Mr. Buszard said the action was brought by Messrs. Hole and Co., well known and eminent brewers, of Newark-on-Trent, to recover damages for libel, or two libels, written about them and circulated about them by Mr. Richardson, the defendant, who he (Mr. Buszard) believed was a prominent teetotaller of the city of Lincoln. Temperance was very admirable thing, but one did find occasionally the advocates of it, while they sought to diminish drunkenness and increase temperance, were extremely intemperate themselves in reference to the expressions which they used of those who did not altogether agree with them. He would briefly detail the circumstances of the libels. Mr. Richardson commenced his attack upon Messrs. Hole and Co., on the 29th September, 1890, but at that time he did not further specify them except that he alluded to a certain advertisement in the Corn Exchange, where he was addressing a meeting. Calling attention to that advertisement Mr. Richardson commenced his attack. He was seconding some resolution at meeting of the Lincoln Temperance Society on Monday, September 29th, 1890, and said he was always glad when he saw a fresh tradesman's advertisement in the Corn Exchange. Brewers' announcements always seemed to him like flags of distress — "Trade going bad, hang out another flag." The speech was directed against brewers in general, and against the manner in which they carried on their business, and against the system of "tied" houses. Continuing, Mr. Richardson said, "A short time back a number of persons were summoned before the Bench of magistrates where he was sitting for nonpayment of rates. Amongst them were one or two publicans. The Clerk observed it was a remarkable thing, and the rate collector said he had more trouble getting the rates out of the people who lived in brewers' houses than from any other residents of the city. He warned his hearers against taking 'tied' houses, and said in many instances the man who did enter upon one got into debt and was forced to go out with a ruined character and sometimes with a ruined pocket." Those remarks were, they would see, of a general character."
Lincolnshire Chronicle - Friday 11 March 1892, page 7.

It was that speech that kicked off the argument between Richardson and Marsland that eventually led to the alleged libel. Marsland, director at Holes, heard about Richardsons remarks and had a go at him at another public event. Why was he annoyed? Because Holes had just before put up adverts in the Corn Exchange. He took the remarks of Richardson to specifically refer to Holes.


"On the 10th December there was a meeting, dinner he thought it was, not of the brewers, but of the Lincoln Licensed Victuallers' Association, and at that dinner Mr. Marsland, a gentleman very well known in county, Mayor of Newark the previous year, and member of the Notts County Council, and managing director for Messrs. Hole and Co., took the chair. In consequence of the remarks by Mr. Richardson, having been published reflecting upon the trade of a brewer, which he (Mr. Marsland) ventured to say was as respectable a trade as any other, and as much recognised by law as a respectable trade as any other, it was not surprising to find Mr. Marsland took the opportunity of making some remarks in reference to the intemperate remarks Mr. Richardson had made on the "tied" house question. The speech was of considerable length and considerable eloquence. After alluding to the advertisement portion of Mr. Richardson's speech, and the advertising in these days of other firms, Mr. Marsland quoted the defendants remarks at the Corn Exchange. He (Mr. Marsland) took strong objection to those remarks, and said he considered the language used vulgar and insolent in the extreme. It was vulgar and insolent to those who were the owners of the property, and it was very vulgar and very insolent to the intelligence of the gentlemen who were tenants of such property. It appeared to be the utterance of a man warped and prejudiced, so narrowed down, that he could not bring forward an argument without fortifying himself behind a distinctly deliberate and dishonest statement. Mr. Marsland then challenged Mr. Richardson to meet him on any platform, when he said he would bring forward his tenants and let them speak their own minds."
Lincolnshire Chronicle - Friday 11 March 1892, page 7.

It didn't stop there. In another speech Richardson went into greater detail about brewers' crimes against their tenants:


"Some months ago I stated publicly on this platform that more than once, or twice, or thrice, I had known respectable honest men who had been induced to become tenants of brewers, 'tied' houses ; they had to pay very heavily for the inventory ; had been compelled to sign agreements to buy their drink from a certain brewer, and to pay dearly for it ; they had been permitted, and sometimes encouraged, to get into the brewer's debt, and then they were altogether under the brewer's thumb, who could do as he liked with them, and turn them off if he liked at short notice, whenever he got another tenant. I repeat that statement to-night. I warned honest, respectable men against being entrapped into signing such agreements. I repeat the warning . . . . . It is a matter of the commonest notoriety that these discharge their tenants at short notice without any consideration, where, when, and how they like . . . . . I contend that these tenancies are 'bogus' and the whole transaction is a fraudulent violation of the licensing laws, which prescribe that every licensed-holder should be the real license-holder and occupier of the house. But it is a common custom before a tenant enters into possession to get him to sign to a blank transfer, and then the brewers can do as they like with him."
Lincolnshire Chronicle - Friday 11 March 1892, page 7.

This was what would eventually cause Richardson a stack of grief. But, as it looked as if it were against brewers in general, there wasn't much anyone could do to object. Because he hadn't referred to a specific case, it was impossible to prove him wrong.

This is where it gets really strange. A teetotaller in St. Leonards wrote to the local paper quoting Richardson's remarks about tied houses. It seems he'd frequently been in arguments in the paper with a certain Mr. Smith, who wrote a letter asking for details of a specific case. He also wrote directly to Richardson asking "Will he give the name of the tenant, brewer, or house where the tenant was turned out after three days' notice? Will he give name of the tenant where the tenant had signed transfer of his license to the brewer before he took possession?"

Richardson then made his big mistake - he quoted a specific case. It seems that Mr. Smith had been trying to draw him out and trap him.


"I have received a copy of the Chronicle of the 17th September, containing a letter from Mr. Smith. Mr. Smith charges me with making statements about 'tied' house tenants without mentioning any particular brewer's name, and that, therefore, no one took the trouble to reply. If he had read the speech to which he referred, he would have seen that far from that being the fact, the speech was in reply to an attack upon me by Mr. Marsland, the Mayor of Newark then, now managing director of the firm of Hole and Co., brewers. Mr. Marsland has not, to my knowledge, ever attempted to deny any of my statements, but within a few weeks of that time I received, among others, a letter from one of Mr. Marsland's late tenants, confirming them, and bitterly complaining of the treatment he had received. The following is an extract from his letter: 'Is there any chance of prosecution against him for turning me out on four days' notice ?'"
Lincolnshire Chronicle - Friday 11 March 1892, page 7.

He'd now specifically accused Holes of maltreating their tenants. But he still wouldn't say who the tenant was. Marsland had to take out a summons to discover the name. Details of how the tenant came to be evicted put the case in a completely different light:


"So far as the tenant got into arrears having been induced get into debt, the reason why he was parted with came out. He was a man, they had found out, named Chas. Buxton and the reason why Hole and Co. were compelled to part with him was because he got drunk on his Premises, and was convicted by the magistrates for the offence. It was, therefore, not thought safe to keep him as tenant, because the license, by having a drunken tenant, would be very likely imperilled by drunkenness being committed on the premises. Actually at the same time he was convicted of drunkenness there were two others convicted of drunkenness on the same premises. It was a very odd complaint from a teetotaller that he should complain of a brewer getting rid drunken tenant. He (Mr. Buszard) could not see what course a respectable brewer could pursue but get rid of man who was likely to bring the trade into ill repute. He was not turned out at four days' notice. He was a young man, and up to a certain time he was a well-conducted man. His father, himself a respectable man, had, he (Mr. Buszard) believed, induced Mr. Marsland to take him into the house. Having been convicted of drunkenness on his own premises, his father went Mr. Marsland and pointed out to him it would very much better for the man to got out, and it was by arrangement with the man's own father that he was got out."
Lincolnshire Chronicle - Friday 11 March 1892, page 7.

Being convicted of drunkenness was very serious for a publican. It meant he would almost certainly lose his licence when it came up for renewal.

Now here's the good bit. When Marsland's lawyer tries to demonstrate how respectable and prosperous Holes were:


"The trade of the Company appeared to be increasing and prospering, this being the natural result of the way which the business was carried out. The number of their tied houses 1885 was only 31, and at the present time it was 92. Their annual turnover 1885 was £20,000, and at the present moment it was over £70,000. In addition to that they had an enormous free trade, and they traded with 303 houses as well as their "tied" houses. They had also private trade."
Lincolnshire Chronicle - Friday 11 March 1892, page 7.

Not only does that tell us how many tied houses Holes had, it also gives us an idea of how much they were brewing. I was surprised that they already had as many as 92 tied houses back then. When Courage bought them in 1968 they had 207. They'd obviously been buying pubs like crazy since taking over the brewery in 1885. The biggest-selling beers cost 36s and 42s a barrel. Let's take an average of £2 a barrel. Which would put their output at 10,000 barrels in 1885 and 35,000 barrels in 1892. Which sounds about right, as by 1909 they were brewing about 50,000 barrels annually.

This is great. James Hole was called as a witness. What a thrill - getting to hear James Hole himself talk:


"Mr. James Hole was sworn in, and said he joined the firm in 1847, then only carrying on the business of maltsters. Since then they purchased the Castle Brewery, prior to which Mr. Marsland was taken into partnership. In 1890 the business was turned into a company. The business was a large one, extending over a considerable area, and was increasing. They had at present 92 tied houses, and were also doing business with 300 freehouses. They got a gold medal at the Paris exhibition, and had a very large private trade. Their relations with their tenants had been exceptionally satisfactory, and, far as he knew, there had been no complaints, nor any grounds of complaint. They used the form of agreement they found in use when they took over the brewery. The condition was the tenant should sell no ale, beer or porter except that of Hole and Co., which should be obtained at the usual trade price, with a discount of 10 per cent. The free houses had the beer at the same prices. The houses were only tied for malt liquor. There was no foundation for the suggestion that they treated their tenants infamously; on the contrary they were treated indulgently. Cross-examined, witness said the discount was not the same to a free house. To a tied house it was ten or fifteen per cent., to a free house about twenty. In some houses, where simply beer was sold, the discount was 15 per cent."
Lincolnshire Chronicle - Friday 11 March 1892, page 7.

Isn't that handy? He's told us that their pubs were only tied for beer. Now there's something odd. Their tenants were tied to Holes for Ale, Beer and Porter. Why's that odd? Because Holes didn't brew a Porter. Perhaps they're using the term generically, to cover both Porter and Stout. Because they did brew a Stout.



Derbyshire Times and Chesterfield Herald - Saturday 26 December 1891, page 1.


When Mr. Marsland took the stand he gave some more details about their tenancies:


"Since his firm had carried on the business, since 1885, there had been 56 changes of tenancies in 92 tied houses. Seven of the tenants died, five of them moved into other houses of the firm's, and 42 left their own accord, making 54 ; of the other two, Buxton, the case referred to above, was one, and the other received three months' notice. The valuations were made between the out going and in coming tenants. It was only in exceptional cases the firm held part or the whole the valuations. It was only so in five cases. They never got a transfer of the license beforehand, and every tenant was bona fide one They had succeeded in getting respectable men who had stopped with them. They always gave an agreement to a tenant to take away and read before he signed it."
Lincolnshire Chronicle - Friday 11 March 1892, page 7.

Buxton, the tenant kicked out, seems to have been not just getting pissed but taking the piss as well. It's not as if he wasn't warned:


"John Deacon, Sergt. of Notts Police at Retford, said he knew the house Buxton used to keep. He received many complaints of the house, and on several occasions saw the tenant drunk. He had cautioned Buxton on two or three occasions. Buxton's father on one occasion gave information as to the condition Buxton was in. Witness went to the Railway Inn, taking another officer with him. Buxton was not in. There were two men in the house drunk. A farmer's son in the village was serving drink. Buxton came "beastly" drunk, and used bad language. He was summoned and convicted of being drunk on his own premises. Witness should say he would not have been allowed to continue to hold the license."
Lincolnshire Chronicle - Friday 11 March 1892, page 7.

The cross-examination of Richardson is a great read, but sadly too long for here. It's just like a courtroom drama, with Richardson squirming under the questioning of the prosecution and the judge. His defence - that he hadn't meant his remarks about tied housed to refer to Holes - looking more and more flimsy. Especially when he admitted that he knew Buxton had been kicked out because of a conviction for drunkenness, something he hadn't mentioned publicly. In fact he'd quoted very selectively from the letter. Something which didn't impress the judge. He said this in his summing up:


"They had had some observations made on the use which Mr. Richardson made of that letter, which he got from a tenant of Hole and Co., and he (the Judge) was bound to say it was, in his judgment, a very improper use of a letter in correspondence of that kind, use which ought never to made by a man the position of Mr. Richardson — to take half a letter with the view of proving his case - viz., that tenants were turned out on three days' notice — and not to give the true facts of the case, which were known to Mr. Richardson, and which had been supplied to him, was, in his Lordship's judgment, the very worst form by which an untruth could be told; the suppression part of the truth was the worst form of falsehood."
Lincolnshire Chronicle - Friday 11 March 1892, page 7.

The jury wasn't impressed, either. It didn't take them long to come to a decision:

"The Jury, after fifteen minutes' deliberation, found for the plaintiff, and awarded £50 damages."
Lincolnshire Chronicle - Friday 11 March 1892, page 7.

12/18/2013 03:05 AM
Let's Brew Wednesday - 1909 Maclay PI 60/-


I was just going through the recipes I put together for my proper book (The Home Brewer's Guide to Vintage Beer) and realised there were half a dozen recipes which had been cut for space reasons. Being a generous chap, I thought I'd share one with you.

Trying to put your finger on exactly what style this is could be tricky. It's sort of an IPA (pretty sure that's what the I in its name stands for). Bit it was later called a Pale Ale. Eventually in turned into Maclay Light - effectively a Dark Mild. What an fascinating trajectory for a beer to take: from IPA to Dark Mild in less than a century.

The recipe is typical of Pale Ales both North and South of the border of the late 19th/early 20th century. Pale malt, sugar and flaked maize. I've seen loads of similar recipes. Note that, at 47 IBUs, it's not quite the almost-unhopped Scottish beer of legend.

That got me thinking about why Scottish beer might have got the reputation for using few hops. I've seen 19th-century sources - Roberts' Scottish Ale Brewer is one - where it's mentioned that the Scots are more sparing in their use of hops than the English. And I can see from the brewing records that some Scottish brewers did hop at the lower end of the range. But that needs to be put into context.

What is that context? That English brewers hopped like lunatics. Towards the lower end of their hopping range is still a shitload of hops. If you aren't aware of that and you don't bother working out just how many hope Roberts recommended, you might assume that "fewer hops than in England" means "bugger all hops". It doesn't.

This was Maclay's top of the range Pale Ale. They brewed two weaker ones, PI 54/- and PI 42/- at 1041º and 1035º, respectively. What's odd about that? Anything under 1045º was really weak for a Pale Ale in England. Even AK, one of the lowest-gravity types of English Pale Ale, didn't get lower than about 1045º. Pale Ales below 1040º were unknown.

The trend towards lower gravity beers started earlier in Scotland than in England. Don't look to me for an explanation, becausae I don't have one. As you can see in this table, there were considerable differences in average gravity across different parts of the UK in the early years of the 20th century.


Average OG 1900 - 1914
England
Scotland
Ireland
United Kingdom
Year
average OG
average OG
average OG
average OG
1900
-

-

-

1054.93
1905
1052.54
1049.60
1063.49
1053.23
1910
1052.30
1048.48
1064.78
1053.2
1911
1052.03
1048.18
1065.22
1053.02
1912
1051.76
1048.11
1065.43
1052.72
1913
1051.52
1047.85
1065.73
1052.64
1914
1051.69
1047.67
1065.93
1052.80
Sources:
Brewers' Journal 1921, page 246.
Brewers' Almanack 1928, page 110.
Brewers' Journal 1920, page 345.

I can explain the higher average OG in Ireland. That's because a large percentage of Irish beer production was Guinness Extra Stout, A beer which before WW I had an OG over 1070º.

That's about all my bullshit for today. I'll leave you with the recipe:





































12/18/2013 02:13 AM
Coaster Critique: De Struise Tsjeeses Reserva
On the Seventh Day of Beermas……. Name: Tsjeeses Reserva Brewed By: De Struise Brouwers ABV: 10% Style: Belgian X-mas Ale brewed with spices Pours a dark copper color with a frothy off white head that settles a bit but doesn't disappear. When held to the light this beer takes on a reddish hue with golden […]

12/18/2013 02:12 AM
Cascaderade IPL by Sudwerk Brewing Co. Tasting Notes
Beer: Cascaderade IPL Style: Other ABV: 6.6% Brewery: Sudwerk Brewing Co. Brewery City: Davis, CA Brewery Country: United States Date Tasted: Tuesday, December 17, 2013 10:44:36 PM (PST) Tasting Notes: Sudwerk makes IPA! A: clear, amber. S: citrus peel, woody, … Continue reading

→



12/18/2013 01:04 AM
Beer In Ads #1043: Best Wishes From Wm. J. Lemp
Tuesday's ad is for Wm. J. Lemp Brewing Co. of St. Louis, Missouri, from who knows when. It looks old, but it also looks like it could be designed to look old, too. Once upon a time it was a very strong brand in Missouri, but they didn't survive Prohibition, though they tried reviving...

[[Click through to the Bulletin for full content]]

12/17/2013 09:48 PM
New Glarus Spotted Cow review

As a frequent attendee of the Great American Beer Festival, one of the first booths I stop at each year is New Glarus Brewing Company of New Glarus, Wisconsin. The line is usually very long and for good reason. Their beers are top quality and are hard to get anywhere except in Wisconsin. When a business client offered me a bottle of New Glarus Spotted Cow to take home and enjoy I was thrilled. Colorado only sees New Glarus during rare circumstances otherwise and I was excited to be able to drink one at home for this review.

New Glarus Spotted Cow is classified as a Cream Ale and weighs in at 5.1% ABV and has around 153 calories per 12oz bottle. The label states that this beer is naturally cloudy and may have some yeast left in the bottle to enhance the flavor. Another interesting note is that there should be a hint of corn in this beer as well along with some fruity notes.

I haven't known cream ales to have fruity notes before, but then again, you don't see too many cream ales being made these days. Although I have started seeing more of them in the last year. Would this cream ale hold up to New Glarus' reputation for excellent beers? Here's my review.

Appearance: I chose a footed pilsner-like glass to drink this from and poured the beer in while it was still fresh out of the fridge. The beer poured a light golden color, with some cloudiness present. There wasn't any noticeable sediment until the last few drops out of the bottle where some yeast remained. The beer yielded a modest 1 inch bright white fluffy head with a light lacing along the glass. The beer seemed to have a moderate amount of carbonation to it and opened with a solid hiss from the 12oz bottle.

Aroma: There must be a variety of light colored malts in this brew as the aroma reminded me initially of a pilsner, but with a bit more maltiness. There was a slight aroma of corn which is common for this style, but not overly done. The yeast used gave off a slight fruity scent, just enough to give this beer some extra interest and appeal. The aroma did not have any defects that I could detect. It smelled rather "clean", malty with just the right amount of hop aroma.


Taste: Spotted Cow instantly reminded me of another cream ale I had tried about a year earlier. It had a classic cream ale texture (smooth and crisp), and was light to medium bodied. There was a slight dryness to this beer and I could taste the malts very distinctly. The beer was low bittered. While there was some corn in the nose, the corn wasn't very detectable. There was just a hint of light fruit in this pour, but not enough to call out what type it reminded me of.

Almost instantly, I could tell this was a well made, very flavorful and enjoyable cream ale. I felt that I could easily finish a couple of these beers with no problem at all. It was very refreshing and even had a great taste when still on the cold side. As it warmed, the maltiness was enhanced and it was still very enjoyable.

Overall: I must admit, cream ales are not among my top favorite styles of beer to drink, but I thoroughly enjoyed this cream ale, even in the cooler days around the end of the year. I feel that if there were more cream ales out there that I would definitely keep buying them. This beer would probably be enjoyed best on a warm summer day, but even in December, this beer satisfied my beer craving for the evening. I would definitely buy this beer if it were available here in Colorado, but alas, I'll have to wait again til the GABF to try this one again. If you happen to be in Wisconsin and spot this - try it. You will be pleasantly surprised at what a cream ale can be.

Disclosure: This beer was given to me by a business client who makes frequent trips to Wisconsin. I was not paid or compensated for this review. Thanks Mike Short!

Related articles:
- Sun King Sunlight Cream Ale review. (2012)
- Brewers Association lists Top 50 Breweries of 2012.
- Final 2011 GABF Tastings and Recommendations.

This article came from FermentedlyChallenged.com - a Colorado beer blog. Don't miss another article. Subscribe to Fermentedly Challenged by RSS today.


12/17/2013 08:30 PM
Local Taphouse Hottest 100 craft beers 2013
Voting in the annual Hottest 100 Craft Beer begins right now...what were your pick of beers for 2013?

12/17/2013 07:29 PM
Your Chance To Vote On Ommegang's Next Game Of Thrones Beer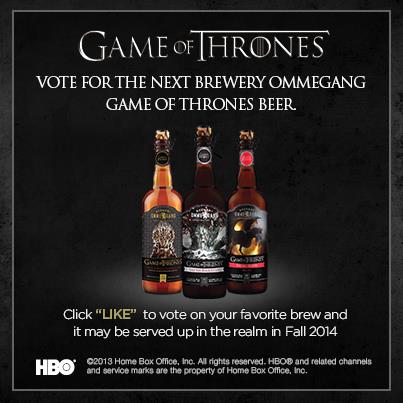 We're getting back to our roots and we're excited to brew a true, Belgian-style ale! What will be the next Game of Thrones beer…

The post Your Chance To Vote On Ommegang's Next Game Of Thrones Beer appeared first on thefullpint.com.



12/17/2013 04:46 PM
Mother Earth expands core line-up with Sin Tax Imperial Stout

Mother Earth Brew Co. Expands Core Line-up with Sin Tax Imperial Stout  Vista, Calif. – December 13, 2013 – Mother Earth Brew Co. announces the release of Sin Tax Imperial Stout to distribution in both draft and bottles.  Joining Mother Earth's year-round offerings of West Coast-style ales including: Cali Creamin' Vanilla Cream Ale, Kismet IPA, […]


12/17/2013 04:32 PM
Arizona Craft Brewers Guild selects HDE Agency to Produce Strong Beer Festival, 2014

The Arizona Craft Brewers Guild selects HDE Agency to produce the 14th annual Strong Beer Festival, set for February 15, 2014. The Strong Beer Festival is the official launch of Arizona Craft Beer Week. HDE's track record for producing highly successful craft beer events was an important factor in the Guild's decision to retain the […]


12/17/2013 03:56 PM
CAUTION: Lakewood Opens This Week

Lakewood is about to get a new brewery, but this one comes with caution, CAUTION: Brewing Company that is. They are about to open a 2nd brewery and taproom sometime this week. Here's the lowdown from their latest press release.

[Press Release] Lakewood, CO - CAUTION: Brewing Company's latest expansion will be unleashed to the public during the week of Dec 16th, with exact date and time to be announced on social media. Lakewood's first production microbrewery and taproom finally opens for business after months of planning and construction. With a taproom and covered patio seating for that can accommodate over 70 people, CAUTION: Brewing Company will bring their own brand of speciality beers to the Lakewood area.

Award winners such as Lao Wang Lager, Card Your Mom Saison, and Honey Matrimony Brown Ale will all be a part of a 16-tap draft system designed with experimental and unique recipes in mind. In addition to a regular list of flagship beers, CAUTION: Brewing Company will fill the remaining taps with new creations brewed on a new 3BBL system sourced from Minnetonka Brewing & Equipment Company.




As Denver's first microbrewery to open a second brewery and taproom, CAUTION: Brewing Company has enjoyed success at it's original location just outside of the Stapleton area. CAUTION: East, as it's affectionately known, will remain CAUTION's primary production and packaging facility, while providing beloved fans and friends the original taproom experience only CAUTION can provide.

Along with the opening of the CAUTION Lakewood location, CAUTION will also be releasing a new version of the VIP Groupie Growler program, rightfully named "Groupie Growler 2.0." Each of the new limited edition, black 32oz. Liberty Bottleworks growlers will be individually numbered - and only 130 are available. Owners of the Groupie Growler will enjoy membership perks such as $6 growler fills, early access to special beer releases and special events reserved exclusively for VIPs. The limited edition VIP Groupie Growler program will retail for $50.

Surprises will be aplenty during opening, more details will be announced on social media at a later time. CAUTION invites you to join in their celebrating their new Lakewood location. Are you ready to #partywithcaution?

###

:: About CAUTION: Brewing Company ::

Having established itself as one of Denver's best speciality microbreweries, CAUTION has been enjoyed by craft beer lovers in the Denver area since 2011. Founded by Betty and Danny Wang, CAUTION strives to produce well balanced beers made with a unique twist. By using as much Colorado raw ingredients as possible, CAUTION is proud to be a part of the Colorado craft beer family and have locations in both Denver and Lakewood. For more information, please visit - http://www.cautionbrewingco.com/ or social media sites: Twitter :: @cautionbrewing, Facebook :: fb.com/cautionbrewingco, Untappd :: untappd.com/cautionbrewingco

CAUTION: Lakewood
1057 S. Wadsworth Blvd, Unit 60
Lakewood, CO 80226

CAUTION: Denver
12445 E. 39th Ave. Unit 314
Denver, CO 80239

Danny Wang :: Overlord/Head Brewer
Betty Wang :: Creative Brain / Director of Affairs
CAUTION: Brewing Company :: Denver + Lakewood, CO 970.315.BREW


This article came from FermentedlyChallenged.com - a Colorado beer blog. Don't miss another article. Subscribe to Fermentedly Challenged by RSS today.


12/17/2013 03:55 PM
Colorado Beer News 121713

Today is Saturnalia, an ancient Roman feasting festival day honoring Saturnus (aka Saturn), the god of agriculture, generation, dissoulution, plenty, wealth, periodical renewal and liberation. Later on, Saturnus was also called the god of time. Not only was this a feasting day, but Romans also use to practice role reversals, and do gift giving and revelry. Celebrate and do some revelry of your own today with a Colorado craft beer. Here's what's happening around the Colorado beerosphere today Tuesday, December 17th, 2013. If you aren't reading this article on FermentedlyChallenged.com, you don't know what you're missing.

[CO Beer Festivals] -- [Beer Dinners] -- [CO Beer Releases]



Metro Denver



Stem Ciders (Denver) - The River North area of Denver is about to get a new craft taproom. This time, it's a cidery! Stem Ciders is set to open their taproom on January 10th at 2811 Walnut Street, Suite 150 in Denver, CO. They press and ferment their own hard ciders. Their products are naturally gluten free. Their new taproom is nearly complete and they plan to have plenty of hard cider on tap ready for opening day. Check them out on Facebook/stemciders.

Copper Kettle Brewing (Denver) - Firkin Wednesday is almost here. Tomorrow, Copper Kettle will tap another in their "Candied Beers" at 3pm. This time they have a "Chocolate Peanut Brittle Old Ale". This brew was made with Chocolate Peanut Brittle flakes. ALso, $1 of each pint today goes towards Love Hope Strength, registering bone marrow transplant matches at concerts around the world. See if you are a match tonight for someone in need. Live acoustic music tonight.


Wynkoop Brewing Co (Denver) - With the holiday season upon us, Wynkoop has started tapping some of their special brews. This week they've got a Gingerbread Stout (7.5% ABV), their Koop Deville barrel aged sour, a Bourbon barrel-aged Barleywine (11% ABV), their Brewjolais Nouveau wine/sour beer, and now for the first time, they've brewed up a hard cider! All that plus their regular brews on tap in Lower Downtown.

Baere Brewing Co (Denver) - Quick brewery in the works status update. Waiting on the Feds! Baere Brewing is in line behind 18 other brewery applications their assigned TTB reviewer has on her desk. They are looking at mid-January before comments are given. They have been approved by several city agencies and don't have too much to change to become totally approved. Cheers to Future Beers!

Arvada Beer Co (Arvada) - Coming back! Poolhall Porter and their Vanilla Porter will both be back on tap tomorrow, December 18th. Then on Thursday, another Brewers Limited Reserve beer - Coffee Porter will be on tap as well as their Sour Cherry beer.

CAUTION: Brewing Company (Lakewood) - Their 2nd brewery location is ready to open. Pending final inspections tomorrow at 10:30am, they may be opening at 2:00pm Wednesday December 18th! The new location is at 1057 S. Wadsworth Boulevard in Lakewood, Colorado. This location has a new 3 bbl electric brewhouse and a covered patio. The taproom has seating for 80 people. Check out all the details in today's PRESS RELEASE. (Image courtesy CAUTION: Brewing's Facebook page)



Our Mutual Friend Malt & Brew (Denver) - The brewery just announced last weekend that they will now be open 7 days a week. They also now have a new Artist Glass available starting today for Keep The Glass Tuesday. Stop in and get one with your next beer! Ask your server for details.

Ironworks Brewery (Lakewood) - From their newsletter - Please join in at Ironworks Brewery & Pub in Lakewood this Saturday evening (December 21st) at 6pm for a Winter Solstice Celebration featuring the launch of their seasonal specialties IronWassail Ale. This is a Spiced English Strong Ale to remember! Top shelf English Malt creates a full body while a variety of caramel malt adds sweetness and a rich ruby color. Added to that is some Cinnamon, Ginger, Orange Peel, Cardamom, and Allspice. A generous addition of Wildflower Honey adds dimension and rounds the alcohol content at 11.2% ABV. They will also be tapping "Galaxy 103", a single hopped Imperial IPA with citrus and passionfruit aromas. It has all Top shelf English malts the IronWassail has but no spice and just one hop, Galaxy from New Zealand. The Galaxy 103 weighs in at 9.2% ABV. They're bringing in special 13oz stemware for the occasion. The price will be $5 per serving. Be sure to bring your growlers and take some IronWassail home for the holidays! (Growler Price TBD).

Kokopelli Beer Co (Westminster) - Expecting to hear an opening day announcement any day now. But even though they aren't open yet, they've got one of their first events planned for Tuesday, January 7th - Yoga and Beer [BrewAsanas] at the brewery at 6:00pm. This is a good way to condition for hiking, running, biking, skiing or whatever activities you enjoy. Bring a yoga mat and water. Your event fee entitles you to a full session and a beer. Details on Facebook/KokopelliBeerCo.

Saint Patrick's Brewing Co (Denver) - Have you tried their Cranberry Snowflake Lager yet? It's a Wit inspired holiday lager brewed with cranberries, apples, raspberries, ten grains and 7 hop varieties. It has a slight tartness and weighs in at 7.8% ABV.

Great Divide Brewing Co (Denver) - Right now, Great Divide has got their new year round beer coming off the line. Lasso India Pale Ale is set to debut in January. It's described as "the new frontier of India Pale Ale. Brewed with a robust roundup of Columbus, Centennial and Cascade hops, its sessionable simplicity proves bigger isn't always better. But make no mistake – the Wild West hasn't gone mild. That same untamed IPA spirit thrives, and we reckon this'll go down mighty fine." This will be available in 6 packs, 5 gallon and 15.5 gallon kegs.

Epic Brewing (Denver) - Join them at Fire on the Mountain Buffalo Wings in Denver on Wednesday December 18th for a special Firkin tapping at 5:30pm. A Hopulent Mosaic Double IPA cask conditioned with Whole Leaf Summit as well! First 24 pints bought will get a free Epic Pint Glass.

Denver Beer Co (Denver) - The brewery is planning to stay up late for New Years Eve so you can party with them. Stop in to enjoy a barrel aged brew in their Barrel Room and they will be serving up a free firkin at midnight in the taproom. Party on!

Mountain Toad Brewing (Golden) - Tonight is SKI MOVIE night! The weather is perfect out for chilling in their beer garden, watching a ski movie, and enjoying one of their 9 beers with the good company! Big Kiwi will be there to serve you some food too!



Boulder County



Boulder Beer Co (Boulder) - Need a job? Boulder Beer is currently looking for a Line Cook at their pub and also for a Massachusetts Promotions Representative. Check out their job listings at: boulderbeer.com/dream-jobs if interested. Also, when you stop into their Pub, try out of of their Twelve Blends of Christmas. They've come up with 12 different concoctions of blended beers including "Indian Summer", a blend of Jojo IPA and Never Summer Ale, and also "Black Betty", "Mobovoid" and others. Their Pub will be closed Christmas Day and New Years Day, but open on Christmas Eve til 5pm and New Years Eve til 10pm.

Upslope Brewing Co (Boulder) - The weather's warmed up, but it's still perfect stout drinkin' weather to us! Join in tomorrow, December 18th (5-9 pm) for this year's Foreign Style Stout Release Party at their Lee Hill tap room. From 5-7pm you'll have a 50/50 chance to get a FREE beer each time you order - just flip a coin! Call it correctly and it's on them!



Northern Colorado



Tap and Handle (Ft. Collins) - There's going to be a special Oskar Blues Fidy Friday on December 20th at 6:00pm. Tap n Handle will have 5 different Ten Fidy Imperial Stouts on tap: 2011 Ten Fidy, 2012 Ten Fidy, 2013 Ten Fidy, Makers Mark Barrel Aged Ten Fidy and a Nitro Smidy Ten Fidy. Embrace the dark and sip some Ten Fidy. Located at: 307 S College Ave in Fort Collins, CO.

Loveland Aleworks (Loveland) - Join their staff at dusk on Saturday, December 21st, for the release of Darkest Day, their small-batch Chocolate Coconut Porter, available exclusively in the taproom while supplies last! Warm up with a glass of this decadent beer and partake of some holiday treats and photo booth fun as they welcome Winter to the Front Range! Festive costumes encouraged! Also, need a last minute gift idea? Buy a t-shirt or hoodie today and they'll buy you a pint of beer!

Equinox Brewing (Ft. Collins) - For their Sixth Day of Beer, Equinox will be tapping "Feats of Strength IPA". Just one of 12 different beers - one each day through Christmas Eve. Today they have a total of 5 IPA's on tap. Talk about a hoppy taster tray potential.

Grimm Brothers Brewhouse (Loveland) - In a press release issued today, Grimm Brothers announced that they have signed an agreement with Johnson Brothers Distributing Company that will begin distribution of Grimm Brothers beers into the state of Nebraska. Beers will start flowing into Nebraska immediately. Bottles first, then draft next. In other news, Grimm Brothers will be releasing a new beer this Friday in their taproom - Clever Hans. It's their take on American Brewers' creativity bridging the gap of complex aromas and flavors with careful balance. Oak aging and dry-hopping add a level of fun and creativity that every beer drinker can enjoy. This brown ale recipe started with German malts and was later dry-hopped with American Centennial hops. And then aged on oak. This brew weighs in at 5.2% ABV and 45 IBU.

High Hops Brewery (Windsor) - This week's Wednesday Firkin will be "Cher-Lacto-Nobley". It's their infamous cherry quad soured with Lactobacillus for 6 months. There's strong notes of tart cherries that will help get you into the holiday spirit. It taps at 5pm December 18th. Also, Big City Burrito will be on site that night providing plenty of hot food. Then on Thursday, December 19th, stop in for their Lady Godiva beer release. It's their Noble One soured with Brettanomyces. Then on Friday, stop in for "Intro IPA", a brew made by their homebrew class on November 2nd. And the finale this week is "Dark Days of December" on Saturday featuring 5 versions of their Dark One on tap. 7 Stouts on tap total!

Verboten Brewing (Loveland) - Help them blow the keg today! Verboten has just a little of their Pennsylvania Swankey on nitro left and next up is Angry Banjo on nitro. Come in for $4 Swankey pints and the person to blow the keg gets a pint on the house!



Southern Front Range





Mountains and West



Two Rascals Brewing (Montrose) - On Wednesday night, December 18th at 7pm there will be a free film screening of "Reel Rock 8" - presented by Ouray Ice Park. There will be free popcorn and $1 tacos available. Along with the great brews on tap, there will be a drawing for a free pair of Madrock Climbing Shoes to those in attendance. Free film screenings every third Wednesday of the month.

Ouray Brewery (Ouray) - For those coming into town over the Holidays to do some climbing here are their holiday hours: Christmas Eve 11am-5pm, Christmas Day 5pm-9pm, New Years Eve 11am-close, and New Years Day 11am-9pm. They'll stay open for the holidays so you can enjoy great good and beer.

Breckenridge Brew Pub (Breckenridge) - Looking or something special to drink apres ski or apre shopping? Stop in and try their Bourbon Barrel Chocolate Cherry Stout. This brew was aged in barrels for 4 months and is rich and luxurious.
_____________________________________________________________________


Announcements:
Fermentedly Challenged celebrates another milestone today. This posting marks the 2000th post on the blog overall. It took from October 2007 to April 2012 to hit 1000 posts. And now in less than 2 years it has reached #2000. Thanks to all our readers and sponsors for helping to make this possible.
_____________________________________________________________________

Catch up on Colorado Beer News from earlier this week:
Monday

View Colorado Brewery Maps - Find a brewery near you!
[ Boulder-Longmont Map ] [ Denver Area Map ] [ Northern Colorado Map ]
[ Southeast Colorado Map ] [ Northwest Brewery Map ] [ Southwest Colorado Map ]

Like us on Facebook - There's even more Colorado beer happenings and discussions on the Fermentedly Challenged Facebook Page. Find recaps, special offers, and tips that you won't find on the blog.

Colorado Beer News is published on Fermentedly Challenged daily (Monday through Friday) with craft beer stories as they break from newsletters, emails and social media sites. This news is intended for audiences of legal drinking age (21+). If you'd like to subscribe to this daily by email, sign-up here. Please, always drink responsibly and use a designated driver.

This article came from FermentedlyChallenged.com - a Colorado beer blog. Don't miss another article. Subscribe to Fermentedly Challenged by RSS today.


12/17/2013 03:07 PM
LEO HILLINGER ICON HILL by ZAHA HADID
From critter labels to limited edition fine art labels, the most talked about design elements in wine are usually in reference to the label. With the release of Leo Hillinger's Icon Hill 2009, Austrian winemaker Leo Hillinger instead chose to focus on the bottle as a way to accentuate the wine inside, and seriously turn Ten Great Ideas for Beer Gifts


Hoppy Holidays and Buone Vacanze!

...

12/17/2013 02:01 PM
Grimm Brothers expands distribution to Nebraska

The fame of Grimm Brothers Brewhouse is spreading. This time they are distributing out of state to their neighbor to the northeast - Nebraska. Here's a press release issued today detailing the new agreement that will bring Grimm Brothers beers into the Cornhusker state.

Grimm Brothers Brewhouse and Johnson Brothers Distributing Company of Nebraska Announce Distribution Agreement

Loveland, Colorado and Omaha, Nebraska December 18, 2013: Grimm Brothers Brewhouse and Johnson Brothers Distributing Company are pleased to announce a Distribution Agreement. Effective immediately, Johnson Brothers Distributing will handle all sales and distribution of Grimm Brothers products in the Nebraska markets.

"This arrangement will allow Grimm Brothers to introduce our beers to longtime fans and new followers", according to Russell Fruits,Vice President of Grimm Brothers. "We are very excited for this new adventure", Fruits added.

"We are extremely excited to introduce Grimm Brothers to the Nebraska craft beer scene! This partnership will allow Johnson Brothers and Grimm Brothers to expand the ever growing footprint of American craft beers in the Midwest. Johnson Brothers and Nebraska welcomes Grimm Brothers Brewhouse!" said Jim Matyja of Johnson Brothers Ne.

The first few shipments will be bottles only, and expand to include draft sales. Grimm Brothers recently won a Bronze medal at the Great American Beer Fest for their Fearless Youth Lager, adding to the two medals for Little Red Cap in the two previous years. Grimm Brothers founded in Loveland Colorado is Loveland first production brewery.

"The Mid-west is a great market for us, it has a burgeoning craft market and with its rich European and German heritage it's a perfect fit for our beers" Russell Fruits.

###

About Grimm Brothers

Grimm Brothers Brewhouse is one of the premier craft brewers of Northern Colorado. Founded in July, 2010, Grimm Brothers is a three time Great American Beer Festival medal winner. Located in Loveland, Colorado, Grimm Brothers specializes in Old World and German Style Ales and Lagers brewed in the traditional manner but with innovative American freedom. Grimm Brothers operates a Tap Room at 623 N. Denver Ave., Loveland, CO offering our fine beers for on premises consumption and carry-out sale. They currently distribute throughout the state of Colorado.

Visit them online: www.grimmbrosbrewhouse.com

https://www.facebook.com/GrimmBrothersBrewhouse.


About Johnson Brothers Distributing Company

Johnson Brothers of Nebraska has been servicing the state of Nebraska since 2006. Our 150,000 square foot state of the art facility includes a 16,000 square foot temperature controlled beer cooler. In addition, we own a fleet of delivery trucks which we use to provide first-class delivery service to our loyal customers. We are also proud to offer our customers an impressive portfolio of wine, spirits, craft beers, and non-alcoholic products.

Visit them online: www.johnsonbrothersofne.com

Related articles:
- Grimm Brothers Maiden's Kiss Maibock Lager review.
- Grimm Brothers The Bleeding Heart Coffee Porter review.
- Grimm Brothers Sooty Brother Grätzer Ale review.

This article came from FermentedlyChallenged.com - a Colorado beer blog. Don't miss another article. Subscribe to Fermentedly Challenged by RSS today.


12/17/2013 01:52 PM
Stone Enjoy By 02.14.14 IPA heading to several East Coast markets
  Just tweeted from the @StoneBrewingCo account… Stone Enjoy By 2.14.14 IPA coming soon to CT, DE, MA, MD, NJ, PA, RI, VA & Stone venues. Insurance for a happy Valentine's Day! via Twitter | Stone.

12/17/2013 01:38 PM
Trillium Whiskey Cask Aged Pot & Kettle Oatmeal Porter to be released as brewery's first bottles
We aged our Pot & Kettle Oatmeal Porter in American Straight Whiskey Casks from Bully Boy Distillery for 3 months and the sneak peek event at the Publick House was a lot of fun. But for those that missed it, […]

12/17/2013 01:25 PM
Beachwood Brewing working on sour ales, slight production increase
Beachwood should surpass 1,000 barrels for 2013 and plans to produce maybe 20% more next year. The brewery self-distributes within Los Angeles, Orange, and San Diego counties, with a slight bottled scattering beyond that. Julian and Co. will be making […]

12/17/2013 01:09 PM
Half Acre Brewing Releases Big Hugs Imperial Coffee Stout

Haf Acre's most recent release of Big Hugs Imperial Coffee Stout features a giant orange kitten hugging terrified dinosaurs on the label.


12/17/2013 01:03 PM
Minneapolis Town Hall Festivus Tonight
Yes I know your friends who loooooved Seinfeld hold a Festivus party every year complete with ugly sweaters (nobody's ever thought of that one before) and a crappy gift exchange full ironic hipster mall junk. Forget that noise. Minneapolis Town Hall Brewery's Festivus is the only one in town worth […]

12/17/2013 01:02 PM
Surprisingly Delicious Cheese Duos
Today's infographic, entitled Surprisingly Delicious Duos shows ten beer and cheese pairing suggestions, though I don't know its origin or who made the pairings.

[[Click through to the Bulletin for full content]]

12/17/2013 12:48 PM
Boulder Beer discontinuing bottles of Colorado's original craft beer, Planet Porter
Boulder Beer Company, which invented Colorado's craft brewing industry in 1979, is planning to stop bottling Planet Porter, one of its three original beers. More >> Cafe Society.

12/17/2013 12:37 PM
Festivus pole made of Pabst Blue Ribbon cans now up in Florida Capitol
There's a brand-new holiday display at Florida's state Capitol in Tallahassee: a pole celebrating the fake holiday Festivus from the TV show Seinfeld. It's the latest protest exhibit after a Nativity scene was set up in the rotunda last week. […]

12/17/2013 11:54 AM
Breakside Bottle Release & Cellar Reserve Club
With the end of 2013 fast approaching Breakside Brewery is about to complete their goal of brewing 100 different and unique beers in 2013. At the end of last year, Breakside Brewery's Brewmaster, Ben Edmunds announced a lofty goal to his brew team that they were going to brew 100 different beers in the coming [...]

12/17/2013 11:30 AM
Introducing Jester King Ambrée

Jester King Ambrée was inspired by the rustic farmhouse ales of French Flanders, particularly those brewed by Brasserie Thiriez in Esquelbecq — one of our favorite breweries in the world. Ambrée is a dry, tart, naturally conditioned amber ale fermented and matured with dozens of different strains of brewers' yeast, native wild yeast, brettanomyces yeast, and souring […]


12/17/2013 10:07 AM
Craft Brewers' Economic Contribution Reaches $34 Billion
Boulder, CO • December 16, 2013—According to a new analysis by the Brewers Association (BA)—the not-for-profit trade association that represents the majority of U.S. breweries—small and independent American craft brewers contributed $33.9 billion to the U.S. economy in 2012. The figure is derived from the total impact of beer brewed by craft brewers as it [...]

12/17/2013 09:55 AM
Scotch Whisky outshone by American brands say expert Jim Murray
Jim Murray is probably the most acclaimed whisky expert in the world having visited more distilleries than any living person.   He is also the author of the best selling Jim Murray's Whisky Bible, the world's leading guide on the amber nectar. He has upset the Scotch malt whisky industry by saying it is now being […]

12/17/2013 09:54 AM
Beer Geek Media Agenda for 2014


Boak & Bailey's Beer Blog - Writing about beer and pubs since 2007

Based on an analysis of the last twelve months, here's what we think the media is likely to have in store for beer lovers in the next year. January Lots of people 'go dry' while others step up their drinking to compensate. Blog posts: 'What Next? Chocolate Free Easter?'; 'Why I'm Definitely Not Craving a […]

Beer Geek Media Agenda for 2014



12/17/2013 09:40 AM
The Allure of Casinos


Redefining Nocturnal Amusements Although there are a lot of available choices for nightlife activities, those who love thrill and winning are drawn to the flashing lights and prize promises of casinos. Patrons made it possible for gaming to actually become a culture, appealing to bigger statistics and widening markets as each year passes. American Gaming Association's former CEO Frank Fahrenkopf claims that there are other factors which appeal to clients aside from gaming itself; in an article published in Politifact.com, he was quoted saying that people also go to high-end casinos for amenities such as concerts, luxurious spas, as well as Michelin-star restaurants. This claim was based on a study by the Las Vegas Convention and Visitors Authority which found that 47% of Sin City's tourists primarily went there for pleasure or vacation, and only 8% went there for gaming. This trend can be observed not only in the States but also here in India. The country is not left behind—in fact, Indian casinos are now striving to be at par with its Western counterparts. DNA India observed that these casinos which primarily began with gaming machines "have now moved into live Vegas-style gambling", with offerings of tournaments and high stakes card games. Those who prefer accessible platforms log online for a dose of gaming action, especially with a great reward system which goes beyond cash—a trip to Sin City is one of the perks of Betfair Promotions' Vegas Baby contest. This sounds better than heading to Goa to embark on Deltin Royale; although, of course, it's a matter of preference. Offshore casinos get an average of a thousand visitors per day who are taken to the casinos via speedboat, reminiscent of James Bond flicks. Indian casinos are making names for themselves to compete against Macau's and Singapore's. What exactly is the appeal of casinos, that patrons have a hard time of saying no? The game offerings are often diverse to cater to every demographic; types include Texas Holdem poker, American roulette, Baccarat, Moneywheel, and Pontoon. Hometown favourites include Indian flush, Andar Bahar, and Paplu. There are also casinos with hotel establishments, like Chances Casino and Resort which has more than fifty rooms located in the picturesque Vainguinim Valley. Zuri White Sands is another casino resort with "extensive gaming options" and more than a hundred luxury rooms. The Casino Carnival, on the other hand, is known for its four decks with two floors of gaming facilities—a VIP room for "high rollers" is available, and another added feature is the live entertainment on the main gaming floor.

The post The Allure of Casinos appeared first on Oyeparty Blog!.



12/17/2013 09:30 AM
Beer Advent Calendar – Day 16: 2xMas presented by Lisa
@stbcbeer To celebrate the Holiday Season, 2Beerguys.com and Seacoastbeveragelab.com have teamed up with beer bloggers around the country to host the third annual beer bloggers advent calendar. This is the season of sharing and we intend to share our love of beer with you.  31 Bloggers Blogging – click here for the running list of […]

12/17/2013 09:18 AM
25 candidates for the LOTD Award
Reblogged from Lords of the Drinks: Besides drinking and writing about booze, we also love reading about it. That's why now we want to put some other weblogs in the spotlights that we really enjoyed the past few months. All

…


12/17/2013 08:18 AM
Authentic Trappist ale to be brewed in U.S. for first time
Reblogged from The Jax Beer Guy: Long-time readers of my blog know that I am a bit of a nut for Belgian beers. Top among the list of my favorite Belgian beers are those that come from Belgian monasteries like

…


12/17/2013 08:18 AM
Allagash Tiarna Release Dec. 20
Reblogged from Beer Served Rare: Time for another barrel-aged beer from Allagash! Their latest 375mL bottle, Tiarna is set to debut at the brewery on Friday, December 20 at 10am. The details: $15 per 375mL bottle Limit 4 per person Limited

…


12/17/2013 07:31 AM
Brooklyn Blast!


Brooklyn Blast! has been making an appearance in this New York's brewery since 2005 as part of their Brewmaster's Reserve series. With the opening of the company's new bottling line down the road in Williamsburg, it will now be available year-round in bottles. Weighing in at 8.4% ABV and 53 IBU, Blast! is a big […]

The post Brooklyn Blast! appeared first on The Barley Blog.



12/17/2013 07:00 AM
Wisconsin grappling with growlers in grocery stores
December 17, 2013 By Bryan Born, Wisconsin Corespondent There is exciting news for craft beer lovers coming out of Wisconsin. Just before the weekend, Madison, Wis. newspaper The Capital Times published an article that more grocery stores may begin providing growler fills of draft beer in their liquor departments. Although nothing is official yet, I […]


12/17/2013 05:54 AM
Coaster Critique: Gouden Carolus Noel
On the Sixth Day of Beermas….. Name: Gouden Carolus Noel Brewed By: Brewery Het Anker Style: Winter Ale ABV: 10.5% Poured a dark brown to black that glowed with crimson highlights when held to the light, pour raised a short off white head that fell to just a thin layer across the surface. Smells slightly […]

12/17/2013 05:38 AM
Craft brewers' economic contribution reaches $34bn in US
According to a new analysis by the Brewers Association (BA)—the not-for-profit trade association that represents the majority of U.S. breweries—small and independent American craft brewers contributed $33.9 billion to the U.S. economy in 2012.

12/17/2013 03:41 AM
Two Beers from Weird Beard


Boak & Bailey's Beer Blog - Writing about beer and pubs since 2007

We read with interest the recipe for London brewery Weird Beard's Little Things That Kill — a 'violently hoppy little beer' — in the recent Future Publishing home brewing bookazine. As lightweights who can't handle all that much booze but enjoy 'big beers', we immediately liked the idea of a brew which supposedly employs all […]



12/17/2013 03:05 AM
London with the wife


I get over to London several times a year, but I'd not been there with Dolores for yonks. Not her favourite place - a bit too noisy, smelly and dirty for her taste*. I thought I'd try to show her the better side of London. If you approach the old shit hole the right way, it's just a hole.

I could easily have filled every single minute of our stay with some beery assignation. But that would have been takling the piss. I'd promised Dolores a holiday, not a business trip.

What's the best approach to London? Don't try to cram in too much. And avoid the tube. Otherwise all you'll have is hours of Underground fun. See bugger all, apart from sorry looking fellow travellers, mumbling and dribbling on their books. Sorry, that's me. Mumbling and dribbling was my hobby, when a London commuter. And trudge through tunnel mazes. Definitely not my idea of a relaxing break. Do as much as possible on foot, is my advice. Go overground.

We were lucky to get to London at all. Flying in on 5th December - the day of the storm surge. Our early flight may have been bumpy, but it wasn't cancelled like most in the afternoon.

Being a bit early to check into out hotel, we went to the Euston Flyer, a modern, but comfortable Fullers pub on the Euston road for a bite to eat. And a pint or two. Dolores is a big fan of cask Bitter. Just as well, given the sort of pub I'm likely to drag her to. It's probably a defence mechanism. What do they call that? Something to do with Helsinki, isn't it? London Pride is right down her Strasse.

The price of the food was a shock. "Remember we're in London." I said. "And that you've been spoiled by Wetherspoons." I didn't say that last bit out loud.

She's a bit too accustomed to Wetherspoons prices. Because that's where we generally end up with the kids.

You try being in Britain with underage kids in search of a pub where:


you can get a pint accompanied by kids
you can get a pint of cask beer
you can get a cheap pint of cask beer
you can get a really cheap double whisky to go with that pint of cask beer
you can all eat for a tenner

Understand we we're frequent frequenters of Wetherspoons?

We're frequently in 'Spoons in the lull time between between dinner and tea. When it's full of pensioners eating on the cheap. Reminds the kids of my dear old mum. Me too, if I'm honest. Who wouldn't love that?

After checking in we still had a few hours before the Beer Hacks' nosh up. Time to look in some shops. As the Tottenham Court wasn't far from the hotel, we had a wander down there. This is the first part of London I ever saw. This will sound really sad. Despite living just 120 miles to the north, I was 17 the first time I visited London. For an interview at the School of Oriental and African Studies. I didn't particularly want to study in London.

No, that's not quite right. I really didn't want to study in London. I understood the financial implications. The extra grant for London was nowhere near enough to make up for the higher cost of living in the capital. But I didn't have a choice. Because of what I wanted to study. Only a handful of universities offered Chinese.


The last chunk of Tottenham Court Road before you hit Euston Road is much like any British High Street. Or rather like British High Street used to be. Tottenham Court Road doesn't have any empty premises, charity shops or bookies. Rather too many coffee places and sandwich shops, but lots of proper shops, too. We pottered leisurely around a few, heading north.

I'll admit an ulterior motive here. True, I wanted to tempt Dolores with the Indian saucepots of Drummond Street. But in my head I'd also pencilled in a quick visit to the Bree Louise. Dolores was suitably impressed with the Indians. Especially the price. But Bree Louise . . .

I won't pretend her reaction surprised me. It is a bit stinky. I'd hoped she could overlook that, at least for a pint or two. If you're a regular, I guess you stop noticing.

I know the underlying problem. The pub is threatened with demolition for HS2, the new high-speed train line. The site is planned to be part of an expanded Euston Station. With the pub likely to be platform 24 in a few years, I can see why you wouldn't bother spending too much money on maintenance.

"People are eating here." Dolores said with a look of horror on her face.

"That's why I got a pie in the Euston Flyer."

I could have stuck it out for another couple of pints, but I was supposed to be showing Dolores a good time. "Look, there's a good time - over there." "Where?" "Sorry, you've missed it."

My reserve plan up played on the one true love of Dolores. Cider. She loves it even more than Mild. Being close to Euston, the Cider Tap was an obvious choice.

It wasn't very full. Just one bloke and the barmaid. A bit chilly, too, but I can live with that. I was wearing my Stalingrad coat.

While we sat staring at buses drive past, sipping our fermented apple juice, it started pissing it down. As good a reason as any to have a second cider. Well, we wouldn't want to get soaked, would we? When it had eased off enough for us to venture out, it was just about time to start getting ready for the dinner. Perfect timing.

There you have it. An afternoon of London fun without a traipse through the catacombs..







* Joke deleted by the censors.





Euston Flyer
83-87 Euston Rd,
London NW1 2RA.
Phone:+44 20 7383 0856
http://eustonflyer.co.uk/


Bree Louise
69 Cobourg St,
London NW1 2HH.
Phone: +44 20 7681 4930
http://www.thebreelouise.com/


The Cider Tap,
188 Euston Rd.
London NW1 2EF.

12/17/2013 01:17 AM
The Craft Beer Market Has Exploded, And Now Brewers Are Worried About A Collapse
For now, the buzz is positive, but beneath the surface, there are signs of trouble. Breweries are undercapitalized and the old guard well remembers a brutal stretch between 1996 and 2000 when 300 breweries closed as the market cratered due to a flood of inferior product and fickle consumer tastes.

http://finance.yahoo.com/news/craft-beer-market-exploded-now-124145154.html;_ylt=A2KLOzLad69SgD4AunnQtDMD



12/17/2013 01:16 AM
Beer In Ads #1042: It's Always Winter In Your Refrigerator
Monday's ad is for Ballantine, from 1953. Don't you miss the days taking the horse and sleigh out to the pond and cutting off some slabs of ice to keep your beer cold? Yeah, me neither. That's because, as the ad puts it. "It's Always Winter in Your Refrigerator."...

[[Click through to the Bulletin for full content]]

12/16/2013 10:09 PM
Vienna Lager Brew Again Session


In the last few weeks of the year, I have been busy brewing. The black lager that I brewed two weeks ago was ready to be racked. Once it was racked to a secondary vessel, that wonderful yeast cake could be used for my Vienna Lager. This is the second time I am brewing this […]

Read the original article Vienna Lager Brew Again Session and other Brew Dudes posts.



12/16/2013 07:25 PM
Ninkasi Brewing Unleashes Dawn of the Red
In the past week Ninkasi Brewing announced many new releases for the beginning of the new year with their new Single Hop Series. Today they announce their new Dawn of the Red, an India Red Ale. This hoppy red ale that was inspired from the cult classic film,  Dawn of the Dead, is sure to [...]

12/16/2013 07:21 PM
Beer Advent Calendar – Day 15: Midnight Brett Ale presented by Heather
@heathervandy, @AllagashBrewing To celebrate the Holiday Season, 2Beerguys.com and Seacoastbeveragelab.com have teamed up with beer bloggers around the country to host the third annual beer bloggers advent calendar. This is the season of sharing and we intend to share our love of beer with you.  31 Bloggers Blogging – click here for the running list […]

12/16/2013 06:55 PM
Back in beer and cider
Coca-Cola Amatil (CCA) returns to the Australian beer and cider market today...

12/16/2013 05:00 PM
Ninkasi Brewing Company Unleashes Dawn of the Red, January 2014

Ninkasi's Special Release Series to Feature an India Red Ale EUGENE, Ore.—Ninkasi Brewing Company announces the release of its Dawn of the Red, an India Red Ale, to store shelves and on-draft January through April 2014. Crafted as part of Ninkasi's Special Release Series, this beer embodies all aspects of the creative process that goes […]


12/16/2013 03:20 PM
Twelve Beers of Christmas - Beer Six

The Bruery - 6 Geese-A-Laying

The Bruery started their 12 Days of Christmas series in 2008 and each year a unique beer is being released for the next verse in the song. Some of the beers are inspired by their corresponding verse and all are designed to be capable of aging until the final 12 Drummers Drumming is released in 2020. The Partridge In A Pear Tree, was a Belgian Dark Strong Ale. 2 Turtle Doves was brewed with cocoa nibs, toasted pecans and caramelized sugar as the beer was based on the "Turtles" candy, resulting in cross between a Belgian Dark Strong Ale and an Imperial Porter. 3 French Hens was a spicy Belgian Dark Strong with 25% of it aged in French oak. 4 Calling Birds is a traditional Winter Warmer (not a lot of inspiration from calling birds) and 5 Golden Rings was appropriately brewed as a Golden Ale. Unfortunately, I missed out on the Partridge in a Pear Tree, but I have tried the subsequent releases and now have bottles in my cellar of verses 3 through 6.

The 6 Geese-A-Laying is a Belgian Dark Strong Ale brewed with Gooseberries. It poured a deep amber colour with a light fluffy head. Sweet malts, Belgian yeast with a little fruitiness in the aroma. It started out mildly sweet with caramel, toffee and candied fruit flavours. However, that sweetness gave way to a tart and slightly acid fruity finish. And the more the beer warmed, the more the tart berry flavour came out and lingered after each sip. For being a big 11.5% ABV, the alcohol was not very noticeable, but I could certainly feel it after finishing the bottle myself. It's definitely going to be interesting to see how all these beers ager over the next six years.

Copyright © 2012 AllGoodBeer.com - All rights reserved


12/16/2013 03:14 PM
"a woman walks into a bar…" with radio superstar, John Rabe: Part Deux
Picking up where we left off leaving Sonny's Hideaway and after several top-drawer drinks, once again, we pile into John's boat-long Mercedes and float over to Colombo's in Eagle Rock, about a 2 minute ride. You gotta love Colombo's which calls itself an 'Italian Steakhouse & Jazz Club'. What it doesn't say is that it […]

12/16/2013 03:00 PM
BeerSmith Home Brewing Radio – 24/7 Beer Brewing

I'm pleased to announce the launch of BeerSmith Home Brewing Radio.  My new online radio station is now streaming beer brewing interviews 24/7 at BeerSmith.com/radio, as well as available for a number of media and mobile players including iTunes Radio, WinAmp, TuneIn radio, Shoutcast, Quicktime, Windows Media and more. The station features all 70 episodes […]

12/16/2013 01:43 PM
Holiday Cocktails: Shaken, Not Stirred
'Tis the season for entertaining, and festive cocktails are in fashion for gatherings large and small. This season, shake things up a bit. Trade in the punch bowl for a cocktail shaker and serve up some easy, fun and delicious egg-based cocktails for guests. Eggnog is a must-have for the season, and most everyone agrees […]

12/16/2013 01:32 PM
If You Drank Like James Bond, You'd Be Shaken, Too
We all know James Bond had a hankering for martinis. But it looks like the international spy threw back far more , his martini of choice, than was good for him. Dr. Indra Neil Guha, a liver specialist, and his colleagues at Nottingham University Hospital in England spent a year poring over Ian Fleming's James […]

12/16/2013 12:35 PM
Craft brewers boost US economy by $33 billion
The Brewers Association announced that by its calculation craft brewers contributed $33.9 billion to the U.S. economy in 2012. The figure is derived from the total impact of beer brewed by craft brewers as it moves through the three-tier system (breweries, wholesalers and retailers), as well as all non-beer products that brewpub restaurants sell. "With […]

12/16/2013 12:32 PM
Winterfest Tickets go on Sale at Noon Today!
TLDR: Winterfest ticket link Tickets for Minnesota's premiere "locals-only" brew festival go on sale at noon today. Though Winterfest certainly isn't a cheap affair, it's a blast and features tons of special beers from our local breweries in celebration of Minnesota beer, winter and, well… beer. "Come and join us […]

12/16/2013 12:17 PM
REVIEW: 96 Pts 3 FONTEINEN OUDE GEUZE
Drink Me Magazine Review 96 /100 This Belgian Lambic provides a swift, pungent kick to the palate. With a slightly sour funk that remains crisp and dry on the tongue, Oude Geuze makes it easy to understand why this particular style is sometimes referred to as "Brussels Champagne." 6% ABV -BJ Share

12/16/2013 11:57 AM
#beerquotes #beer #craftbeer #beerporn #beertography #homebrew
from Instagram http://instagram.com/p/h_VvqBNdCw/ via IFTTT