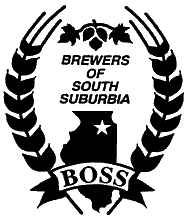 We are dedicated to the art of crafting and quaffing fine beers through
the sharing of ideas and experiences, the advocacy of brewing as a hobby and the responsible consumption of beverages containing alcohol
BREW NEWS

11/26/2015 09:38 AM
Beer store update 5th May
So Sydney has had cracker beer drinking weather this week and it's set to continue this weekend – sweet! Growlers Currently we have Moa Breakfast beer. A cracker of a lager with rich cherries, very easy drinking. Check out the review for it below: "The aroma is stunning with hints of dry wheat and cherry's. The carbonation is lively, which works for a crisp summer beer. The taste has a serious hit of wheat and yeast, washing through with all those bubbles and a touch of cherry." Joel Macfarlane – brewnation.co.nz $28 for a Growler fill Once this is gone we'll be moving onto Mikkeller Citra Single Hop IPA probably early in the week Latest beers Murray's No 6 2011 Anniversary Ale – the last available anywhere (limit 1 per person) Sierra Nevada Bigfoot Ale Barley wine Rich is in the shop today, Geoff is onto his 2nd table for the tasting room, while Will is in training for a 9km soft sand running event. Store hours 11am-3pm today, 8:30am-6pm Mon-Fri. 1300 808 254 Cheers!


11/26/2015 09:38 AM
Store update 19th May
So Sydney is on a roll with its awesome beer drinking weather this week and this weekend looks good to go. Growlers Currently we have Young Henry's Hop Ale. This beer harks back to classic English style IPAs. Hefty malt backing meets every type of hop in our cool-room, added to all stages of the process. The all Australian hop flavour is not aggressive in its bitterness, but is evident in flavour and aroma and slowly asserts itself with a lengthy, lingering and thoroughly enjoyable palette. $28 for a Growler fill Once this is gone we'll be moving onto Dr's Orders Brewing Plasma. Plasma, a White IPA is yet another emerging trend that we're happy to embrace and present a Doctor's Orders Brewing twist on. Judicious hop use dominates Plasma's aroma, backed up with a balanced mouthfeel defying its alcoholic payload before delivering an extremely long lingering bitterness. A deceivingly addictive prescription. The grist for Plasma is practically identical to our Zephyr (Double White Ale) which explains the appearance. However the lack of botanicals, a different yeast strain and excessive hop use deliver an ale that is Zephyr's polar opposite. In other news Rich is in the shop today, Geoff is onto his 2nd table for the tasting room, while Will is in training for a 9km soft sand running event. Store hours 11am-3pm today, 8:30am-6pm Mon-Fri. 1300 808 254 Cheers!


11/26/2015 09:38 AM
A thought for the brewers and people of Christchurch
When I was a young lad of 18 years of age I packed my bags and travelled from the North Island of New Zealand to the city of Christchurch in the South to begin my university education. The move to Christchurch was a no brainer for me – I had lots of family who lived in the "Garden City" and I had been there many times before, always leaving with fond memories. Christchurch is a very special city with significant character – it is the New Zealand city that most closely resembles Melbourne with old stone buildings, a tram line and a beautiful river, the Avon. The city also has a number of other great gems including the Port Hills for excellent scenery and mountain biking, as well as the port suburb of Lyttleton, reached after travelling through one of New Zealand's longest tunnels. If there is one word I would give to Christchurch it would be 'beautiful'.....


11/26/2015 09:38 AM
April Beer Club Selection
Our Beer Club selection for April has now been sent out to all online customers. For those living in Sydney you can still pick these up from our store. The April Beer Club selection includes: Samuel Adams, Black Lager Bridge Road Brewers, Australian Ale William Bull, William's Pale Ale Morland Brewing, Old Speckled Hen


11/26/2015 09:38 AM
Carlton Draught hits slow mo
Australia's alcohol advertising regulations are strict, as a result advertisers continually look for new ways to promote the brand – albeit without specifically promoting the product! Check out Cartlon Draught's latest ad – the slow mo…and a few other old classics.....


11/26/2015 09:36 AM
Dogfish Head Hoo Lawd, claimed to be hoppiest beer ever documented, coming 12/2
Dogfish Head has created another boundary-pushing off-centered ale, Hoo Lawd, that happens to be the hoppiest beer ever documented through scientific analysis. Continue reading

→



11/26/2015 08:56 AM
Coppertail's Cap'n Jack is having a stone crab boil
Coppertail Brewing realized that they had a great problem when making Cap'n Jack's Stone Crab Stout. This was a beer whose byproduct, aside from a great stout, was a boatload of stone crabs ripe for the eating. This year, their … Continue reading →

11/26/2015 08:07 AM
Happy Thanksgiving



11/26/2015 06:24 AM
Fourth Bore brewpub coming to Orinda
San Jose Mercury News (blog) Fourth Bore brewpub coming to Orinda San Jose Mercury News (blog) East Bay restaurateur Michael Karp and brewmaster J.J. Phair are teaming up on a new brewpub concept for the Lamorinda area — one that pays tribute to the East Bay's transportation history. The Fourth Bore Tap Room & Grill is named ...

11/26/2015 05:07 AM
Le Jour de Merci Donnant
Art Buchwald was a political columnist and humorist of the 20th century. In the 1950s, while living in Paris, France, he wrote about his expat adventures in that city for the New York Herald Tribune.

In 1953, he wrote a column explaining Thanksgiving to the French: the Pilgrims (Pèlerins) and native Americans (les Peaux-Rouges) in the New World (le Nouveau Monde). For decades afterward, the Washington Post (for whom Buchwald would later write) would reprint the column on Thanksgiving Day (Le Jour de Merci Donnant). Considering recent events, I felt that reprinting it here today might be an appropriate thanks-giving to France, the first ally of the United States. And it's still worth a good chuckle.


One of our most important holidays is Thanksgiving Day, known in France as le Jour de Merci Donnant. Le Jour de Merci Donnant was first started by a group of Pilgrims (Pèlerins) who fled from l'Angleterre before the McCarran Act to found a colony in the New World (le Nouveau Monde) where they could shoot Indians (les Peaux-Rouges) and eat turkey (dinde) to their heart's content.

They landed at a place called Plymouth (now a famous voiture Américaine) in a wooden sailing ship called the Mayflower (or Fleur de Mai) in 1620. But while the Pèlerins were killing the dindes, the Peaux-Rouges were killing the Pèlerins, and there were several hard winters ahead for both of them. The only way the Peaux-Rouges helped the Pèlerins was when they taught them to grow corn (maïs).The reason they did this was because they liked corn with their Pèlerins.

In 1623, after another harsh year, the Pèlerins' crops were so good that they decided to have a celebration and give thanks because more maïs was raised by the Pèlerins than Pèlerins were killed by Peaux-Rouges.

Every year on the Jour de Merci Donnant, parents tell their children an amusing story about the first celebration. It concerns a brave capitaine named Miles Standish (known in France as Kilomètres Deboutish) and a young, shy lieutenant named Jean Alden. Both of them were in love with a flower of Plymouth called Priscilla Mullens (no translation). The vieux capitaine said to the jeune lieutenant: "Go to the damsel Priscilla (allez très vite chez Priscilla), the loveliest maiden of Plymouth (la plus jolie demoiselle de Plymouth). Say that a blunt old captain, a man not of words but of action (un vieux Fanfan la Tulipe), offers his hand and his heart, the hand and heart of a soldier. Not in these words, you know, but this, in short, is my meaning. "I am a maker of war (je suis un fabricant de la guerre) and not a maker of phrases. You, bred as a scholar (vous, qui êtes pain comme un étudiant), can say it in elegant language, such as you read in your books of the pleadings and wooings of lovers, such as you think best adapted to win the heart of the maiden."

Although Jean was fit to be tied (convenable à être emballé), friendship prevailed over love and he went to his duty. But instead of using elegant language, he blurted out his mission. Priscilla was muted with amazement and sorrow (rendue muette par l'étonnement et la tristesse).

At length she exclaimed, interrupting the ominous silence: "If the great captain of Plymouth is so very eager to wed me, why does he not come himself and take the trouble to woo me?" (Où est-il, le vieux Kilomètres? Pourquoi ne vient-il pas auprès de moi pour tenter sa chance?)

Jean said that Kilomètres Deboutish was very busy and didn't have time for those things. He staggered on, telling what a wonderful husband Kilomètres would make. Finally Priscilla arched her eyebrows and said in a tremulous voice, "Why don't you speak for yourself, Jean?" (Chacun à son goût.)

And so, on the fourth Thursday in November, American families sit down at a large table brimming with tasty dishes, and for the only time during the year eat better than the French do.

No one can deny that le Jour de Merci Donnant is a grande fête and no matter how well fed American families are, they never forget to give thanks to Kilomètres Deboutish, who made this great day possible.


-----more-----


11/26/2015 04:36 AM
CNA Classes in Appleton, WI (54915)
certified nursing assistant? Appleton Wisconsin 54915 Appleton Wisconsin 54915. Appleton WI 54915 Appleton Wisconsin 54915 CNA's Wisconsin

11/26/2015 04:36 AM
CNA Classes in Oshkosh, WI (54906)
certified nursing assistant? Oshkosh Wisconsin 54906 Oshkosh Wisconsin 54906. Oshkosh WI 54906 Oshkosh Wisconsin 54906 CNA's Wisconsin

11/26/2015 04:36 AM
CNA Classes in Bancroft, WI (54921)
certified nursing assistant? Bancroft Wisconsin 54921 Bancroft Wisconsin 54921. Bancroft WI 54921 Bancroft Wisconsin 54921 CNA's Wisconsin

11/26/2015 04:36 AM
CNA Classes in Appleton, WI (54911)
certified nursing assistant? Appleton Wisconsin 54911 Appleton Wisconsin 54911. Appleton WI 54911 Appleton Wisconsin 54911 CNA's Wisconsin

11/26/2015 04:36 AM
CNA Classes in Appleton, WI (54919)
certified nursing assistant? Appleton Wisconsin 54919 Appleton Wisconsin 54919. Appleton WI 54919 Appleton Wisconsin 54919 CNA's Wisconsin

11/26/2015 03:58 AM
Long Road Distillers Embodies Spirit of Cocktail Week GR
GRAND RAPIDS – Over the course of the 11 days spanning Cocktail Week GR , Grand Rapids' only distillery, Long Road Distillers , played a huge role in the week's events.   The backbone of a cocktail is in the quality of the liquor.  To prove just that, Long Road hosted distillery tours at a discounted rate througho ...

11/26/2015 03:11 AM
A few days in beertown

I left you last time in Moeder Lambic Fontainas, Brussels's ticker heaven. The other beer I had there before moving on to the cask Cantillon lambic, was L'Amer des Moeders, brewed for the house by Jandrain-Jandrenouille. It's a golden ale of an approachable 5% ABV, pale and slightly hazy with a sugary perfumed nose. This resolves on tasting into a weighty Belgian blonde with spicy jasmine up front and quite a dry finish. It's good, as pretty much everything the brewery produces is, though it's also a little severe, especially if it's intended for repeat purchase.


There's a new geek bar in town next to Centraal station: the first Belgian outpost of the BrewDog chain. It occupies a cavernous space, with oddly less seating than I'd have expected. There are also signs that this is a licensed franchise rather than part of the main operation as the staff don't seem to have the precision customer service expertise that's a hallmark of the UK branches. The menu is a mix of the core BrewDog range and a well chosen selection of mostly unusual Belgian guests. To wit:


Monkey Monk is a new Belgium-based brewing operation founded by Finnish ex-pats. The beer I had was a 6.5% ABV IPA called API and it's all rather simple and tasty, with that orangey hard candy taste common to many Belgian and Belgian-style IPAs, plus a dusting of light spices. Straightforward, no gimmicks; clean and well-made.


I followed it with Mont des Cats, a newish trappist brand, brewed under licence at Chimay. It's 7.6% ABV, a pale orange-brown colour, and smells enticingly of rum, rasins and bananas. The flavour is very much that of a strong dark trappist, with more raisins and a great deal of crusty brown bread, though the texture isn't as heavy despite the substantial strength. I kept expecting some tripel-style spicing, but that doesn't feature. Decent stuff and a pleasant change away from your Chimays and Westmalles while staying broadly within the genre.


That's all there was time for before dinner, hosted by Brussels's most renowned cuisine à la bière establishment, Restobières. Eccentric chef-patron Alain kept thrusting bottles of his house beer at us: ForMi Diable, a blonde ale complete with extensive punning ant cartoons on the label. The use of coriander and orange peel at 6.5% ABV make it something like a souped-up witbier, though the savoury herbal effect is more reminiscent of clean Belgian blondes like Duvel and makes it a better food beer. Which is the point, I guess. Anyway, a nice dinnertime conversation beer, though I'm still none the wiser about why the ants.

Also being passed around was a limited quantity of 2009 De Cam Framboise. I'm new to this gueuze brand, but have always enjoyed it so far. This red one is 6% ABV and very funky: lots of brett, traces of vinegar and just a tiny wisp of residual raspberry fruit. The most distinguishing feature was the sharp acidity, making it pure heartburn in a bottle. Fun to try, but a sip is plenty for my unrefined tastes.


For afters, a trip around the corner to Pin Pon, which I mentioned on Monday. As well as the house beer, I also had a go of St Feuillien Grisette Fruit des Bois, much to the bemusement of my companions. And the bar staff, actually. We're used to grisette as very much a craft style -- so craft that I don't think anyone in Ireland has made one yet -- but I suppose in Belgium this light saison still carries the less romantic associations of its industrial past. And especially when a load of purple syrup is dumped into the vat. The end result is 3.5%, bright pink and very sweet. The flavour is that of a forest fruit yoghurt, all fruit gunk and not much beer behind it, just a kind of vague stale mustiness. I'd be interested in trying the naked version of this, but it scratched my sweet fruit beer itch for a while.


A pub crawl on a different evening began with dinner in La Lombard, washed down with Petrus Aged Pale, a beer which, from what I've read lately, did rather well out of its sponsorship at the 2015 European Beer Bloggers' Conference. This is a whopping 7.3% ABV and features an odd aroma of candycanes and vinegar. It falls somewhere on the spectrum between proper Belgian sour beer and the high-volume industrial gueuzes, a properly bitter tartness sits next to quite a heavy sugariness. A simple flavour, with no woody or bacterial complexity, it's accessible and drinkable, despite the strength. And the good news is that importation to Ireland is imminent.


Dessert was Troubadour Imperial Stout. A little disappointing, this. I was expecting bigger and better but instead I got something which called ancient memories of chocolate-flavoured Ready Brek to mind: that fine sawdust wheatiness and sweet milk chocolate. A metallic hop kick in the finish and a light pepperiness adds a modicum of complexity, but that's your lot: just because something is from one of Belgium's best brewers and is 9% ABV doesn't mean it will alter your perception completely.


Guest photobomb by Tim Webb

After a quick stop in A La Bécasse and a pair of big jugs, the evening wound up in Toone and my nightcap was 3 Fonteinen Oude Kriek. This chap is only 5% ABV but very dense with it, a dramatic dark blood-red colour. I reckon the thickness helps offset the sourness because this is quite gentle in that respect, taking away the harsh acidity and leaving a pleasant spiciness. No fruit sweetness has survived the process and the flavour is more like tart blackcurrant than cherries to my mind. I can't remember the last time I enjoyed a kriek this much.


The last event of the trip was a reception the EBCU held for politicians and the drinks industry, in celebration of the group's 25th birthday. Member organisations had shipped in beer from their homes so there was a veritable buffet of varied European beers -- special thanks at this point to Carlow Brewing for providing Beoir's contribution to the party. I was only around for the set-up of the event so had time to sample just two of the beers on offer. One was Visioen, an 8% ABV stout from Dutch brewer 7de Hemel. It's a perfectly classical example of a strong stout: roasty and creamy at first and finishing with an assertive dry bite. The other, also a stout, was East London's Quadrant. This includes oatmeal and gets the benefit of its smoothing effect. But there's plenty of roast too and a certain sourness as well. Very drinkable and it would have been nice to compare both of these to Leann Folláin, which I'm told was very popular on the night.

But I had to make my excuses and depart, shoplifting as much as I could carry from behind the bar. Posts about my ill-gotten gains will follow in due course.

11/26/2015 03:05 AM
Random Dutch beers
Being a lazy, lazy git, I'm returning to sort of beer-reviewing. Sort of, because, let's face it, my descriptions are pretty crap.

Sell yourself in the first paragraph, that's what they say. That should have ensured I've got this post to myself. Other people are grossly over-rated. Nice to be able to relax in my undercrackers.


Brand IPA
What's happening to the world? A Heineken Lager brewery making an IPA? I guess it will be an Imperial Stout next. Be interesting to know a couple of things. Is it top-fermented? Is it brewed in the Brand brewery? The aroma is oddly savoury and quite subdued. In the mouth it's like bitter marmalade. Very bitter marmalade. I wonder what the hops are? They don't taste particularly New World. A nice enough beer, though I wonder who its target market is.


St. Christoffel Blond
Brewed at the Proefbrouwerij according to RateBeer. Good spicy hop aroma. Grassy in the mouth and pleasantly bitter at the end. A decent drinking Lager. Pretty label, too.


Hertog Jan Weizener
Another attempt by one of the Big Boys (the Biggest Boy, in fact) to brew a non-native style. RateBeer calls it a Witbier, even though it appears to be in the German style. At least from the name. I spotted a vague whiff of cloves. Either it's not particularly strong or I'm coming down with a cold. I did just sneeze, so it could well be the latter. The label says it contains orange peel and coriander. So a Witbier, I guess. I wonder where it's brewed? Really in Arcen?

Off to peel off the labels now.

11/26/2015 02:00 AM
Pub Entertainment, 1926


Looking for one thing, we found another: an essay by H.V. Morton entitled 'Pub Crawlers', published in The Nights of London in 1926. In this context, the crawlers are not drinkers as in modern usage but hawkers relying on 'human nature in its most expansive moments', (i.e. pissed, in the pub) to earn a few pennies selling … Continue reading Pub Entertainment, 1926 →

Pub Entertainment, 1926 from Boak & Bailey's Beer Blog - Over-thinking beer, pubs and the meaning of craft since 2007



11/26/2015 01:27 AM
Beer In Ads #1740: Turkey & Beer
Wednesday's ad is for Budweiser, from 1964. A surprisingly simple, if busy, ad showing a large turkey that fills the page, laid out on a holiday decorated table, with a bottle of Bud and a full glass of beer next to it. It's actually making me hungry, and thirsty, for Thanksgiving...

[[Click through to the Bulletin for full content]]

11/26/2015 01:22 AM
A Whale A Week: Prairie Bomb!
OK, I fell down on the job and missed 2 weeks.  I've caught up on tasting several beers, but have not had the time to get them written up.  This week we go with one from Oklahoma of all places...P-p-p--prairie Bomb! Prairie Artisan Ales' Bomb! I had heard about Prairie Artisan Ales for a while, but we do not get them in Minneso ...

11/25/2015 11:13 PM
Vegetarian Thanksgiving Wine Pairings
For the last couple of years, Wine Beer Washington has written about traditional Thanksgiving food and wine pairings. One of our writers recently came across a recipe for a Butternut version of Turduckhen and posted it on her Facebook page. The recipe looked tasty and it inspired me to try it as the centerpiece for […]

11/25/2015 10:54 PM
Grand Rapids Cocktail Guild: Improving the culinary culture of West Michigan
GRAND RAPIDS – The Grand Rapids Cocktail Guild exists for promoting weeks like this. An opportunity to promote Michigan's burgeoning distilled spirits culture, a chance to offer the typical cocktail drinker something out of the norm, and a way to share the passion that drives the bartenders we all know and love, Cocktail Week Gran ...

11/25/2015 10:45 PM
Patent No. 3480175A: Single Pull Ring Tab
Today in 1969, US Patent 3480175 A was issued, an invention of Nick S. Khoury, assigned to the Continental Can Co., for his "Single Pull Ring Tab." There's no Abstract, although in the description it includes this summary: This subject has to do with easy opening can ends having a tear...

[[Click through to the Bulletin for full content]]

11/25/2015 07:00 PM
Patent No. 2861603A: Coin Operated Beer Dispensing Machine
Today in 1958, US Patent 2861603 A was issued, an invention of Harry R. Terlecki, for his "Coin Operated Beer Dispensing Machine." There's no Abstract, although in the description it includes this summary: My invention relates to a coin operated multi-barrel beer dispensing machine...

[[Click through to the Bulletin for full content]]

11/25/2015 07:00 PM
Industry News: WA: Vancouver: Visit Vancouver to get your "Brewcouver Passport".



11/25/2015 05:19 PM
Dogfish Head Hoo Lawd – "Hoppiest Beer Ever Documented"


(Milton,DE) – Dogfish Head has created another boundary-pushing off-centered ale. This time, it just so happens to be the h…

The post Dogfish Head Hoo Lawd – "Hoppiest Beer Ever Documented" appeared first on thefullpint.com.



11/25/2015 05:17 PM
Thanksgiving Humor
Starting off the Thanksgiving Holiday weekend with a little humor.





11/25/2015 04:42 PM
Green Flash announces single-hop pale ales on tap for 4th annual Hop Odyssey lineup
Green Flash celebrates its hoppy roots with the final release of the 2015 Hop Odyssey series, Segal Ranch Session IPA, and the 2016 Hop Odyssey series. Continue reading

→



11/25/2015 04:00 PM
Undeniably Smooth: Double Cross Vodka
  After journeying into the world of undiscovered but highly regarded distilleries, the creators of Double Cross Vodka stumbled upon a place settled deep in the Tatra Mountains of Slovakia with a spirit so stunningly smooth, they knew it was the one. Even the name stems from the vast mountainous ...

11/25/2015 03:37 PM
Goose Island Sour Sisters Beer Dinner at EdgeWild
[ December 1, 2015; 6:00 pm; ] EdgeWild Bistro in Creve Couer has teamed up with Goose Island to put on a very special beer dinner.  On Tuesday, December 1st, EdgeWild will be presenting a Sour Sisters Dinner. This four-course dinner will feature nothing but Goose Island's Belgian-style wild ales including Gillian, Halia, Juliet, and Lolita.  It will also feature Goose Island brewmaster Patrick Reisch. This [...]

11/25/2015 03:00 PM
Brewery News: WA: Tacoma: Three Magnets Brewing celebrates 1st anniversary with 4 beer releases.



11/25/2015 02:54 PM
Backwoods Brewing To Open Production Brewery In Stevenson, Washington
Backwoods Brewing Company has announced its expansion to neighboring Stevenson, Washington with the build out of a new production brewery. The brewery that was established in 2012 will continue with its Brew Pub in Carson, Washington but will add a new production facility located in the Port of Skamania on the Stevenson waterfront at 85 […]

11/25/2015 02:34 PM
Optimism Brewing Set to Open Saturday, December 5


Story by Kendall Jones, via Washington Beer Blog.

Story by Kendall Jones, via Washington Beer Blog. Located at the corner of Broadway and Union Street in Seattle's bustling Capitol Hill neighborhood, Optimism Brewing plans to open next Saturday, December 5th, the anniversary of the repeal of prohibition. I was there yesterday for a sneak peek. To begin with, local beer fans will immediately...

The post Optimism Brewing Set to Open Saturday, December 5 appeared first on Beer News.



11/25/2015 02:24 PM
The Coolest Cans
This is hands-down one of the coolest designs for a beer can I've ever seen. Designed by a Romanian company, Remark Studio SRL, it even won a Gold Pentaward last year for concept design in the worldwide packaging design awards competition. The only sad news is that while it's an...

[[Click through to the Bulletin for full content]]

11/25/2015 02:00 PM
The Negroni Cocktail Made Easy
There's nothing like a classic cocktail at home. Well at least that's what you said on drink one. By the time you're on the third drink, you realize your kitchen counter is sticky and every spirit bottle you own is spread over the kitchen counter in between random orange garnishes ...

11/25/2015 01:42 PM
Evans Brewing Company Announces Year-Round Lineup


(Irvine, CA) – Evans Brewing Company has announced the release of four bottled beers that will constitute the core of initia…

The post Evans Brewing Company Announces Year-Round Lineup appeared first on thefullpint.com.



11/25/2015 12:12 PM
Patent No. 441477A: Bottling-Machine
Today in 1890, US Patent 441477 A was issued, an invention of William H. Foye, Jr., and William H. Foye, Sr., for their "Bottling-Machine." There's no Abstract, although in the description it includes this summary: Our invention relates to improvements in bottling-machines used in...

[[Click through to the Bulletin for full content]]

11/25/2015 12:07 PM
Pretty Things Beer and Ale Project Calls it Quits


(Somerville, MA) – From Pretty Things – "For a beginning, there must be an end. You can wander off your path or you can …

The post Pretty Things Beer and Ale Project Calls it Quits appeared first on thefullpint.com.



11/25/2015 12:01 PM
Blind Porter Tasting


Our dark beer saga continues with an English Brown Porter tasting. This week, John puts three beers in front of me to try blindly. A commercial porter (Taddy Porter), his home roasted malt Brown Porter from the Brew United Challenge, and his newest Brown Porter made from traditionally roasted malts. John put the these three […]

Read the original article Blind Porter Tasting and other Brew Dudes posts.


11/25/2015 12:00 PM
13th Annual Festival of Wood and Barrel Aged Beer
Another Festival of Wood and Barrel Aged Beer is now in the books. Thirteen years strong and still growing, FoBAB is the premiere barrel-aged beer festival in all of the land. For the 2015 edition the Chicago festival featured 157 breweries that poured 363 different beers that spent some of its life in a wooden […]

11/25/2015 11:39 AM
BeerSmith Black Friday Sale – Great Deal on BeerSmith Software, Malt Mill, Videos, Books

BeerSmith Black Friday Sale – Great Price on BeerSmith Software I'm offering my best price ever on BeerSmith 2.2 Brewing Software as well as 20% off Barley Crusher Malt Mills, 25% off the "How to Brew" videos and DVDs and a great price on my "Home Brewing with BeerSmith" book, which is a collection of […]

11/25/2015 11:26 AM
The Rare Beer Club unveils limited offer incl. Rodenbach Vintage 2012, Mikkeller Winbic
Sponsored Post: The Rare Beer Club periodically offers current members an exclusive special offer featuring up to four beers. The latest such offer includes the following four beers: 1) Rodenbach Vintage 2012 (Each bottle signed by brewer) – RateBeer 99 […]

11/25/2015 11:02 AM
Brewcouver Passport Launches in Vancouver on Black Friday
FOR IMMEDIATE RELEASE Vancouver, WA — Portland might get all the love, but a craft beer scene is brewing and growing just across the Columbia River in Vancouver, Washington. To that end, the Brewcouver Passport—Vancouver's first-ever brewery map and passport—will introduce craft beer fans to breweries throughout Vancouver starting Nov. 27, 2015. Nine Vancouver-based breweries are spotlighted on the […]

11/25/2015 11:00 AM
Brewery News: WA: Seattle: Big Time Brewery's Old Wooly Barleywine Ale returns December 1st, from 11am.



11/25/2015 11:00 AM
Brewery News: OR: Stop into any Laurelwood Brewing and Doernbecher Children's Hospital collaborate to give people $1 - in exchange for a toy.



11/25/2015 11:00 AM
Explore Bordeaux Through Mini Documentary Series
Everyone knows France is one of the wine capitals of the world with one region in particular, Bordeaux, grabbing the attention of the media. A Bordeaux wine is very obviously any wine produced in Bordeaux, but with wine becoming the main namesake of the region, what about the other talents ...

11/25/2015 10:57 AM
Stone Stochasticity Project Grainiac arrives this week
Stochasticity Project Grainiac will start arriving in 22-ounce bottles and on draft at select retailers nationwide the week of November 23rd, 2015. Continue reading

→



11/25/2015 10:54 AM
Goose Island Beer Dinner at Cellar House in Oakville
[ December 2, 2015; 7:00 pm; ] The Cellar House in Oakville is a hidden treasure for those of you looking for craft beer in South County. And if great beer wasn't enough, they've begun doing regular beer dinners as well. Next Wednesday, December 2nd, Cellar House is putting on a beer dinner featuring Goose Island Brewing Company. This five course meal begins at [...]

11/25/2015 10:50 AM
Bell's Oarsman Ale to debut in cans in 2016
Bell's Oarsman Ale will be available exclusively in 12 oz. cans, packaged in six-packs, and on draught beginning in March. Continue reading

→



11/25/2015 10:46 AM
Lompoc Brewing To Release 8 Holiday Beers
An excellent way to kick off the week of the Holiday Ale Festival is with Lompoc Brewing at its Sidebar on Monday, November 30 as the prolific brewery releases eight holiday seasonals at it annual Lompoc Holiday Beer Extravaganza. Beginning at 4:00pm, Sidebar will be releasing all eight of its holiday themed seasonals all in one location. […]

11/25/2015 09:30 AM
Flying Dog Cranberry IPA and Lemon Sugar Cookie Pairing


The post, Flying Dog Cranberry IPA and Lemon Sugar Cookie Pairing, first appeared on The Barley Blog.

I'll be honest, this pairing wasn't one that I was particularly looking forward to when the package of Flying Dog beer and Otterbein's cookies arrived the other day. Cranberry-anything in beer and I haven't had the best of relationships and sugar cookies aren't my favorite style, as pointed out in previous reviews. But, still I […]

The post, Flying Dog Cranberry IPA and Lemon Sugar Cookie Pairing, first appeared on The Barley Blog.



11/25/2015 07:00 AM
Festival News: WA: Seattle: Tickets still available for this year's Washington Brewers Guild's "Winter Beer Festival"



11/25/2015 06:00 AM
20th Annual Holiday Ale Festival Returns to Pioneer Courthouse Square
A week from today Pioneer Courthouse Square will be transformed into a winter beer paradise when the 20th Annual Holiday Ale Festival returns to Portland's Living Room from Wednesday, December 2 through Sunday, December 6. This year's festival will feature over 50 beers, ciders and meads that are sure to warm the 14,000 festival attendees […]

11/25/2015 05:30 AM
Weekly Beer Calendar Update: November 25 - November 30
Coming at you a day earlier than the weekly calendar normally comes out. Figuring you might be pre-occupied with turkey, parades, football, and/or nursing hangovers tomorrow. So here is the remainder of the month in beer events, beginning with today's. Also, please keep my book events in mind where I'm talking beer, selling/signing books, and in some cases tasting beer with anyone who shows up.

11/25/2015 03:27 AM
Bottle Milds 4: Old & Dark


This time, we're tasting two beers that weren't on our original list, one from Glamorganshire, the other from Sussex. There was a bit of angst on Twitter and elsewhere when we said we hadn't been able to get Brain's Dark for this tasting. We really did try, checking six or seven different supermarkets, and online. … Continue reading Bottle Milds 4: Old & Dark →

Bottle Milds 4: Old & Dark from Boak & Bailey's Beer Blog - Over-thinking beer, pubs and the meaning of craft since 2007



11/25/2015 03:05 AM
Let's Brew Wednesday – 1958 Fullers London Pride


It certainly is with Dolores. Pride is her preferred drink, when in London. Though you'll notice that the brewhouse name wasn't LP, as in later logs, but SPA. Which presumably stands for Special Pale Ale. I'm not sure exactly when it was introduced, but it seems to have been sometime in the early 1950's. Something called Best PA appears in the Whitbread Gravity Book in 1951. It looks very similar to Pride in gravity. The first mention of London Pride in the Gravity Book is in 1953.

Many brewers took the opportunity to introduce a stronger Bitter in the 1950's. Wartime restrictions had killed forced Bitters to drop below 4% ABV. Both Watney and Youngs called theirs Special Bitter, beers of a similar strength to London Pride. They sold for 2d a pint more than Ordinary Bitter. A premium I'd be willing to pay for the extra oomph.

It's a simple recipe. Which I've made even simpler by replacing the glucose and the proprietary sugar PEX with more No.2 invert. The sugar content is quite low. 10% to 15% was more usual. In case wondering, the current version of London Pride has quite a different grist. Fullers now brew all-malt. There's 5% crystal malt, 0.25% chocolate malt and the rest is pale malt.

The original mashing scheme was an underlet mash. It started at 144º F and stood for half an hour. There was then an underlet that raised the temperature to 152º F and it was stood for 2 hours. Feel free to replicate that if you want to go for full authenticity.



That's all I can think of so over to me for the recipe . . . . .




1958 Fullers SPA
pale malt
7.75 lb
79.49%
flaked maize
1.50 lb
15.38%
no. 2 sugar
0.50 lb
5.13%
Fuggles 90 min
1.00 oz


Fuggles 60 min
0.75 oz


Goldings 30 min
0.75 oz


OG
1043.2


FG
1011.4


ABV
4.21


Apparent attenuation
73.61%


IBU
34


SRM
12


Mash at
152º F


Sparge at
165º F


Boil time
90 minutes


pitching temp
60º F


Yeast
WLP002 English Ale





11/25/2015 03:00 AM
What year did a whiskey bottle walk in the Thanksgiving Day Parade?
A bit of Thanksgiving Day trivia for you, What year did a large red whiskey bottle walk in the Thanksgiving Day Parade? The Answer is 1913, I've been watching the parade for years and I can't remember ever seeing liquor or beer present in the parade but in 1913 it happened. Which according to Wikipedia […]

11/24/2015 11:34 PM
Mike Hinkley of Green Flash Brewing Addresses Sale Rumors Again


(San Diego,CA) – After the the acquisition of Saint Archer Brewing by MillerCoors this summer and loss of Brewmaster Chuck S…

The post Mike Hinkley of Green Flash Brewing Addresses Sale Rumors Again appeared first on thefullpint.com.



11/24/2015 07:41 PM
Malt's time to shine, says brewer
The global hop shortage will necessarily drive further varietal exploration of beer's other key ingredients, an American brewer has predicted.

11/24/2015 06:03 PM
$1 Million Expansion for Abnormal Beer Co


(San Diego, CA) – Abnormal Beer Company is excited to announce a $1 million expansion investment to fulfill their growing …

The post $1 Million Expansion for Abnormal Beer Co appeared first on thefullpint.com.



11/24/2015 05:16 PM
Big Time Brewery – Old Wooly's 25th Anniversary


Story by Kendall Jones, via Washington Beer Blog.

Story by Kendall Jones, via Washington Beer Blog. Old Wooly Barleywine is a holiday tradition around here. The Big Time Brewery cut the ribbon in 1988 and became the first brewpub to open in Seattle since Prohibition. Two years later, in 1990, Big Time brewed its first batch of Old Wooly Barleywine. In other words,...

The post Big Time Brewery – Old Wooly's 25th Anniversary appeared first on Beer News.



11/24/2015 05:00 PM
Vivajennz Puts New Spin On Wine In A Bag
Toting around wine just got a little bit easier and a whole lot more stylish with the help of a special type of bag, which comes in your choice of size: purse (regular or cross-body), tote, or messenger bag. Wine in a bag just gained a new meaning under the ...

11/24/2015 02:06 PM
Round Table Hops Kickstarter
Round Table Hops has an interesting take on hop production. They've built up a model of a greenhouse-based hydroponic hopyard capable of year round harvests. Watch the video and see what you think. A few points that stuck out to me: 60% decreased water usage compared to traditional methods 98% reduction in land requirements compared ...

11/24/2015 02:00 PM
Quadra Modular Wine Rack
One of the coolest design decisions you'll ever make is getting this wine rack for your home. Spice up any kitchen or dining room wall with these wine racks. You can play with the placement of the units, and create the best design for your unique space. Find the perfect ...

11/24/2015 01:49 PM
O'Connor Brewing Bourbon Barrel Aged Robust Porter


The post, O'Connor Brewing Bourbon Barrel Aged Robust Porter, first appeared on The Barley Blog.

I've had a couple of beers from O'Connor Brewing thus far and it seems like each has been part of a limited release series — Heavy Footer and Steel Battalion — from which I have encountered another beer. I wonder if the company just releases a beer in it's own series and then moves on. […]

The post, O'Connor Brewing Bourbon Barrel Aged Robust Porter, first appeared on The Barley Blog.



11/24/2015 12:08 PM
Sundog Cider – Hand crafted and Powered by the Sun in the Hudson Valley


How does an installer of solar panels and a manufacturer of magnetic products come up with the idea to make hard cider? For Jody Rael, who had been making fruit wines for many years, a light bulb went off when he discovered a bottle of his wine underneath his bed that had been there for […]

The post Sundog Cider – Hand crafted and Powered by the Sun in the Hudson Valley appeared first on CrushBrew.



11/24/2015 11:55 AM
A better take on Beer-of-the Month clubs with the Artisan Brew Club
Monthly boxes of goodies delivered to your front door are growing in popularity. Everything from food (Blue Apron) and clothes (Trunk Club) to nerd treasures (Loot Crate) are now available and have become a popular holiday gift item.Craft beer...



11/24/2015 10:48 AM
Something I did not know.
This blog has made a healthy living off of making fun of Victory-lovin', corner bar stool sittin', ever promotin', email spammin' Richard Ruch over the past decade or more, but today it's all hat tips and high praise as his … Continue reading

→



11/24/2015 10:39 AM
Beer Release – Holiday Gose, Reuben's Brews


Story by Kendall Jones, via Washington Beer Blog.

Story by Kendall Jones, via Washington Beer Blog. In September, Reuben's Brews Gose earned a coveted gold medal at the Great American Beer Festival. On Wednesday, November 25th the brewery releases the holiday version of this award-winning beer. The Holiday Gose is a cranberry-orange variation of the same beer that brought home the hardware. Below,...

The post Beer Release – Holiday Gose, Reuben's Brews appeared first on Beer News.



11/24/2015 10:00 AM
Bits and Brews: Anderson Valley Blood Orange Gose and Ducktales Remastered
Featured Contributor: Dan Ryan @DannyRyan Around on and off since the early 1600's, the Gose (pronounced goes-uh) style has seen a recent resurgence in popularity. And with good reason. The beer, a sour wheat beer, is incredibly refreshing any time of year. It pairs very well with food and its low ABV makes it one of the more sessionable beers on the market. There are a number of craft brewers around the United States brewing a Gose as part of their regular lineup. Lost Nation out of…

11/24/2015 08:13 AM
Tech Specs Make Good Advice
I was looking at kegerators online recently and had to laugh when I saw this in a product description:

Holds either a 1/2 barrel keg or a 1/4 slim keg. The unit converts between a refrigerator and a beverage cooler to suit your needs. Note: Does not hold Coors and Miller brand kegs.
I know, technically, that's because those kegs are larger than standard kegs. Still, if I ever added one of these to my basement, that would be one of the rules of the house.




11/24/2015 04:54 AM
The 2015 Tuesday-Before-Thanksgiving edition of #VeggieDag Thursday.

Here it is: this year's Tuesday-before-Thanksgiving edition of VeggieDag Thursday.


Mom's Cranberry Relish
INGREDIENTS

Cranberries (12 ounces)
1 large unwaxed orange: washed, do not peel.
1 large tart apple: washed, cored, and peeled.
1/8 cup orange juice
My 'secret sauce' addition: 2 TBSP Grand Marnier (or other orange liqueur)
4-6 TBSP sugar, more or less, to taste (or —not from Mom: agave syrup, to taste)
PROCEDURE
Chop in a food processor. Leave chunky; do NOT over-pulse. Cover and let sit a few hours or overnight in the refrigerator.

More recipes, from around the web
Food 52 suggests cooking with cider.

Because it shares so many characteristics with wine—from its bright fruitiness and slight sweetness to its balance of tannins and acidity—it follows that cider would make an excellent cooking liquid, and it does, in just about every application you can think of.



At Global Vegan Kitchen, Robin Robertson proffers recipes for a complete Vegan Thanksgiving, with beautiful photos.


Joe Yonan, food editor of the Washington Post, shares his "Vegetarian dishes for a Thanksgiving table that welcomes everyone."


From Doron Petersan at Sticky Fingers Sweets & Eats in Washington, D.C.: Vegan Bourbon Pecan Pie (as excerpted by the Washington Post from Petersan's book: Sticky Fingers' Vegan Sweets.


Vegetarian and vegan Thanksgiving meals, via Lindsay S. Nixon, aka The Happy Herbivore, at Forks Over Knives and at her own eponymous blog.


Nana's Lithuanian Kugel, 'veganized.'


Chestnut stuffing, from Martha Stewart. Vegan, if you sub for the butter and chicken stock.


From her cookbook, Dinner in The Beer Garden, Lucy Saunders suggests Corn & Beet Salad with Walnut Dressing for Thanksgiving

because it pairs well with sour brown ales that also happen to go well with other Thanksgiving favorites. Substitute 2 cups corn kernels, oven roasted for 15 minutes, for the corn on the cob, if out of season.



Isa Chandra Moskowitz at Post Punk Kitchen has the recipe for a vegan Thanksgiving centerpiece: Seitan Roast Stuffed With Shiitakes And Leeks.


Serve that with my Stout Mushroom Gravy.
INGREDIENTS

2 cups vegetable broth
2 TBSP kudzu powder (or arrowroot)
1 TBSP extra virgin olive oil
1 small onion, chopped
2 cloves garlic, minced
2 cups cremini mushrooms, thinly sliced
2 TBSP, finely chopped fresh sage
1 tsp dried thyme
a few grinds of black pepper
6 ounces stout (such as Guinness or 'craft' versions) *
1 tsp marmite **
2 TBSP soy sauce **
1/4 cup dried nutritional yeast


* I've used Peg Leg Stout from Heavy Seas Beer and Storm King from Victory Brewing. The hoppiness of the latter added another layer of piquancy. In either case, only six ounces are needed, leaving the chef six ounces for personal refreshment. If you're vegan, you would want to avoid Guinness which uses fish-derived isinglass for clarification, even though the brewery has announced its intention to change that procedure.

** Soy sauce and Marmite already contain hefty amounts of sodium —as does commercial vegetable stock— so no additional salt needed.


PROCEDURE

It always begins with the onions and garlic. Chop, and then, in a large pan, sautée the garlic in extra virgin olive oil over medium heat for a minute. Add onions and sautée until soft and translucent.
Add chopped cremini mushrooms and fresh sage.
In a separate bowl, whisk powdered kudzu into the stout. Add to pan with Marmite, soy sauce, nutritional yeast, and vegetable stock. Fold all together. Bring to boil. Reduce heat and simmer for 15 minutes.
Remove 3/4 of gravy. Process in blender or processor until 'creamy.' Return to pan.
Gently stir together, and serve.
What to drink?
Should it be wine or beer with the Thanksgiving trough? The former, says Chain Bridge Cellars, a northern Virginia wine shop. The latter, say I.



Americans, this Thanksgving, will consume forty-nine million turkeys. Maybe just this once, this Thanksgiving 2015, at least consider this proposition: kill the vegetables but spare the animals. In the 21st century, must we slaughter God's creatures not for need but by choice? Or each other?

Enough pontificating. Enjoy a safe and happy Thanksgiving.

-----more-----
Why the name VeggieDag Thursday? Read this.
Read all the posts: here. Follow on Twitter with hashtag: #VeggieDag.
Suggestions and submissions from chefs, writers, and home-cooks welcomed! Contact me here.




11/24/2015 04:14 AM
Charles Well Sticky Toffee Pudding Ale 5% ABV
Sadly the mouth-feel and flavour lets this brew down a little, it's just not as rich or 'chewy' as it should be. That authentic toffee pudding nose leads you to expect something slightly sweeter and more full bodied.

11/24/2015 03:05 AM
Branded Brown Ale in 1953

Enjoying this series? I think I am. Not totally sure. Let me get back to you in a day or two.

Brown Ale. One the favourite styles of the 1950's. Which is why I'm surprised there are relatively few examples, a mere 17. 16, really, because Southwarke Ale (as it's really spelled) is an Old Ale. Not difficult to work out. That's how it's described on the label. Their Brown Ale was called Doctor Brown. Which for some reason doesn't make the list.

Flowers had a whole bunch of Brown Ales – Poacher, Brownex, to name two – though some were from the J.W. Green portfolio. At this point the two were still separate companies. Whitbread also had another Brown Ale, Double Brown. That was their original Brown Ale, stronger and more bitter than was usual by the 1950's. It was already taking a back seat to Forest Brown, a more typical type, and would be phased out within a couple of years. Forest Brown continued through the Whitbread period as the group's flagship Brown Ale.

Simmonds Berry Brown Ale was a big brand in its day, brewed not just in Simonds' own Reading brewery, but at other plants they owned, too. It was a big enough brand to survive the Courage takeover, though with the name changed to Courage Berry Brown Ale. I wonder how long it lasted? That got me wondering: what was Courage's own version called? About as dull as you could get: Courage Brown Ale.



What's left of this lot? Double Maxim. Though even that has long left its home brewery. Will Brown Ale die out? Probably not as long as Newcastle Brown still retains popularity. But I can't see it becoming part of a brewery's standard range again.


Branded Brown Ale in 1953
Brewery
Beer
Type
Whitbread
Forest Brown
Brown
Barclay Perkins
Southwark Ale
Brown Ale
Flowers
Anchor
Brown Ale
Fremlins
Double Elephant
Brown Ale
H. & G. Simonds
Berry
Brown Ale
John Smith's
Tawney
Brown Ale
Meux's Brewery
Winter Ale
Brown Ale
Mitchells & Butlers
Sam Brown
Brown Ale
Star Brewery
Old Star
Brown Ale
T. Losco Bradley
Red Lion
Brown Ale
Thompsons Brewery
Bell
Brown Ale
Tomson & Wotton
Double Thatch
Brown Ale
Westoe Breweries
Lifeboat
Brown Ale
Wm. Younger
Castle
Brown Ale
Vaux
Double Maxim
Brown Ale, bottled
Higson's Brewery
Double Top
Brown Ale, bottled
Yates's Castle Brewery
Cobnut
Brown Ale, bottled
Source:
Brewery Manual 1953-1954, pages 382 - 394.

Stout next, I think.

11/24/2015 02:55 AM
Types of Pub, 1927


In researching his book The English Public House as it is Ernest Selley travelled to various towns around Britain and concluded that there were three types of pub. The Food Tavern — a type of pub that 'definitely sets out to provide meals… something more than biscuits and cheese, sandwiches and cut cake'. These he found mostly in … Continue reading Types of Pub, 1927 →

Types of Pub, 1927 from Boak & Bailey's Beer Blog - Over-thinking beer, pubs and the meaning of craft since 2007



11/23/2015 11:20 PM
Beer DeLuxe coming to Sydney
A new Beer DeLuxe venue will open in Sydney in December, Armada Hospitality Group has confirmed, continuing the franchise's northern expansion.

11/23/2015 11:07 PM
Vale Bill Cooper
Coopers Brewery has announced the death of former managing director Bill Cooper after a long illness.

11/23/2015 10:20 PM
Coopers launches craft beer extracts
Coopers is launching a new series of DIY beer extracts in response to growing interest in craft beer.

11/23/2015 08:46 PM
Stochasticity Project Grainiac to Release November 23, 2016


ESCONDIDO, CA (Nov. 23, 2015) – The latest release from the Stochasticity Project incorporates newly developed forms of grain yet to be widely used in the brewing world. Malted buckwheat and malted millet were included in the grain bill to create this deep-red, hoppy ale with a unique malt character. Making its debut beginning this

The post Stochasticity Project Grainiac to Release November 23, 2016 appeared first on The Brew Review Crew.



11/23/2015 08:39 PM
Bell's Oarsman Ale to debut in cans in 2016


COMSTOCK, Mich. – Beginning in March, Bell's Oarsman Ale will be available exclusively in 12 oz. cans, packaged in six-packs, and on draught. Available year-round, Oarsman (4% ABV) is a bright tart, refreshing, and drinkable Wheat Ale that was first released in 2010. "Since this beer is so versatile, canning this beer made a lot

The post Bell's Oarsman Ale to debut in cans in 2016 appeared first on The Brew Review Crew.



11/23/2015 06:40 PM
Weekend of Tartness coming to Brisbane
Brisbane's Scratch Bar is hosting a tribute to sour ales this weekend, November 28 and 29.

11/23/2015 06:39 PM
Diamond Knot is Feeding the Homeless Thanksgiving Dinner


Story by Kendall Jones, via Washington Beer Blog.

Story by Kendall Jones, via Washington Beer Blog. The staff at Diamond Knot Craft Brewing is giving back, not only with their time, but with dinner this Thanksgiving. Both Diamond Knot locations are preparing and serving an early dinner for those in need this holiday season. "I can't even begin to describe how proud I...

The post Diamond Knot is Feeding the Homeless Thanksgiving Dinner appeared first on Beer News.



11/23/2015 03:17 PM
Victory opens its Parkesburg pub and you should open a Victory Java Cask Coffee Stout as soon as the opportunity arises.
I wrote on Facebook last week about my visit to the new Victory brewery in Parkesburg for a press event just prior to the official opening of the pub there… Spent most of the day at the press event marking … Continue reading

→



11/23/2015 11:27 AM
Coopering: The Art and Craft of Barrel Making


The art of handcrafted barrel making is known as coopering. Historically, barrel making can be traced back to the ancient Romans. Wooden barrels were a convenient way for goods to be easily shipped and transported. Phil Burton, president and owner of Barrel Builders, has been in the barrel making business for over 40 years. Barrel […]

The post Coopering: The Art and Craft of Barrel Making appeared first on CrushBrew.



11/23/2015 11:00 AM
Brew and View #2 : Animal House
There really aren't a whole lot of movies that are more closely associated with the idea of a "drinking movie" than the 1978 comedy classic Animal House.  Animal House became the movie that introduced us to John Belushi as a film star while simultaneously making us fall in love with the toga party and also producing some of the most iconic scenes in comedy history. The movie takes place at Faber College and focuses on the Delta Frat house.  The lovable Delta's take us on a rambunctious journey…

11/23/2015 09:59 AM
Flying Dog Citrus Saison and Sugar Cookies Pairing


The post, Flying Dog Citrus Saison and Sugar Cookies Pairing, first appeared on The Barley Blog.

The second beer and cookie pairing in this years holiday release from Flying Dog Brewery and Otterbein's Bakery features Citrus Saison and sugar cookies. Now, I'm not the biggest fan of sugar cookies in general. It's not that I don't like them — they just don't do anything for me. But I'm willing to try […]

The post, Flying Dog Citrus Saison and Sugar Cookies Pairing, first appeared on The Barley Blog.



11/23/2015 09:00 AM
Bainbridge Organic Distillers: Why Organic Spirits Rule


Bainbridge Organic Distillers is one of the few all-organic distilleries in the United States. Producers of the "best vodka in the world" according to the recent World Drinks Award (London) and lovers of traditional production techniques, Bainbridge is changing the way we think of craft drinks. We talked to Keith Barnes, proprietor and distiller at […]

The post Bainbridge Organic Distillers: Why Organic Spirits Rule appeared first on CrushBrew.



11/23/2015 09:00 AM
Call Her a Winemaker, Not a Female Winemaker


Alysha Stehly is an Enologist for Vesper Vineyards. She is also the Winemaker for Stehleon Winery in Escondido California. She doesn't feel that being a female winemaker is unique, and she doesn't see herself as a novelty. "When I was in college it was almost 50/50 split of male and females in all of my […]

The post Call Her a Winemaker, Not a Female Winemaker appeared first on CrushBrew.



11/23/2015 08:48 AM
Making A Lemon And Ginger Cordial


A lot of Home Brew Answers is dedicated to making alcoholic drinks and beverages. Todays recipe is for a soft drink. Having something non-alcoholic and full of flavour in the house means you don't get tempted into unhealthy ways. Making something like this Lemon and Ginger Cordial at home means you know exactly what is in it. There are no artificial flavourings, sweeteners and you can dictate exactly how much of each ingredient is in it. If you love ginger put more in, grab some fresh ginger use that as well. It's entirely up to you. I like the warming Read more

The post Making A Lemon And Ginger Cordial appeared first on Home Brew Answers.



11/23/2015 08:07 AM
Remembering Blessed Miguel Pro
[Reposted from November 23, 2013.]

November 23 is the Feast Day of Blessed Miguel Pro. Born on January 13, 1891, in Guadalupe, Mexico, Miguel Pro was ordained a Jesuit priest in Belgium in 1925. He returned to his home country in 1926, in the midst of that country's Cristeros War. After being falsely accused of an attempted bombing, Father Pro was executed by government forces without trial

.



Blessed Miguel Pro's final request was to be allowed to pray to his heavenly Father.

After which he refused a blindfold and faced the firing squad bravely, proclaiming ¡Viva Cristo Rey!
Father Pro's executioners initially failed at their task, and the deed was finished at point blank range.
I am saddened, but hardly surprised, at the ignorance of the American public regarding the persecution of Catholics, and of the Cristero War that took place in Mexico in 1926 through 1929. Some 250,000 people lost their lives in a persecution that was supported by the government of the United States with both funds and air support. Given the ever-growing intolerance towards Christians, especially Catholics, in the United States,
we would do well to remember
.
Christ the King, by the intercession of Blessed Miguel Pro, I beg you to answer my prayers. Give me the grace and the strength necessary to follow your heroic example and to live my Catholic faith in spite of all temptations and adversities. Amen.


11/23/2015 07:02 AM
Waterfall Drinking Game with Cards


Yet another simple card game that can add life to any party, and like many other drinking games, the more people you have, the merrier it will be. It's more fun with the same number of boys and girls, but no problem if your group is unevenly numbered. Think of …

The post Waterfall Drinking Game with Cards appeared first on Best Drinking Games From All Over The World.



11/23/2015 07:00 AM
Circle of Death Drinking Game with Cards


Circle of death, also known as the ring of fire, is a drinking card game popular among party lover of all ages. With the basic principles similar to that of Kings and Waterfall, it has a different set of rules when it comes to what each card stands for. Circle …

The post Circle of Death Drinking Game with Cards appeared first on Best Drinking Games From All Over The World.



11/23/2015 06:00 AM
Beer links for 'honest beer' drinkers and geeks alike
MONDAY BEER LINKS, MUSING 11.23.15 The Problem with "Craft" [Via Beaumont Drinks] What is an "honest" wine? [Via Steve Heimoff] The story of the week was "$1 Billion" or maybe just "B" — because the amount that Contellation Brands paid for Ballast Point Brewing was a bigger deal than another used-to-be-small brewery being acquired by […]

11/23/2015 03:17 AM
Retro Bottles from Harvey's


A £37.50 mixed case from Harvey's of Lewes brought us a selection of 24 gloriously old school beers in tiny 275ml bottles. They look as if they've been pulled from a dusty shelf behind the bar at a pub that closed in 1983 — not 'faux-vintage' but evidence that, if you wait long enough, most graphic … Continue reading Retro Bottles from Harvey's →

Retro Bottles from Harvey's from Boak & Bailey's Beer Blog - Over-thinking beer, pubs and the meaning of craft since 2007



11/23/2015 03:09 AM
Brussels brewing
In Brussels for the Autumn 2015 EBCU meeting, I didn't mean to visit every operating brewery in the city. It just kinda turned out that way. I trod a path similar to the one Steve did here during the summer, though with more of the breweries actually in action. It's interesting to observe just how fast the brewing scene in Brussels is currently moving.


First stop as soon as I reached the city was Brussels Beer Project which had opened specially for delegates just ahead of its grand launch a week later. The taproom, on the edge of the city centre just beyond Sante-Catherine, is open Thursday to Saturday and the intention is to pour the brewery's own beers alongside selected guests. In a room behind it is the shiny steel brewkit and a handful of wooden casks with experiments ageing within. The plan, the founders told us, is to make around 20 different beers a year, collaborating as much as possible and becoming an integral part of beer in Brussels. Bottles of the first few new ones were on display but weren't quite ready for drinking so we made do with the last of the beers BBP has been producing elsewhere over the last couple of years.


Delta IPA and Dark Sister black IPA I've covered before; suffice it to say that the latter was on particularly good form and I hope the recipe makes the transition to in-house unscathed. My first was Babylone, a dark amber coloured IPA of 7% ABV with a fun gimmick in that 30% of the grist is made up of unsold bread they collect from bakeries. (40% is possible, said Dimitiri the bar manager, but inadvisable.) The hops are a transatlantic mix of Chinook, Crystal and East Kent Goldings and the end result a gorgeously thick and spicy beer, oozing bitter resins as it sparks with black pepper. I'm not sure how much I could get through in one sitting, but I wouldn't mind putting that to the test.


But there was another beer to try, namely Grosse Bertha, a hybrid of the German weissbier and Belgian tripel beer styles. It could pass for either on appearance and the opening impression is soft and wheaty like a weizen, incorporating the de rigeur bananas plus the sort of green celery effect that German hops sometimes bring to these. However, it's also 7% ABV and carries all the heat and spice you'd expect from a tripel as well. It fascinated me for a while, standing with a glass on the brewery floor, flipping my perception between the two styles like a lenticular picture. The problem arose when it came time to finish the glass and move on to something else: the flavour is so big and busy that it actually becomes difficult drinking quite quickly, especially if it gets warm. Sharing 33cl measures of beer is, of course, a dreadful abomination, but you might get away with it here.


Naturally the trip incorporated a visit to the city's oldest working brewery, Cantillon. It's undergoing a bit of a supply-side crisis at the moment, and though the range of beers being produced has never been greater, a lot of it seems to be confined to the brewery bar: off sales are severely limited, in both variety and permissible order size. The issue is one of space, we were told, and a new warehouse currently being prepared will go some way towards relieving it. Meanwhile, just one new Cantillon for me: Haute Densité. You can read the convoluted history of this one here, and it certainly lived up to its name, being 9% ABV and incredibly heavy despite the high attenuation. There's the characteristic earthy lambic funk alongside a very uncharacteristic sweet honey flavour, as well as an intense beeswax bitterness. Yet all throughout, there's a mature smoothness that ensures its drinkability. A lovely twist on good gueuze, and I look forward to Cantillon getting more experiments like this out on the market.


From the oldest brewery to the newest (or at least the newest then; these guys have opened subsequently with no regard for my publishing schedule), En Stoemlings is a two-man operation in a tiny premises by Chapelle station, not far from both Gare du Midi and Place Fontainas. The name translates roughly as "the sneaks", recalling the time before their commercial operation was quite as above-board as it is now. They make one beer, 125 litres at a time, and sell 80% of it at the front door of the brewery. The beer is called Curieuse Neus and is a 7% ABV tripel, available in 75cl bottles and on draught in a handful of outlets, including Bar Recyclart around the corner under the railway tracks. The beer is... OK. Workmanlike. The ABV is on the low side for a tripel but it's still surprisingly heavy. The classic tripel spices are present and correct though a touch of hot marker pen phenols on the finish compromises it a little. Decent for a first effort and I'm sure it's merely the gateway to greater things.


That just leaves Brasserie de la Senne, a relative brewing veteran at this stage. My first encounter with their beer this time was at Pin Pon, a charming little stand-up bar in a renovated fire station on Place du Jeu de Balle. Senne makes a house lager for them, which is also called Pin Pon. It's 5.2% ABV, a perfect clear blonde and with a slightly waxy pils bitterness but not much else to say for itself. Not made for the geeks, but that's OK: they're allowed brew beer for normal people to drink.


Not being a normal person, a couple of days later I went up to the brewery. It was Finnish delegate André's idea, and Reuben and I accompanied him to keep him out of trouble. The journey is a long one on the 82 tram through the heart of the Molenbeek district almost to the north-west edge of the city. You duck in behind a car wash, along the back wall of a cemetery and the warehouse is there at the end, past the industrial laundry. It's a large and busy space inside but they've boxed off one corner of calm with chipboard sheets and installed a bar and tables. And a merchandise shop, of course.


I started with Brusseleir, badged as a "sweet IPA" which, it turns out, means something brown and portery with lots of chocolate in the foretaste followed by a mellow hop bitterness in the background, plus a wisp of coconut, because why not? It wears its Belgian credentials in the aroma: an earthy and estery warmth, as might be expected at 8% ABV. Overall a very classy blend of English and Belgian flavours, and sure to piss off the people who still think the letters IPA actually mean something, which is good.

We'll finish with a final Senne beer in the hallowed hall of Moeder Lambic Fontainas. Schieve Tabernak is a hazy orange ale, mixing in pleasant peach and apricot with a less welcome savoury yeast bite. Good potential, but it could really do with cleaning up.

It does, however, lead us neatly away from the breweries and into the pubs: always a highlight of Brussels. A full account of what I drank in them follows next.

11/23/2015 03:05 AM
Glückauf Brauerei, Gersdorf
More DDR brewery fun. I've neglected it a little recently.

A shame, because Dolores got me a dead handy book, "Die Biere des Ostens", for my birthday. It's all about the breweries of the former DDR. A bit old, but still handy. For example, it tells me that Glückauf brewed 60,000 hl a year in 2004 when the book was published.

I'd been wanting to write something about the Glückauf brewery, just beacuse I like their labels so much. Well, some of them. One set is pretty dull.

Gersdorf is a small town about 15 km west of Karl-Marx-Stadt, sorry, Chemnitz, in the state of Saxony. The brewery was founded in 1880, nationalised in 1946 and sold to management in 1991. Between 1995 and 1998 a completely new brewery was built and the old one turned into a museum. As far as I can tell, it's still privately owned.

here are some lovely old seals:



















Notice the unusual beer in there? Pilsner Schankbier. I've never come across another. Nor seen a mention of one anywhere. Judging by the label, it must be pretty early. It doesn't even state the price.



The next set aren't quite so pretty, but do give an idea of the range they brewed.



All three of those are still brewed. Or at least there's still a Pils, Helles and Dunkles Bock in their range. Tale a look:


Glückauf beers in 2015
Beer
Style
OG Plato
FG Plato
ABV
App. Atten-uation
Pilsener
Pils
11.50
2.20
4.90
81.57%
Premium Pils
Pils
11.60
2.30
4.90
80.87%
Edel
Helles
11.70
2.41
4.90
80.19%
Kräusenbier
Kellerbier
11.50
2.01
5.00
83.19%
Bock
Bock, Dunkel
16.00
4.34
6.30
74.11%
Schwarzes
Schwarzbier
11.80
2.51
4.90
79.52%
Deputat
Helles
4.90
Edelpils
Pils
4.90
GB Prime
Pils
11.50
2.20
4.90
81.57%
Gersdorfer Ale
Pale Ale
6.80
Heller Bock
Bock, Hell
6.30
Cheer
Kirschbier
11.60
3.60
Source:
Brewery website http://www.glueckaufbiere.de

Schwarzbier is becoming a standard beer in parts of the East, particularly Saxony. I don't know how many used to be brewed, other than Köstritzer. I'm not sure Kellerbier existed at all in the DDR time, though some of the bottled beers were pretty roughly filtered.

I'm not sure why they four Pils, all with virtually identical specs. I suspect there are only really two variants, one at 11.5º Plato and another at 11.6º Plato.

I was quite shocked to see a relatively small brewery brewing something called an Ale. Not quite sure what it is or if it's top-fermented, but based on the ABV, it looks like they're aiming for Pale Ale to me.

And finally there's a cherry abomination. I won't say anything more about that.

Lots more of this to come when I can get my arse in gear.



11/22/2015 07:00 PM
Vasari reveals new technologically advanced beer brewing plant in Ethiopia
Africa-focused multinational consumer goods company Vasari Global along with UK-based asset management firm Duet Group, and the TIRET Group, which is an Ethiopian endowment fund, has unveiled an advanced brewery plant at Debre Birhan, which is located close to Addis Ababa in Ethiopia.

11/22/2015 07:00 PM
Beatson's Bottles chosen by Basqueland Brewery for bottling beer beverages
Three Americans at the forefront of the craft brewing movement in Spain have chosen Beatson Clark bottles for the innovative beers they are brewing in San Sebastián.

11/22/2015 06:12 PM
Sierra Nevada Mills River brewery a jewel of the North Carolina brewing scene
Even though the large brown attraction sign on Highway 26 headed in to Asheville, North Carolina announce its existence, it is hard to form an accurate picture in one's mind just how extraordinary the Sierra Nevada Brewing Company brewery in Mills River, North Carolina really is. Even after you drive along the side of the small […]