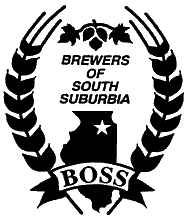 We are dedicated to the art of crafting and quaffing fine beers through
the sharing of ideas and experiences, the advocacy of brewing as a hobby and the responsible consumption of beverages containing alcohol
BREW NEWS

08/02/2015 11:56 PM
April Beer Club Selection
Our Beer Club selection for April has now been sent out to all online customers. For those living in Sydney you can still pick these up from our store. The April Beer Club selection includes: Samuel Adams, Black Lager Bridge Road Brewers, Australian Ale William Bull, William's Pale Ale Morland Brewing, Old Speckled Hen


08/02/2015 11:56 PM
Carlton Draught hits slow mo
Australia's alcohol advertising regulations are strict, as a result advertisers continually look for new ways to promote the brand – albeit without specifically promoting the product! Check out Cartlon Draught's latest ad – the slow mo…and a few other old classics.....


08/02/2015 11:56 PM
Beer store update 5th May
So Sydney has had cracker beer drinking weather this week and it's set to continue this weekend – sweet! Growlers Currently we have Moa Breakfast beer. A cracker of a lager with rich cherries, very easy drinking. Check out the review for it below: "The aroma is stunning with hints of dry wheat and cherry's. The carbonation is lively, which works for a crisp summer beer. The taste has a serious hit of wheat and yeast, washing through with all those bubbles and a touch of cherry." Joel Macfarlane – brewnation.co.nz $28 for a Growler fill Once this is gone we'll be moving onto Mikkeller Citra Single Hop IPA probably early in the week Latest beers Murray's No 6 2011 Anniversary Ale – the last available anywhere (limit 1 per person) Sierra Nevada Bigfoot Ale Barley wine Rich is in the shop today, Geoff is onto his 2nd table for the tasting room, while Will is in training for a 9km soft sand running event. Store hours 11am-3pm today, 8:30am-6pm Mon-Fri. 1300 808 254 Cheers!


08/02/2015 11:56 PM
Store update 19th May
So Sydney is on a roll with its awesome beer drinking weather this week and this weekend looks good to go. Growlers Currently we have Young Henry's Hop Ale. This beer harks back to classic English style IPAs. Hefty malt backing meets every type of hop in our cool-room, added to all stages of the process. The all Australian hop flavour is not aggressive in its bitterness, but is evident in flavour and aroma and slowly asserts itself with a lengthy, lingering and thoroughly enjoyable palette. $28 for a Growler fill Once this is gone we'll be moving onto Dr's Orders Brewing Plasma. Plasma, a White IPA is yet another emerging trend that we're happy to embrace and present a Doctor's Orders Brewing twist on. Judicious hop use dominates Plasma's aroma, backed up with a balanced mouthfeel defying its alcoholic payload before delivering an extremely long lingering bitterness. A deceivingly addictive prescription. The grist for Plasma is practically identical to our Zephyr (Double White Ale) which explains the appearance. However the lack of botanicals, a different yeast strain and excessive hop use deliver an ale that is Zephyr's polar opposite. In other news Rich is in the shop today, Geoff is onto his 2nd table for the tasting room, while Will is in training for a 9km soft sand running event. Store hours 11am-3pm today, 8:30am-6pm Mon-Fri. 1300 808 254 Cheers!


08/02/2015 11:56 PM
A thought for the brewers and people of Christchurch
When I was a young lad of 18 years of age I packed my bags and travelled from the North Island of New Zealand to the city of Christchurch in the South to begin my university education. The move to Christchurch was a no brainer for me – I had lots of family who lived in the "Garden City" and I had been there many times before, always leaving with fond memories. Christchurch is a very special city with significant character – it is the New Zealand city that most closely resembles Melbourne with old stone buildings, a tram line and a beautiful river, the Avon. The city also has a number of other great gems including the Port Hills for excellent scenery and mountain biking, as well as the port suburb of Lyttleton, reached after travelling through one of New Zealand's longest tunnels. If there is one word I would give to Christchurch it would be 'beautiful'.....


08/02/2015 10:54 PM
Gage Roads beers 'gain traction'

The new craft beer range from Gage Roads Brewing drove an 18 per cent sales increase for the namesake brand last quarter, the company has announced.

08/02/2015 10:32 PM
Two Lions Winery & Palm Harbor Brewery now open
Press Release: Owner Rose Post grand opened Two Lions Winery & Palm Harbor Brewery on Friday July 24th. Several other local breweries including Stilt House Brewery attended and welcomed Rose to Palm Harbor. This event marks the first time ever … Continue reading →

08/02/2015 09:30 PM
Atura at Dandenong worth the trip

A recent addition to the good beer landscape in Melbourne's south eastern suburbs is looking to change some perceptions about dining and drinking in the region.

08/02/2015 08:00 PM
Green Flash reveals details of 2015 Treasure Chest Program to raise money for breast cancer
Press Release: Green Flash Brewing Co. co-founders Mike and Lisa Hinkley reveal details of the 2015 "Treasure Chest" program, the craft brewery's annual beer release and event series to raise funds for breast cancer charities. For the first time, this … Continue reading →

08/02/2015 06:31 PM
Patent No. WO2010043235A8: Post Fermenting Optimizer (PFO) For The Preparation Of Beer
Today in 2010, US Patent WO 2010043235 A8 was issued, an invention of Patrick Accristo, Michel Aubanel, Cyril Denis, Dave Mawby, Matthew Servini, Nilabh Singh, and John Terry, assigned to Cargill Incorporated, for their "Post Fermenting Optimizer (PFO) for the Preparation of Beer."...

[[Click through to the Bulletin for full content]]

08/02/2015 05:28 PM
Magic Hat launches new year-round IPA into Florida
Press Release: Magic Hat Brewing Company recently released Electric Peel – a new, year-round grapefruit IPA bursting with bold citrus hop flavors. This new IPA is designed to send shocks of citrus hop flavors through a medium malt body amplified … Continue reading →

08/02/2015 02:58 PM
Hit the Deck
I last did it during a national anthem. Every beer drinker will have had a similar end result at one time or another – whether they were standing to attention during 'Flower of Scotland' or in their local pub, or at a beer festival. Letting it slip. Putting beer on the deck. Dropping your pint. ... The post Hit the Deck appear ...

08/02/2015 01:43 PM
Beer Birthday: Matt Van Wyk
Today is Matt Van Wyk's 43rd birthday. Matt was the brewmaster at Flossmoor Station but a number of years ago moved to Eugene, Oregon to brew at Oakshire Brewing. He also used to co-write one of the best brewer's blogs, the Flossmoor Station Blog and is now blogging for Oakshire, though...

[[Click through to the Bulletin for full content]]

08/02/2015 01:40 PM
Patent No. 5334400A: Beverage Package
Today in 1994, US Patent 5334400 A was issued, an invention of Robert Purdham, assigned to Guinness Brewing Worldwide Limited, for his "Beverage Package." Here's the Abstract: A sealed beverage package has a bottle 1, a neck 4 of which provides a narrow mouth 5. A hollow insert 7 is...

[[Click through to the Bulletin for full content]]

08/02/2015 12:28 PM
Lessons From the Fest
The latest podcast is up. It's part two of our Oregon Brewers Fest extravaganza, wherein we use the beers we encountered as a way of discussing the trajectory of craft beer. If you didn't get within a thousand miles of Oregon over the weekend, it should still be entertaining. (I hope!) We may finally have figured out the audio levels thing, too ...

08/02/2015 12:09 PM
Creating an Equipment Profile in BeerSmith

Creating an equipment profile for your particular brewing system is an important first step for new users of BeerSmith brewing software. The equipment profile is used throughout the program to calculate estimates of beer color, bitterness, original gravity and volumes. The profile can also be used to scale recipes found on the BeerSmithRecipes cloud or […]

08/02/2015 11:45 AM
Cantillon Zwanze Day 2015 locations announced for Sept. 19
The time is almost here! Cantillon Zwanze Day 2015 is confirmed for Saturday, September 19 and will be hitting 17 countries around the globe in some of the world's most renowned beer bars. This year's installment...



08/02/2015 07:25 AM
Maine Brewers Guild Summer Session did not disapoint
The Maine Brewers Guild had a tough task in front of them this summer, throwing down a brewfest one year after the Sierra Nevada Brewfest Across America came to town, in the same venue without all the hoopla that came along with that festival. I had confidence though, and in January I marked July 25, […]

08/02/2015 06:47 AM
Two days before DC Beer Week, it's Cask Night!
The 7th annual DC Beer Week officially begins next Sunday, but just before that, on Friday and Saturday, 7/8 August, Barrett Lauer, brewer at the District Chophouse in downtown Washington, D.C., hosts an unofficial kickoff: Cask Night & Cask Day, a two-day festival of locally-produced 'cask-conditioned' ales.


What is 'cask-conditioned' ale —often referred to as 'real ale'? CAMRA (the Campaign for Real Ale in the U.K.) has this handy definition:
a natural product brewed using traditional ingredients and left to mature in the cask (container) from which it is served in the pub through a process called secondary fermentation. It is this process which makes real ale unique amongst beers and develops the wonderful tastes and aromas which processed beers can never provide.

In the U.S., American 'craft' brewers often infuse their cask ales with non-traditional ingredients and flavorings, such as fruits, vegetables, or spices.

**************
Several breweries in Washington, D.C., Maryland, and Virginia have already pledged to send a cask ale apiece to Cask Night & Day. The line-up, so far, will be twenty-four beers: nine each from breweries in the District and Maryland; and six from Virginia. Each cask ale will be served Friday evening for Cask Night, and, again, Saturday afternoon for Cask Day. Plans may change and different casks appear, and ten of the beers remain yet to be announced. I'll update this post as new details arrive.


WASHINGTON, D.C. (9)

MARYLAND (9)

VIRGINIA (6)
Cask Night host brewer Barrett Lauer is going a different route. His cask 'ale' will be a hoppy lager: Cheque Please, a 5.7% (abv) kellerbier with a bracing 70 IBUs imparted by Czech hops.


The District Chophouse & Brewery is located in Washington, D.C.'s Penn Quarter (which old-timers used to call Chinatown) at 509 7th Street NW, between E and F streets, just 1 1/2 blocks south of the Gallery Place/Chinatown Metro stop on the Red, Green, and Yellow lines.

Admission to Cask Night (or Cask Day) is $50 for unlimited tasting (within reason!), a food buffet, and a complimentary tasting glass (NOT plastic). For more information, and to purchase a ticket, call the Chophouse on (202) 347-1922 or email: district.banquets@chophouse.com.

-----more-----
DC Beer Week officially begins Sunday, 9 August, and continues through Sunday, 16 August. For more information, including events, go to the festival website: dcbeerweek.net. [But NOT 'dcbeerweek dot com.' A cyber-squatter has taken that '.com' address as financial hostage.]
Never post in the morning before a cup of coffee. It's the 5th year for Cask Night, but it's the 7th year for DC Beer Week. I've made the corrections!


For more from YFGF:


08/02/2015 03:05 AM
Coronation Beers

There's nothing like a royal event for generating celebration brews. Jubilees, royal weddings and coronations have all spawned dozens of special beers.

Queen Elizabeth's coronation in 1953 came just as Britain was starting to drag itself out of the gloom of the immediate post-war years. With gravities had edging up a little and restrictions easing, it must have seemed a good excuse to cut loose with a really strong beer.

But everyone was so optimistic.


"CORONATION BEER
A limited number of brewers are brewing high-gravity beers for the Coronation.

Most brewers would like to have a special beer available for the Coronation, but as sales will be limited, it is not a practicable proposition, so far as many are concerned, to put through a special brew without a great deal of waste. With this in mind, and feeling that under the circumstances some breweries may wish to purchase sufficient quantities of Coronation beer from an outside source, to bottle under their own label, Messrs. Starkey, Knight and Ford, Ltd., Tiverton, Devon, offer supplies, as will be seen from their advertisement published in this issue. In point of fact, they offer supplies in bulk or bottled under customers' own labels."
"Brewer's Guardian 1953", 1953, page 59.

Nowadays I guess you'd call that arrangement contract brewing. As most breweries had bottling lines then, I suspect most would have taken it in bulk and bottled themselves. Bound to have been cheaper.

The author takes a very pessimistic view of the opportunities for a coronation beer:


"That a large number of brewers will not be brewing a Coronation beer is due to a wide variety of considerations, but indifference is certainly not one of them. The pros and cons of producing Coronation beer were discussed in our January issue, when "Country Brewer" the contributor of the article, left the reader in no doubt as to the technical and other problems involved. Apart from the problems dealt with by "Country Brewer" other considerations which have led to decisions against a Coronation brew include (1) Indications that certain sections of the retail trade would not welcome the handling of yet another high-priced speciality; (2) That several "strong" beers were already being marketed and that coming so soon after the production of "Festival" ales and stouts, another would be unlikely to meet with success."
"Brewer's Guardian 1953", 1953, page 59.

Basically no-one really wanted another strong, expensive beer. The Festival beers he mentioned were ones brewed for the Festival of Britain, which took place in the summer of 1951. There were indeed beers brewed for it, though I only have an analysis of one brewed by Barclay Perkins.

Now the author has a moan about the price of a coronation beer and the costs associated with brewing it:


"Some of the Coronation beers being produced, to sell probably at 1s. 6d., 1s. 9d., or 2s. per nip bottle, will be of 80° to 90°. At those prices which, on the face of them, may seem sufficiently remunerative, there is that bewitching item of "overheads" to be added, plus the cost of nip bottles, which raises the consideration of what use they can be put to next.

The choice of materials for the production of a Coronation beer is fairly simple—they must be of the best. There is scope, however, for the choice of hops of maximum P.V., since aroma and flavour are completely masked by the other constituents of an extra heavy beer.

The excessive Duty towers above material costs, and when that has been fully considered, one can weigh the possibility of making a profit against the probability of cutting a loss."
"Brewer's Guardian 1953", 1953, page 59.

Not sure why he thinks brewers would have to buy in nip bottles especially for their coronation beer. Lots of breweries already packaged beer in nips. And not only really strong ones. The Whitbread Gravity Book usually mentions the bottle size. These are the breweries who according to that used nips in 1952 and 1953:

Bass, Barclay Perkins, Courage, Hammonds, Ind Coope, McMullen, Watney, Wenlock, Aitchison, Aitken, Alnwick Brewery, Ballingall, Barnard, Bentley's Yorkshire Brewery, Blair, Brickwoods, Bullard, Castletown, Catterall & Swarbrick, Chester Brewery, Cobbold, Bellhaven, Ely Brewery, Everards, Felinfoel, Flowers, Friary Holroyd, Fullers, Gordon & Blair, Guinness, Harman's, Hay, Holt Bros., Hunt Edmunds, Hydes, J Fowler, James Hole, Jeffrey, John Joule, John Smith, John Wright, JW Green, Maclachlan, Masseys, McEwan, Meux, Morgans, Morgans, Morrell, Norman & Pring, Octagon Brewery, Plymouth Breweries, Rose, Russells & Wrangham, Russell's, Scarborough & Whitby, Simonds, St. Austell, Star Brewery, Steel Coulson, Steward & Patteson, Tamplin, Taylor Walker, Tennent, Tetley, Threlfalls, Tollemache, Truman, Usher, W Murray & Co, WA Smith & Sons, Wards Ltd, Whitaker & Son, Young & Co, Younger Geo., Younger Robert, Younger Wm., Youngs Crawshay & Youngs.

Looks to me like his argument about nip bottles is bollocks.

His point about it not mattering which hops you used sounds equally dubious. He's about right about the selling price, though 2s is on the high end when I look at beers of 1080-1090º in the Whitbread Gravity Book for 1953.

Next time we'll see how many breweries did make, or at least market, a coronation beer.

08/02/2015 01:40 AM
Beer In Ads #1635: Ladder Drinking
Saturday's ad is for Carling Black Label, from 1958. A man's up a ladder, doing some sort of work around the house, presumably. The ad reads: "Time for a break!" Maybe it's just me, but it seems the more prudent way to take that break might have been to climb down off...

[[Click through to the Bulletin for full content]]

08/02/2015 12:00 AM
A Brewery's Offerings Stretch From Beer to Yoga

An exercise class called Stretchin' and Belchin' is one of the attractions at the Captain Lawrence Brewing Company, but the real star is the beer.

08/01/2015 06:34 PM
Blast off! Suntory whisky's going to space!
Getting ahead of the game, Japanese booze behemoth Suntory Holdings is sending  six samples of its kickass whisky and other alcoholic beverages to the International Space Station in August. Suntory is sending up the samples for a year as it wants to check out how these samples age in zero gravity. Then, back at home assuming […]

08/01/2015 01:46 PM
Dry Dock Brewing Imperial Pumpkin Ale Returns August 6th


(AURORA, CO) — Pumpkin season is upon us! On Thursday, August 6, Dry Dock Brewing Company will release its famed Imperial Pumpkin …

The post Dry Dock Brewing Imperial Pumpkin Ale Returns August 6th appeared first on thefullpint.com.



08/01/2015 12:47 PM
Pratt Street Ale House


The story begins in 1888 when 202, 204 and 206 W. Pratt Street were constructed.

At that time, the port of Baltimore was still young and the surrounding neighborhoods quickly became home to many prominent merchants who wanted to live near

08/01/2015 12:17 PM
A Wild West Weekend in Cheyenne, Wyoming

Frontier Days (the center window is where Tom Horn confessed to murder)
Not that there's anything wrong with Frontier Days, of course. This 119-year-old rodeo, the "Daddy of 'em All," as they like to say, is a bucket list event – the largest rip-roaring outdoor rodeo in the world. And if you want to go, start making reservations now for the July 22-31, 2016 event because reservations fill up early.
That's the challenge. With 400,000 visitors and big-name concerts every day from Blake Shelton to Aerosmith, the huge extravaganza tends to turn Cheyenne into a 10-day boom town that buries many of the city's simple pleasures.
And there are many simple pleasures to enjoy.
Wyoming's slogan is "Forever West"
More than any other single place, Cheyenne is the center of the Old West. Gunslinger Wild Bill Hickok got married here. (So did Ernest Hemingway…to his third wife).
Wyatt Earp, Doc Holliday, Bat Masterson, Luke Short and "Calamity Jane" all called Cheyenne home, and the legendary murderer Tom Horn was hanged here right downtown – the last man hanged in Wyoming (at least legally).
The famous Deadwood Stage started in Cheyenne, covering the 300 miles to the gold fields in South Dakota in three days of bouncing on rough dirt tracks through outlaw and Indian country.
Old West history is everywhere in downtown Cheyenne – in the western wear shops, galleries, museums, and architecture. But make no mistake, Cheyenne knows how to have fun, too. Wyoming was the last state to ratify prohibition and prostitution was legal until 1938.
The historic downtown is filled with western shops
Today in compact Cheyenne, there are two outstanding breweries and a dozen bars, several with live music. Bring the bikes and there are 37 miles of trails, many of them weaving through historic neighborhoods of great old wood mansions. Wood houses are something you don't see in nearby Denver; to prevent fires, until WWII all homes in Denver had to be built of brick or stone. Cheyenne's tree-lined backstreet neighborhoods of historic wood houses are delightful, especially in the Rainsford Historic District, where there are dozens of homes and mansions all designed by architect George Rainsford. Rich cattle barons loved his creative porches and roofs with towers covered by decorative "fish scale" shingles.
Wyoming is an independent place and for everyone you see in a cowboy hat and pickup truck, there will be another in dreadlocks and tattoos. But at just about two hours from Denver, it is a world away in atmosphere with great beer, food, and Western fun.
Catch the trolley at Union Depot plaza
When the railroad was being built across America in 1867, there was nothing here but rolling grasslands. The chief engineer of the Union Pacific, Maj. General Grenville Dodge, decided this was as far west as the railroad could get before winter, so he picked out a place to build a fort to provide protection against Indians. Following practices that said no liquor could be sold within four miles of a fort, he laid out a town exactly four miles away.
Within weeks, the "town" of Cheyenne had 90 saloons and gambling halls, mostly in large portable tents, as well as 400 "ladies of the evening," 4,000 residents and 23 hangings. Cheyenne boosters will tell you this is where Cheyenne got its nickname, "Magic City of the Plains," because the city just sprang up overnight like magic. But at the time, most people referred to it by an equally descriptive name: "Hell on Wheels."
The Trolley visits lovely neighborhoods like Holliday Park
When the railroad moved west in the spring, Cheyenne should have moved with it, but the Union Pacific built railroad roundhouses here and a substantial city was built around them. Some 75-100 trains still roll through downtown Cheyenne every day.
Later, Cheyenne became a cattle town and it was said that because of rich cattle barons, Cheyenne was the wealthiest town in the world on a per capita basis. Many of the mansions on Cattle Baron Row still survive. The fort grew into Warren Air Force Base, which today maintains 150 Minuteman II Intercontinental Ballistic Missiles. This is probably as close to 150 atom bombs as you'll ever get.
You can hop off the history trolley at stops like the State Capitol, the Wyoming State Museum or the Cheyenne Frontier Museum, which are all worth a look, and then hop back on a later trolley.
Wyoming Home is a gigantic wonderland of western home furnishings
Freedom's Edge
Cheyenne Brewing Company
Giant Books "are made for talking"
Cheyenne packs any number of eccentric attractions to fill a weekend. There are 22 gigantic hand-painted cowboy boots around town. These boots "are made for talking" – each one tells a story about Cheyenne. Just call 307-316-0067 and enter the number of the boot when prompted to hear tales of gamblers, outlaws, and governors from Cheyenne's past.
A "Big Boy," the world's largest steam locomotive, is parked in Holliday Park, which also has a beautiful lake and bike trails. The powerful locomotive was designed to pull 3,600-ton coal trains. There are only eight remaining in the world (one is in Denver, a second is in Cheyenne under restoration).
The "Big Boy"
If you want to ride a train, one of the strangest in the world is located 7 miles south of Cheyenne on the Wyoming-Colorado border at the Terry Bison Ranch. A custom built and very funky private train pulls passengers on standard gauge tracks across rolling grasslands to the middle of a herd of 2,500 buffalo. There's also horseback riding and a famous buffalo and steak house restaurant.
The downtown Nelson Museum of the West has an eclectic collection featuring everything from outfits worn by Roy Rogers and Dale Evans to military uniforms, guns, Indian artifacts, saddles and a re-created Cattle Baron's living room. If you like what you see, you can decorate your own living room in a similar style at the Wyoming Home down the block.
There's even a Cowgirls of the West Museum that through clothing, exhibits and historic photos tells the often forgotten story of the contributions cowgirls made in winning the West.
The Nagle-Warren 1888 B&B


08/01/2015 12:14 PM
Brew Review Crew: On Tap Episode 9 – 7/31/2015


SUBSCRIBE ON iTUNES SUBSCRIBE ON STITCHER RADIO This week on the Brew Review Crew: On Tap Podcast: Thanks for joining us for another packed episode of The Brew Review Crew: On Tap Podcast! We have a show that we think will make some craft beer fans a little angry. We are going to tell you

The post Brew Review Crew: On Tap Episode 9 – 7/31/2015 appeared first on The Brew Review Crew.



08/01/2015 12:00 PM
Founders All Day IPA : Beer Review
All Day IPA is a session ale brewed by the good people at Founders Brewing in Grand Rapids Michigan. There are many people credit this beer for popularizing the  style and leading the charge for the session ale trend.   A low ABV beer that you can drink all day and not wake up feeling like you were hit by a truck, what's not to like?  All Day IPA also takes a lot of conventional bias' head on.  First, although available both canned and bottled,…

08/01/2015 11:38 AM
Hemming Park to host first beer fest
Hemming Park in the core of downtown Jacksonville has been home to a number of outstanding and highly successful festivals of late. Among them are the monthly Art Walk, Gastrofest and of course One Spark. The next festival that will call the park home will be the first Hemming Park Beer Festival on Saturday, August […]


08/01/2015 10:10 AM
2015 St. Louis Craft Beer Week – Closing Weekend
This is it! We're in the final weekend!  Thank you all for helping to make the 7th annual St. Louis Craft Beer Week our best one yet!  But it's not over, we still have two days of great events. We have over 150 events taking place this year making this the biggest STLCBW so far. What do we need [...]

08/01/2015 09:42 AM
Pic(k) of the Week: Disrepair at historic warehouse of A. Smith Bowman Distillery.

Dilapidated and overrun with weeds. The original warehouse of the A. Smith Bowman Distillery stands abandoned today in Reston, Virginia.

In February 1988, the A. Smith Bowman Distillery moved its operations from here, where it had operated since 1934, to Spotsylvania County, near Fredericksburg, Virginia, into a large, former cellophane plant, where operations continue today.

A decade later, in 1999, the National Park Service listed the warehouse on the National Register of Historic Places.
The original building, in what is now Reston, Virginia, was constructed circa 1892 under the guidance of Dr. C.A. Max Wiehle, a physician from Philadelphia, Pennsylvania, who tried to establish a town and farming community known as Wiehle on 3,228 acres of land he purchased in 1882. The first floor served as the Wiehle town hall, and the second floor housed the Wiehle Methodist Episcopal church.

Abram Smith Bowman bought the building in 1927 as part of a 4,000-acre parcel called Sunset Hills. Bowman opened his eponymous distillery in 1934 on the day after Prohibition was repealed, and the building originally served as the warehouse of the distillery. The first bourbon produced by the distillery was shipped from the warehouse in 1937. Between 1934 and some point in the 1950s, Bowman's was the only legal whiskey distillery in the Commonwealth of Virginia. The primary brands were Virginia Gentleman and Fairfax County bourbon whiskeys.

— Wikipedia (accessed 26 July 2015).

Photo taken 12 April 2015.

-----more-----



08/01/2015 06:03 AM
The Week in Beer Bloggers
While Stonch is away, this blog is being written by Arthur. The modern beer scene is incredibly fast moving and hard for the lay drinker to keep up with. Fortunately we have some self-appointed community leaders who are willing to risk life and liver to ensure we're kept abreast of everything that is going down in beer town. Here's what they've been up to this week:  Stonch telling someone

08/01/2015 03:05 AM
The beers and breweries of Thuringia (25 years ago)


Thank god for Peter Crombecq. I'd picked up a copy of his book "Biersmaken" when I moved to Amsterdam in 1988. My main reason for buying it was that it had a complete list of Belgian beers. But it also contained a section on objectively tasting beer. It got me intrigued in trying to describe beer flavour and prompted me to start making tasting notes. Which is why I have the brief descrptions in the text below.



Beers
The beers are all bottom-fermented, though the Schmitt brewery in the village of Singen produces a pale top-fermenting beer. Most are unpasteurised and the bottled beer will develop a sediment after 6 to 7 days. They fall into the following general categories:


| | |
| --- | --- |
| Hell | pale and fairly thin |
| Pils | with a bit more body, often quite bitter |
| Pilsator | a bit darker and more like a true Czech Pils |
| Spezial | a premium Pils, the bottled equivalent of Pilsator |
| Bock | a winter beer (available November to January) of about 16% Balling - can vary in colour from amber to black |
| Schwarz | as the name suggests, a dark lager, similar in style to Czech Tmavé Pivo |

The Reinheitsgebot has never been enforced in the DDR, originally due to raw material shortages in the 1950's. Currently, the ordinary pils and hell beers are brewed using about 70% malt and the spezial and bock beers using about 80%. Both use about 10% sugar. Despite this, some of the beers, especially the pilsators, are very characterful and compare favourably with some of the rather inoffensive pils-style beers of the Federal Republic. In fact, with their bitter emphasis, the DDR beers are often more reminiscent of the pale Czech lagers. With the availability of W. German beers in the DDR it is now possible to directly compare the products of the two nations' breweries. In Muhlhausen, for example, beer from Eschwege (about 30km away over the border) is on sale. After a couple of glasses of the excellent local Turmquell Pilsator I tried Eschweger Pils which, although as it proudly proclaimed brewed to the Reinheitsgebot, seemed thin and almost tasteless in comparison.

Breweries
The specific beers, by brewery, in the towns described are as follows:


Vereinsbrauerei Apolda
Classic
malty with a strong bitter finish
Eisenacher Brauerei
Hell
a bit thin and watery
Wartburg Pils
sweetish flavour with a bitterish aftertaste
Bock

amber coloured, pleasantly malty
Braugold Erfurt
Pils
a good, clean, very bitter beer
Angerbrau
well-balanced and bitter
J. Andreas Klosterbrauerei, Eschwege, Federal Republic
Eschweger Pils
neutral flavour with a slight bitter aftertaste
Brauerei Gotha
Pils
thin and bitter
Diabetiker
malty aroma and bitter, slightly strange, taste
Spezial
bitter aroma and bitter taste
Brauerei Jena
Pils
light with a bitter aftertaste
Kostritzer Schwarzbierbrauerei, Bad Kostritz
Schwarzbier
Black, fairly sweet and malty
Muhlhausen Turmquell (bottled)
Pils
light, rounded malt aroma and bitter taste
Spezial
hoppy, slightly acidic flavour, with a bitterish finish
Bock
slightly sweet, malty flavour with bitter finish
Muhlhausen Turmquell (draught)
Pils
pale and quite bitter
Pilsator
malty/fruity aroma with strong bitter finish
Brauerei Neunspringe, Worbis
Hell
thin with a slight bitter taste
Pils
a bit more body and a bitter finish
Pilsator
slight malty/fruity aroma with a hop finish
Sternquellbrauerei, Plauen
Pils
thinish but bitter
Plaunator
bitter beer with a malty aroma and bitter/buttery finish
Pilsator
bitter taste with a full spicy, hoppy finish
Bock
sweet and dark with a slight caramel finish
Konsum-Brauerei Weimar-Ehringsdorf
Ehringsdorfer Pils
thin but pleasantly bitter
Exportbier-Brauerei Wernesgrun
Wernesgruner Pils

malty aroma and bitter aftertaste


The companies listed above are all VEB (Volkseigener Betrieb) or nationalised firms (apart from the Eschwege brewery, of course), but, especially in the south, there are still several very small private breweries operating. Examples of these are the Brauerei Göpfert in Jüchsen, Brauerei Geßner in Steinach and Brauerei Schmitt in Singen (the smallest brewery in the DDR). The best bet for finding the beers from these breweries is probably to visit their home village.




Wasn't that, er, completely useless? While most of the larger breweries have closed, I was delighted to discover that the three small private breweries mentioned in the last paragraph are all still open:

Brauerei "Zur Goldenen Henne"
Queckgasse 17,
98631 Jüchsen.
Tel: 0170/ 6018260
Fax: 036947/ 50903
Email: webmaster@brauerei-juechsen.de
http://www.brauerei-juechsen.de


Privatbrauerei Gessner
Am Lindenbach 27,
96515 Sonneberg.
Email: info@privatbrauerei-gessner.de
Telefon: 03675/4079-0
Fax: 03675/4079-40
http://www.privatbrauerei-gessner.de/


Brauerei Schmitt
Brauereiweg 1,
99326 Ilmtal OT Singen
Tel: 03629-802556
Email: info @ brauerei-schmitt.de
http://www.brauerei-schmitt.de

If you'd like to try the Schmitt beer, the fasmily runs a pub in the village:

Gasthaus Zum Singer Berg
Friedrich Schönheit Str. 4,
99326 Ilmtal.
Tel: 03629-802244
Fax: 03629-8379127

http://www.gasthaus-singerberg.de/

08/01/2015 03:00 AM
News, Nuggets & Longreads 01/08/2015


Here's our pick of the most interesting, entertaining or eye-opening beer-related reading of the last week. → Sam at Goblet and Mug, a market research professional by day, offers some thoughtful observations on contract brewing and related activities: [Brand contagion] is one of the basic reasons that a consumer may, for example, continue to use Fairy Liquid … Continue reading News, Nuggets & Longreads 01/08/2015 →

News, Nuggets & Longreads 01/08/2015 from Boak & Bailey's Beer Blog - Over-thinking beer, pubs and the meaning of craft since 2007



08/01/2015 01:47 AM
Beer In Ads #1634: Early American Discovery
Friday's ad is another one for Ballantine Ale, again from from 1940. This was one a series of historic scenes done in a clay diorama style. This one shows a pathfinder following a somewhat circuitous set of footprints forming three circles. What could it mean? Did he find a beer? The post...

[[Click through to the Bulletin for full content]]

07/31/2015 08:14 PM
The Nostalgia Series: Every Day Is April Fool's Day (Beer Yard 2005)
Long ago and far away, when we were young and excited and could all laugh at one another, April 1 was always a special day at the Beer Yard website (as it was and still is for many others), and … Continue reading

→



07/31/2015 05:00 PM
Five O'Clock Friday: Stay Hydrated


Make sure you get enough water this weekend.


07/31/2015 04:20 PM
Charles Porter Leaves Logsdon Farmhouse Ales
Logsdon Farmhouse Ales, the brewery that David Logsdon and Head Brewer Charles Porter founded in 2011 is now in the process of being sold.  The new ownership will include A.J. Shepard, Chris Shepard, and Stuart Faris of Uptown Market along with current Logsdon Farmhouse partners John Plutshack and Jodie Ayura. Plutshack is also an owner […]

07/31/2015 04:09 PM
SweetWater The Pit & The Pendulum joins Cork & Cage series
As part of the Cork & Cage series, SweetWater releases The Pit & The Pendulum, a peachy take on Belgian styles, now flowing into bottle shops and beer joints. Continue reading

→



07/31/2015 03:45 PM
6 Wine Gadgets EVERY Wino Should Know About
Sagaform Oak Stopper Wine Carafe A proper wine carafe is a must have for any wine enthusiast. Not only do these decanters look gorgeous on a ...

07/31/2015 03:18 PM
Valholl Brewing – 5th Anniversary Party on August 8th


Story by Kendall Jones, via Washington Beer Blog.

Story by Kendall Jones, via Washington Beer Blog. Valholl Brewing is about to celebrate its 5th Anniversary with a party at the brewery on Saturday, August 8th. The event includes a beer garden, the release of a special beer, and live music. Details about the party and the beer are in the press release below. VALHÖLL...

The post Valholl Brewing – 5th Anniversary Party on August 8th appeared first on Beer News.



07/31/2015 02:37 PM
New Glarus R&D Bramble Berry Bourbon Barrel Release Details


(New Glarus,WI) – The New Glarus Brewing Company is proud to announce the third in a series of four 2015 R&D releases. Thi…

The post New Glarus R&D Bramble Berry Bourbon Barrel Release Details appeared first on thefullpint.com.



07/31/2015 01:09 PM
2015 St. Louis Craft Beer Week – Friday
It's the weekend Let's get ready to party!  The 7th annual St. Louis Craft Beer Week has been our biggest and best yet! We have over 150 events taking place this year making this the biggest STLCBW so far. What do we need from you? We need you to go out and make these events successful.  Over [...]

07/31/2015 12:55 PM
The Top 5 Sexiest Hotel Bars in Portland
Need a place to take your first date? Are you visiting Portland and need a place to stay with a swanky sexy bar you can ...

07/31/2015 11:26 AM
Beer Release – Buddy Pass, Chainline-Airways collaboration


Story by Kendall Jones, via Washington Beer Blog.

Story by Kendall Jones, via Washington Beer Blog. I spotted this new beer, a collaborative effort from Kirkland's Chainline Brewing and Kent's Airways Brewing, on tap last night at The Beer Junction. Keep an eye out for it. Here's the beer release announcement from Chainline Brewing. Chainline Brewing Company and Airways Brewing Company are proud...

The post Beer Release – Buddy Pass, Chainline-Airways collaboration appeared first on Beer News.



07/31/2015 11:23 AM
Winner of Two VIP Tickets to 2015 Schurcipefones
I'm happy to announce the winner of the awesome VIP Schurcipefones package.  But before I do so, there is a good chance you didn't win, so I want to remind you that a few tickets are still available at the very reasonable price of $30. Anyway, without further ado, the winner of the VIP passes is Dan [...]

07/31/2015 11:13 AM
Minnesota Made Teaser – August Schell Brewery
A friend and former coworker started Minnesota Made some time ago. Several months ago we were talking about topics and (obviously) breweries came up. Episode 8 of MNMade will feature August Schell Brewing Company. Check out the first teaser video. Full video to come. Nice work Chris! Episode 8 Preview – Cypress Blanc from Chris ...

07/31/2015 10:32 AM
Portland's New Loyal Legion Oregon Beer Hall
At the beginning of the year The Oregonian reported that Kurt Huffman and his ChefStable group were planning to convert the former Portland Police Athletic Association building in Southeast Portland into a 99 Oregon only tap beer hall called Loyal Legion. This news arrived with delight but as time progressed it was wondered if this […]

07/31/2015 09:56 AM
Coronado Brewing 19th Anniversary Imperial IPA


The post, Coronado Brewing 19th Anniversary Imperial IPA, first appeared on The Barley Blog.

A quick search on this site will reveal that Coronado Brewing has produced some stellar IPAs in the past couple of years — including their tropical fruity 18th Anniversary. So, it's no surprise that the company is celebrating their latest birthday with another big imperial IPA. For their 19th year in business, Coronado has combined […]

The post, Coronado Brewing 19th Anniversary Imperial IPA, first appeared on The Barley Blog.



07/31/2015 09:23 AM
Red Stripe: Another One Bites…
This morning I awakened to find yet another lawsuit about sketchy alcohol beverage labels. It sounds like Red Stripe is being sued for being a fake Jamaican, like the guy depicted off to the right. I am going to see if my colleagues John and Frank are around to liveblog this with me, this Friday […]

07/31/2015 09:20 AM
Wine zen (and beer lessons?)
Bill St. John has written his final column on wine for the Chicago Tribune. And, it's a doozy. In a valediction, he distills (wrong verb?) his experiences and what he's gained from them. Beer-makers and beer-drinkers and beer 'experts' and, ahem, beer-writers might see their reflections.


The most important thing that I learned is that wine is no big deal, that it's a part of the everyday life of millions of people — a condiment on their table, equal to salt or salsa.

By and large, we take wine and especially winemaking way too seriously. We've made of winemakers what we've made of chefs — superstars and entertainers. As Julia Child once told me, "We've let cooking get in the way of our food." We've let winemaking and so much folderol about wine — buying, storing, collecting and bloviating — get in the way of our wine.

I've learned that too many winemakers — American, French, Italian, it doesn't matter — can't keep their egos out of the bottle. They tinker with it, putting their stamp on it — too much wood, say, or a lot of phenolic extraction — because they want to make a statement with their wine about their prowess, such as it is.

Contrariwise, I've also learned that the best wines, the great wines of the world, speak of their place of origin. They have what wine writer Matt Kramer calls "somewhereness."

I've learned that, all over the globe (and in many new wild and woolly winemaking places), grape growers and winemakers have learned, to great effect, new ways of growing in the vineyard and working in the cellar. More good wine flows today than has ever before in our history as drinkers of it.

I've learned that wine is less an alcoholic beverage and more a food, and that its proper, perhaps indispensable, place is at the table with other foods. Even a little bit of it enhances a meal in a manner disproportionate to its volume.

— Chicago Tribune
21 July 2015.
-----more-----

Alan McLeod, of A Good Beer Blog, read St. John's column and commented upon it, which is how I came to read it. I tip my hat to him (and Mr. St. John).


For more from YFGF:


07/31/2015 08:32 AM
32nd Annual The Bite of Oregon
Returning to Portland's Tom McCall Waterfront Park from August 7-9 is The Bite of Oregon. Now in its 32nd year, this is the largest culinary event in the state and annually draws more than 50,000 attendees that descend to Portland's Waterfront Park to take in the bounty from our great state of Oregon. The Bite […]

07/31/2015 07:54 AM
Nipa Thai: A journey to Thailand and back
Imagine stepping through the doors of a restaurant for the first time. The air of mystery as you anticipate what lies on the other side. ...

07/31/2015 07:47 AM
Hardknott Azimuth IPA 5.8% ABV
Azimuth is a memorable IPA, it's in your face and uncompromising. It reminds me of Brewdog's Punk IPA, and as that's one of my favourite brews, that's no bad thing.

07/31/2015 05:47 AM
The Good Beer Guide: Avoid like the plague?
While Stonch is away, this blog is being written by Arthur.  My 2011 edition signed by the man himself Roger Protz  When I moved house earlier this year I was suddenly forced to confront the accumulated accoutrements associated with a man who has spent decades of his life bumbling around his local beer scene. Shelves of half-inched pint pots, enough beer-festival polo shirts to

07/31/2015 03:32 AM
July 31st, 2015


07/31/2015 03:05 AM
Dutch Lager Styles 1870 - 1960 (part seven)
WW I
The war had a devastating effect on Dutch brewing, despite The Netherlands being neutral. The unrestricted German U-Boot campaign that began in 1917 caused havoc with international trade. Dependent on imported barley, Dutch brewers began to run out of raw materials. Despite drastic reductions in the strength of beer*, by 1918 production was down to just half of the pre-war level at 0.72 million hectolitres**.




Dutch breweries by province
1890
1900
1910
1920
1930
Noord-Brabant
241
214
191
72
65
Gelderland
42
31
27
13
10
Zuid-Holland
35
25
24
14
-
Noord-Holland
22
19
17
12
10
Zeeland
36
33
31
25
25
Utrecht
12
7
7
4
3
Overijssel
10
9
7
3
3
Friesland
2
2
2
2
2
Groningen
20
16
14
1
1
Drenthe
1
1
1
0
0
Limburg
236
216
201
77
66
Total:
657
574
522
223
198
Sources:

Nederlands Etiketten Logboek, 1998


More than half of all Dutch breweries closed: from 522 in 1910 to 223 in 1920. The majority of those that closed were small affairs in Limburg and Nord-Brabant - 243 out of 299. Many had still been top-fermenting which effectively gave a further boost to Lager brewing in Holland.

Amstel slashed their range to just two beers, Pilsener and a dark Lager***. They also started using rice, maize, tapioca and sugar in addition to malt****.


Interwar years
During the 1920's the Dutch brewing industry bounced back and by the end of the decade output was up by almost 1 million on the pre-war level. This despite the number of breweries having more than halved between 1910 and 1920 . The biggest fall was in the Southern provinces of Noord-Brabant and Limburg, where there had been a large number of very small breweries.


Dutch beer output 1925 - 1939
year
output (hl)
year
output (hl)
1925
1,944,000
1933
1,609,000
1926
2,033,000
1934
1,512,000
1927
2,058,000
1935
1,373,000
1928
-
1936
1,262,000
1929
2,319,000
1937
1,298,000
1930
2,280,000
1938
1,382,000
1931
2,103,000
1939
1,508,000
1932
1,807,000
Source:
European Statistics 1750-1970 by B. R. Mitchell, 1978.

Once again international developments intervened in the form of the 1929 Wall Street Crash and the worldwide recession that followed. The gains of the 1920's were more than rolled back and, though the situation improved in the final years of the 1930's, Dutch beer production was about the same in 1939 as it had been in 1914.

Pils was gradually gaining ground at the expense of other styles, though breweries continued to brew the low-strength Licht (pale)and Donker (dark) Lager as well as the stronger Bayerisch Dark Lager.




* "Amstel, het Verhaal van ons Bier 1870 - Heden" by Peter Zwaal, 2010, pages 59 and 66.
** Bier in Limburg, Sef Derkx, 1990.
*** "Amstel, het Verhaal van ons Bier 1870 - Heden" by Peter Zwaal, 2010, page 59.
**** "Amstel, het Verhaal van ons Bier 1870 - Heden" by Peter Zwaal, 2010, page 66.

07/31/2015 03:00 AM
Brewery News: OR: Bend: Deschutes Brewery promotes Veronica Vega to brewmaster in research and development.



07/31/2015 12:19 AM
Episode 62: Barth Report & David Golding

This week we catch up with Owen 'OJ' Johnston from Hop Products Australia and David Golding from Red Hill Brewery.

07/31/2015 12:00 AM
Opinion: The problem with Pure Blonde

Beer is erroneously seen as being unhealthy, fattening and full of carbs. Matt Kirkegaard asks why, then, would a major brewery tell consumers that if they want to be healthy they should drink one brand...

07/30/2015 08:19 PM
Four Brewers | Kyle Sent Us Homebrew!


Season 2, Episode 30 – This week's episode is all about homebrew, more specifically, homebrew from 4B super-fan Ky…

The post Four Brewers | Kyle Sent Us Homebrew! appeared first on thefullpint.com.



07/30/2015 07:32 PM
Introducing Jester King Bière De Syrah


(Austin, TX) – We are pleased to introduce Jester King Bière de Syrah — a barrel-aged sour beer refermented with Syrah gra…

The post Introducing Jester King Bière De Syrah appeared first on thefullpint.com.



07/30/2015 04:59 PM
2015 St. Louis Craft Beer Week – Thursday
If this was a marathon, you'd be on about the 16th mile!  You're putting forth another strong effort for the 7th annual St. Louis Craft Beer Week. Keep it up! We have over 150 events taking place this year making this the biggest STLCBW so far. What do we need from you? We need you to go out [...]

07/30/2015 04:06 PM
Cantillion Zwanze Day 2015 venues revealed
Aficionados of sour brews are sure to recognize the name of Brussels, Belgium brewer Cantillion. The brewer is renowned for creating some of the world's best lambic brews and its brewery is always on the itinerary when visiting Belgium. Back in 2008, Cantillion brewed and bottled the first of a special series of beers dubbed […]


07/30/2015 03:00 PM
The Whiskey Wedge
Take the edge off with Whiskey Wedge, Corkcicle's artful solution to perfectly chilling your favorite spirits without watering them down. Designed to melt much slower ...

07/30/2015 01:24 PM
Avondale Brewing Co. beer dinner at Todd English P.U.B.
On Tuesday, August 25 at 7 p.m., Todd English P.U.B. (2221 Richard Arrington Jr Boulevard N, Birmingham) will host Avondale Brewing Co. (Birmingham, Alabama) for an upscale, five-course beer dinner. For the next installment...



07/30/2015 01:21 PM
Sudwerk Rye of the Lager is "Needle in the Shelf Stack"


(Davis, CA) – With craft beer shelves dominated by IPAs, some consumers are looking for something different. That's wh…

The post Sudwerk Rye of the Lager is "Needle in the Shelf Stack" appeared first on thefullpint.com.



07/30/2015 12:26 PM
The Frenchest of the French – 5 Alsatians to Fall in Love With
  Don't be fooled by its long history of passbacks between France and Germany – Alsace is inarguably French. So French that French people even ...

07/30/2015 12:00 PM
Whiskey For The Craft Beer Lover
Featured Contributor Danielle Cherrick @SocialSippers There is a large following in the craft beer world and an even larger following in the world of whiskies, but the two really aren't worlds apart. Whiskey and beer, although they are completely different kinds of alcohol, they are more similar than you may think. The fermentation of whiskey and beer are very similar, as well as the aging processes, and if you really are passionate about what goes into beer you can easily match up similar flavors. If you're a…

07/30/2015 11:08 AM
Jade IPA – An Extra, or Star of the Show?


Review by: Cory Smith Sometimes when you get into craft beer, you end up getting into beer trading.  If you don't know what I mean, beer trading is two people agree to swap beers from outside of their own distribution areas in order to try things they normally could never get their hands on.  When trading,

The post Jade IPA – An Extra, or Star of the Show? appeared first on The Brew Review Crew.



07/30/2015 09:00 AM
Brewery Release: WA: Get It Now ... Ghost Runners Duathlon Black IPA
Press Release










07/30/2015 08:00 AM
Berliner Weisse Beer Cocktails at Stammtisch
As the American craft beer movement continues to grow it has saved a few beers styles that were once bound for extinction. One style, Berliner Weisse, was heading that way about a decade ago until it made a sharp turnaround. The first experience that I had with a Berliner Weisse was back in 2008 while […]

07/30/2015 07:21 AM
Andechs Weissbier Hell


The post, Andechs Weissbier Hell, first appeared on The Barley Blog.

My love/hate relationship with all things hefeweisen is well documented on this site and yet, it's still a beer style that I seem to go out of my way to try. I think it's more a mission to find the right one that I can thoroughly enjoy more so than a deep seated, subliminal masochism […]

The post, Andechs Weissbier Hell, first appeared on The Barley Blog.



07/30/2015 07:00 AM
Roscoe's All Oregon Craft Beer Summit
Oregon Craft Beer Month will come to a close on Friday, July 31. But don't fret as Roscoe's is set to host its All Oregon Craft Beer Summit on Friday to help close out this beer-centric month on a high note. There's no better way to celebrate the past 30 days of all things Oregon […]

07/30/2015 06:56 AM
Alltech to break ground on $13m distillery in US
US-based establishment Alltech will reportedly break ground on a new brewery and distillery in Pikeville, in the state of Kentucky.

07/30/2015 05:30 AM
Thankful Thursday: Beer Lover's Mid-Atlantic
I'm in a bit of a lull between book events. Unless something pops up in the next couple of weeks (which I'm not actively searching for), my next appearance will be at Bocktown Beer & Grill just outside Pittsburgh on Thursday, August 20. East End Brewing Company is hosting me on Friday the 21st and I'm working on a couple others that I can mention quite yet. The complete list is always

07/30/2015 03:52 AM
Firestone Walk With Me
I'm slightly surprised there wasn't more of a fuss made about the arrival of Firestone Walker beer in Ireland a couple of months ago. By all accounts it was quite a coup by Grand Cru beers to get them over this way. But the first ones just quietly started showing up in specialist beer bars and off licences without anyone making too much noise, in my earshot anyway. I probably shouldn't complain. And with the company now part of a large multinational I expect they may start becoming more commonplace in Europe.

Anyway, three from the mid-Californian brewery today, though only two purchased on the white market, and only the one off the shelf of an Irish offy.


This can of Pivo, the brewery's pils, was acquired for me by Chris The Beer Geek, who took pains to ensure I got a fresh one, so the beer was a smidge over three weeks in the tin before I tipped it into a glass. The first surprise was the colour: a very nondescript pale yellow. At 5.3% ABV I thought it would at least look like a quality lager. Any fears over lack of substance are banished by the texture: the malt gives it a beautiful rounded and filling feel, plus that classic Dortmunder breadiness, shading towards the sweeter end of the spectrum with a hint of candyfloss. The promised hops are present but aren't at all overdone. There's the classic waxy, almost plasticky, noble hop bitterness then a mouthwatering cut-grass and pine effect, finishing quickly and cleanly, the way good lager should. I was expecting American hop perfume but that's not what it does at all: this is pure old-world elegance, reminding me a lot of the better, fresher, hoppier pale lagers I've caned in Bavaria. I'd happily see the whole "India Pale Lager" genre replaced with this sort of thing.


The Easy Jack IPA I obtained in DrinkStore so it wasn't quite so fresh, but still less than three months out of the brewery. It's another pale one: a crystalline golden hue. The aroma is rather candystore, all lurid chewsweet and sherbet fruit, plus the promise of plentiful sugar, which is surprising as it's only 4.7% ABV. The first pull reveals it to be pure Lilt, with a huge hit of juicy mango and pineapple. The sugar arrives after it and it's similar to the candyfloss in Pivo, much more than just a malt base. You need to wait around for any kind of bitterness but when it eventually arrives, right on the finish, even it is bringing fruit in tow: limes in particular, and maybe a slight spritz of grapefruit zest. At first I was really impressed by all that juiciness, but the sugary aspect makes each mouthful a little harder than the last. It's unusual to be saying a Californian IPA is unbalanced away from the bitterness side, but I think this is.


Finally, Wookey Jack, an 8.3% ABV rye black IPA I found on tap in BrewDog's Newcastle outlet recently. It's a dense beast, pure opaque black in colour and smelling worryingly of marker pens. The first thing to hit me on tasting was the texture: it's as viscous as it looks, thick and tarry with a slick, palate-coating bitterness but not much by way of hop flavour. Instead it's all roast, the only real hop presence being a certain dankness in the aroma. A disappointing experience, all told. Not what I'm after in a black IPA and completely lacking that dry grassy bite that hops and rye do so well together.

Double Jack has also been sighted on keg around Dublin. I wasn't a fan of this super-sticky double IPA when I first met it a couple of years ago, and recent revisits confirmed it's just not for me. I think perhaps they have too loose a hand at Firestone Walker when it comes to tipping the maltsack.

07/30/2015 03:05 AM
1990 Mühlhausen pub guide


There's a simple reason why I visited Mühlhausen several times. My wife's sister lived there. And it was home to one of my favourite beers, Turmquell Pilsator. I was lucky enough to get inside one of the town's two breweries in the DDR period, thanks to my sister-in-law's husband, who knew someone who worked there.

It was heart breaking to say the inferior Eschwege Pils flood into the town after the wall fell, eventually killing off the town's breweries. It made no sense to me. Why pay considerably more money for a beer that wasn't half as good? Turmquell Pilsator is one of the beers I miss the most. I've cried a little every day since it disappeared.



Mühlhausen
30 km north of Eisenach, just 45 terrifying minutes away along a crumbling and treacherous road (it's not a good idea to try navigating it after dark) is the ancient town of Mühlhausen. If you happen to get thirsty on the way, the village of Mihla has three pubs. Mühlhausen is graced with a virtually complete town wall and, of more practical value, two breweries (one of which is built into said wall). Inside the old fortifications, not a lot has changed in the last few centuries. There's a maze of twisting streets and narrow alleyways all lined with half-timbered buildings leaning at disturbing angles. Unfortunately for the inhabitants, but fortunately for us tourists wishing to recapture the atmosphere of the past, most of the houses don't seem to have been modernised since they were built. A few months ago I would have added that they also didn't seem to have been painted since their construction, but, in honour of the recent influx of guests from over the border, a few of the main streets have seen their facades receive a well-needed lick of paint. I'm sure that it's dirty, dingy, generally unkempt appearance is far more in keeping with the spirit of the Middle Ages than are the antiseptically tidied and prettied up towns over the border. The town is also famous for the quality and quantity of its bakers. They produce the typical dark German rye bread in hearteningly traditional manner, without the use of the chemical additives so common in the west.

On Görmaer StraBe, just inside the wall on the way into town from the railway station, is the Hotel Grune Linde (8 - 24), selling the excellent draught Turmquell Pilsator. This is a pub/restaurant of a slightly higher class, so your table will have a tablecloth, albeit probably not very clean. The single large room is comfortable enough and the tables seem happily immune to the plague of 'bestellt' signs (the current record for these is held by the Lindenhof of Eisenach, which one evening contained eight tables, two customers and six 'reserviert' signs). On the walls, no doubt at the whim of an HO interior decorator, hang some arty and enigmatic prints of trees, totally out of keeping with the nature of the place and its customers, who don't exactly look like the type to knock around in art galleries.

Carrying on down Görmaer Straße, one of the streets recently having undergone a slight face-lift, you'll come to Wilhelm-Pieck-Platz. Pretty well directly opposite where you enter the square is the Mühlhauser Bierbar (16-23:30; Sat, Sun closed), an unassuming old building without much indication of being a pub. Inside its cramped interior, in the wonderful HO 'heritage' style (pine furniture and obviously designed folksy decoration), a variety of DDR beers are available. The selection varies, but you can usually count on Bad Kostritzer Schwarzbier and Wernesgrüner Pils, both bottled (unfortunately so in the case of the latter, which tastes much better in its unpasteurised draught form). This is the only specialist beer bar in the area and, judging by its popularity, you would think that it was the only pub in the area full stop. A word of advice: arrive closer to 16:00 than 23:30. (If you are unable to get in, nip over the road to the modern Stadt Mühlhausen Hotel, which sells Turmquell Pilsator on draught and stays open until midnight.)


You now have a chance to see the centre of town on the way to your next stop - this saves wasting too much valuable time on sightseeing. On leaving the beer bar, walk to the diagonally opposite corner of the square, up Linsenstr. then left along Herrenstr past the Marienkirche. Through the Frauentor, one of the old town gates and an impressive chunk of stonework, you'll find a fairly desolate piece of open ground. To the right of this, on Johannis Straße, is Gaststatte Drei Rosen (10-17; Sat, Sun closed). One glance and the neglected and crumbling plaster of the facade tells you that you're in for a treat and, when you enter, the austerity of the interior is no disappointment. From the rudimentary counter, bare walls and tubular steel furniture of its single square room to the outside toilets (aspiring to Czech standards of filthiness) everything is perfect. It deserves to be preserved in its pristine state as a memorial to the HO minimalist school of pub design. It's to be hoped the changing times won't see such monuments swept away. Your fellow customers are likely to be as straight-forward as the surroundings, but the atmosphere is relaxed and conducive to the quiet enjoyment of a glass or two of the Turmquell Pils which is on offer. A little further along Johannisstr., through another old gate, is the Turmquell bottled beer brewery, some of whose workers you might well rub shoulders with in Drei Rosen.

On leaving turn left, left again into Petristeinweg, then right along Petriteich following the town wall around (another chance for a quick spot of sightseeing here) until reaching Ammerstr. Turn left into here and a couple of hundred metres along, easily spotted by its distinctive green colour-scheme, is the strangely-named Ammerscher Bahnhof (10 - 20; Sun, Mon closed). Strangely-named, because not only is there no Ammerscher station in the vicinity, but no station of any description and not even a railway line. Here there's a bit more choice, with Turmquell Pilsator on draught and Gothaer Spezial and Eschweger Pils in bottles. There's a spacious dining area, a small taproom and another small dining room at the back. The higher quality wooden furniture, numerous pot plants and better standard of decoration are dead giveaways that this is a private pub. One wall has a particularly good mural of Muhlhausen, taken from an old engraving. Oddly enough, despite the visible outward signs of comfort, there's a lack of warmth in the surroundings. The grotty and Spartan Drei Rosen is actually a far more welcoming spot in which to enjoy a glass of beer and a quiet conversation. In just the same way that your local public bar is more convivial than a Berni Inn. In many respects, Ammerscher Bahnhof resembles more a W. German pub and I suppose that the cooler atmosphere goes along with that. They also use handled mugs instead of the usual straight glasses, a suspicious practice if I ever saw one, and the ceiling has fake beams.




As far as I can tell, only one of the pubs mentioned in my small guide to Mühlhausen still exists: Ammerscher Bahnhof.



Ammerscher Bahnhof
Ammerstraße 83
99974 Mühlhausen/Thüringen.
http://www.ammerscherbahnhof.de/

07/30/2015 03:00 AM
Mitteleuropa
The Annafest in Forchheim I've been in London for three and a half weeks. That's ages. Time to fly again. Today I'm off to Franconia for the Annafest in Forchheim with key cronies DERRIXK, WOMBE and JACK. The four of us tried to go last year, but got trousered the night before and missed our early morning flights (we had a lovely time at Whitstable's Oyster Festival instead, though). The

07/30/2015 03:00 AM
Brewery Release: NW: Coming Soon ... Diamond Knot Fog Bank Fall Ale
Press Release


MUKILTEO, WA –

Fall may be right around the corner, but for the crew at Diamond Knot Craft Brewing, the leaves may as well start falling and the crisp fall days begin. Actually, most Pacific Northwesterners would probably welcome a cool day or two with the recent heat.




Call our release of Fog Bank Fall Ale a sort of cooler-fall-day dance, a way to welcome in all that is rich and wonderful about our evergreen autumns. Fog Bank Fall Ale is definitely considered a taste of fall in a glass.

In its second year, Fog Bank Fall Ale gives a nod to that fateful day in Crescent Bay and the two-month-long marine salvage that ensued shortly after in 1947. August 13, 1947 proved unforgiving. Fog embraced the Strait of Juan de Fuca when the MV Diamond Knot, loaded with 75 percent of Alaska's seasonal salmon catch and 100,000 gallons of fish oil, motored on toward Seattle. The fog got the best of the rudimentary navigation tools, and early that morning the Fenn Victory collided with the Diamond Knot, damaging the Diamond Knot enough to cause its sinking in 135 feet of water just off Port Angeles.

"This brew is a great way for us to take a moment to remember the efforts that went into the salvage of the day," said Sherry Jennings, DK's chief storyteller. "It's also a simply fantastic beer. It's beautiful to look at and the taste is memorable.

Fog Bank Fall Ale hits store shelves in 22-oz. bottles the first week in August and is on tap Aug. 1 at all three Diamond Knot locations – the Brewery & Alehouse and Production Brewery & Taproom, both in Mukilteo; and the Brewpub @ MLT in Mountlake Terrace, as well as your favorite beer-enjoying locations through Washington and Idaho. The Fog Bank season wraps up, just as the 1947 salvage operation did, at the end of October. By then, the reddish amber color will easily reflect the change in foliage and the bursting of maple reds. Just as crisp as those autumn mornings, the Fog Bank Fall Ale has a bright, crisp flavor with a full malty finish. With a mild 5.8% ABV, this seasonal is sessionable and the perfect transition from our summer Blonde Ale to our darker winter brews.

Founded in 1994, Diamond Knot Craft Brewing is a privately held company and Snohomish County's oldest continuously-operating, independently-owned brewery. Handcrafted Diamond Knot ales can be found in 12 states, British Columbia and Japan, both in bottles and on draft. Additionally, Diamond Knot operates three production breweries and two full-service restaurants in Washington; the Brewery & Alehouse in Mukilteo and the Brewpub @ MLT in Mountlake Terrace. Diamond Knot prides itself in providing exceptional craft beer, food and lively experiences, as well as being charitable members of the communities in which it operates.


07/30/2015 12:37 AM
Wayward Brewing set for launch

Sydney's Wayward Brewing is poised to open the doors to its new 150-capacity tasting room sometime late in August.

07/29/2015 09:44 PM
Thirst Friend ChillRod Supreme


The Thirst Friend ChillRod Supreme is an innovative way of keeping your cold beer colder longer. We received one set of these rods in the mail and decided to give it a go on John's last two bottles of Harvest Lager. The basic premise with these rods is that you freeze them for at least […]

Read the original article Thirst Friend ChillRod Supreme and other Brew Dudes posts.


07/29/2015 07:00 PM
Celebrity Booze! This Time It's The Pogues Whiskey Brand
Irish band, The Pogues, collaborating with West Cork Distillers to launch The Pogues Irish Whiskey. The target market is 25 – 30 year olds. Duh. It will sell for around $47. I wonder if they are in there actually making the stuff. If not, what does it mean to have a celebrity simply put their […]

07/29/2015 07:00 PM
Industry News: Beer Serves America study confirms american breweries generated $253 billion in economic activity and support for 1.75 million jobs
Press Release




07/29/2015 06:24 PM
Bellevue Brewing teams up with KZOK


Story by Kendall Jones, via Washington Beer Blog.

Story by Kendall Jones, via Washington Beer Blog. Bellevue Brewing Company announced today a new partnership and the release of a series of KZOK-themed beers that will benefit charitable causes. In particular, the brewery announced the upcoming release of what it describes as the first of several new KZOK-themed craft beers. Bellevue Brewing releases KZOK Classic Rock Amber...

The post Bellevue Brewing teams up with KZOK appeared first on Beer News.



07/29/2015 05:09 PM
Terrapin brewing a beer based on The Walking Dead television program
The news came out last week; fans of Terrapin Beer Company and of the AMC television program The Walking Dead have something to collectively cheer about. The two have teamed up to create a companion beer to the program. The Walking Dead Red India Pale Ale will be brewed appropriately enough with blood orange peel. […]


07/29/2015 05:00 PM
Westbrook Gose – Sour, Salty and (EXTREMELY) Delicious
Featured Contributor: Craft Brew Gal @CraftBr3wGal Westbrook Brewing Co. is located in Mt Pleasant, South Carolina.  Their mission is, "To make the most interesting, drinkable, and generally awesome beer possible." They are all about using new brewing techniques and incorporating new flavors and ingredients.  That's one solid mission statement in my opinion. Westbrook Gose is a 4% ABV 5 IBU traditional style German sour wheat beer; with estimated calories 120; the main ingredients in the beer being coriander and salt. German style wheat beers are brewed with souring…

07/29/2015 05:00 PM
Brewery News: CA: Paso Robles: Firestone Walker Brewing Company shares thoughts on Pivo and the growth of "domestic pilsner"
Press Release






07/29/2015 03:04 PM
Centennial IPA – Best Example of Centennial Hops?


by

The post Centennial IPA – Best Example of Centennial Hops? appeared first on The Brew Review Crew.



07/29/2015 02:59 PM
Toppling Goliath PSEUDO SUE Pale Ale -Does it Live Up to the Hype?


by

The post Toppling Goliath PSEUDO SUE Pale Ale -Does it Live Up to the Hype? appeared first on The Brew Review Crew.



07/29/2015 01:45 PM
The drought's impact on the hop crop and the price of your pint


Story by Kendall Jones, via Washington Beer Blog.

Story by Kendall Jones, via Washington Beer Blog. Local and not-so-local news sources have been reporting what they assume will be bad news. One article I saw was titled IPA Lovers Beware: Beer Prices Could Skyrocket. Another warned Trouble Brewing: Drought-Hit Hops Crop Concerns Craft Brewers. One local television news outlet went completely hysterical, warning that Washington drought...

The post The drought's impact on the hop crop and the price of your pint appeared first on Beer News.



07/29/2015 01:01 PM
Contest: Two VIP Tickets to 2015 Schurcipefones and Beer List
While doing our planning for St. Louis Craft Beer Week I've tried to emphasize our need for unique events. What keeps people interested an excited is creating experiences that they can't get any other day of the week. Four years ago my friends at Baileys' Restaurants came up with the Schurcipefones event. Not only providing a [...]

07/29/2015 12:30 PM
the Nostalgia Series: (from The New Brewer, Spring 2009)
Beginning in 2009, I have written one of the four primary articles in the annual "Industry Review" issue of The New Brewer, the bi-monthly magazine published by the Brewers Association. These stories summarize performances at all levels in the craft … Continue reading

→



07/29/2015 11:14 AM
Tasting Notes: Whirlwind Witbier from Victory Brewing Company
It is time to put my ol' beer reviewing hat on again, and today we will be taking a look at Whirlwind Witbier from Victory Brewing Company (Downingtown, Pennsylvania).A few weeks ago, I reported on the Variety of...



07/29/2015 10:29 AM
Champion Brewing Killer Kolsch


The post, Champion Brewing Killer Kolsch, first appeared on The Barley Blog.

Champion Brewing Killer Kolsch has been around for a little while now, but for some reason, it never made its way into my shopping cart until just this past June. Sadly to say, the can that I purchased for review has probably been around just as long — 05/13/2014 was printed across the bottom. Had […]

The post, Champion Brewing Killer Kolsch, first appeared on The Barley Blog.



07/29/2015 09:00 AM
Malt vs Grain Whiskeys: Where Distillers Divide


If you follow the rise and development of craft distilleries, you'll find that those producing whiskey are often divided. Some will produce malt whiskeys while others will concentrate on grain whiskeys. The basic difference between grain whiskeys and malt whiskeys is the grains from which they are produced, explains Joe Nelson, distiller and brewer for […]

The post Malt vs Grain Whiskeys: Where Distillers Divide appeared first on CrushBrew.



07/29/2015 08:53 AM
Is it good news or bad news for U.S. hops?
Three Five reports on hops; five conclusions.

It was all coming up roses, or hops, on 9 July, when Craft Beer Business reported that the 2015 hops harvest in the U.S. would be
the third highest total harvested acreage on record. Washington, with 32,205 acres for harvest, accounts for 73 percent of the United States total acreage. Oregon hop growers plan to string 6,807 acres, or 16 percent of the United States total, with Idaho hop growers accounting for the remaining 11 percent, or 4,975 acres strung for harvest. Acreage increased in all three States from 2014 and, if realized, both Washington and Idaho acres will be at record high levels.


But then NBC News filed a much less rosy report on 25 July:
The

U.S. Drought Monitor

showed 98.6 percent of Washington state in a "severe drought." The state has experienced hot and dry conditions and one of its worst mountain snowpacks on record. The lack of snowpack means there's not enough water to replenish reservoirs.

Washington state accounts for about 73 percent of the nation's hops acreage — and virtually all of the production takes place in the fertile Yakima Basin, according to the U.S. Department of Agriculture.

"We will have some fields that will probably see

a little lower yield this year

because of the combination of water stress and heat," said Ann George, executive director of the Washington Hop Commission. "We really won't know until harvest."

Most of the current crop is already locked up by contracts, but analysts say the drought will boost prices for anything on the spot market.

Michael Butler, chairman and CEO of Seattle-based Cascadia Capital, predicted that there could be

a hops shortage starting in 2016

. "Next year you won't have more land for hops," he said. "You have a shortage of water. You're going to have more demand from the craft breweries, and so you kind of pass the inflection point where the demand is greater for hops than the supply."


On the other hand, the Barth-Haas Group was more sanguine in its Hops Report, the July 2015 version of its annual, international analysis of the hops industry.
The winter of 2014/2015 proved to be one of the warmest and driest in the Pacific Northwest in some time. There was very little snowfall in the Cascade Mountain Range over the course of the winter, resulting in restricted water availability to some growers in the Yakima Valley for the 2015 crop growing season. Curtailment of supply during the cooler spring months will allow them access to water during the warmer late summer months. Hop growers do not anticipate that the hop crop will suffer from lack of water. Growers in Oregon and Idaho will likely get through the summer with little or no impact from restricted water supply.


Bart Watson of the (U.S.) Brewers Association was warily optimistic in a report released on 16 June.
The topline news is very good, showing a strong increase (16%) in acreage [in the Pacific Northwest] between the 2014 harvest and 2015 plantings, and a further shift toward the most in demand aroma varieties.

Finally, a few words about drought and climate change are in order. Although I would summarize the acreage numbers as exactly what brewers (collectively) wanted to see (though individual brewers may be various levels of pleased), the yield question is huge. A low yielding crop could easily swing a five million pound projected increase (over 2014) to a five million or – in worst case scenarios – ten million pound decrease. You don't have to be an economist to guess what spot prices and future contracts would look like given that scenario. In addition, long term water issues could have devastating effects on the ability of new plantings to mature.


And, at Appellation Beer, Stan Hieronymus reported this today:
Earlier this week, Otmar Weingarten of the German Hop Growers Association told the those attending International Hop Growers Congress in Bavaria that production in Germany's main hop growing regions would likely fall 12 to 22 percent short of earlier predictions. And Ann George, executive director of the Hop Growers of America, said that US alpha varieties yield would be down up to 5 percent and aroma varieties off 10 to 15 percent.


What about all the local, small-farm, non-Pacific Northwest hops we're hearing about? Again, Bart Watson:
Some of these pressures may be mitigated down the line by hop growing regions outside the Pacific NW. Michigan has ~400 acres now and another ~400 being planted and strung. Other regions like the Northeast are also being expanded. Nevertheless, in the grand scheme, a few thousand acres here and there do very little in a hop market if the ~44,000 acres in WA, OR, and ID see serious shocks.


Wait and see, but the bottom-dollar line is that breweries should have secured their hops contracts by now. Or, as Mr. Watson suggests: "If you want to throw in a little rain dance, that would be fine too."

-----more-----
According to the Barth Haas report, worldwide planting of hops in 2014 was 47,666 hectares, an increase of 3.3% over 2013; world hops production equaled 96,477 metric tons in 2014, an increase of 15.9% over 2013. A hectare is the equivalent of 2.47 acres, and a metric ton is the equivalent of 2,204.6 U.S. pounds.


For more from YFGF:


07/29/2015 07:08 AM
Lululemon, Stanley Park Brewing to introduce new beer in Canada
Lululemon has collaborated with Vancouver-based Stanley Park Brewing to introduce a new beer in the Canadian market.

07/29/2015 06:52 AM
Hops 2015: No bumper crop this year
The good news is that this headline is pretty stupid: "IPA Lovers Beware: Beer Prices Could Skyrocket Next Year Thanks to Drought." The not so good news is that this one is more accurate: "Trouble Brewing: Drought-Hit Hops Crop Concerns Craft Beer Brewers." And the story that goes with it is well reported and more […]

07/29/2015 06:36 AM
Tanked up
Tanks of Meantime's Brewery Fresh Lager at the Crown and Shuttle Yesterday I wrote about cans, a current craft beer fad. Cans are great, but they need to be done well. The same is true of tank beer versus keg. I've drunk Meantime Brewery Fresh Lager from big beer tanks in pubs twice recently, at the Greenwich Old Brewery and at the Crown and Shuttle in Shoreditch. First, a story. When I