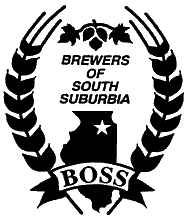 We are dedicated to the art of crafting and quaffing fine beers through
the sharing of ideas and experiences, the advocacy of brewing as a hobby and the responsible consumption of beverages containing alcohol
BREW NEWS

03/30/2015 08:56 AM
A thought for the brewers and people of Christchurch
When I was a young lad of 18 years of age I packed my bags and travelled from the North Island of New Zealand to the city of Christchurch in the South to begin my university education. The move to Christchurch was a no brainer for me – I had lots of family who lived in the "Garden City" and I had been there many times before, always leaving with fond memories. Christchurch is a very special city with significant character – it is the New Zealand city that most closely resembles Melbourne with old stone buildings, a tram line and a beautiful river, the Avon. The city also has a number of other great gems including the Port Hills for excellent scenery and mountain biking, as well as the port suburb of Lyttleton, reached after travelling through one of New Zealand's longest tunnels. If there is one word I would give to Christchurch it would be 'beautiful'.....


03/30/2015 08:56 AM
Carlton Draught hits slow mo
Australia's alcohol advertising regulations are strict, as a result advertisers continually look for new ways to promote the brand – albeit without specifically promoting the product! Check out Cartlon Draught's latest ad – the slow mo…and a few other old classics.....


03/30/2015 08:56 AM
Beer store update 5th May
So Sydney has had cracker beer drinking weather this week and it's set to continue this weekend – sweet! Growlers Currently we have Moa Breakfast beer. A cracker of a lager with rich cherries, very easy drinking. Check out the review for it below: "The aroma is stunning with hints of dry wheat and cherry's. The carbonation is lively, which works for a crisp summer beer. The taste has a serious hit of wheat and yeast, washing through with all those bubbles and a touch of cherry." Joel Macfarlane – brewnation.co.nz $28 for a Growler fill Once this is gone we'll be moving onto Mikkeller Citra Single Hop IPA probably early in the week Latest beers Murray's No 6 2011 Anniversary Ale – the last available anywhere (limit 1 per person) Sierra Nevada Bigfoot Ale Barley wine Rich is in the shop today, Geoff is onto his 2nd table for the tasting room, while Will is in training for a 9km soft sand running event. Store hours 11am-3pm today, 8:30am-6pm Mon-Fri. 1300 808 254 Cheers!


03/30/2015 08:56 AM
Store update 19th May
So Sydney is on a roll with its awesome beer drinking weather this week and this weekend looks good to go. Growlers Currently we have Young Henry's Hop Ale. This beer harks back to classic English style IPAs. Hefty malt backing meets every type of hop in our cool-room, added to all stages of the process. The all Australian hop flavour is not aggressive in its bitterness, but is evident in flavour and aroma and slowly asserts itself with a lengthy, lingering and thoroughly enjoyable palette. $28 for a Growler fill Once this is gone we'll be moving onto Dr's Orders Brewing Plasma. Plasma, a White IPA is yet another emerging trend that we're happy to embrace and present a Doctor's Orders Brewing twist on. Judicious hop use dominates Plasma's aroma, backed up with a balanced mouthfeel defying its alcoholic payload before delivering an extremely long lingering bitterness. A deceivingly addictive prescription. The grist for Plasma is practically identical to our Zephyr (Double White Ale) which explains the appearance. However the lack of botanicals, a different yeast strain and excessive hop use deliver an ale that is Zephyr's polar opposite. In other news Rich is in the shop today, Geoff is onto his 2nd table for the tasting room, while Will is in training for a 9km soft sand running event. Store hours 11am-3pm today, 8:30am-6pm Mon-Fri. 1300 808 254 Cheers!


03/30/2015 08:56 AM
April Beer Club Selection
Our Beer Club selection for April has now been sent out to all online customers. For those living in Sydney you can still pick these up from our store. The April Beer Club selection includes: Samuel Adams, Black Lager Bridge Road Brewers, Australian Ale William Bull, William's Pale Ale Morland Brewing, Old Speckled Hen


03/30/2015 08:42 AM
The Salisbury Hotel
You hear a lot of chat about micropubs these days. For sure it's a lovely concept, but let's be honest: the emergence of the micropub tells us a lot of the decline in the importance and grandeur of drinking establishments in Britain. Our pub culture has been marginalised as never before. In the late Victorian and Edwardian periods we were building truly massive boozers befitting of the capital

03/30/2015 08:32 AM
NoVA Launch of O'Connor Brewing at Rustico Slaters
From an email: Next Wednesday, Rustico Alexandria welcomes O'Connor Brewing Company to the area by turning over 8 of our taps to this fantastic brewery out of Norfolk, Virginia. We are ecstatic to pour these selections for the very first time ever in Northern Virginia, and to party with the O'Connor Brewing Company team!   Many of th ...

03/30/2015 08:32 AM
Adventure Blazing Trail IPA
We spent a pleasant weekend afternoon at Adventure Brewing in Stafford County. Sunday afternoons at this local brewery are a great time to relax with good beer and good company. The brewery currently has 10 beers on tap so there's something for every taste. Our choice for the afternoon was Blazing Trail IPA.

Adventure Brewing Blazing Trail IPA is made with all Virginia-grown hops. (The brewery has listed the name as both Blazing Trail and Blazing Trails.) The beer pours marmalade in color with a pleasant citrus aroma. A thin head leaves behind moderate lacing. The Virginia-grown "west coast" hops give a fresh citrus pithiness to the flavor. A earthy malt base completes the flavor profile. This IPA is hop-forward but does not kill the tastebuds. And at a moderate 5.6%, it's well-suited for Sunday afternoon enjoyment.



Adventure Brewing food truck regular, STEVE-O's BBQ, Burgers & BACON was on hand to provide food to go along with the ale. We opted for Steve's signature bacon cheeseburger and tater tot side. It made for a tasty pairing.

One goal for the visit was to pick up some bottles of the barrel-aged Wicked Nymph Imperial Stout that was released on Saturday. Colleen and I had a tiny taste a couple weeks ago, and were excited to pick up a few bottles for ourselves. The brewery obtained three barrels from the Bowman Distillery which had aged bourbon since 2005, 2009, and 2010. The bottles from the 2005 barrel were sold out, but we picked up some from the other years. I haven't decided if we'll be enjoying them soon, or letting them age. Stand by....




03/30/2015 06:23 AM
Loading up the Beer Ark with this week's links
MONDAY BEER LINKS, MUSING 03.30.15 Two by two … Highland Park Brewery brews Yard Beer from backyard ingredients. On terroir, and the vine's microbiome. Foraging for brewing ingredients in southern Illinois or in the middle of North Carolina is relatively easy to imagine. But in Los Angeles? That's why Bob Kunz at highland Park Brewery […]

03/30/2015 06:22 AM
Clamps & Gaskets: News Roundup for Weeks 10/11, 2015.


2015.03.14
Date proclaimed as Pi Day: 3.14.15.
—Via Pi Day.




2015.03.14
Inaugural American Mild Month announced for May, 2015.
—Via Session Beer Project.


2015.03.13
"Virginia brewers have expressed a mixture of trepidation and optimism," as west coast breweries open in the state.
—Via Greg Kitsock at Washington Post.




2015.03.12
Lagers enjoying a renaissance in America, as more 'craft' brewers and drinkers turning to 'craft' lagers.
—Via Eric Asimov at New York Times.


2015.03.12
Bell's (large 'craft' brewery in Michigan) vs. Innovation Brewing (small 'craft' brewery in North Carolina) in trademark dispute. Bells' response to furor:
"We have not, and are not asking them to change their name or their logo. There is no lawsuit. We are not suing them. We have not asked them for money. We have not asked them to stop selling their beer. We are asking them to withdraw their federal trademark application."
—Via Jeff Alworth at Beervana.


2015.03.10
Memorial service held at National Cathedral in Washington, D.C. for Edward Brooke: 1st African-American popularly elected to U.S. Senate, Republican of Massachusetts, who died 3 January 2015, at 95.
—Via Washington Post.




2015.03.06
U.S. Court of Appeals rules that the Michigan Liquor Control violated the 1st Amendment freedom of speech rights of Maryland, brewery, Flying Dog. Brewery wins six-year court case to sell beer called Raging Bitch in the state.
—Via Baltimore Magazine.


2015.03.06
The U.S. economy added 295,000 jobs in February; unemployment fell to 5.5%, the lowest in 7 years, since before the recession began.
—Via CNN.


2015.03.05
"Uniquely in the world, apart from Belgium, Lithuania has not just preserved its ancient farmhouse brewing culture, but managed to commercialize it. There are at least 15 breweries in Lithuania brewing beers that are either real farmhouse ale in the Lithuanian tradition, or to some degree commercialized versions of farmhouse ale."
—Via Lars Blog.


2015.03.05
The (U.S.) Brewers Association creates Digital Interactive U.S. Beer Styles Guide: "77 common U.S. beer styles inside of 15 style families."
—Via Reuters.
—The guide itself, at CraftBeer.com.



2015.03.04
"With malice toward none, with charity for all." The 150th anniversary of President Abraham Lincoln's 2nd inauguration and Lincoln's famous speech.
—Via Washington Post.


2015.03.04
Summary of the new TTB filing and reporting requirements for breweries and brewpubs.
—Via Craft Brewing Business.


2015.03.03
The Washington, D.C. City Council is considering legislation to allow patrons to drink outside at "artisan alcohol manufacturers."
—Via DCist.




2015.03.01
'Craft' brewers facing price spikes and shortages of wooden barrels: bourbon and otherwise.
—Via Austin Chronicle.
-----more-----
Clamps and Gaskets

is a bi-weekly wrap-up of stories

not

posted at

Yours For Good Fermentables.com

. Most deal with beer (or wine, or whisky); some do not. But all are brief, and many are re-posts from twitter.com/cizauskas.
The

Clamps and Gaskets

graphic was created by Mike Licht at NotionsCapital.


03/30/2015 05:58 AM
Edinburgh Beer Weekly 22/03 – 29/03
The post Edinburgh Beer Weekly 22/03 – 29/03 appeared first on The BeerCast.

03/30/2015 05:00 AM
APEX Bar Announces Craft Brewers Conference Events
It's too bad that the Craft Brewers Conference here in Portland only takes place over four days. Breweries, distributors and bar owners are cramming about a months worth of events into this very short timeframe so planning is of an essence for all craft beer lovers. The latest bar to announce its CBC schedule is […]

03/30/2015 04:31 AM
Choosing a Lager in the UK

The arrival of a new beer from Sweden on the UK market has made us wonder about the hierarchy of packaged lagers available in the UK. The graphic below isn't a league table, exactly. Rather, we imagined that someone was offering to buy us an entire case of lager, and then played the options of … Continue reading Choosing a Lager in the UK →

Choosing a Lager in the UK from Boak & Bailey's Beer Blog - Over-thinking beer, pubs and the meaning of craft since 2007



03/30/2015 04:00 AM
Four Brewers | Why So Sour?


Season 2, Episode 13 - This week, we're drinking some pretty rad sours while John gets serious about bottle dates. [Player …

The post Four Brewers | Why So Sour? appeared first on thefullpint.com.



03/30/2015 03:42 AM
Out for a couple

Wet night. Push the heavy front door of Alfie Byrne's. Across the threshold and down the steps. The back-and-forth buzz of conversation. And ping-pong. The bar glows at the centre of the dim room, beckoning. A new beer from a well-respected English micro was touted earlier on Twitter. There it is, minimalist design on the tap badge. But due diligence first: a glance across the other options, over and then down to... the handpump. Chalked on the blackboard Gate Crasher Bitter by Trouble Brewing. Thought I'd missed it, and certainly didn't think I'd see it on cask. A pint, please.

Settling in the handled jug to a dark amber, though not quite brown. And not quite clear, either. First pull: yeast, gritty and bitter. Behind it, tannins and floral spices. All that jasmine. Classic English bucolics and the potential for greatness, let down by poor handling. For shame.


Still chasing rumours, out into the night again, across St Stephen's Green south, past Sir Benjamin's Palladian mansion and Joyce's alma mater. Skirting by Cuffe Street flats and around the corner to Against the Grain. Busier here. Crowded by the bar. A glance at the taps, a scan of the blackboard, and back to the taps. There. Dortmunder. Galway Bay aren't known for lagers. A brave step. A pint, please.

Husky and hazy. A wan orange hue and orange marmalade-flavoured. Biting bitterness sits atop the full grainy body, its texture the only nod to real Dortmund Export. Debate: does the assertive hopping take away from the style, or an improvement, a stage in its evolution? No matter. Good beer. Enjoyable drinking.

We're a long way from Dortmund. Is that a stout on cask? A pint, please.

03/30/2015 03:32 AM
Cigar City Brewing Invasion Pale Ale
Hello beer lovers and welcome to another edition of the NorCal Beer Blog's brew review. Tonight's featured beer is Cigar City Brewing Invasion Pale Ale. From the Cigar City Brewing website: "The people of Tampa Bay have fallen prey to Pirate invasion every year for well over 100 years. After more than a century of failing to repel ...

03/30/2015 03:16 AM
Brewdog Brixton Porter 5% ABV
Brixton Porter is Brewdog's 21st century interpretation of a classic 18th century brewing style, the twist being that the relatively low alcohol content (for a porter at any rate) should make it suitable as a dark session ale.

03/30/2015 03:05 AM
Random Berliner Weisse stuff



"SUNDAY IN A GERMAN WAR HARBOUR.
Sunday is the great day of recreation for the men of the German Navy at Kiel. As in Great Britain, the shops are shut, and churchgoers go to church in the morning, but the rest of the day is given up to pleasure. The Germans cannot be said a religious people from our standpoint—dogma being nebulous, and religion a State duty. One German Protestant cathedral that I know has as its chief pastor or dean a minister who openly doubts the existence of the Deity. On Sunday evenings there is much dancing and beer-drinking. Dancing is the rule of the day in every cafe of any size, and if energetic it is always orderly. The amount of beer that is consumed on these occasions is wonderful. A great favourite with the ladies is the frothy Berlin white beer, drunk out of large bowl-shaped glass, and with a liqueur-glass of raspberry syrup added to it. On these days the German sailor, and his beard trimmed to a point in a sort of goatee, appears resplendent his full uniform, bare-chested, and many buttoned to a perfectly surprising degree. Drunkenness is nowhere as obtrusive as in England, and any disorderliness in the street, at once leads to the offending sailor being arrested by the patrol, and promptly consigned to custody. Discipline is severe.— J. Morin in Chambers's Journal."
Dundee Evening Telegraph - Wednesday 01 November 1905, page 6.

What have we learned? That Berliner Weisse was popular with the ladies. And also that it was being served far from Berlin – Kiel is 350 km away.

But what really caught my attention was the reference to Berliner Weisse being drunk with raspberry syrup. I'd thought that this didn't become a common practice until after WW I. Clearly it dates from before that.

Here's a somewhat older article:


"EASTER ON THE CONTINENT.
The foreign correspondents, having little else to write about, have been giving us descriptions of the Easter customs in the countries where they live. In Germany, we read, there is a so-called Easter soup, which is the seasonable dish at dinner or supper. It is a species of egg-flip, but as the beer used in its composition is the Berlin white beer the result is proportionally thin, and unsatisfactory to the normal English palate. With regard to customs, the principal one unknown in England is that of concealing Easter eggs, made of sugar or chocolate, under the furniture, behind the sofa cushions, and in similarly undiscoverable hiding places, for the children to seek."
Belfast News-Letter - Monday 05 April 1869, page 4.

Doesn't sound like they were very keen on Berliner Weisse, even when it was made into soup.

Funny about the Easter-egg hiding tradition. We did it with our kids. Then again, it was Dolores's idea and she is German.

03/30/2015 02:01 AM
Beer In Ads #1509: Relax
Sunday's ad is still another one for Budweiser, this one from, I think, the late 1950s. It's another ad from their "Where there's life" series, this one is called "Relax." A man who's made some questionable fashion choices relaxes while an unseen...

[[Click through to the Bulletin for full content]]

03/30/2015 01:48 AM
Made in China: 'Aussie Beer' creator fined by ACCC
Australia's consumer watchdog has meted out a $10,200 fine to Independent Liquor Group (ILG), creator of a product called 'Aussie Beer' that was actually made in China. Aussie Beer was a private label product developed by NSW-based wholesaler ILG for sale to its trade customers, which include pubs and retailers that belong to its own Little Bottler and Super Cellars banner groups. "From March 2014 to August 2014, ILG supplied a product named 'Aussie Beer', with labelling that incorporated the statement '100 per cent owned' within a map of Australia and the statement 'Australia's finest malt'," the ACCC said. "The packaging also featured green and gold colours, which are colours closely associated with Australian sporting teams." "The ACCC considered that, by its packaging and labelling, ILG represented that its 'Aussie Beer' product was a product made in Australia when in fact the product was made in China." The ACCC said it had reasonable grounds to believe that ILG had made false or misleading representations about the country of origin of Aussie Beer, in contravention of Australian Consumer Law (ACL). The prosecution follows last year's reprimand for Carlton & United Breweries for making false or misleading representations about the Byron Bay Pale […]

03/30/2015 01:39 AM
Patent No. EP 0645094A1: Improvement Of Gas And Alcohol Production By Yeast
Today in 1995, US Patent EP 0645094 A1 was issued, an invention of Rooijen Rutger Jan Van, Peter Johannes Schoppink, and Ronald Baankreis, for their "Improvement of Gas and Alcohol Production by Yeast." Here's the Abstract: Introduction of futile cycles in the glycolytic pathway...

[[Click through to the Bulletin for full content]]

03/30/2015 01:02 AM
Cascade Brewing To Distribute To Hawaii
  Yes, you read that right. The well known and highly sought after sour beers from Oregon based Cascade Brewing Barrel House will soon be available in Hawaii. If you follow my Instagram, I dropped a subtle hint last week about this. This is a big get for Hawaii and will add to the already nice selection of sour and barrel aged beers a ...

03/29/2015 11:20 PM
Australian Brews News announces new editor
The team at Australian Brews News is excited to announce that writer James Atkinson is joining us as Editor.

03/29/2015 10:34 PM
Trouble brewing: how craft beer fomented a battle for the soul of booze
The Guardian Trouble brewing: how craft beer fomented a battle for the soul of booze The Guardian When the UK's Campaign for Real Ale (Camra) was founded in 1971, it identified the difference between good and bad beer was that good beer was fresh, live, unpasteurised and served from a traditional cask, while bad beer was filtered, pasteuri ...

03/29/2015 10:11 PM
Save The Bees, Save The Beer
Beer, of course, is an agricultural product, two of its main ingredients are very dependent on a good harvest. Both hops and barley (and other grains such as wheat and rye) grow best when they're planted in the right place and the conditions are present to encourage their best selves. I...

[[Click through to the Bulletin for full content]]

03/29/2015 08:53 PM
Oskar Blues Brewery acquires Michigan-based Perrin Brewing Co.
Oskar Blues Brewery announces the acquisition of Perrin Brewing Company, a Comstock Park, Michigan native brewery. Continue reading

→



03/29/2015 08:02 PM
Patent No. EP 0645342A1: Safety Dispensing Valve
Today in 1995, US Patent EP 0645342 A1 was issued, an invention of Robert Bernard Harwood Cook, for his "Safety Dispensing Valve." Here's the Abstract: A spear valve assembly (5) has a valve body (14) for engagement with a keg neck (3) and a skirt (17) on the valve body (14)...

[[Click through to the Bulletin for full content]]

03/29/2015 06:51 PM
The SommBeer Team
A Tribute to the Sommbeer Team Contributors – We've grown so much since that first contributor dared to write for this site (@hopscanary 7/24/14).  In a very short period of time, we've grown into a beer community and now boast a full team of contributors.  Let's keep growing, I'm enjoying the ride. – David Adam McIntosh      @The1MacAttack Adam is a craft beer and mustache aficionado who majored in philosophy to implore the nature of craft beer. He is also an avid Detroit sports fan and…

03/29/2015 05:37 PM
Beer Birthday: Rich Higgins
Today is the 37th birthday of Rich Higgins, who wears many hats in the San Francisco beer scene. He left his job as the brewmaster at San Francisco's Social Kitchen & Brewery a few years ago, and was also the President of the San Francisco Brewers Guild and Director of SF Beer Week for a...

[[Click through to the Bulletin for full content]]

03/29/2015 05:30 PM
Everybody Loves a Craft Beer Fest
Melbourne, FL – March 29, 2015 – I never miss a change to get outside and enjoy all the outdoor recreation opportunities the Space Coast has to offer. So when I learned about the Brewmaster's Invitational, I...



03/29/2015 05:16 PM
When Mom Needs a Quick Pick-Me-Up
Because it would be crass to drink directly from one of those single serving wine bottles.



03/29/2015 03:15 PM
Are you transporting your growlers in a legal way?
This is a protect yourself blog post, I've done quite a bit of reading in regards to Maine liquor laws and at some point I ended up looking at the open container laws and realized that I've been in violation without even knowing it. I'm not talking about drinking and driving here either, that's a separate […]

03/29/2015 02:55 PM
How to Store Your Homebrew Supplies – Infographic


Over the past few years, homebrewing has become a popular hobby as beer lovers everywhere are trying their hands at creating their own signature brews; in fact, our good friend … Continue Reading →

The post How to Store Your Homebrew Supplies – Infographic appeared first on The Brew Review Crew.



03/29/2015 12:16 PM
Now you can order an IPA in Ho Chi Minh City.
I once again dropped off the face of the earth for several weeks and am not going to go through the charade of apologizing again because I have done that all too often, so let's just agree I will post … Continue reading

→



03/29/2015 11:35 AM
Episode 260: Modern Times Beer Monsters' Park


03/29/2015 10:49 AM
Washington, D.C. news organization rewrites local beer history.
Washington, D.C. brewery, DC Brau, will celebrate its fourth birthday next month. It was April 2011, when the brewery would deliver its first ever keg of beer —The Public, a hoppy, yet firmly malted pale ale— to a local restaurant. And, a big celebration, that day became.

WTOP —a Washington, D.C. all-news radio station and website— honored the upcoming anniversary with a story that began:

It may be hard to believe, but just a short time ago, there were no breweries in D.C. There hadn't been one since 1956, when Christian Heurich Brewing Company closed its doors.

But the District's 50-plus-year dry spell ended four years ago, when friends Brandon Skall and Jeff Hancock opened DC Brau. And the business ignited Washington's brewing boom as others soon followed.

Well, yes to DC Brau, but hell, no, to that comment about "no breweries in DC [...] since 1956." It's just plain wrong.

Nearly nineteen years before DC Brau ever even began operations, the Capitol City Brewing Company —a brewery within a restaurant— would open, in August 1992, in downtown Washington, D.C., making it the first brewery to operate in the city, brewpub or otherwise, since the Heurich brewery shut down in 1956.

It would be a solitary one until a few years later when joined by Dock Street Brewing Company, John Harvard's, District Chophouse, and Gordon-Biersch. All were brewery-restaurants. Several of their resident brewers would go on to brew elsewhere, some still in the area, and some with great success.

Why ignore them?

Dock Street was a local offshoot of the pioneering Philadelphia brewery and brewpub of the same name that opened in the City of Brotherly Love in 1985. Its D.C. brewpub, located in the basement of the Warner Theater, would, unfortunately, remain open for only a year. (1996)
John Harvard's would then open in the same space, but would itself shutter just short of a decade later. (1997-2006)
The original Capitol City location at 12th & H Streets NW, is still open but only as a restaurant. In 2002, brewing operations were moved to the brewery/restaurant in the Shirlington district of Arlington, Virginia.
District Chophouse opened in 1997. Its Bourbon Stout might very well be the second-longest continuously brewed bourbon stout in the nation, after Goose Island's. 1
In 2013, Gordon-Biersch opened a second brewery/restaurant in the city, near to Nationals Park (in addition to its still open original location in what is now known as Penn Quarter).
To gloss over the history and beers of these breweries solely because they were also restaurants (albeit without distribution) seems capricious. In fact, both Right Proper (opened 2013) and Bluejacket (opened 2013) — both mentioned in the WTOP article as new breweries— are themselves brewery/restaurants. 2


To be fair, at the end of the article, WTOP adds a qualifying comment. But it's appended with an asterisk, as if the reporter or her editor had added it, cover-your-arse-like, after the story had first been posted.

*

While some restaurants/breweries were making beer in D.C. prior to 2011, there were no production breweries canning/kegging/bottling their beer for distribution/offsite sale.

This isn't the first time that the Washington, D.C. non-beer press has re-written local-beer history. Take for example, a July 2013 story in the Washington City Paper. The writer, in rooting for the quality of the 'food scene' in Washington, D.C., managed to explicitly 'disappear' all three brewpubs then operating in the city (District Chophouse and both Gordon-Bierschs).

Now, nothing against DC Brau. In fact, for me, just the opposite. I was there that day in 2011, and I continue to enjoy DC Brau's beers today. I applaud their upcoming fourth anniversary 3 , and I wish them continued good fortune.

But "facts are stubborn things; and whatever may be our wishes, our inclinations, or the dictates of our passion, they cannot alter the state of facts and evidence." 4 Whether writing on beer or something less profound, reporters for news organizations (forget about us bloggers!) shouldn't be so cavalier.

As fact-checking assistance for any future local-beer story, WTOP, I offer this for the record: today, there are ten breweries in our Nation's Capital.

And, that's worth reporting.


***************
UPDATE: I reached out to Rachel Nania, the author of the piece, for comment, via Twitter, and she responded:
@Cizauskas My article referred 2packaging breweries. I love all the places you highlighted & appreciate their contributions to DC beer too

— Rachel Nania (@rnania) March 29, 2015

I stand by my comments. Re-read those first two paragraphs of Ms. Nania's story, as quoted at the top of this piece. There's no "packaging brewery" modifier, and, in fact, there is none in the entire story until the conclusion, asterisked. To paraphrase Dr. Seuss, "A brewery's a brewery, no matter how small," or even if it's in a restaurant.

-----more-----
In her piece, "A look back at the beginning of D.C.'s beer boom," Rachel Nania, editor of WTOP Living, does offer a good accounting of the many accomplishments of DC Brau, interviewing the two co-founders, Jeff Hancock and Brandon Skall.
1 According to Greg Hall, the original brewmaster at Goose Island, the Chicago, Illinois, brewpub first made Bourbon County Stout in 1992 (!). The beer won an honorable mention at the 1995 Great American Beer Festival (there was no barrel age category yet).
2 Right Proper has plans to open a separate production-only facility, while keeping the restaurant open.
3 DC Brau will celebrate its 4th anniversary at the brewery, on Saturday, 4 April 2015. Details and tickets (required): here.
li> 4 DC Brau Said by John Adams, later to be the second U.S. president.


For more from YFGF:


03/29/2015 10:09 AM
Farage - beyond the (Camden) Pale?
Ed Miliband doesn't like beer and pubs at all. David Cameron's idea of a nice afternoon at his local involves, by all accounts, bottled ersatz cider and child abandonment. There's no denying that polarising politician Nigel Farage is the only one of our party leaders who's regularly pictured with a beer. Usually he's gurning over a flat pint of Greene King IPA, but whoever set up this photo for

03/29/2015 09:23 AM
10 Biggest Fails of the Craft Beer Movement
Who knew 30 years ago that there would be so many problems associated with having SO MANY new beers and beer styles to choose from? Yet here we are:10. Is it Craft? Is it Micro? Is it Nano? Does...



03/29/2015 06:31 AM
QUOTE: His Courtroom was also his Saloon

"Roy Bean gave cold-blooded killers, cattle rustlers, and horse thieves no mercy. 'Court's in session,' he would announce, and then delivered his sentence without pausing: 'To be hanged by the neck until dead.' As each trial ended, he would serve up cold beer all around; his courtroom was also his saloon." From The American West by Dee … Continue reading QUOTE: His Courtroom was also his Saloon →

QUOTE: His Courtroom was also his Saloon from Boak & Bailey's Beer Blog - Over-thinking beer, pubs and the meaning of craft since 2007



03/29/2015 04:07 AM
March 2015: The Month That Was

Despite being all over the place running real-life errands, we managed to turn out a respectable number of posts in March, a couple of which were accidental epics. → There was a good batch of #BeeryLongReads from across the Blogoshire including insights into the politics of keg lines in bars and a profile of a South … Continue reading March 2015: The Month That Was →

March 2015: The Month That Was from Boak & Bailey's Beer Blog - Over-thinking beer, pubs and the meaning of craft since 2007



03/29/2015 03:05 AM
Brewing in the 1950's – where to put your brewery?
I'm returning to Jeffery's "Brewing Theory and Practice" to look at a short passage that greatly intrigued me. It's all about suitable – and unsuitable – locations for a brewery.

It warns something I'd never considered: contamination from neighbouring businesses.


"Contamination by impure air is a great danger, especially to beers of low alcoholic content. A district should be selected which is free from factories emitting noxious fumes, and in which such factories are unlikely to be erected. It is inadvisable to build a brewery in close proximity to farm buildings, as dust from hay and chaff is highly infectious. The authors know more than one instance where considerable trouble has been experienced owing to the introduction of bacteria from such a source. It is an interesting commentary on the weak and non-resisting low gravity beverages of to-day that not very long ago farmers used to brew their own beers on farm premises under conditions which to-day would be definitely impossible. The reason for their success was, of course, that the high alcoholic content acted as an antiseptic and preservative."
"Brewing Theory and Practice" by E. J. Jeffery, 1956, page 18.

I can think of lots of breweries that were located close to factories. In fact a particular example comes to mind from South London. Not all that far from Barclay Perkins' Park Street brewery:

As you can see, the Black Eagle Brewery was surrounded by other industries, most of them pretty filthy. There were loads of tanneries is the part of London. And slightly further to the east there's a vinegar works. The railway lines behind are the approach to London Bridge. The same bit of railway whose arches house the Kernel.

The Black Eagle Brewery was owned by Noakes and Co. It was bought by Courage in 1930, which is why I have photos of some of their brewing records.

But what I find most interesting about this passage is the references to farmhouse brewing. And how modern, low-gravity beers could easily be contaminated. Mmm. Thinking of farmhouses, wasn't the Batemans brewery originally a farm?


There were other potential contamination hazards:


"Flour mills should also be carefully avoided. It is only necessary to look at the roof of a mill near the outlet from the dust ventilator to obtain some idea of the dangers lurking for breweries in the district. Another dangerous neighbour is a fruit orchard. Not only is decaying fruit a prolific source of infecting organisms, but many varieties of so-called 'wild yeast' abound in the air around orchards. Many of these organisms can develop in wort and beer with undesirable results. Overhead expenses involved in the transport both of raw materials and of finished beers play an important part. Proximity to a railway, canal, or river is of the utmost value. There is no need to remark that, in view of the high cost of transport it is most desirable that a brewery should be situated as near as possible to the bulk of licensed houses which it serves. Where this is not possible, stores and depots should be established as near as possible both to the licensed houses and to the transport centres."
"Brewing Theory and Practice" by E. J. Jeffery, 1956, pages 18 - 20.

I suppose if you're a Lambic brewery being close to an orchard isn't such a bad idea.

The transport options listed are also striking: there's no mention of road transport. I'm sure most beer is shipped by road today. Having your brewery close to your pubs is pretty damn obvious. Though several London brewers had breweries off in Burton, far away from the bulk of their tied estate.

And once again taxation is poking its nose in:


"In these days of heavy taxation it is natural that much thought should be given to assessments and local rates. Unfortunately, local taxation is irregular and liable to unexpected increases. At the same time, it is usually possible to form some idea of the probable future development of a district."
"Brewing Theory and Practice" by E. J. Jeffery, 1956, page 20.

Those bastard politicians, eh, putting up the rates without warning.

I'll be plucking some more gems from the book. Coolers next, just because I get so fed up with people calling them "coolships".

03/28/2015 08:44 PM
28 Proof and Not Beer, Wine or Spirit
  It looks like moonshine. But it's not spirits. It's not even beer or wine, and yet it is 28 proof. I stumbled on Great America "Carolina Clear" at a gas station in Bardstown, Kentucky, of all places. It was just a couple miles from Jim Beam and Four Roses. I would have assumed the […]

03/28/2015 04:50 PM
Yes, There's Arsenic In Your Cheap Wine. Now Relax
Wow. So apparently a class action lawsuit has been brought against makers of low-price-point California wines that have been found to contain nightmarishly-high levels of arsenic. First, here is the list of implicated wines. Do you drink these wines? Scary? Scary! This suit has touched off a high profile volley of wine-pundits and scientists, both […]

03/28/2015 04:36 PM
Nobody Wants to Drink Michelob Ultra, Not Even the People in the Ad
We've all been there: you're hanging out at the beach with some buds—apparently just after a softball game or some other lame reason for you to all be wearing the same t-shirt—and you want to crack open some frosty beers to celebrate the fact that you're all young, moderately good-looking and on a beach. And […]

03/28/2015 04:15 PM
Bell's Oberon Beer Review
Featured Contributor – John Fahrner @fahrn13  Here in the state of Michigan we endure a lot with out winters.  Frigid temperatures, snow storms, the Detroit Lions, horrid road conditions and all kinds of other annoyances that encompass our winters. Lucky for us there is no shortage of amazing stouts and ales to help keep us warm through the winter the as we trudge on until just after St, Patrick's day for one of the most festive days in Michigan, Oberon day!  Oberon of course is the seasonal…

03/28/2015 04:15 PM
Beer Calendar: What To Do in April 2015
Time to get outside and play kids. No excuses. The calendar says April and your beer glass is empty. Go fill it up at any of the following events that are sure to help you usher in spring in grand fashion. Plus, farther abroad, Pittsburgh Craft Beer Week does its thing from April 17-26, Harrisburg Beer Week has its own party from April 24-May 2, and Ommegang BCTC tickets go on sale April 1. As

03/28/2015 03:47 PM
Do you love pig? Then COCHON555 is for you. Tomorrow.
Sunday's main event – Cochon 555 features five chefs cooking five pigs in a friendly competition. This year's competing chefs include Chef Ricardo Zarate, Kris Morningstar of Terrine, Tony DiSalvo of Cast Restaurant, Walter Manzkeof Republique and Steven Fretz of The Church Key. The five chefs will prepare a maximum of six dishes with hopes […]

03/28/2015 03:31 PM
A striking imperial IPA dedicated to its hop ranchers
Victory Brewing Company has created a beer dedicated to the company's hop ranchers, the farmers that cultivate all of their freshly grown hops. Thus, Hop Ranch Imperial India Pale Ale, an intense IPA made from whole flower hops...



03/28/2015 03:00 PM
Industry News: Esquire Network's Brew Dogs April 1st and "Best Bars in America" return April 1st



03/28/2015 12:53 PM
Dorothy Goodbody


Commercial Description: Nothing gives Dorothy more pleasure than the succulent aroma of the two finest English hop varieties, Goldings and Fuggles. She selected these and Maris Otter pale malt for her Golden Ale as they're naturally a winning combination. The result is a crisp and zesty beer that is as comfortable served on its own [&hellip

The post Dorothy Goodbody appeared first on Real Ale Review.



03/28/2015 11:09 AM
More notes towards a history of the beer mug
Loved and disliked in equal parts, and enjoying an unexpected renaissance in hipstery parts, despite being more than 70 years old, the dimpled beer mug is undoubtedly an icon of England. It was invented in 1938 at the Ravenhead glassworks … Continue reading

→


03/28/2015 09:29 AM
Stone Brewing Releases Stone Imperial Russian Stout and Stone CHAI-SPICED Imperial Russian Stout
ESCONDIDO, CA – Each spring, craft beer enthusiasts actually look forward to encountering the IRS—Stone Imperial Russian Stout, that is. A rich, hearty beer that emphasizes the roasty, chocolaty essence of dark malts, it stands out from Stone Brewing Co.'s typically hoppy stock, with a smooth, velvety body that's tasty when fresh, yet also perfectly […]

03/28/2015 07:00 AM
Brewery Release: NW: Get It Now ... Stone Imperial Russian Stout in Classic and Chai-Spiced



03/28/2015 06:00 AM
Pic(k) of the Week: Three stars (of brewing).
For a couple (three?) reasons, it seemed timely to re-post this 18 October 2014 photo, several months after the fact, today.

It's a trio of brewers seen during the Chesapeake Real Ale Festival, in downtown Baltimore, Maryland, at the Pratt Street Alehouse.

Left to right:

Mike McGarvey —co-owner/founder, 3 Stars Brewing (Washington, D.C.);
Dave Coleman —co-owner/founder, 3 Stars Brewing;
Steve Jones —brewmaster, Oliver Brewing.
McGarvey and Coleman's brewery is three years old.

And, Steve Jones —who was the host brewer for the Chesapeake Real Ale Festival, and has been for eleven years— is soon to open a new, much larger, production facility for Oliver Brewing, off-site from its original home at the Pratt Street Alehouse (née Wharf Rat, 1993).

The conversation at that table was animated and enlightening. And, the boys sure can mug for the camera. As Jones pointed out, he was "still rocking my Derek Smalls facial hair from our previous evening's 'This Is Oliver Brewing Company' night!"

-----more-----



03/28/2015 04:30 AM
GALLERY: More Brewing Aristocrats

These pictures of British brewing bigwigs all come from the 1900 Licensed Victuallers' Year Book and follow on from this post from last June.

GALLERY: More Brewing Aristocrats from Boak & Bailey's Beer Blog - Over-thinking beer, pubs and the meaning of craft since 2007



03/28/2015 04:05 AM
Grand tour

I mentioned the Alltech Dublin Craft Beer Cup in one of the earlier posts this week. Danish brewers Coisbo were outright winners for the second time in a row, with a barrel-aged version of the beer that won them top prize last year. Eleven is a 10% ABV imperial stout matured in sherry casks. It's not a subtle beast, smelling strongly of sweet oak, though dryer on tasting, but still very very woody. I think the barrel-aging may have left it a little overcooked for my liking.


Also waltzing off with a gold medal was the only Belgian beer I had all weekend. Bertinchamps Brune also has the distinction of being packaged in a half-litre bottle, the way Belgian beers generally aren't. And that's not the only unorthodox feature. In with the very typical rich Belgian chocolate flavour there's some lovely fresh roast coffee notes too. If it wasn't for the Belgian yeast esters this would almost be a first-rate porter. It certainly hits a lot of those notes.

Luxembourgian brewery Bofferding had a stand in the trade area just opposite Galway Hooker and Aidan dared me to try their lurid cherry beer Battin Fruitée. It's not all that bad, being one of those super sweet syrup concoctions commonly found in Belgium. It doesn't edge over into saccharine so it gets a pass from me.


There were some decent beers from the Spanish exhibitors Rosita and Lo Gambusi. Both had clean and refreshing blonde ales on offer. Rosita's Carmen has a chalky mineral element for extra quenching power, despite a hefty enough 5% ABV. Gambusi's Riu is simpler again but worked well as a mid-festival palate-cleanser.


The other Rosita beer I tried was a White IPA. The herbs in here gave it a strong sausagey smell, which wasn't at all unpleasant. Juniper has been employed, I'm told, but I didn't get much of that. Everything else from the herb garden is present, however. Lo Gambusi's second tap was pouring an amber ale called Cinteta. I liked this a lot: it's not too sweet though there's a proper dose of light caramel. To balance it there's lots of greasy hop oil and flavours of pine resin and white pepper. At 5.2% ABV it's a very nice complex sessioner.


Progressive Austrian operator Brew Age had some highly impressive offerings including a black IPA called Dunkle Materie, 6.9% ABV and hopped generously with Cascade, Amarillo and Columbus for a massive juicy orange effect plus just a slight echo of roast on the finish. Dangerously quaffable stuff. Their Hopfenauflauf pale ale was less of a powerhouse, but wasn't really trying to be one either. You get a sweet and spicy kick of bath salts and a light front-of-palate bitterness. No big hop impact, just perfect balance at 5.4% ABV.


Cologne's own Freigest caused a bit of a buzz around the room all weekend. Gose was the name of the game and Geisterzug the beer of the moment, in its rhubarb infused incarnation. Between the yeast and the fruit it delivers two kinds of tartness at once. Coupled with the addition of spruce needles it's a jolting, invigorating beer, but enormous fun to drink. I also had a taste of Abraxxxas, Freigeist's smoked wheat beer with added pears. It really makes full use of every ingredient involved, with a huge smoky fug in the flavour, layered over with a fresh and tangy pear fruitiness. I've never tasted anything like this but amazingly it all works really well.

A fake Rhineside beer to bring us home. Hoppy Cologne is by Moa in New Zealand and claims Kölsch credentials. One of the other connotations of the word Cologne popped into my head on the first sip: this tastes strongly of perfume. Given a minute it settles out into something less severe, but no more Kölsch-like: you get a spritz of lemon and a faint whiff of cattiness. It's a pretty tasty effort overall and I could easily envisage a session on it.

But, at this stage, a session on anything was furthest from my mind. A big thanks to all the exhibitors and organisers for making Alltech 2015 a fantastic event. Here's to many more years of random beery wonder.

03/28/2015 03:19 AM
News, Nuggets & Longreads 28/03/2015

It's Saturday so here's all the good beer-related reading from the blogoshire and beyond from the last week. → For Craft Beer & Brewing, Joe Stange gave five tips for brewing convincing Belgian beer: Okay, so there are some credible American-made, Belgian-inspired beers out there—even a few great ones. Unfortunately, there are also a lot of … Continue reading News, Nuggets & Longreads 28/03/2015 →

News, Nuggets & Longreads 28/03/2015 from Boak & Bailey's Beer Blog - Over-thinking beer, pubs and the meaning of craft since 2007



03/28/2015 03:05 AM
Draught Bitter in the 1950's


I've taken everything in my mega gravity spreadsheet that's British, draught and is dated between 1950 and 1959. There will be posts on other styles later, but I'm going to kick off with Bitter, a style that was very much on the up in this period. On its way to becoming, albeit briefly, the nation's favourite.

I've split them into four groups: Boys Bitter (OG < 1036), Ordinary Bitter (OG 1036 – 1037.9), Best Bitter (OG > 1038) and Keg Bitter. It's a fairly arbitrary division. As would any be, really. I could easily have extended Ordinary Bitter by a gravity point or two at either end.

I'm thinking of assembling a new book covering 1945 to 1960. It's an interesting period in British brewing, if only for its relative lack of dynamism. After the chaotic changes of the previous decades, it was a period of surprising calm. But it was also when British beer styles solidified into their modern forms.

On with the tables. Beginning with Boys Bitter:


Draught Bitter in the 1950's - Boys Bitter
Year
Brewer
Beer
Price per pint (d)
Acidity
OG
FG
ABV
App. Attenua-tion
colour
1953
Steel Coulson
Edinburgh Ale P. 60/-
14
1030
1959
Wm. Younger
XXP Bitter
22
0.04
1030.4
1005.7
3.21
81.25%
21
1958
Bernard
No. 3 (Pale 1/1)
13
1031
1010
2.72
67.74%
1959
Fuller
Bitter
14
0.05
1031.6
1004.1
3.58
87.03%
23
1959
Charrington

BBB
17
0.04
1032.8
1007.8
3.24
76.22%
14
1954
Barclay Perkins
XLK
15
0.06
1032.9
1004.5
3.70
86.32%
1954
Meux
PA
17
0.04
1033.2
1005.3
3.63
84.04%
20
1954
Meux
PA
17
0.06
1033.7
1007.3
3.43
78.34%
24
1954
Barclay Perkins
XLK
15
0.04
1033.8
1006.9
3.49
79.59%
19
1953
Steel Coulson
PXA P. 70/-
19
1034
1954
Taylor Walker
EPA
17
0.06
1034
1008.6
3.29
74.71%
23
1958
Vaux & Co
Bitter Ale
17
0.05
1034.2
1007.8
3.43
77.19%
26
1953
Whitbread
Pale Ale
16
1035.1
22
1957
Ind Coope
Best Bitter
17
0.06
1035.2
1008
3.53
77.27%
19
1954
Mann Crossman
KK
17
0.04
1035.3
1007.7
3.58
78.19%
19
1957
Charrington
PA
15
0.06
1035.5
1004.9
3.98
86.20%
23
1959
Whitaker
Bitter
14
0.04
1035.6
1010.2
3.17
71.35%
22
Average
16.2
1033.4
1007.1
3.43
79.0%
21.3
Sources:
Truman Gravity Book held at the London Metropolitan Archives, document number B/THB/C/252.
Whitbread Gravity book held at the London Metropolitan Archives, document number LMA/4453/D/02/002.
document from the Steel Coulson archive held at the Scottish Brewing Archives
T & J Bernard's brewing records held at the Scottish Brewing Archive

Spot anything interesting there? Average attenuation is pretty high at 79%. The only exception is Bernard's No. 3. Not even sure that should really be in there. Or, for that matter, the two other Scottish beers above it. As they are all 60/-. Which I usually consider to be Mild. Even though I know it was parti-gyled with 70/- and 80/-.

That reminds me. Kristen suggested we write another Beer Style Guide for a different year. I had been thinking of 1927, but I'm tempted to go for a year in the 1950's. What do you reckon? Any preference for a year? It's all a bit academic, as currently lack the time to write it.

Getting back to the beers, the relatively high attenuation means that the average ABV comes out at almost 3.5%. Not bad, but it might have left the beers a bit thin.

Next it's the turn of Ordinary Bitter.


Draught Bitter in the 1950's - Ordinary Bitter
Year
Brewer
Beer
Price per pint (d)
Acidity
OG
FG
ABV
App. Attenua-tion
colour
1958
Bernard
No. 2 (Pale 1/2)
14
1036
1011
3.24
69.44%
1954
Watney
PA
17
0.04
1036.1
1009.7
3.42
73.13%
25
1957
Ind Coope
PA
17
0.05
1036.3
1006.5
3.88
82.09%
19
1953
Taylor Walker
Pale Ale
18
1036.3
27
1953
Truman
Pale Ale
17
1036.7
16
1954
Truman
PA
17
0.04
1036.7
1006.4
3.94
82.56%
18
1954
Watney
IPA
17
0.06
1036.7
1008.4
3.67
77.11%
23
1953
Meux
Pale Ale
17
1036.8
27
1954
Charrington

BBB
15
0.06
1036.8
1008.9
3.62
75.82%
26
1957
Watney
PA
17
0.06
1036.8
1006.9
3.89
81.25%
26
1953
Young & Co
Pale Ale
16
1036.8
20
1954
Truman
PA
17
0.05
1036.9
1006.8
3.91
81.57%
19
1953
Whitbread
Pale Ale
17
1037.0
24
1959
Websters
Bitter
15
0.07
1037
1005.4
3.95
85.41%
20
1953
Wenlock
Pale Ale
16
1037
24
1957
Truman
PA
17
0.07
1037.2
1007.1
3.91
80.91%
18
1953
Benskins
Pale Ale
16
1037.2
18
1953
Tetley
Pale Ale
16
1037.3
20
1953
Younger
Pale Ale
17
1037.4
30
1959
Ind Coope
Red Hand
22
0.04
1037.5
1011.5
3.37
69.33%
18
1953
Mann Crossman
Pale Ale
17
1037.5
25
1954
Courage
Alton PA
18
0.04
1037.7
1008.1
3.84
78.51%
24
1955
Truman
PA Burton Brewed
17
0.05
1037.7
1005.9
4.14
84.35%
17
1954
Whitbread
PA
17
0.06
1037.9
1004.8
4.31
87.34%
24
Average
16.8
1037.0
1007.7
3.79
79.2%
22.1
Sources:
Truman Gravity Book held at the London Metropolitan Archives, document number B/THB/C/252.
Whitbread Gravity book held at the London Metropolitan Archives, document number LMA/4453/D/02/002.
T & J Bernard's brewing records held at the Scottish Brewing Archive

I'm surprised that there's so little difference between the average price of these first two classes of Bitter. There's a fair bit of price uniformity – 18 of the 24 cost either 16d or 17d a pint. The one outlier is Ind Coope Red Hand which I suspect might have been a keg beer.

There's a very heavy London slant in this set. Only Bernard, Younger and Tetley are exceptions. Unsurprising, as the majority of the analyses come from Truman and Whitbread.

Once again, there are some very highly-attenuated examples – eight are over 80%, and the average isn't far off 80%.

Now Best Bitter:


Draught Bitter in the 1950's - Best Bitter
Year
Brewer
Beer
Price per pint (d)
Acidity
OG
FG
ABV
App. Attenua-tion
colour
1954
Taylor Walker
PA
17
0.04
1038
1009.9
3.64
73.95%
23
1959
Websters
Bitter
16
0.06
1038
1004.7
4.16
87.63%
22
1954
Courage
PA
18
0.06
1038.4
1006.4
4.16
83.33%
28
1954
Charrington

PA
15
0.04
1038.6
1008.1
3.96
79.02%
20
1957
Whitbread
PA
19
0.06
1038.6
1010
3.71
74.09%
20
1957
Whitbread
PA
19
0.06
1038.6
1010
3.71
74.09%
20
1957
Taylor Walker
PA
17
0.06
1038.8
1009.3
3.83
76.03%
19
1959
Ramsdens
Bitter
16
0.05
1038.9
1006
4.28
84.58%
16
1955
Hancock, Cardiff
HB
1039
1957
Barclay Perkins
PA
18
0.05
1039.5
1005.9
4.38
85.06%
26
1959
Bentleys
Bitter
16
0.04
1039.5
1010.2
3.66
74.18%
19
1954
Whitbread
PA
17
1039.5
1957
Courage
PA
18
0.08
1039.8
1005.4
4.48
86.43%
27
1954
Barclay Perkins
Best Bitter
18
0.06
1040.4
1007.5
4.28
81.44%
22
1959
Ramsdens
Bitter
16
0.05
1040.7
1006.2
4.31
84.77%
18
1959
Courage & Barclay
Bitter
22
0.04
1040.9
1009.8
4.04
76.04%
23
1959
Fuller
Best Bitter
19
0.05
1041.4
1006.1
4.60
85.27%
32
1953
Watney
Pale Ale
19
1042.8
27
1957
Ind Coope
Double Diamond
20
0.05
1043.8
1008.1
4.65
81.51%
20
1957
Watney
Best PA
21
0.06
1044
1014.2
3.86
67.73%
20
1957
Bass, Burton
Pale Ale
21
0.04
1044.6
1005.4
5.12
87.89%
21
1953
Bass, Burton
Pale Ale
19
1044.7
26
1953
Watney
Special Bitter
20
0.06
1044.9
1009.6
4.59
78.62%
28
1954
Watney
Special Bitter
20
0.04
1045.5
1013.7
4.12
69.89%
23
1954
Bass, Burton
Pale Ale
19
0.04
1046
1008.7
4.86
81.09%
20
1958
Bernard
Special No. 1 (Pale 1/4)
16
1046
1013
4.28
71.74%
1953
Charrington
Pale Ale
17
1046.4
29
1959
Charrington

Toby Ale
15
0.04
1046.6
1009.4
4.84
79.83%
20
Average
18.1
1041.6
1008.6
4.52
76.68%
22.7
Sources:
Truman Gravity Book held at the London Metropolitan Archives, document number B/THB/C/252.
Whitbread Gravity book held at the London Metropolitan Archives, document number LMA/4453/D/02/002.
"Cardiff Pubs and Breweries" by Brian Glover, 2005. pages 97-101
T & J Bernard's brewing records held at the Scottish Brewing Archive


I'm wondering what to say about this lot. The attenuation is all over the place – 68% to 88% - but averages a little lower than the previous two sets.

I'm slightly surprised that Draught Bass was one of the paler examples. Though it's also one of the strongest, at around 5% ABV. As a relatively expensive beer, it maintained its gravity better than most.

Again, it's a very London-heavy set. Weird, isn't it, to think how many big breweries used to have their home in London?

Finally, the geek's favourite, nice expensive keg beer:


Draught Bitter in the 1950's - Keg Bitter
Year
Brewer
Beer
Price per pint (d)
Acidity
OG
FG
ABV
App. Attenua-tion
colour
1959
Simonds
Keg Bitter
22
0.04
1037.4
1007.3
3.76
80.48%
19
1959
South London Brewery
Golden Keg
18
0.07
1037.9
1005.7
4.03
84.96%
19
1959
Watney
Red Barrel
22
0.04
1038.5
1010
3.70
74.03%
24
1959
Flowers
Keg Bitter
22
0.04
1039
1010.7
3.54
72.56%
23
1959
Whitbread
Tankard Bitter
22
0.05
1039.1
1011.9
3.52
69.57%
22
1957
Watney
Keg Bitter
24
0.06
1039.4
1007.6
4.14
80.71%
23
1959
Truman
Keg Bitter
22
0.04
1040.5
1008.8
4.12
78.27%
22
1957
Courage & Barclay
Keg Bitter
22
0.06
1042.8
1006.6
4.72
84.58%
22
1959
Wm. Younger
Keg Bitter
19
0.04
1043.7
1007.8
4.68
82.15%
55
Average
21.4
1039.8
1008.5
4.02
78.6%
25.4
Without Younger
21.75
Sources:
Whitbread Gravity book held at the London Metropolitan Archives, document number LMA/4453/D/02/002.


As you can see, they're all at Ordinary or Best Bitter strength. Except priced at a few pence more per pint.

The William Younger example is very dark for a Bitter. In fact it's getting close to Dark Mile territory. But you know the Scots – they loved colouring up their beer. And in loads of different shades. Doubtless in some markets that beer was much paler.

Probably Mild next time.

03/27/2015 06:17 PM
Oskar Blues Takes Craft Collaboration to the Next Level and Acquires Perrin Brewing


Longmont, CO, Brevard, NC, & Comstock Park, MI – Colorado and North Carolina-based Oskar Blues Brewery and Perrin Brew…

The post Oskar Blues Takes Craft Collaboration to the Next Level and Acquires Perrin Brewing appeared first on thefullpint.com.



03/27/2015 05:37 PM
CraftFund to Discuss New Crowdfunding Law at CBC
CraftFund founder David Dupee will talk about a brand new crowdfunding law at this year's Craft Brewers Conference to be held in Portland, OR. The new law is part of the 2012 JOBS Act that amends Regulation A, a little used exemption in securities laws. Beginning in June breweries will be able to advertise and... Read more »

03/27/2015 04:35 PM
Flying Dog's Dead Rise Old Bay Summer Ale Returns
Flying Dog Brewery's smash success – Dead Rise OLD BAY® Summer Ale – is back by (extremely) popular demand. The beer will premiere at Oriole Park at Camden Yards for opening day on Friday, April 10 and will be available throughout the East Coast through the end of September. Brewed last year to commemorate the 75th anniversary of the iconic Maryland seasoning, demand for the beer exceeded everyone's expectations, a benefit for both Flying Dog and the watermen of the Chesapeake Bay.

03/27/2015 03:24 PM
Oskar Blues to Acquire Michigan's Perrin Brewing
Oskar Blues has agreed to purchase Michigan's Perrin Brewing Company, a smaller craft operation founded in 2011. The pickup may be the first in a series of investments for Oskar Blues, a top-25 craft brewery. The acquisition is backed by investments from Fireman Capital Partners and former West Side Distributing owner, Keith Klopcic, according to Oskar Blues' founder, Dale Katechis. He said the transaction is expected to close within the next 60 days.

03/27/2015 03:14 PM
Week of 03/27/15 Beer Tastings
Today, from 4PM to 6PM the Wine and Cheese Place in Clayton will hold its weekly Friday beer tasting in which they will be pouring: De Dochter van der Korenaar Crime Passionel, Stillwater / Siren Smoke Signals, Shiner Prickly Pear, Grimm Gradient Young Bruin with Blackberries, Stillwater Contemporary Series "Mono", Stillwater Contemporary Series "Stereo", and Stillwater Contemporary [...]

03/27/2015 03:10 PM
Flying Dog Dead Rise OLD BAY Summer Ale Returns


Frederick, MD – Flying Dog Brewery's smash success – Dead Rise OLD BAY® Summer Ale – is back by (extremely) pop…

The post Flying Dog Dead Rise OLD BAY Summer Ale Returns appeared first on thefullpint.com.



03/27/2015 02:21 PM
Stop Neglecting Rosé, It's Not JUST For Summer!
If spring's around the corner, can rosé wines be far behind?   To be honest, most wine lovers probably don't think much about rosé wines ...

03/27/2015 02:05 PM
Press Clips: Traveler Launches National Ad Campaign
Traveler Beer, the three-year-old shandy/fruit beer line operated by Boston Beer's Alchemy & Science subsidiary, debuted its first national ad this week, a 30-second spot dubbed "The Road to Refreshment." Starring Traveler president Alan Newman (and his yellow spectacles), the ad coincides with the national launch of the brand, which Boston Beer president and CEO Martin Roper detailed earlier this year during a fourth quarter earnings call. "I've been fired by every company I've ever worked for," says Newman at the start of the ad. "The only things I was ever good at were traveling and beer."

03/27/2015 01:30 PM
Southville Hop


Commercial Description: Southville hop is an American inspired IPA is powerfully hopped with Cascade, Centennial & Simcoe hops packing it with tropical fruit aromas & flavours. Attractively amber in colour, it is a big strong beer to balance all those hops Southville Hop is another local beer (for me) from the Bristol Beer Factory. After [&hellip

The post Southville Hop appeared first on Real Ale Review.



03/27/2015 01:00 PM
Alehouse News: WA: Bellevue: Local Burger announces improved happy hour menu



03/27/2015 01:00 PM
Brewery News: NW: There's still time to pre-order pFriem Family Brewers' first bottled beers.



03/27/2015 12:29 PM
Crooked Stave to Release Two New Fruited Petite Sours & Spring 2015 Vieille


Denver, CO – On Wednesday, April 1st, Crooked Stave will release Petite Sour Raspberry, a 5.5% ABV mixed fermentation ale …

The post Crooked Stave to Release Two New Fruited Petite Sours & Spring 2015 Vieille appeared first on thefullpint.com.



03/27/2015 11:17 AM
Starr Hill Roostarr Coffee Cream Stout


The post, Starr Hill Roostarr Coffee Cream Stout, first appeared on The Barley Blog.

When I have a cup of coffee, I like it as black as the darkened heart of the great beast—I don't want cream or sweetener. The same sentiment can pretty much be applied to coffee stouts or any stout for that matter. I like them robust and strong. That said, the smoothness that Starr Hill's […]

The post, Starr Hill Roostarr Coffee Cream Stout, first appeared on The Barley Blog.



03/27/2015 11:00 AM
Brewery Dinner: WA: Bellingham: Chuckanut Brewery's Spring Beer Dinner is April 26th. Tickets on sale April 1st.



03/27/2015 10:58 AM
Range Time - A Sunny Respite
A cool, rainy morning turned into a warm sunny afternoon, perfect for a trip to the range. Checkered Flag was in town so he, Colleen, and I spent an afternoon honing our skills in the 70° spring air. The warm air was accompanied by strong wind gusts, which played havoc with our targets stands. Appropriating a few logs from the fire pit (mostly) solved the problem. (No, I still haven't picked up those spikes.)


A couple hundred rounds later we a good practice session, and a whole lot of fun, under our belts. It was good to get to the range on a beautiful afternoon, especially since the forecast is calling for more cold and rain over the next couple days.


03/27/2015 10:33 AM
Brooklyn Brewery Partners with BeerBev to Design New Facility
To keep up with growing demand Brooklyn Brewery has teamed up with brewing, consulting & engineering specialist BeerBev LLC to jointly develop, plan and design a unique craft brewery in an historic industrial building in Brooklyn, New York.

03/27/2015 10:30 AM
The Ultimate Guide To The Top Beer Joints In Washington, DC.
Every day is a long day in our Nation's Capitol. Whether you're trying to thwart your Congressman's attempts to sabotage his career with inappropriate Tinder ...

03/27/2015 09:23 AM
Hop links, news & myths
- "It's wonderful that hops have become the subject of so much writing and discussion. It's just unfortunate that in the process so many (false) myths are being passed on – in countless forums and blogs, on Facebook and even in conversations. So let's do some spring cleaning and do away with some of these […]

03/27/2015 08:29 AM
"Zero hours contracts" in pubs
Ed Miliband being interviewed by Jeremy Paxman last night.Photograph from the Telegraph website. On TV last night Ed Miliband - in between spluttering "hell yeah!" and "who cares?" - claimed he'd prohibit flexible working arrangements that can be so beneficial to both employers and employees. The term used by politicians is "zero hours contracts". I have no fewer than four bar staff on my

03/27/2015 06:00 AM
Chizu Opens In Downtown Portland
After his humble beginnings as Steve's Cheese for the better part of half a decade tucked away into the back corner of the now defunct Square Deal Wine, Steve Jones ventured out on his own in 2010 opening Cheese Bar. After operating Cheese Bar in Southeast Portland for half a decade Jones has now stepped […]

03/27/2015 04:34 AM
Hungary for novelty
What got me most excited in the run-up to Alltech Brews & Food 2015 was the large number of Hungarian brewing companies listed to attend. It's far too long since I was last in Hungary so the opportunity to taste my way around its beer scene only a few minutes from my front door was one I relished.


First port of call on arriving into the Convention Centre on the Friday evening was Budapest brewpub Legenda Sörfőzde who brought a very impressive collection of off-kilter beers. Brettania is a 5.3% ABV dark red ale. It claims sourness but isn't really sour, having instead a big bretty funk and the heady sweetness of cherry cough sweets. There's even a slightly unpleasant sugary burn in the finish. An interesting sipper but I couldn't see myself drinking lots of it. Their Bazooka was altogether more integrated. This is a rye smoked dark lager and has the exact meaty aroma of a Bavarian classic. The taste is absolutely clean and balanced with plenty of rich smoky flavours. This guy I could drink in quantity.


There's a similar deft simplicity exhibited in Bunny Hop, a lager which Legenda Sörfőzde brews for Csupor. There's a fantastic ultra-fresh mown grass aroma set atop a silkily sinkable body. Csupor ThermoStout was also excellent: 6.3% ABV, big roasty aromas and a flavour which mixes a little bit of quality chocolate with a generous floral perfume. The shine comes off the partnership a little with Csupor Tántorgó ParIPA, a very minerally IPA with an unshakeable copper tang. The hops bring classic grapefruit and the body is quite light and dry. I think I expected more at 6.5% ABV.


Hello My Name Is Sudan was another Csupor beer but I don't know if Legenda Sörfőzde brewed it. It had its world première at Alltech and is named in honour of a the last male white rhino in Africa. It's an 8.2% ABV double IPA and very easy drinking despite that. Dry sherbet notes are the centrepiece and the body is remarkably light given the strength. No wonder it's endangered.


Legenda Sörfőzde brews for several other brands too, including Zodiak who brought Zodiak Red Rye Pale Ale. Though the colour was spot-on (it's almost pink!) it tasted rather grainy and stale. Along similar lines but much better was Mi újság Wagner úr? brewed for Hara Punk. This one is an amber ale at 6% ABV and with lovely cherry and cake notes, plus a slightly more grown-up funky overtone. Hara Punk also gets beer brewed at Hopfanatic in Kiskunhalas, including their new saison Monkey Funky Yeah, a modest 5% ABV and brewed with added coriander and black pepper. The latter adds a lovely oiliness to the aroma and the beer is very sharp and dry overall, though invigorating with it.


Zip Technologies was at the trade show part of the festival to show off its ultra-shiny brewing kits. But it had a small bar down on the main floor as well and I stopped by to try a couple of their offerings. Neither were much cop. Pineapple Noir is a dark saison of 6.5% ABV, with masses of stouty roast in its aroma and a flavour packed with crunchy burnt grain. There's only a very slight fruit juice element, and nothing I would have identified as pineapple. Without a label I would have taken this for a dry stout, and a very plain one at that.


The black IPA from Zip's is called Hopiverzum and it's 6% ABV but could pass for a lot stronger, with a nose full of spinach and tar, plus the burn of cheap vodka. It's smoother on tasting but loses its complexities along with the weird stuff and I got very little hop character. Another one I'd be marking as a very ordinary porter if I didn't see the style in advance.

Still, mis-steps notwithstanding I was intrigued by what the Hungarians brought to the table. It looks like an exciting place to go beering right now.

One more international round-up to come before we head for the door.

03/27/2015 04:08 AM
March 27th, 2015