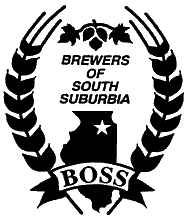 We are dedicated to the art of crafting and quaffing fine beers through
the sharing of ideas and experiences, the advocacy of brewing as a hobby and the responsible consumption of beverages containing alcohol
BREW NEWS

05/28/2015 09:05 PM
Store update 19th May
So Sydney is on a roll with its awesome beer drinking weather this week and this weekend looks good to go. Growlers Currently we have Young Henry's Hop Ale. This beer harks back to classic English style IPAs. Hefty malt backing meets every type of hop in our cool-room, added to all stages of the process. The all Australian hop flavour is not aggressive in its bitterness, but is evident in flavour and aroma and slowly asserts itself with a lengthy, lingering and thoroughly enjoyable palette. $28 for a Growler fill Once this is gone we'll be moving onto Dr's Orders Brewing Plasma. Plasma, a White IPA is yet another emerging trend that we're happy to embrace and present a Doctor's Orders Brewing twist on. Judicious hop use dominates Plasma's aroma, backed up with a balanced mouthfeel defying its alcoholic payload before delivering an extremely long lingering bitterness. A deceivingly addictive prescription. The grist for Plasma is practically identical to our Zephyr (Double White Ale) which explains the appearance. However the lack of botanicals, a different yeast strain and excessive hop use deliver an ale that is Zephyr's polar opposite. In other news Rich is in the shop today, Geoff is onto his 2nd table for the tasting room, while Will is in training for a 9km soft sand running event. Store hours 11am-3pm today, 8:30am-6pm Mon-Fri. 1300 808 254 Cheers!


05/28/2015 09:05 PM
April Beer Club Selection
Our Beer Club selection for April has now been sent out to all online customers. For those living in Sydney you can still pick these up from our store. The April Beer Club selection includes: Samuel Adams, Black Lager Bridge Road Brewers, Australian Ale William Bull, William's Pale Ale Morland Brewing, Old Speckled Hen


05/28/2015 09:05 PM
A thought for the brewers and people of Christchurch
When I was a young lad of 18 years of age I packed my bags and travelled from the North Island of New Zealand to the city of Christchurch in the South to begin my university education. The move to Christchurch was a no brainer for me – I had lots of family who lived in the "Garden City" and I had been there many times before, always leaving with fond memories. Christchurch is a very special city with significant character – it is the New Zealand city that most closely resembles Melbourne with old stone buildings, a tram line and a beautiful river, the Avon. The city also has a number of other great gems including the Port Hills for excellent scenery and mountain biking, as well as the port suburb of Lyttleton, reached after travelling through one of New Zealand's longest tunnels. If there is one word I would give to Christchurch it would be 'beautiful'.....


05/28/2015 09:05 PM
Beer store update 5th May
So Sydney has had cracker beer drinking weather this week and it's set to continue this weekend – sweet! Growlers Currently we have Moa Breakfast beer. A cracker of a lager with rich cherries, very easy drinking. Check out the review for it below: "The aroma is stunning with hints of dry wheat and cherry's. The carbonation is lively, which works for a crisp summer beer. The taste has a serious hit of wheat and yeast, washing through with all those bubbles and a touch of cherry." Joel Macfarlane – brewnation.co.nz $28 for a Growler fill Once this is gone we'll be moving onto Mikkeller Citra Single Hop IPA probably early in the week Latest beers Murray's No 6 2011 Anniversary Ale – the last available anywhere (limit 1 per person) Sierra Nevada Bigfoot Ale Barley wine Rich is in the shop today, Geoff is onto his 2nd table for the tasting room, while Will is in training for a 9km soft sand running event. Store hours 11am-3pm today, 8:30am-6pm Mon-Fri. 1300 808 254 Cheers!


05/28/2015 09:05 PM
Carlton Draught hits slow mo
Australia's alcohol advertising regulations are strict, as a result advertisers continually look for new ways to promote the brand – albeit without specifically promoting the product! Check out Cartlon Draught's latest ad – the slow mo…and a few other old classics.....


05/28/2015 07:54 PM
Victory Brewing Releases Latest Ever-Evolving IPA Series, Moving Parts 04


The post, Victory Brewing Releases Latest Ever-Evolving IPA Series, Moving Parts 04, first appeared on The Barley Blog.

Press Release DOWNINGTOWN, PA, May 28, 2015 – Victory Brewing Company (Victory) announces Moving Parts 04; the latest transformation in the Ever-Evolving IPA is now on shelves nationally. The series, a celebration of the fundamental four ingredients in beer combined with the artistry and creativity of those who blend, ferment and brew them, started with […]

The post, Victory Brewing Releases Latest Ever-Evolving IPA Series, Moving Parts 04, first appeared on The Barley Blog.



05/28/2015 05:39 PM
Brooklyn Summer Ale
Day 332: Brooklyn Summer Ale from Brooklyn Brewery. Style of beer is 'Blonde Ale'. ABV is 5.0%.

05/28/2015 04:26 PM
Beer Institute Appoints New Chief Economist, Federal Affairs Director
The Beer Institute, a Washington D.C.-based lobbying group that represents the interests of domestic and international brewers, today announced a pair of key new hires. The group has hired former MillerCoors research analyst Michael Uhrich as its new chief economist. Also joining the BI as the group's new director of federal affairs is Joe Heaton, who has spent more than a decade on Capitol Hill and most recently served as Rep. Jon Runyan's (NJ) deputy chief of staff.

05/28/2015 04:01 PM
Bison Brew: Save the Planet, Drink Green Beer


More and more breweries are going green. When that sometimes mean choosing cleaner ingredients or switching to sustainable practices, for Bison Brew in Berkeley, California, it meant taking things a step further. The brewery, founded in 1989, is one of the few certified organic, non-GMO breweries in the country. We talked to Daniel Del Grande, […]

The post Bison Brew: Save the Planet, Drink Green Beer appeared first on CrushBrew.



05/28/2015 03:56 PM
TrimTab Brewing's Raspberry Berliner Weisse returns for the summer
TrimTab Brewing Company (Birmingham, Alabama) is welcoming back their summer seasonal Raspberry Berliner Weisse with a release party at the brewery on Friday, May 29.The Berliner Weisse style is quickly becoming the beer of summer within the craft...



05/28/2015 03:10 PM
Saint Archer Brewing – 2nd Anniversary Pictures & Interview


​(San Diego, CA)  – Saturday May 23rd Saint Archer Brewing Company held their 2 year anniversary celebration and I wa…

The post Saint Archer Brewing – 2nd Anniversary Pictures & Interview appeared first on thefullpint.com.



05/28/2015 02:50 PM
Showing some love for the Big V.
I often point out, more in conversation than in print, that I think Victory Brewing Co. does not get anywhere near the share of attention it deserves from the beer press and a goodly percentage of beer bloggers. Given that … Continue reading

→



05/28/2015 02:49 PM
How to Order, Make and Drink a Classic Martini Like a Pro
Ordering a martini at the bar can be an empowering, sophisticated feeling. Being able to channel your inner James Bond and order your choice of this timeless cocktail "shaken, not stirred" feels very fancy, but you could run the risk of your bartender rolling their eyes and dismissing you with a tut as it becomes […]

05/28/2015 02:14 PM
Brewbound Session Chicago is TWO WEEKS Away; Register Today!
Brewbound Session Summer '15, taking place on June 11 at Moonlight Studios in Chicago, is less than two weeks away! If you haven't already registered to attend this full-day business conference, now is the time to reserve your seat and join more than 200 beer industry professionals for a jam-packed day of inspiring craft-focused business discussions.

05/28/2015 01:55 PM
Anchor Brewing Launches 'Drink Steam' Initiative
Anchor Brewing Company announces its "Drink Steam" initiative, which introduces a package evolution and kicks off in San Francisco with events, print, digital and out-of-home showcasing curated photography and storytelling focused on craftsmanship and culture. "Drink Steam" is an invitation to try America's First Craft Beer.

05/28/2015 01:55 PM
Catch the Houston Wave and visit three local breweries
Nothing beats the thrill of a brewery visit and here in the Houston area, the number of active breweries and informative brewery tours continues to grow each month. Visiting each respective brewery can take time, but there is one simple...



05/28/2015 01:53 PM
Mile High Spirits Takes A Shot At Canned Cocktails
Denver distiller Mile High Spirits is taking a swing at national distribution this summer with a new workhorse – canned Moscow Mules. It'll be the distillery's first time distributing outside of Colorado. Mile High Spirits has been canning the fashionable mixed drink at its LoDo distillery at 2201 Lawrence St. for three weeks. In June, […]

05/28/2015 01:31 PM
Patent No. 2003050A: Beer Container And Cooler
Today in 1935, US Patent 2003050 A was issued, an invention of Harry Iselin, for his "Beer Container and Cooler." There's no Abstract, though it's described this way in the application as being an "invention [that] appertains to liquid coolers and more particularly to a cooling...

[[Click through to the Bulletin for full content]]

05/28/2015 01:21 PM
Widmer Brothers Brewing's '100 Days of Hefe' Returns to Portland this Summer
Widmer Brothers Brewing will be giving away a bike every day for 100 days in the Portland area this summer as part of the brewery's second "100 Days of Hefe" event series. Once again Widmer Brothers has planned more than 100 local events from the end of May through Labor Day Weekend celebrating the brewery's flagship beer, Hefe, and giving fans multiple opportunities to meet members of the brewing team and brewery co-founders Kurt and Rob Widmer throughout the summer.

05/28/2015 01:09 PM
Breckenridge Brewery Releases 50 Golden Tickets for Very First Tours of its New Brewery


Denver, CO – This week Breckenridge Brewery slipped Golden Tickets into the hands of Colorado front range liquor stores and …

The post Breckenridge Brewery Releases 50 Golden Tickets for Very First Tours of its New Brewery appeared first on thefullpint.com.



05/28/2015 12:55 PM
Two Beers Releases Day Hike Summer Session Ale
Brewed as the perfect outdoor beverage companion, Two Beers Brewing's Day Hike Summer Session Ale is hitting shelves throughout the Pacific Northwest just in time for summer! Kicking things off with an effervescent aroma of lemon zest, this summer session ale is light and crisp, perfect for warm weather and outdoor adventures.

05/28/2015 12:08 PM
Millennial Wine Trends Are Changing the Way We Drink Wine


According to a 2014 study by the Wine Market Council, 29 percent of the wine drinking population, is comprised of Millennials. Millennials (Generation Y) range from 21 to 34 years old. Based on wine consumption in 2014, 59 percent of high-frequency millennial wine drinkers are drinking more wine compared to 2013. Millennials are far more […]

The post Millennial Wine Trends Are Changing the Way We Drink Wine appeared first on CrushBrew.



05/28/2015 11:58 AM
Cicero's Presents STL Beer Enthusiasts Bottle Trade: Episode 1
[ May 31, 2015; 2:00 pm; ] Beer trading can be a contentious topic amongst beer fans.  Some people see it like a baseball card or (more for this generation) Pokémon card mentality. Trading to get the "best" and not worrying what's in the bottle. I personally think this is hogwash.  Trading provides people the opportunity to try beers they may not have [...]

05/28/2015 11:38 AM
Smuggling a Beer for My Hospital Patient

When I think about being a doctor, I think of adrenaline and a rush of decisions and the hope of saving lives. But I also think of one moment in a hospital room sharing a smuggled Guinness.

05/28/2015 11:33 AM
PuzzlePax Six Pack


PuzzlePax Six Pack - CraftBeerTime.com

Six-packs are awesome. Those ubiquitous little paper pa […]

The post PuzzlePax Six Pack appeared first on CraftBeerTime.com.



05/28/2015 11:31 AM
New homebrew competitions being held in June and July
Are you or someone you know a homebrewer? If you are or know someone who is, you might be interested to know that there are two upcoming homebrew competitions: Inaugural Flag Day Homebrew Competition hosted by Atlantic Brewing Company Where: Atlantic Brewing Company When: Flag Day, Sunday, June 14, 2015 What: A laid back homebrew […]

05/28/2015 11:26 AM
Wine Online: How The Internet Revolutionized The Wine Market
Think of the wine trade and what image comes to mind? Probably a bunch of old men having a point-scoring chat about carbonic maceration, in fancy accents. Well, you're wrong: the Internet is changing what we drink, how we buy it, and how we talk about it. One of the most basic changes is transparency […]

05/28/2015 10:50 AM
10 Breweries Not to Miss at Firestone Walker Invitational Beer Festival


For many die-hard beer fans in the California area, this weekend marks the return of the highly-acclaimed Firestone Walker Invita…

The post 10 Breweries Not to Miss at Firestone Walker Invitational Beer Festival appeared first on thefullpint.com.



05/28/2015 10:49 AM
Triple IPA on tap tonight in Seattle, two times


Story by Kendall Jones, via Washington Beer Blog.

Story by Kendall Jones, via Washington Beer Blog. Just a quick post because I know some of you are bonkers for Triple IPA. In February we helped organize the Washington Hop Mob Triple IPA Roadshow. The series of events showcased Washington-brewed Triple IPAs from more than 30 different breweries. Now, nearly four months later, you...

The post Triple IPA on tap tonight in Seattle, two times appeared first on Beer News.



05/28/2015 10:17 AM
Pepsi Okay?

I'll have to rethink my quick acuquiecense to this common question.


05/28/2015 08:46 AM
How to Clean your Cornelius Keg


Keep it Clean, Boys! The other day I was reading an article on the Homebrew Hedonist's blog called Homebrew Myths Busted. One of the 'myths' he tackled was 'Kegging is Superior to Bottling'. According to the Homebrew Hedonist, You probably won't save a lot of time kegging than you would bottling. With kegging, you have […]

The post How to Clean your Cornelius Keg appeared first on Grizzly Bear Loves Kölsch..



05/28/2015 08:38 AM
Breakside releases limited editions beers
Breakside Brewery has released new limited edition beers in bottles "Back to the Future IPA" for Portland Beer Week and "Oui, Chef" the latest in the Farmhouse, Fruit & Funk Series.

05/28/2015 07:21 AM
Anderson Valley Blood Orange Gose


The post, Anderson Valley Blood Orange Gose, first appeared on The Barley Blog.

Anderson Valley's Blood Orange Gose was one of the more hotly anticipated releases this past Spring. It seemed as though folks waited breathlessly for it — cans quickly disappearing from shelves nearly as quickly as they arrived. It wasn't until early March, however, that I finally crossed paths with the 4.2% ABV gose. My first […]

The post, Anderson Valley Blood Orange Gose, first appeared on The Barley Blog.



05/28/2015 07:19 AM
Vaping hops, of the dankest kind
Sentences you would not have read in the Washington Post in 1980, or likely many years after, from a story about events around the District during SAVOR: "And on June 4, Lagunitas is serving up hops in an unusual manner. The California- and Chicago-based brewery will have a vaporizer set up at Smoke and Barrel […]

05/28/2015 07:00 AM
Three Creeks Production Brewery Grand Opening
Founded in 2008, Three Creeks Brewing has earned a solid reputation in its hometown of Sisters, Oregon. When the brewery began seven years ago the brewers were brewing on a manageable 10 BBL system. As the brand grew into packaging the need for a larger brewery was imminent. Already in 22 ounce bottles, Three Creeks […]

05/28/2015 06:58 AM
New Rogue Pendleton Pilsner to debut in July
US-based Rogue Ales and Pendleton Woolen Mills have teamed up to jointly produce Rogue Pendleton Pilsner, which is set to debut in July this year.

05/28/2015 04:31 AM
How to Trace a UK Brewery's History

As we've had two requests in the last fortnight, not to mention lots of little queries through Twitter for the last few years, we thought this qualified as a frequently asked question: 'How can I find out more about [BREWERY X]? 1. In the first instance, take a look at the late Norman Barber's marvellous Century … Continue reading How to Trace a UK Brewery's History →

How to Trace a UK Brewery's History from Boak & Bailey's Beer Blog - Over-thinking beer, pubs and the meaning of craft since 2007



05/28/2015 03:05 AM
Beer, scientifically and socially considered (part five)


Not just that: we'll also be finding out why beer was so full of crap and why the British were drunkards.

The author seems to be a big fan of Allsopp. I suspect he would have been enraged by the way Watney used returned beer in the 1950's:


"The necessity for all this doctoring has already been touched upon, but it may well explain its cause more fully. At Allsopps' and other large Burton breweries (and no doubt in many smaller respectable country breweries) the capital embarked in the trade is large enough to admit of the beer being perfectly fermented and freed from impurities or substances likely to cause acetification ; the beautiful system employed by Messrs. Allsopp for that purpose has been described. But many brewers really sell their beer, not at the brewery, but in their own public-houses, and they have not sufficient capital (or it may be they are too anxious to make money) to give their products sufficient time become fit for consumption. The beer is sometimes drawn off from the fermenting vats into the barrels in which it is to be sent out, with the bung holes open for the escape of superfluous yeast; as little time as possible is given for it to "fine," and it is sent out to the public-house with orders to return any that is unconsumed when it begins to turn sour. I do not pretend to be initiated into the mysteries of "brewers' druggists' laboratories," nor the secrets of those who employ their fraudulent compounds ; but certain it is, that carbonate of soda is used to neutralise the acidity of the spoiled beer, and various drugs and chemicals are then added to impart to it artificial flavour and counteract the alkaline taste, until, Mr. Tate remarks, it is "difficult to imagine how any persons can be found to drink such vile stuff." But when we remember that three-fourths of the persons who do drink it are drunk already, the mystery is solved. Not only are the lower kinds of beer thus doctored, but they are often mixed with Allsopps', Bass's, and other fine ales, so that it is in the interest of those firms not only to suppress adulteration, but to do their best to assist in providing the humbler classes with a cheap pure beverage, which it will not pay the vendors to sophisticate. So far, repressive legislation has been a dead letter; we hear now and then of the Act of Victoria 23 and 24 c. 84, being put in force to prevent the sale of grossly adulterated food, or tea; but although brewers will tell us that the Excise would punish adulteration severely, I do not recollect ever having noticed a prosecution. Public analysts may be appointed under this Act and it is to hoped that the time is not far distant when this course will be adopted, and the doctoring of what is really the staple beverage of our people may be reduced to a minimum, if not entirely prevented."
Liverpool Daily Post - Tuesday 05 July 1870, page 6.

Sounds like breweries were sending out beer without properly cleansing it. Did that really go on? And if it did, how common was it? The author implies breweries like Allsopp were the exception rather than the rule. Though what I've seen in London brewing records tells me the large brewers in the capital were finishing their fermentations properly.

Taking back beer that was going off, then doctoring up for sale again – isn't that exactly what Watney did with all the returns they used in their bottled beer? Seems like they were continuing a long and ignoble tradition.

That's a great explanation of why people would drink vile doctored beer: they were already drunk. Does that mean that they started off on decent beer and switched to crap after a gallon or so?

I've seen details of prosecutions for adulteration from earlier in the century, so prosecutions did occur. Though admittedly the prosecutions were motivated by the excise worrying about brewers and publicans dodging tax rather than poisoning their customers. I believe public analysts were eventually appointed who working wonders in cleaning up food in the last couple of decades of the 19th century.

There's a very simple explanation for why the British were pissheads: their beer was stronger than elsewhere:


"But we have another question consider in connection with the effects of beer upon our population, and that is its real or reputed strength. For this purpose I have compiled the following table, partly from the Dictionary articles referred to, and partly from analyses made for me by chemical friends ;



percentage of
Name of Beer
Alcohol.
Malt Extract
Carbonic Acid.
Water.
Strong Scotch Ale
8.5
10.9
0.15
80.45
Burton Ale
5.9
14.5
..
79.6
Barclay's London Porter
5.4
6
0.16
88.44
Dreher's Vienna Beer***
4.62
..

..

..

Low Brussels Beer (Faro)
4.9
2.9
0.2
92.9
Bavarian Draught Beer
3.8
5.8
0.14
90.26
Sweet Bohemian Beer (Prague)
3.9
10.9
..
85.2
Liverpool Doctored Beer (Mr. Tate's test)
2.2
..
..
..
Berlin White Beer

1.9
5.7
0.6
91.8
Sweet Brunswick Beer (Mum)
1.9
45
..

53.1


A glance this table and moment's reflection will show why English beer-drinkers are often drunkards, whilst Germans, who indulge in a similar beverage to the same extent, are comparatively sober. It may be safely said that the percentage of alcohol in German beer is on the average half as great as in the English, so that where an Englishman drinks a pint, a German may partake of a quart; but when we look at the character of the beer drunk by the intemperate classes in England, and compare it with that of the poorer people abroad, we may unhesitatingly assert that less injury would arise from drinking half a-gallon of German beer than from a pint of English ale. And again, when we compare the Berlin "Weissbier," which contains 1.9 per cent. of alcohol, with the lowest Liverpool beer, which Mr. Tate found to contain only 2.2 per cent., and consider that whilst the Prussian artisan may imbibe his beverage all day long from quart tankards with impunity, an English labourer will succumb to a few glasses of the public-house trash ; what other inference can be drawn than that it is not the beer but the drugs it contains which affect the brain? I have been told that English labourers will not take kindly to German beer; it is not strong enough for them. This is quite true of the present generation ; how should it be otherwise, when their taste has been corrupted by cocculus indicus, tobacco, and salt? But unless the advocates of temperance strenuously support the introduction of mild, pure, cheap drink (for the Englishman not alone buys bad beer, but pays three or four, aye some cases five or six times as much for it as the German does for his unadulterated beverage), unless, I say, vigorous effort is made to change the taste of the next generation as it grows up, the same difficulty will still remain to be overcome by posterity.
*** For this test I am indebted, through the kindness of Dr. Frankland, to Mr. W. Valentin, of the Royal College of Chemistry. "
Liverpool Daily Post - Tuesday 05 July 1870, page 6.



But the main point is certainly true: British beer was on average a good bit stronger than that brewed elsewhere.

The author's answer to Britain's drunkenness? Drink Mild! (Sort of.)


"Couple this experience with the fact that the Germans drink certainly as much, if not more beer than we do, and are sober, whilst we are, perhaps, the most drunken nation on the earth, and I conceive no one will dispute the proposition so often advanced by me, that claret and light Continental wines are slowly reforming our middle classes, so will it be necessary to introduce mild, pure beer as staple drink, in order to attain the same end amongst the labouring population. Until that is done, I am convinced that not all the efforts of temperance advocates (whose self-denial every one must admire and respect), neither lectures, tea-meetings, denunciation, nor repressive legislation, will avail anything beyond saving here and there a drowning wretch from the flood poisoned liquor with which our large towns are deluged ; but such change as I have suggested being accomplished, I believe that, with the spread of education, and the introduction of more rational amusements than those now offered to the humbler classes, repressive legislation will be no longer needed ; the ranks of our criminals, paupers, and lunatics will be thinned, and is to be hoped the foulest blot will in time be removed from our national escutcheon."
Liverpool Daily Post - Tuesday 05 July 1870, page 6.

Rational amusements. What would they be? Footie? Criminals, paupers, and lunatics – which of those groups is the most aspirational, do you think? I'd go for criminal, I reckon. Lunacy and poverty don't look that attractive.

And with that we're finally done. Now there's a relief.

05/28/2015 03:00 AM
Brewery Release: ID: Coming Soon ... Odell Brewing Barrel Thief Imperial India Pale Ale



05/28/2015 01:25 AM
Beer In Ads #1568: Dizzy Dean's Trophy Room
Wednesday's ad is for Falstaff, from 1954. The ad includes a great illustration of St. Louis Cardinals pitcher Dizzy Dean, who's show relaxing with some beers and showing off his many trophies to a younger couple. AT this point in his career, he'd been retired for years and had...

[[Click through to the Bulletin for full content]]

05/27/2015 09:47 PM
GABS Sydney destined for sell-out
The Great Australasian Beer SpecTAPular (GABS) is just days away from making its debut in Sydney.

05/27/2015 09:24 PM
Fittings for Shirron Plate Chiller


I have been using my Shirron Plate chiller for only two brews so far, but love it. Fast and easy chilling. However, making it work with my system wasn't as clear cut as I first thought. This video shows how I finally got it all plumbed up. I put together the necessary fittings for Shirron […]

Read the original article Fittings for Shirron Plate Chiller and other Brew Dudes posts.


05/27/2015 08:17 PM
Bucks County – Pipersville, PA – Brewery Review
 Featured Contributor: Nick Campellone @craftbeerkcco I find myself tonight at Bucks County Brewery, supporting local business by supporting a local brewery. I had the pleasure of meeting the owners and striking up a conversation about their brewery, which I enjoyed immensely. I love talking to other beer enthusiasts in general, but talking to an owner of a brewery and talking beer is where it really became fun. The owners are a real awesome couple that have a passion for beer, which is great and makes it all…

05/27/2015 07:38 PM
KCCO Gold Lager
Day 331: KCCO Gold Lager from Resignation Brewery. Style of beer is 'German Pilsner (Pils)'. ABV is 5.0%.

05/27/2015 07:08 PM
CraftHaus Launches Cans!
Need I say more? 

05/27/2015 07:03 PM
Today We Raise a Glass to Dave
Featured Contributor –    Ed Goldsworthy Guys. Letterman retired. I have sad feelings. It's been 4 days and I am just kind of coming to grips with this. If you are one of the proud and triumphant that number amongst the 3 people who have ever read a blog post of mine (John, David and my mom) then you know that I deliver a heavy degree of self-deprecation, sarcasm and snark. I use those for a couple reasons. One, as a coping mechanism  because of my…

05/27/2015 05:00 PM
Brewery News: CA: San Francisco: Anchor Brewing celebrates Steam Beer's 50th anniversary



05/27/2015 04:38 PM
Stevens Point Brewery racking up awards in 2015
Stevens Point Brewery racking up awards in 2015 Stevenspointjournal The honors include double gold and Best of Show for Ciderboys First Press Traditional Hard Cider at the Denver International Beer Competition, a gold medal for Point Special Lager in the Los Angeles International Beer Competition, and Wisconsin Brewery ...

05/27/2015 04:35 PM
Cancer Charities Grow Cancerous
One of the byproducts of keeping a close watch on prohibitionist groups and other so-called non-profit organizations is that I've become quite jaded not just about those particular ones, but about the charitable industrial complex in general. It's really become big business and, in my...

[[Click through to the Bulletin for full content]]

05/27/2015 04:05 PM
Smog City Brewing: Cuddlebug Release This Saturday!


(Torrance,CA) – To say we're excited about this release is a BIT of an understatement. Patience is a virtue and after t…

The post Smog City Brewing: Cuddlebug Release This Saturday! appeared first on thefullpint.com.



05/27/2015 03:58 PM
Jelly Belly Draft — Beer Flavored Jelly Beans


by

The post Jelly Belly Draft — Beer Flavored Jelly Beans appeared first on The Brew Review Crew.



05/27/2015 03:52 PM
HiFi+LoFi Mixtape is Stone Brewing's latest offering in Stochasticity Project
Stone Brewing Co. (Escondido, California) has been dabbling in their Stochasticity Project again, and they are now ready for this month's release of Stochasticity Project HiFi+LoFi Mixtape.The inspiration to brew Stochasticity Project HiFi...



05/27/2015 03:00 PM
Brewery News: WA: Spokane: No-Li Brewhouse announces "The 'KAN JamBEERee", coming August 22nd



05/27/2015 02:57 PM
Goliad Brewing and Rudyard's Pub together as one
Great food deserves equally great beer and here in the state of Texas, we have more than enough state brewed quality beer to find the perfect beer/food pairing for any cuisine. A local Houston pub/restaurant has been matching...



05/27/2015 02:22 PM
Widmer Brothers Brewing Giving Away 100 Bikes During 100 Days of Hefe
Returning for its 2nd consecutive year is Widmer Brothers Brewing's 100 Days of Hefe. However to spice things up Widmer has decided to up the ante this year with giving away 100 bikes in the Portland area this summer. The second annual 100 Days of Hefe will kick on Thursday, May 28th at the Dublin […]

05/27/2015 02:10 PM
Weather Wednesday: Anheuser-Busch Brewery in Merrimack
WMUR Manchester Weather Wednesday: Anheuser-Busch Brewery in Merrimack WMUR Manchester MIKE: HELLO, GUYS, WE ARE IN MERRIMACK HERE AT THE ANHEUSER-BUSCH BREWERY RIGHT OFF THE DANIEL WEBSTER HIGHWAY. JOINING ME NOW IS ERIC SOTO, THE ASSISTANT HITCH SUPERVISOR. THANK YOU FOR JOINING US.

05/27/2015 01:46 PM
Have Allagash Mattina Rossa, Mission Hard Rootbeer and Anderson Valley Gose Shipped to Your Door


We have some more highly rated summertime beer drinking ready for you.  Today's catches include the rare and tasty Allaga…

The post Have Allagash Mattina Rossa, Mission Hard Rootbeer and Anderson Valley Gose Shipped to Your Door appeared first on thefullpint.com.



05/27/2015 01:10 PM
Zac Posen on the 3 Bottles of Wine That Changed His Life
A decade ago, a then young and relatively unknown designer named Zac Posen won the prestigious Ecco Domani fashion prize. For a fashion designer, the recognition is an imprimatur of excellence and an indicator of future success, and Posen most certainly has achieved both. Now, the 34-year-old is reuniting with the Northern Italian winery to release a limited-edition collaboration label for its Pinot […]

05/27/2015 01:05 PM
Beer Birthday: Jim Koch
Jim Koch, the founder of Boston Beer Co., known primarily for their Samuel Adams beers, is celebrating his 66th birthday today. Jim was instrumental, of course, in spreading the word about craft beer, especially in the early days when Samuel Adams was often the first one to be available in many...

[[Click through to the Bulletin for full content]]

05/27/2015 12:27 PM
Coopering: The Art and Craft of Barrel Making


The art of handcrafted barrel making is known as coopering. Historically, barrel making can be traced back to the ancient Romans. Wooden barrels were a convenient way for goods to be easily shipped and transported. Phil Burton, president and owner of Barrel Builders, has been in the barrel making business for over 40 years. Barrel […]

The post Coopering: The Art and Craft of Barrel Making appeared first on CrushBrew.



05/27/2015 11:19 AM
Blackbeard's Brewing how open in Westport


Story by Kendall Jones, via Washington Beer Blog.

Story by Kendall Jones, via Washington Beer Blog. Back in April we happened to be in Westport, Washington visiting Westport Brewing Company. As we chatted with Robin Duus, the brewery's owner, she mentioned that another brewery was preparing to open in Westport. We soon found ourselves at the future home of Blackbeard's Brewing, a new...

The post Blackbeard's Brewing how open in Westport appeared first on Beer News.



05/27/2015 11:05 AM
April Showers Bring Jolly Pumpkin Sours at Bridge
[ May 27, 2015; 5:00 pm; ] We envy what we don't have. We're all human and it's easy to get caught up in looking for the next thing. But it's nice to appreciate what we have. One of those things is Jolly Pumpkin Artisan Ales out of Ann Arbor, MI. While we all go searching for that difficult to source bottle, Jolly [...]

05/27/2015 11:00 AM
Brewery News: OR & WA: Reminder from Fort George, pFriem, and Georgtown; look for their 3-Way IPA



05/27/2015 10:29 AM
Pelican Brewing Company Awarded Champion Medium International Brewery
Throughout its history, Pelican Brewing Company is no stranger to being awarded many brewing medals and awards. Many of these awards have come from within the United States, most notably from the Great American Brewers Festival, but Pelican is no stranger to receiving international brewing awards. Once again Pelican Brewing is in the spotlight from […]

05/27/2015 10:25 AM
Episode 112 – Hogtoberfest at Gobbler's Knob
Fun in the sun as we drink with Punxsutawney Phil at Gobbler's Knob.


05/27/2015 10:00 AM
Cayuga Lake Wine Trail


A fine wine ages well, and a fine wine trail ages – even better. The first wine trail in the U.S., the Cayuga Lake Wine Trail is made up of seventeen wineries, many family-owned, offering intimate tasting experiences and unique blends for visitors. Located in the lush Finger Lakes region of New York, the trail […]

The post Cayuga Lake Wine Trail appeared first on CrushBrew.



05/27/2015 09:43 AM
Coalition Brewing 5 Year Anniversary Celebration
Over the course of the past five years there have been some changes that have taken place at Portland's Coalition Brewery. Most recently Coalition had closed its pub to solely focus on the beer it's producing. But one thing has remained constant, producing some fine beer. On Saturday, June 20th 2015 from 3:00 to 9:00pm […]

05/27/2015 09:23 AM
The Brewer's Art Beazly


The post, The Brewer's Art Beazly, first appeared on The Barley Blog.

I've been loving the hell out of The Brewer's Art offerings as of late. Now that their cans are in the Northern Virginia area, their appearance in my beer fridge is pretty frequent. And if they keep making beers like Beazly, a 7.3% ABV Belgian-style Strong Golden Ale, I don't see that trend slowing down […]

The post, The Brewer's Art Beazly, first appeared on The Barley Blog.



05/27/2015 07:39 AM
Food & Drink industry of Northamptonshire promised to invest in young workforce
Many Northamptonshire businesses have formally pledged to create good quality training opportunities for young generation locally to meets the sector's needs.

05/27/2015 04:05 AM
Me in Brussels
This Saturday (30th May) in Elzenhof at 9 PM.

I'll be talking about the history of British beer styles and, of course, be signing my wonderful book.




















The Home Brewer's Guide to Vintage Beer
http://www.amazon.com/Home-Brewers-Guide-Vintage-Beer/dp/1592538827

05/27/2015 03:16 AM
The sweet wheat beat
Two slightly off-kilter German wheat beers today, further indication not so much of an explosion of diversity, but that you don't have to stick to the dominant styles when picking a German beer.


Maisel is one of the well-established Bavarian weissbier breweries and has recently, for whatever reason, begun producing large-format bottles in more craft-ish styles, with English language labels. I've never been a big fan of the brewery, finding their beer far too sweet, but I figured this was an opportunity to give them another chance. According to the blurb, Jeff's Bavarian Ale isn't really a non-German style -- its use of the A-word is the only real nod to foreign brewing. Behind the label it's a 7.1% ABV weizenbock, but hey: weizenbocks aren't exactly thick on the ground, even in Germany. Unfortunately this isn't a great one, and yes it's the sweetness again. I guess when you're used to strong beers from Belgium, where the cunning devils cheat by adding sugar, the all-malt German equivalent can be heavy going to drink. A hop-derived orange candy flavour adds a nice bit of complexity to it and overall it's not a bad beer, but it's quite one-dimensional and not as special as the presentation would like us to think.

Störtebeker Roggen-Weizen, another amber coloured beer, this time a more approachable 5.4% ABV. There's an understated and enticing whiff of bubblegum in the aroma and I spared myself the lees at the bottom of the bottle so the flavour I got is clean: mostly quite sweet and cakey but with a dryer roasted edge, from either the dark grain or the rye. The carbonation is typically high for the style, but there's plenty of soft full body to carry that. I was amused by the label making a point of stating that the beer is Reinheitsgebot-compliant and it took me a minute or two to figure out how, forgetting that the rules mostly don't apply to warm-fermented beers like this. But I don't know that Störtebeker is really getting much value from its rye, other than the novelty. At its heart this is a plain ordinary medium-dark weissbier, no more and no less.

So, no new wheat beer classics to report this time. At ease, Herr Schneider.

05/27/2015 03:05 AM
Let's Brew Wednesday - 1952 Strong XXX Mild


I could have drunk Strong's beers as they didn't close until 1981. Except I've never been to that bit of the country (Hampshire) and Strong's beers never travelled far. Whitbread had bought them in 1965, along with 950 pubs.* They were still brewing a cask Mild at time of closure. It was probably the descendant of this beer, though the gravity was a little lower.

Speaking of which, 1033.5 is a little high for a 1950's Mild gravity. I've just averaged the OG for the hundred Milds I have from the period and it came to 1032.5. What does that tell us? What I already knew. That British beer strength haven't changed much in the last 60 years. At least not the established, traditional styles.

The recipe itself is unspectacular: base malt and sugar. No maize and no slops in this one. Note the complete lack of dark malts despite the reasonably dark shade of the finished beer. The colour all comes from the No. 3 invert and caramel colouring.

I realise that back in my home brewing days I got Mild recipes totally wrong, using black or chocolate malt for the colour. I now realise few Milds were ever brewed that way. Had Dark Mild developed a couple of decades earlier, that might not have been the case. Then again, it's probably only because simple ways of obtaining were available after 1880 when the use of sugar exploded. It had been legal in beer since 1847, but the Free Mash Tun Act of 1880 seems to have boosted sugar use. Especially specialist brewing sugars.

The hops are a total guess. But, knowing as I now do that 75% of the British crop was Fuggles in the early 1950's, it seems a reasonable assumption. Especially as most of the other 25% consisted of Golding types. And you wouldn't usually throw Goldings into Mild. You'd save those for classier, more hop-focused beers like Bitter.

I like the fact that there's a full fermentation record in Strong's logs. Which means that not only am I pretty confident about the FG, I also know that Strong used the dropping system. The fermenting beer was dropped 2 days into a 7 day primary.

Right that's me done. I need to write a stack of posts to cover my California trip.



1952 Strong XXX Mild
MA malt
3.75 lb
57.69%
PA malt
1.25 lb
19.23%
no. 3 sugar
0.50 lb
7.69%
candy sugar
0.75 lb
11.54%
malt extract
0.25 lb
3.85%
Fuggles 90 min
0.75 oz


Fuggles 30 min
0.75 oz


OG
1033.5


FG
1007


ABV
3.51


Apparent attenuation
79.10%


IBU
21


SRM
23


Mash at
151º F


Sparge at
160º F


Boil time
90 minutes


pitching temp
61º F


Yeast
WLP007 Dry English Ale







*"The Brewing Industry a Guide to Historical Records" by Lesley Richmond and Alison Turton, 1990, page 317.

05/27/2015 02:32 AM
Beer In Ads #1567: The Duke For Rheingold
Tuesday's ad is for Rheingold Beer, from 1953. Today is the birthday of actor John Wayne, who would be 108 if he was still alive. During his lifetime, he did commercials for several beer companies, including this ad for Rheingold Beer. The image below is a little clearer, but the bottom of...

[[Click through to the Bulletin for full content]]

05/27/2015 12:59 AM
Brewing jobs: Stone & Wood — NSW
Stone & Wood is seeking a passionate brewer to join the company's Northern Rivers team.

05/26/2015 10:24 PM
L.A.'s own Greenbar Craft Distillery featured on Eye on LA
By D.R. Stewart BoozeNews covered this iconic organic spirit makers back in 2010! Eye-on-LA's recent piece on Greenbar shows co-owner Litty Mathew letting us know that they are "LA's first distillery since prohibition — until 2014 distilleries were not allowed to be open in the State of California to paid visitors." Yes, Greenbar now has a tasting […]

05/26/2015 07:18 PM
Bainbridge Brewing prepares to celebrate 3rd anniversary


Story by Kendall Jones, via Washington Beer Blog.

Story by Kendall Jones, via Washington Beer Blog. Bainbridge Brewing is about to celebrate its third anniversary. The brewery's taproom hosts a two-day celebration next month (June 12th and 13th). But that aint all. To mark the occasion, Bainbridge Brewing is introducing a new look, as well as its first widely available bottled products. Pictured...

The post Bainbridge Brewing prepares to celebrate 3rd anniversary appeared first on Beer News.



05/26/2015 06:42 PM
Foraging for spruce tips to brew beer
The bright green new growth on the limbs of evergreen trees is a sign of spring in Maine and it's also a sign that Banded Horn Brewing Company is gearing up to brew Greeenwarden. This pale ale is designed to showcase the flavor and aroma of the Maine foraged white spruce tips which have similar […]

05/26/2015 04:43 PM
Highland Brewing Company releases Lost Cove as new summer seasonal
Highland Brewing Company (Asheville, North Carolina) is hitting shelves and taps this month with their newest summer seasonal, Lost Cove American Pale Ale.It has been a couple of years since we have seen a new seasonal from Highland Brewing...



05/26/2015 01:38 PM
Be Prepared: Defense Against Terror, Hoodlums, & Disasters
How ready are you?



Get training. Get supplies. Get prepared. As Whittle says, "It's time to grow up."


05/26/2015 01:18 PM
Hellbent Brewing opens this Saturday in Seattle


Story by Kendall Jones, via Washington Beer Blog.

Story by Kendall Jones, via Washington Beer Blog. Seattle's Lake City neighborhood is about to get a new brewery. Hellbent Brewing opens this Saturday, May 30 (Noon – Midnight). The new brewery and its spacious tasting room is located at 13035 Lake City Way NE, directly across the street from Fred Meyer, and just a...

The post Hellbent Brewing opens this Saturday in Seattle appeared first on Beer News.



05/26/2015 12:44 PM
May 2015 Sunday Funkfest at iTAP Soulard
[ May 31, 2015; 12:00 pm; ] A lot of people talk about trends in craft beer. One of those trends are funky and sour beers. But let's be honest, funky beers aren't a trend, they're the original beers. Before the days of stainless steel and caustic, beers were aged in wood and inoculated in the open air. These beers were funky from [...]

05/26/2015 11:35 AM
Humphrey and the rabbit hole
Where my Sam Smith's journey began. I've fallen down an internet rabbit hole and I can't get out. This is a cry for help. I've always been fascinated by Sam Smith's pubs. The first I visited was the Three Goats Heads in Oxford. It was a useful place, and not just because the beer was cheaper than any of the other pubs in town: it was right next door to the Oxford Union. There was a strict ban

05/26/2015 10:00 AM
Merchant du Vin: Bringing Specialty Beer to the American Table


Looking to access obscure craft beers from around the world? You don't have to spend a fortune to do so. Merchant du Vin – the country's largest specialty beer importer since 1978 – is dedicated to bringing everything from "family-owned to monastery-owned breweries to American stores, bars, and restaurants," explains Craig Hartinger, marketing director at […]

The post Merchant du Vin: Bringing Specialty Beer to the American Table appeared first on CrushBrew.



05/26/2015 07:17 AM
Ecliptic / Wicked Weed / Stone Points Unknown IPA


The post, Ecliptic / Wicked Weed / Stone Points Unknown IPA, first appeared on The Barley Blog.

It's no secret that I like a good collaboration brew. To see two or more like-minded breweries get together and create something intriguing and unique can be a magical thing. Sometimes, however, it doesn't always go that way. This three-way effort from Ecliptic Brewing, Wicked Weed and Stone Brewing companies, thankfully, does not fall in […]

The post, Ecliptic / Wicked Weed / Stone Points Unknown IPA, first appeared on The Barley Blog.



05/26/2015 07:12 AM
SABMiller introduces Miller Lite beer in Canadian market
London-based multinational brewing and beverage company SABMiller's Canadian subsidiay has launched Miller Lite beer in the Canadian market.

05/26/2015 07:00 AM
The Bier Stein Announces 2015 Eugene Beer Week Events
Eugene Beer Week, the longest running city centric beer week in Oregon, returns for its 5th consecutive year from June 1st through June 7th. One of our state's finest beer cities is back at it promoting Eugene as one top beer destination in our fair state. Within Eugene lies one of the top bottleshops and […]

05/26/2015 03:53 AM
Pubs We Can't Walk Past

We're just back from a few days in London and, though we were mostly busy seeing family and friends, did find time for a couple of beers in pubs that we now realise we simply cannot resist. First, passing through Angel, Islington, even though we didn't especially want a lunchtime drink, we had to stop at … Continue reading Pubs We Can't Walk Past →

Pubs We Can't Walk Past from Boak & Bailey's Beer Blog - Over-thinking beer, pubs and the meaning of craft since 2007



05/26/2015 03:05 AM
Beer, scientifically and socially considered (part four)

Which is probably what much of the beer sold in Liverpool 150 years ago would have done. Here a list of some of the crap unscrupulous characters threw in it:


"This report, it will be seen, affords experimental confirmation of what was said by Mr. Glover at the Liverpool Workhouse meeting, and it will therefore be interesting to inquire a little further into the matter. Our authorities tell us that the following substances are employed to adulterate beer. "Cocculus indicus multum (an extract of cocculus indicus), colouring, honey, hartshorn-shavings, Spanish juice, orange-powder, ginger, grains of paradise, quassia, liquorice, carraway seeds, copperas, capsicum, mixed drugs." These, we are told, were seized at different breweries in London, and brewers' druggists' laboratories"* in addition, sulphuric acid, alum, salt, Datura stramonium, picric acid, and other substances, are mentioned by different writers.
* Report of Committee of the House of Commons. See Watts's 'Dictionary of Chemistry.' vol. i, p. 537."
Liverpool Daily Post - Tuesday 05 July 1870, page 6.

To be honest, not all of those are dangerous or even unpleasant. Honey, liquorice, carraway seeds and ginger weren't going to do you any harm. The reason these are listed as adulterants is the strict law on what could be used in beer. A decade later, after the introduction of the Free Mash Tun Act, all of those would have been legal.

Hartshorn shavings turn up in a lot of recipes from the early 19th century aimed at private brewers, i.e. those brewing for their own household rather than for sale. In the early 1800's these brewers produced a high percentage of the beer in some parts of the country. Being able to use ingredients commercial brewers couldn't was one of the advantages they had and probably helped keep the tradition going.

Cocculus indicus was a bittering agent used as a hop substitute. But it's also a stimulant sop presumably could also disguise watering down. Its active ingredient is picrotoxin, which doesn't sound like something I'd like to ingest. Cocculus indicus is still used for medicinal purposes in Asia, but is no longer used in the USA and Europe because of fears about its safety. Though it is still used in quack, sorry homeopathic, medicine.

Pretty sure I don't want sulphuric acid in my beer. Nor alum, which is used in pickling and tanning leather. I'll let the article describe Datura stramonium:


"Of Datura stramonium Mr. Prescott says,** "It has been frequently used by desperate characters for hocussing or stupefying of the intended victim of a robbery by surreptitiously adding it to his beer in the public-house bar. It is the seed of the thorn-apple, a native of Greece, and belongs to the same family as the tobacco-plant." The same author also describes very minutely the microscopical structure of the various seeds which ought, and which ought not, to be used in the preparation of beer, including barley, hops, cocculus indicus, grains of paradise, and Datura stramonium, his object being to facilitate the detection of fraud and crime ; and I would recommend my microscopical readers, who take interest in the question, to examine these various substances with the aid of a microscope and Mr. Prescott's beautiful diagrams."
** 'Strong Drink and Tobacco Smoke,' p. 37."
Liverpool Daily Post - Tuesday 05 July 1870, page 6.
Datura stramonium sounds really, really dangerous. It has medicinal uses as an analgesic, but is also a hallucinogen. The dangerous part, is that a fatal dose isn't much higher than an effective one. Plus there's huge variation in the amount of the active ingredients present from plant to plant, or even in different parts of the same plant. Unless you really know what you're doing, you're likely to kill yourself. Or in the case of a beer adulterer, your customers.

Here are the used of some of the other muck:


"Of the various adulterants named, sulphate of iron, alum, and salt are employed to give beer "head" or froth (salt stimulate the thirst as well); sulphuric acid is used to bring it forward," or harden it, and impart to new beer the character of old ; carbonate of soda to neutralise acidity whilst cocculus indicus, quassia, wormwood, grains of paradise, and similar substances, are mixed with beer either to impart bitterness or pungency, and to disguise the true character of the drink."
Liverpool Daily Post - Tuesday 05 July 1870, page 6.

Sulphate of iron is one of the adulterants people were most often prosecuted for. Nowadays its only use seems to be as a herbicide for killing moss in lawns. Would you really want that in your beer? I think not. Quassia and wormwood are also drugs and ones you wouldn't want to ingest too much of.

It sounds like some beer was awash with drugs, more like a chemical soup.

We've still quite a way to go with this article. More about the how and why of adulteration next time.

05/26/2015 12:14 AM
Sleeman unveils Sleeman Lift for summer
Sleeman Breweries has introduced Sleeman Lift beer, with a hint of coconut water, in Canada for the summer season.

05/25/2015 10:51 PM
Meet Victoria's RedDot BrewHouse
A Melbourne beer tasting room is on the cards for RedDot BrewHouse, the Singaporean craft brewer that will open a production facility in Truganina on the city fringe later this year.

05/25/2015 10:18 PM
Brewing jobs: Brewer — Fortitude, Qld
Fortitude Brewing Company is seeking a dedicated brewer to join its team.

05/25/2015 08:19 AM
Cavalier IDPA Match
I'd been looking forward to shooting the monthly Cavalier IDPA match this weekend. When the alarm went off Sunday morning, I was still feeling the affects of a springtime cold that had been clogging my head and lungs, but decided to go shoot anyway. After all, you don't get to pick only when you're totally healthy to need your gun for self defense.


After checking in at the match, I put on my ear protection, and thought "That doesn't feel right." It turns out one of the ear pieces was partially broken from the headband, and the cup wasn't fitting tight against my head. I typically keep emergency foam ear plugs in my bag but I had given the last of them to another shooter at a recent match. "Does anyone have duct tape?" I asked. Fortunately a friend had a spare set of ear plugs that he graciously loaned me to supplement my broken gear.

Now properly equipped it was time shoot! Stage 1 was an eight target course that had the views of the threats strategically hidden with walls and barrels. The was a lot of movement, and careful use of cover was required. I used some time bobbling to find the proper shot views, but ended just 3 points down on the stage.

Stage 2 had us starting seated, with the loaded gun on the table, and looking at an interesting array of targets and two swingers. Hitting a stomp plate under table with our foot set the swingers in motion. One swinger held a non-threat that moved back and forth in front of two threat targets, while the other was a threat target swinging back and forth from behind a non-threat. Those were engaged while seated, as well as a fourth target to the right. After that we moved down a hallway to find three more targets. It was a fun stage and I managed to avoid the moving non-threat, though I was 7 points down for the stage.

The third and fourth stages were quick runs that shared the same bay. Stage 3 had five threat targets and 2 falling steel poppers. We started facing a wall and moved towards the left, engaging the first three targets, before moving out to find the two steel and final two targets. I was zero down for the stage.


05/25/2015 07:29 AM
What happens when clever beer grows up?
MONDAY BEER LINKS, MUSING 05.25.15 Cult breweries go global. There's this question from Joe Stange: "So, is BrewDog — which has branded itself 'punk' from the start — becoming the 'McDonald's of craft beer'?" and he quotes Tim Webb thusly, "Clever beer has outgrown its infancy and is becoming an attitudinally challenged adolescent." A nice […]

05/25/2015 03:06 AM
To travel in hope
The novelty of having a JD Wetherspoon 45 minutes away still hasn't worn off, though it's a benefit I only really feel during their biannual beer festivals. So, at the start of the most recent one, back in late March, I trooped out to Blackrock early on a Sunday afternoon to see what was on.


With lunch, to begin, Fort English-style IPA which was brewed by Shepherd Neame and poured an attractive bright copper colour. Its historically-accurate 5.8% ABV can really be felt from the first pull: rich and warming, like being hugged by freshly-baked cookies. The hops add an old-fashioned green veg bitterness, tangy at first, then leaving a long brassy finish. You can almost taste the flat cap here, but it's not twiggy or flabby. A charming old geezer of a bitter.


Because I'm a good and dutiful husband I offered up the California Breakfast Ale to the missus, against my JDW festival rule of Always Have The Adnams One. 4.8% ABV, golden, California, Adnams: on paper it looked the pick of the bunch. But the reality was a little disappointing. There was a slight haze to the blonde pint and I'm positive it wasn't the hops what did it. The aroma is all grainsack and it tastes of dry gunpowder spices but there's not even a suggestion of any citrus or the like. As a thirst-quencher it did the job, but no more than that. Only afterwards did I read there was coffee in the recipe: neither of us could taste any.

And so to thirds. Elgoods Spring Challenge first. 3.7% ABV and a perfect limpid gold topped by a fine white mousse. Rather toffeeish to taste: burnt caramel butterscotch popcorn, followed by a dishwater tang that adds nothing helpful. I'd been hoping for refreshment but I didn't find it here. Next!

One glass to the left on the paddle, Ye Olde Admiral by Wadworth: a 5% ABV amber ale. Rather pale for the style, it's very bitter too. There's just a hint of sweet caramel wafers and then lots of harshly metallic notes, nodding towards gastric. Squint and there's a trace of bitter herbs -- fennel or marjoram -- but blink and you'll miss it. This beer nearly works, but doesn't.

I almost skipped Barley Brown's ESA after a disastrous black IPA in Aberdeen airport Wetherspoon last year. But this one's from a more trustworthy source: Marston's. And here's the snatch! Big spa-town sulphur is the centrepiece; mineral, shading to swimming pool. There's a little caramel, but not too much, and almost zero hop character. But the body is light for 5.1% ABV and it's actually quite refreshing and cleansing. I left Blackrock with my palate sparkling.


A quick skip down the coast to Dún Laoghaire's Forty Foot revealed Shipwreck IPA from Wychwood, in collaboration with Canadian brewery Lighthouse. Dark gold in colour and 6.5% ABV it does a great job of showcasing English hops, in all their marmalade and bubblegum glory. The texture is pretty dense but it's not hard work to drink, even at cellar temperature. A spike of waxy resin on the finish prevents it from getting cloying. Not something I'd have a second pint of, but a nice one on which to finish the excursion.


Across the table it was Hightail brewed at Hook Norton with Australian brewery Mountain Goat. It's a dark mahogany colour with lots of roast and a lovely dry tannic finish. There are elements of great old-fashioned stout in here, a solid bitterness with an edge of burnt toast. Only as it warmed did a little unwelcome caramel note start to creep in, but at 4.5% ABV it's not one to sit over.

And that was my lot from this festival. Even though it ran for another fortnight, a chance visit to The Forty Foot a week later turned up no cask ale whatsoever. It seems that the chain's teething troubles in Ireland are still being worked through. Hopefully they'll be fixed by the time this year's autumn festival rolls around, by which stage the number of branches in the country will have more than doubled.

05/25/2015 03:05 AM
Hops yesterday, today and tomorrow


The one I'm looking at this time has a nice overview of long term trends in English hop cultivation.


"Hops have always been quick to react to demand and supply, and, until recently, to attacks of pests and diseases. This is shown well in Fig. 1, representing acreage and yields from 1870-1958. In the old days, favourable years with a bumper crop would often cause a fall in price with a sharp cut in acreage, e.g. 1886-1888, till a disastrous year would give a hop famine, a recovery in price and a gradual build-up in acreage, e.g. 1890-1894, though the general trend has been steadily down since the peak of 1878. Recently, however, and particularly since 1946, we have had much more stable conditions, thanks on the one hand to the Hops Marketing Scheme and the Board which administer it, and on the other to improvements over the last thirty years in the control of disease and in husbandry generally."
Journal of the Institute of Brewing, Vol. 65, 1959, page 467.

I'd noticed that myself looking at the numbers for hop production and prices. There were crazy fluctuations from year to year. It can't have made life easy for hop growers. But in the 20th century the trade become controlled and that seemed to have a stabilising effect. Though the graphs show a clear long term downward trend in the amount of hops grown. There's a simple explanation: British brewing required far fewer hops due to the fall in both beer output and hopping rates.

There's an interesting point here:


"The main factors at work to-day in influencing the acreage, the varieties grown and the methods of growing and the distribution of acreage are Quota, Verticillium wilt and the development of mechanical picking. If we compare (Fig. 2) the trends in barley and hop yields over the past 70 years, it is noticeable how the yields of barley have increased lately — particularly with the advent of the combine harvester and Proctor—while yields of hops have fallen under the artificial influence of Quota and the effects of wilt and of machine picking."
Journal of the Institute of Brewing, Vol. 65, 1959, page 467.

I understood that disease had an effect on the varieties of hops grown, but not mechanical picking. Though it makes sense. And there had been a real surge in machine picking after WW II. In the US the move away from hand picking had occurred a few decades earlier.


"Picking machines which tend to lower yields have increased from about 10 in 1948 to 256 in 1956, and the quantity picked by machine from 2% to 48% of the crop, while the importance of disease is shown by the distribution of acreage and the spread of Verticillium wilt."
Journal of the Institute of Brewing, Vol. 65, 1959, pages 467 - 468.

I'm surprised that mechanical picking had a negative impact on the yield. It's fascinating to see how quickly the industry was moving to machines. I wonder what was spurring the change. Was it shortages of labour or purely a matter of cost?

I'm not sure that I understand what this is saying:


"In the last 10 years the class of person coming hop picking has improved visibly, and while in 1946 the 3,000 London pickers at the Bodiam Farms of Guinness Hop Farms, Ltd., arrived in 4 or 5 trains, now there is one train and a fleet of lorries and cars. Opinions vary on the changes in the standard of hand picking today, though the best is good."
Journal of the Institute of Brewing, Vol. 65, 1959, page 469.

It seems to imply that fewer but better off pickers were coming to Kent.

Here's something more about the problems with picking machines:


"Picking machines have come on with a rush since 1950: good samples can be obtained but this is usually at the expense of up to 10% to 20% of the crop which is too often replaced by leaf and stem. There is also a substantial loss of soft resin which nothing can replace, and the hops are often so bruised that they tend to ferment and heat before drying, with ill effects on the colour and brightness. On a broader view, machine picking is stimulating a requirement for firm hops with a habit of growth suitable for mechanical picking and for hops of a wide range of ripening times. For hand picking, hops are normally fit for 2-3 weeks, but for machine picking the optimum period is shorter and a range of several varieties is desirable."
Journal of the Institute of Brewing, Vol. 65, 1959, page 469.

That's quite a large loss of the crop. Not only that, there was extra rubbish in with the hops and the hops could be damaged and resin lost. With all those disadvantages there must have been some other big incentive to move to machines.

What I really liked about the article was the table of hop varieties grown. I can't recall ever seeing numbers for the different types before.


"Wilt has also begun to have a real effect on the varieties of hops grown, illustrated (Table I) by the change between 1912 and 1952 and the rapid build-up of tolerant varieties since 1952."
Journal of the Institute of Brewing, Vol. 65, 1959, page 468.

Here's the table. You know what this tells me? That I got it right by mostly sticking to Fuggles and Goldings for the recipes in The Home Brewer's Guide to Vintage Beer.


TABLE I
VARIETIES OF HOPS: CHANGES IN DISTRIBUTION
1912:
1952:
1957:
Varieties
Varieties
% of crop
Varieties
% of crop
Goldings (Canterbury or Old Goldings)
Old Golding
}
Old Golding
}
Canterbury Goldings
}
Canterbury Goldings
}
Bramlings
Bramlings
}
Bramlings
}
Mathons
Mathons
}
Mathons
}
Hobb's Early Goldings
Early Bird Bramlings
}
Early Bird Bramlings
}
Searle's Early Goldings
Eastwell Goldings
24%
Eastwell Goldings
25%
White's Early Goldings
Rodmersham or Mercer Golding
}
Rodmersham or
}
Buss's Late Goldings
Petham Golding
}
Mercer Golding
}
Late or Wild Goldings
Cobbs
}
Petham Golding
}
Bate's Brewers
Tutshams
}
Cobbs
}
Cooper Whites
Whitebines
}
Tutshams
}
Whitebines


Whitebines
}
Green Bines


Red Bines


Fuggles
Fuggles
72%
Fuggles
67%
Jones
Brewer's Gold
}
Brewer's Gold
}
Grapes
Bullion
}
Bullion
}
Meophams
Northern Brewer
}
NorthFronrdrewer
}
Henhams
John Ford
4%
John
}
Mayfield Grapes
Pride of Kent
}
Pride of Kent
8%
Colegates
Early Promise
}
Early Promise
}
Prolifics
Keyworth's Midscason
}
Whitbread Golding
}
Variety
}
Bramling Cross
}

I'd never have guessed that almost as three quarters of the hops grown in England were Fuggles. Even by 1957 newer varieties were still making up a pretty small percentage of the crop.

Given their unsuitability for machine picking, it's a surprise so many Fuggles were still grown:


"Picking machines have also had an influence in popularizing New Varieties in place of the older varieties—especially Fuggles—which shatter very easily, resulting in loss of crop and a broken sample, always with reduced brewing value, usually with excessive leaf and stem, and frequently overvalued. New Varieties are denser in the cone and so shatter less easily, and can be picked to a cleaner sample with less loss. Picking machines are here to stay and now pick over 50% of the crop, so it is important that growers should be told which New Varieties are most acceptable and learn to grow and pick them properly, while brewers should become more willing to accept them and to learn to brew with them."
Journal of the Institute of Brewing, Vol. 65, 1959, pages 468 - 469.

I'd be really interested to see what the percentages are for the different varieties today. I wonder if the figures are available anywhere? My guess would be that the first group – what could loosely be called Golding varieties – would still account for about a quarter of the crop.

Lots more to come on hops when I can get my arse in gear.

05/25/2015 02:08 AM
Beer jobs: Craft sales reps — Syd and Bris
Northdown, Craft Beer Movement is searching for a beer enthusiast to represent its portfolio and assist sales.

05/24/2015 10:37 AM
Guinness Storehouse and Connoisseur Experience
The Guinness Storehouse claims to be the busiest tourist destination in the Republic of Ireland (and the third busiest in Europe); looking round the 'experience' and the retail opportunity it would be difficult to challenge that claim. That said, and perhaps most importantly, this doesn't feel a rip-off, it's good value for money overall, could occupy a consenting adult for at least half a day.

05/23/2015 08:03 PM
Southern Tier Choklat