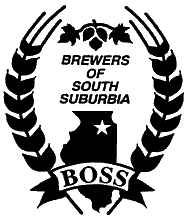 We are dedicated to the art of crafting and quaffing fine beers through
the sharing of ideas and experiences, the advocacy of brewing as a hobby and the responsible consumption of beverages containing alcohol
BREW NEWS

04/28/2015 07:04 AM
Carlton Draught hits slow mo
Australia's alcohol advertising regulations are strict, as a result advertisers continually look for new ways to promote the brand – albeit without specifically promoting the product! Check out Cartlon Draught's latest ad – the slow mo…and a few other old classics.....


04/28/2015 07:04 AM
A thought for the brewers and people of Christchurch
When I was a young lad of 18 years of age I packed my bags and travelled from the North Island of New Zealand to the city of Christchurch in the South to begin my university education. The move to Christchurch was a no brainer for me – I had lots of family who lived in the "Garden City" and I had been there many times before, always leaving with fond memories. Christchurch is a very special city with significant character – it is the New Zealand city that most closely resembles Melbourne with old stone buildings, a tram line and a beautiful river, the Avon. The city also has a number of other great gems including the Port Hills for excellent scenery and mountain biking, as well as the port suburb of Lyttleton, reached after travelling through one of New Zealand's longest tunnels. If there is one word I would give to Christchurch it would be 'beautiful'.....


04/28/2015 07:04 AM
Store update 19th May
So Sydney is on a roll with its awesome beer drinking weather this week and this weekend looks good to go. Growlers Currently we have Young Henry's Hop Ale. This beer harks back to classic English style IPAs. Hefty malt backing meets every type of hop in our cool-room, added to all stages of the process. The all Australian hop flavour is not aggressive in its bitterness, but is evident in flavour and aroma and slowly asserts itself with a lengthy, lingering and thoroughly enjoyable palette. $28 for a Growler fill Once this is gone we'll be moving onto Dr's Orders Brewing Plasma. Plasma, a White IPA is yet another emerging trend that we're happy to embrace and present a Doctor's Orders Brewing twist on. Judicious hop use dominates Plasma's aroma, backed up with a balanced mouthfeel defying its alcoholic payload before delivering an extremely long lingering bitterness. A deceivingly addictive prescription. The grist for Plasma is practically identical to our Zephyr (Double White Ale) which explains the appearance. However the lack of botanicals, a different yeast strain and excessive hop use deliver an ale that is Zephyr's polar opposite. In other news Rich is in the shop today, Geoff is onto his 2nd table for the tasting room, while Will is in training for a 9km soft sand running event. Store hours 11am-3pm today, 8:30am-6pm Mon-Fri. 1300 808 254 Cheers!


04/28/2015 07:04 AM
Beer store update 5th May
So Sydney has had cracker beer drinking weather this week and it's set to continue this weekend – sweet! Growlers Currently we have Moa Breakfast beer. A cracker of a lager with rich cherries, very easy drinking. Check out the review for it below: "The aroma is stunning with hints of dry wheat and cherry's. The carbonation is lively, which works for a crisp summer beer. The taste has a serious hit of wheat and yeast, washing through with all those bubbles and a touch of cherry." Joel Macfarlane – brewnation.co.nz $28 for a Growler fill Once this is gone we'll be moving onto Mikkeller Citra Single Hop IPA probably early in the week Latest beers Murray's No 6 2011 Anniversary Ale – the last available anywhere (limit 1 per person) Sierra Nevada Bigfoot Ale Barley wine Rich is in the shop today, Geoff is onto his 2nd table for the tasting room, while Will is in training for a 9km soft sand running event. Store hours 11am-3pm today, 8:30am-6pm Mon-Fri. 1300 808 254 Cheers!


04/28/2015 07:04 AM
April Beer Club Selection
Our Beer Club selection for April has now been sent out to all online customers. For those living in Sydney you can still pick these up from our store. The April Beer Club selection includes: Samuel Adams, Black Lager Bridge Road Brewers, Australian Ale William Bull, William's Pale Ale Morland Brewing, Old Speckled Hen


04/28/2015 06:00 AM
9th Annual Cheers to Belgian Beers
Now in its 9th year, Cheers to Belgian Beers returns for its fifth straight year at MCF Craft Brewing Systems in North Portland. The 9th Annual Cheers to Belgian Beers will take place on Friday, May 8th from 5:00 to 9:00pm and will close out on Saturday, May 9th from Noon to 8:00pm. When Portland's Cheers […]

04/28/2015 05:26 AM
Coming to Shelves: Left Hand getting into the Session IPA, Boulevard Tell Tale Tart
*Left Hand Brewing will be the latest brewery to add a session IPA to their lineup when they release Introvert Session IPA. The following comes courtesy of beerstreetjournal.com: An ale with hop aromas of tropical papaya and kiwi with woodsy pine, balanced by honey malt and a clean bitter finish. Left Hand Introvert Session IPA will be availab ...

04/28/2015 04:49 AM
Gin in New Zealand


For the last year or so I have learned a little about gin. I found over the last few years that brewers that I have drunk with around the world find a time in the evening where it is appropriate to have a refreshing Gin & Tonic to reset the palate after a few massively hopped IPA's. I have a blog post I have rewritten four times over the last 12 months but still haven't finished it. (hopefully soon I will find the groove to finish it, explaining brewers and G&T's). I have in that time created a few other pages […]

The post Gin in New Zealand appeared first on Luke's Beer.



04/28/2015 03:58 AM
Carlsberg, Brooklyn Brewery announce second brewery collaboration
Danish brewing company Carlsberg Group and the Brooklyn Brewery of New York have joined hands for the second time to open a new brewery in Trondheim, Norway.

04/28/2015 03:05 AM
Brewing in the 1950's - English Hops (part one)


I'm particularly pleased that it details which type of hops were grown in specific regions. This is dead handy for me as brewing records mostly only specify the region of production, not the hop variety. Using this information I'll be able to guess the variety with more security.

It's amazing how long two groups of hops have dominated in Britain. The second paragraph could just as well have been written 50 years earlier:


"Types of Hops. Goldings and Fuggles appear to have been the dominating types for many years, but there are now so many varieties on the market that the two original types have been swallowed up in a maze of cross breeds. With the increasing variety of names, it is more and more difficult to classify hops. We should be more accurate if, instead of calling the hops Goldings and Fuggles, we placed them under the headings of Golding type and Fuggle type. When the reason for the introduction of the various types is investigated it will be readily understood, why this complication has arisen."
"Brewing Theory and Practice" by E. J. Jeffery, 1956, page 172.

When I was writing the Home Brewer's Guide to Vintage Beer, the one area I didn't feel too confident about was hop varieties. So I asked Ed Wray, who I knew had just written a piece for the Brewery History Society about hops.

What he said was quite surprising. Most of the hops sold as East Kent Goldings aren't really Goldings, but a series of related varieties. And it's probable that the specific hop selected by Mr. Golding no longer exists. It's way more complicated than you might expect. As Jeffery hints above.

This next bit surprised me:


"There is no denying the fact that for many years growers have not been getting prices for their Goldings commensurate with the prices obtained for Fuggles. Goldings are the more difficult to grow, and, being rather delicate, are the more susceptible to diseases, especially the Downy Mildew. Apart from these features, they yield a poorer crop per acre than that obtained from Fuggles. The price paid per cwt, for them does not compensate the grower, in comparison, for his extra trouble. It is hardly to be wondered at that the genuine Golding is going out of favour with the grower. He now goes in for a hop which gives him a greater yield per acre, still of the Golding type, but not of the delicate flavour of the original Golding. The brewer must deplore this change, since no better hop could be used for best pale ale than a Golding. All the same, the brewer is to blame, because it is he who refuses to pay a price for Goldings which will encourage their growth. As a result, growers have come to experiment with crosses between numerous types of hops. These experiments continue daily at research stations, in an endeavour to produce a hop which will give the yield per acre of Fuggles, and at the same time have the delicate flavour of the Golding."
"Brewing Theory and Practice" by E. J. Jeffery, 1956, page 172.

I'd always assumed that Goldings sold at a premium. It would make sense, given its superior qualities but poorer yield per acre. I've just made a little check on hop prices. Thanks to Barclay Perkins very informative brewing records, which include both hop variety and price. Here are the prices I've extracted from some records from 1946:


Hop prices in 1946
variety
price in shillings per cwt
Fuggles
446
Fuggles
452
Fuggles
437.5
Fuggles
416
Fuggles
476
Fuggles
444
Fuggles
450
Fuggles
474
Fuggles
481
Fuggles
478
average
455.5
Goldings
558
Goldings
531
Goldings
510
Goldings
458.5
Goldings
491
Goldings
476
Goldings
469
Goldings
419
Goldings
491
Goldings
526
average
493.0
Cobb
451
Tolhurst
476
Source:
Barclay Perkins brewing record held at the London Metropolitan Archives, document number ACC/2305/01/627.

You can see that the difference in average price is small, just 8%.

Now some form the mid-1930's:


Hop prices in the 1934 - 1937
variety
price in shillings per cwt
Fuggles
150
Fuggles 'B"
194
Fuggles
192.5
Fuggles
180
Fuggles
297.5
Fuggles
160
Fuggles
150
Fuggles
281
Fuggles
205
Fuggles
197
Fuggles
180
average
198.8
Goldings
345
Goldings
160
Goldings
223
Goldings
287
Goldings
261
Goldings 1st grade
229
average
250.8
Source:
Barclay Perkins brewing records held at the London Metropolitan Archives, document numbers ACC/2305/01/619 and ACC/2305/01/621.

The difference is much larger, 21%. Remember that the average price of hops in these years was £9, or 180/-. Meaning Fuggles were a little above average price, Goldings almost 40% more.




"The position of the grower is not enviable. He is entirely dependent upon the nature of the soil in his garden as to what type of hop he can grow. For instance, the heavy clays of the Weald of Kent are not suitable for the Golding type, yet produce a large crop of Fuggles. On the other hand, the lighter loams of East Kent are not suitable for Fuggles. There does not appear to be any great desire to change the nature of the Fuggles. It continues to give heavy yields per acre, and retains its coarseness of texture and its high preservative properties. It must, however, be admitted that some have toned down in flavour to such an extent that it is possible to use a blend even for delicate pale ales."
"Brewing Theory and Practice" by E. J. Jeffery, 1956, pages 172 - 173.

So Fuggles in the West, Goldings in the East.


"It is important to enumerate within the compass of these notes all the various hops grown under different names and marks. Of the earlier type, we would mention first of all Bramlings. This hop has rather the appearance of a Golding, being a compact hop of good flavour, but not quite so delicate as a Golding. Then we have Prolifics, a fairly heavy crop but very deficient in lupulin, and of poor brewing value. We fail to see the object of growing such a hop. It comes on the market early, and can only be of use to freshen up old hops."
"Brewing Theory and Practice" by E. J. Jeffery, 1956, page 173.

I wonder if he means Bramling or Bramling Cross? Prolifics sound a pretty useless. No wonder they aren't around anymore.


"Among the main crop are numbered Worcester Mathons and Cobbs, the last named being the first ready to pick. We must also include in the list hops grown in Surrey and Hampshire, known in the trade as Farnhams. They are mostly of the Golding character. There are also Fuggles grown in Sussex. Later varieties include Colegates grown in Kent and Sussex usually a strong grower, but coarse in flavour. Also Mayfield Grapes, another hop of rather heavy flavour which grows in the Worcester district. We will now endeavour to give a brief characteristic outline of the various hops."
"Brewing Theory and Practice" by E. J. Jeffery, 1956, page 173.

Just to confuse even more, Mathons are really the Farnham variety, which by this point were no longer grown in Farnham, the last bines having been grubbed up before the war.

More details of the different hop varieties next time.

04/28/2015 02:54 AM
It's Craft Beer Festival Season
Pretzel Necklace Team by San Francisco Brewers Guild, on Flickr Yes, it is craft beer festival season. While you're stringing together your pretzel necklaces, we're going to take a quick look ahead to what spring and early summer in 2015 have in store for us. Update: We've added a few events we either forgot to incl ...

04/28/2015 01:35 AM
Beer In Ads #1538: The Best Of The Light Ales
Monday's ad is for Whitbread, from 1952. So what is the "Best of the Light Ales?" According to this bartender, it's Whitbread Pale Ale, which apparently "pours clean and clear to the last drop." The post Beer In Ads #1538: The Best Of The Light Ales appeared...

[[Click through to the Bulletin for full content]]

04/28/2015 01:24 AM
Yenda 'demystifying craft beer'
Many Australian drinkers remain confused and intimidated by craft beer, according to the creator of the new Yenda range from Australian Beer Company.

04/28/2015 12:28 AM
From apartments to beer: The story of Rockne Van Meter
How did you start brewing? Rockne Van Meter: "I started brewing in my kitchen in the late '90s. I went to the Michigan Brewers Guild Summer Beer Festival in 2002, which was a bit after I started brewing at home, and the Monday after that festival I decided to quit my job and see if I could get a job brewing professionally. That morn ...

04/27/2015 11:17 PM
Beer jobs: Off-premise sales rep – Feral, Victoria
Feral Brewing is looking to fill a role with a sole focus on the off-premise in Melbourne.

04/27/2015 09:56 PM
Thomas Creek/Quest/Brewery 85 collaboration beers tap Sunday
The second annual Greenville Craft Beer Week running from April 19-25 will again spotlight the beer and businesses that help make the Upstate city's craft beer community what it is. And to help kick things off, three new collaborations from the city's three breweries will be tapped at a special event this Sunday. As a treat ...

04/27/2015 09:42 PM
BridgePort shuns IPA arms race
Bridgeport has no intention of dialling up the alcohol and bitterness of its beers to bring them in line with modern brewing standards.

04/27/2015 07:26 PM
Jack Of All Brews April Meeting Recap
This month the Jack Of All Brews homebrew club met the SawBones Brewery (my basement bar) for the April 2015 meeting.  Here is a brief recap for those who missed it, or want more details! 1) Upcoming competitions a) First Round Nationals--Judged 4/10-4/11 in Roseville in the dank caves beneath the VFW. b) Lucid BFD--April 11 deadli ...

04/27/2015 06:58 PM
Pappy Van Winkle Heist Solved: Tied to Crime Syndicate
The most bizarre Bourbon story in recent memory got a little crazier with the indictment of 9 individuals on organized crime charges for years of stealing and selling Bourbon. Even weirder, the common denominator looks to be a softball team. This case first made headlines in October of 2013, when several bottles of the highly […]

04/27/2015 06:40 PM
Rahr & Sons Celebrates 1st Can-iversary With Rahr's Blonde


(Fort Worth, Texas) — Rahr & Sons Brewing Co. is marking its first can-iversary—the one year anniversary of its launch of c…

The post Rahr & Sons Celebrates 1st Can-iversary With Rahr's Blonde appeared first on thefullpint.com.



04/27/2015 06:33 PM
The 2105 EAT Vancouver Food + Cooking Festival Is Right Around the Corner


OK, technically it's been underway since April 26, but most of the preliminary culinary events have been sold out for some time now. The main festivities, EAT! Vancouver at BC Place, take place Friday, May 1 through Sunday, May 3, 2015. The EAT! Vancouver Food + Cooking Festival is now in its 13th year. It's […]

The post The 2105 EAT Vancouver Food + Cooking Festival Is Right Around the Corner appeared first on CrushBrew.



04/27/2015 05:57 PM
Saugatuck Starburst Wheat: Beer Review
A few months ago I opened my mind to a plethora of flavor and introduced myself to Saugatuck Brewing's wonderfully unique Neapolitan Milk Stout.  I'm not going to claim that beer as my favorite, but I will say that the beer was one of, if not the most, thought provoking beers that I had the pleasure of enjoying over the last year or so.  Neapolitan Milk stout was recommended to me by a family member and after she nailed that recommendation I was excited to…

04/27/2015 05:27 PM
Brooklyn Brewery Continues International Expansion With Second Joint Venture
Brooklyn Brewery today announced plans to open a second joint brewery venture with Carlsberg, teaming up to help rebuild the EC Dahls Brewery in Trondheim, Norway. Specific financial terms of the latest project were not disclosed, though last November Carlsberg announced it would invest more than $14 million to build a new brewery, pub and restaurant in EC Dahls' existing Trondheim production facility.

04/27/2015 05:13 PM
Evaluating Your Beer with Denny Conn – BeerSmith Podcast #102

Denny Conn joins me this week to discuss a number of experiments he has made on evaluating and improving your beer. Specifically he addresses decoction mashing, first wort hopping and biases in evaluating your beer. Subscribe on iTunes to Audio version or Video version Download the MP3 File – Right Click and Save As to […]

04/27/2015 04:41 PM
Stone Brewing Co. Releases Stone Pale Ale 2.0 Today!


(ESCONDIDO, CA) – Nearly 19 years ago, beer geek entrepreneurs Greg Koch and Steve Wagner launched Stone Brewing Co., selling th…

The post Stone Brewing Co. Releases Stone Pale Ale 2.0 Today! appeared first on thefullpint.com.



04/27/2015 04:38 PM
Lucky Envelope Brewing announces opening day


Story by Kendall Jones, via Washington Beer Blog.

Story by Kendall Jones, via Washington Beer Blog. Seattle Beer Week kicks off on Thursday, May 7th, and the folks at Lucky Envelope Brewing plan to celebrate by opening their taproom for the very first time. "We are excited to announce the grand opening of our tasting room on Thursday, May 7th at 3:00 PM,...

The post Lucky Envelope Brewing announces opening day appeared first on Beer News.



04/27/2015 04:38 PM
Brooklyn, Carlsberg to partner with Norwegian brewery
Brooklyn Brewery and Denmark's Carlsberg have announced another brewing collaboration, this time with Ringnes in Norway. The three companies will a new brewery with pub, restaurant, conference facilities and visitor center established at the existing Ringnes E.C. Dahls brewery site in Trondheim, Norway. The brewery will produce both popular local Dahls beer and new beers […]

04/27/2015 04:31 PM
Florida Growler and Retail Bill Off to Governor's Desk
After three years of fighting to repeal Florida's long held ban on the half-gallon jugs, craft brewers will soon be able to sell 64 oz. refillable growlers. State lawmakers passed a bill to legalize the container on Friday. Senate Bill 186 passed out of the House unanimously and awaits Gov. Rick Scott's signature. It legalizes 64-oz. growlers filled at the point of sale. The bill also clarifies a controversial "tourism exemption" that had enabled craft brewers to operate in a legal gray areas as both retailers and producers.

04/27/2015 04:22 PM
Stone Brewing Co. reinvents a classic with release of Stone Ruination DIPA 2.0
Stone Brewing Co. (Escondido, California) has taken a new approach to one of their classic, fan favorite offerings by releasing Stone Ruination Double IPA 2.0. In 2002, a legend was born when Stone Brewing introduced the world...



04/27/2015 04:04 PM
Stone Releases Pale Ale 2.0
Nearly 19 years ago, beer geek entrepreneurs Greg Koch and Steve Wagner launched Stone Brewing Co., selling the very first keg of Stone Pale Ale to San Diego County brewpub Pizza Port.

04/27/2015 03:52 PM
Contest: Win Tickets to the 2015 Microfest
This weekend is fast approaching and you haven't bought your tickets to the 2015 St. Louis Microfest yet, have you? Well fear not, because thanks to organizers from Life for Life, I'm giving away two free passes for each session of this fantastic event along with one set of VIP tickets! I will be randomly [...]

04/27/2015 03:50 PM
Beer Birthday: John Maier
Today is John Maier's 60th birthday, the big 6-0. John has been the head brewer at Rogue Ales for as long as I can remember. He's won countless awards, pioneered numerous new styles and been instrumental in the rise of the Pacific Northwest's beer scene. Join me in wishing John a...

[[Click through to the Bulletin for full content]]

04/27/2015 03:36 PM
Norway's E.C. Dahls Joins Brooklyn Brewery Family
The Brooklyn Brewery announced today that E.C. Dahls Joins the Brooklyn Brewery Family. E.C. Dahls Brewery was originally founded in 1856 (there's more history at Wikipedia) and today is owned by the Carlsberg Group. Here's the press release from the Brooklyn Brewery: Welcome to the...

[[Click through to the Bulletin for full content]]

04/27/2015 03:14 PM
4th Annual Cinco de Micro Returns to Salem
For those in the Willamette Valley the 4th Annual Cinco de Micro Returns to the Salem Convention Center on Friday, May 1st from 4pm -10pm and Saturday, May 2nd from Noon-10pm. This spring beer event will bring together local and northwest brews alongside some amazing rare, hard to find national breweries such as Sun King […]

04/27/2015 02:53 PM
Berghoff Brewery Releases Berghoff IPA and Hop-Forward Pilsner
On Tuesday, May 5, the ever-evolving Midwestern brewery Berghoff Brewery, Inc. will release two brand new year-round offerings, Hop-Forward Pilsner and Berghoff IPA.

04/27/2015 02:49 PM
Odell Brewing Releases Summer Montage Variety Pack
In late April and early May, Odell Brewing's Summer Montage Variety twelve pack returns with a new mix of brews including the brewery's flagship IPA, Loose Leaf Session Ale, summer seasonal St. Lupulin, and Perle White IPA.

04/27/2015 02:43 PM
Mix, Muddle & Sip: Introducing The American Juice Company
Once upon a late night adventure, you decide to mix up your own cocktail. You get really into it. Muddling and splashing in additions like ...

04/27/2015 02:22 PM
Patent No. 1137495A: Apparatus For Dispensing Beverages
Today in 1915, US Patent 1137495 A was issued, an invention of Anton Landgrebe, for his "Apparatus For Dispensing Beverages." There's no Abstract, but the description states that the "invention relates to [a] beer apparatus and has particular reference to means for cooling...

[[Click through to the Bulletin for full content]]

04/27/2015 01:51 PM
Winners of Limited Session Tickets to 2015 Wine and Cheese Place Beerfest
I need to really stop ending these contests on a Monday morning!  I'm happy to (finally) announce that the winners of next Saturday's Beerfest at the Wine and Cheese Place on Forsyth are: Matt Barnhart Jospeh Kaller Eric Lemmo These three winners receive two tickets to the sold-out Limited Session on Saturday, May 9th from 12-1PM. Even if you didn't [...]

04/27/2015 01:40 PM
Black Raven Brewing Flock Party is this Saturday


Story by Kendall Jones, via Washington Beer Blog.

Story by Kendall Jones, via Washington Beer Blog. Around the Great Seattle Area, it's become one of the most anticipated events of the beer year: the Flock Party at Black Raven Brewing. The sixth annual event takes place this Saturday, May 2nd at the brewery in Redmond. Expect live music, good food, and lots of...

The post Black Raven Brewing Flock Party is this Saturday appeared first on Beer News.



04/27/2015 01:19 PM
Ryan Seacrest Idolizes Wines of California and Bordeaux
Ryan Seacrest is famously passionate about music: Millions of Americans know him from his roles on American Idol, American Top 40 and his Los Angeles morning radio show, On Air With Ryan Seacrest. Less well known, however, is the television and radio host's deep love—nay, "obsession," as Seacrest puts it—for wine. When Seacrest, 40, got […]

04/27/2015 12:49 PM
Starr Hill Brewery Gives Packaging Facelift to Year-Round Lineup


(Charlottesville, VA) – Starr Hill Brewery is raising the curtain on new packaging artwork for their year-round lineup of b…

The post Starr Hill Brewery Gives Packaging Facelift to Year-Round Lineup appeared first on thefullpint.com.



04/27/2015 12:23 PM
Stoup Brewing beer garden opens May 9th


Story by Kendall Jones, via Washington Beer Blog.

Story by Kendall Jones, via Washington Beer Blog. Just in time for summer, and just in time for Seattle Beer Week, Stoup Brewing just announced that its much-anticipated beer garden will open on Saturday, May 9th. To commemorate the occasion, Stoup will also release its Citra IPA. They've got more than that planned for the...

The post Stoup Brewing beer garden opens May 9th appeared first on Beer News.



04/27/2015 12:19 PM
The 50 Best Movie & TV Bartenders of All Time
We expect certain things out of bartenders. Maybe they're your de facto therapists, doling out shots and life lessons in equal measure. Maybe they're your wingmen, helping you navigate the waters of relationships. Or maybe, just maybe, they're minions of Satan disguised in nice ties, ready to coerce you into murdering your family with an […]

04/27/2015 12:16 PM
Odell Brewing Summer Montage Variety 12 Pack Returns With New Lineup


(Fort Collins, CO) – In late April and early May, Odell Brewing's Summer Montage Variety twelve pack returns with a new mix of br…

The post Odell Brewing Summer Montage Variety 12 Pack Returns With New Lineup appeared first on thefullpint.com.



04/27/2015 11:41 AM
Beer Release: Global Mutt Baltic Porter, Wander Brewing


Story by Kendall Jones, via Washington Beer Blog.

Story by Kendall Jones, via Washington Beer Blog. Here's the info from the brewery: Wander Barrel Project Release #2: Barrel-Aged Imperial Global Mutt Baltic Porter Wander Brewing is excited to announce release #2 from our Wander Barrel Project, Barrel-Aged Imperial Global Mutt Baltic Porter. It will be available in 750 ML bottles at the brewery...

The post Beer Release: Global Mutt Baltic Porter, Wander Brewing appeared first on Beer News.



04/27/2015 11:20 AM
Beer Release: Brass Monkey, No-Li Brewhouse


Story by Kendall Jones, via Washington Beer Blog.

Story by Kendall Jones, via Washington Beer Blog. Next beer in the Expo Series from No-Li Brewhouse, Brass Monkey. Release info from the brewery: THAT FUNKY MONKEY, INDEED. No-Li Puts a Craft Beer Twist on a Classic Drink for a New Summer Seasonal Spokane, WA…Grab your sunglasses and prepare to bask…because No-Li's new Expo Series...

The post Beer Release: Brass Monkey, No-Li Brewhouse appeared first on Beer News.



04/27/2015 10:44 AM
The 5 Best Beer Gardens in Edinburgh
The Cramond Inn You come here for the location, rather than the food and service. Located a few miles from the city centre, but easy ...

04/27/2015 10:28 AM
HUNGRY GHOST BREAD: Artisan Bread Just Got Very Special


"Hungry Ghosts" are the spirits of insatiable desire, according to Buddhist theology. But to residents of Northampton, MA, the name Hungry Ghost is synonym with fresh-baked artisan bread. "Hungry ghosts are the souls of people who could never be satisfied and now they're stuck in a certain realm of hell with big bellies and tiny […]

The post HUNGRY GHOST BREAD: Artisan Bread Just Got Very Special appeared first on CrushBrew.



04/27/2015 10:15 AM
Lickinghole Creek Heir Apparent


The post, Lickinghole Creek Heir Apparent, first appeared on The Barley Blog.

Much like the Peanut Butter Porter, the Mexican-spiced stout/porter is the next trend on the craft beer watch list. It seems as though everyone is making one lately. Some of those examples of the newest in new taste decent enough while others, well, not so much. Lickinghole Creek's take on the style — Heir Apparent […]

The post, Lickinghole Creek Heir Apparent, first appeared on The Barley Blog.



04/27/2015 09:40 AM
Historic whiskey from Mount Vernon's distillery crafted at Hillrock Estate Distillery


From field-to-glass distilled whiskey was the dream of entrepreneur Jeff Baker, founder of Hillrock Estate Distillery. Hillrock is proud to be one of the few "field-to-glass" whiskey producers in the world and the first U.S. distillery since before Prohibition to floor malt and handcraft whiskey on site from estate grown grain. Hillrock's commitment to quality […]

The post Historic whiskey from Mount Vernon's distillery crafted at Hillrock Estate Distillery appeared first on CrushBrew.



04/27/2015 08:33 AM
The IDPA Classifier. Again. Finally.
Since I took a few years off from shooting IDPA matches, I had not shot the official classifier since April 2012. When I started back up this Spring, I still had my old Sharpshooter classification, though it was expired since the rules say that you are supposed to classify every year. This weekend the Cavalier IDPA club scheduled a classifier match, and I was looking forward to getting current.

I'd been anxiously watching the weather forecast for a week, and it was calling for Sunday to be cool and rainy. (We actually had sleet falling here on Saturday.) On Sunday morning it looked like the rain would stop mid-morning so I headed out early for the range. It rained for most of the drive, but had stopped by time I arrived. It was still unseasonably cool out, requiring a jacket while I waited my turn to shoot. Fortuitously, the sun actually came out before I shot, taking off a bit of the chill.

The IDPA Classifier is a three stage, 90 round course of fire, providing a good all around test of shooting proficiency. On the first two stages, I was very happy with my shooting. The third stage was not as satisfying. I went a bit much too fast shooting around the barricade and dropped many points.

Despite needing a current classification, this was really a low-pressure event for me. You retain your "highest held" classification, so I only needed to complete the classifier to be current. At the time I originally made Sharpshooter it was by the skin of my teeth, and the scoring system has been updated since then, requiring a faster time to make Sharpshooter. I did feel some pressure as I wanted to be "legit" and re-earn the ranking under the more strict times. Fortunately, despite the poor performance on Stage 3, I finished safely in the Sharpshooter ranks, dropping over 20 seconds off my last classification attempt.

The match was well organized and, despite being a "test," was a lot of fun. The match folks had repeated the classifier set up in three bays so there was little waiting. I picked a bay, and enjoyed talking with other shooters and pasting targets during my brief wait. And, now I feel "legal" again.


04/27/2015 07:58 AM
Atlantic Brewing to release new beer to help fund hop program
Atlantic Brewing Company flashed some photos on their facebook page the other day of packaging for a new double IPA they'll be brewing named 04609. 04609 is the Bar Harbor zip code, a nod to the town and community that has supported the brewery and allowed them to grow and be successful. Part of the […]

04/27/2015 07:29 AM
Cropton Brewery – Two Pints 4% ABV
The Cropton Brewery's first brew was named 'Two Pints', because a pint was said to be worth two pints of anything else. We shall see.

04/27/2015 06:25 AM
Do tenets of capitalism make craft beer wars inevitable?
MONDAY BEER LINKS, MUSING 04.27.15 Why craft brewing is about to go to war with itself. Does the modern American beer industry (and the culture attached to it) represent the leading edge of a new capitalism? So it turns out Thrillist is not all click bait and listicles. Dave Infante dots his i's and crosses […]

04/27/2015 05:00 AM
WhiskeyFest NorthWest Returns to Portland as WhiskeyTown USA
Returning to Northwest Portland for its 3rd year is the newly renamed whiskey festival, WhiskeyTown USA. Formerly known at WhiskeyFest NorthWest organizers changed the events name this year for future growth opportunities and also moved to a new location just north of the Fremont Bridge. WhiskeyTown USA is Portland's largest whiskey festival and will take […]

04/27/2015 04:06 AM
Progressive beer duty - distorting the market?
"Chairman Moet" asked a good question of Kentish brewer Robert Wicks on Twitter. Indeed would many microbreweries exist without Progressive Beer Duty? Briefly, European law allowed member state governments to give a tax break for smaller brewers within certain parameters. In the UK it was introduced in a highly targeted way, benefitting microbreweries at the expense of medium sized producers.

04/27/2015 04:00 AM
Four Brewers | On Location at Noble Ale Works


Season 2, Episode 17 - This week we're on location at Noble Ale Works in Anaheim, California, the first of our three stops at …

The post Four Brewers | On Location at Noble Ale Works appeared first on thefullpint.com.



04/27/2015 03:24 AM
On the rebound


Auditioning today is Boomerang, an IPA brewed using -- yes, you're ahead of me -- Australian hops. It's a very pale chap, the perfectly clear light gold of many a nondescript eurolager. The aroma is quite lagery too, giving off a strong green nettle effect reminiscent of German hop culture, though there's a bittersweet cloudy lemonade character lurking cheekily under the surface.

There's nothing merely cheeky about the flavour though. In fact, it's downright impertinent. A blast of waxy bitterness leads the charge, and keeps running, lasting on the lips long after everything else has happened. "Everything else" is a combination of lime flesh, grapefruit pith, and a thin spread of sweeter mango and passionfruit. There's not much room for the malt to say anything in all that, but it does contribute to the body: a lovely smooth texture that makes what could be a very harsh beer surprisingly easy drinking.

Am I impressed by it? Yes, I think so. It's certainly not the sort of American IPA you meet every day. But I just have a minor niggle over the length of that bitterness. A little more of the tropical fruit and I'd have been singing its praises more.

04/27/2015 03:05 AM
Brewing in the 1950's - Cold Storage of Hops


A couple of times during my last US tour this topic came up. When I was asked about the level of bitterness in the recipes in "The Home Brewer's Guide to Vintage Beer". "Weren't hops less bitter in the past?" "Wouldn't hops have quickly lost their bitterness through inadequate storage?"

In fact even in the 19th century, they stored hops very carefully and knew how to preserve their best properties. The method was still essentially the same in the 1950's.


"Cold Storage of Hops. Before we conclude our article on hops we do feel it most necessary to include a few notes on the cold storage of hops. Although this process has been tested for many years and is found to give excellent results, we find that in some quarters mistaken ideas still exist as to its value. Our own experience justifies the saying that if properly carried out with the right kind of hop it is a process of the utmost value. In the first place, it is wrong to imagine that any old store so long as it is cold will do. It is essential that the cold store is carefully and effectively insulated, not only for the sake of maintaining a low temperature at a constant figure, but in order to prevent any ingress of warmer air. Warm air may bring with it moisture which may condense on the hops. There are two systems of cooling stores. One is by circulating air over cold pipes in a chamber outside the store, and then blowing it in by a fan through ports fixed at intervals in a duct. The other system is by brine pipes placed in the store itself through which brine is constantly being pumped. The first-named process has the disadvantage of causing a certain amount of draught and movement of the air. Unless the cold air is carefully introduced into the store, there is a danger of drying up the hops. The ports in the air duct must be so arranged that no air strikes direct on a pocket of hops. The air should impinge on a bare wall or passage, and then be diffused over the store. The introduction of air must never be carried out in violent gusts, but must take place steadily and regularly."
"Brewing Theory and Practice" by E. J. Jeffery, 1956, page 186.

So there you have it: you need the right type of cold store. You don't want warm air coming in and getting the hops wet. But you also didn't want to dry the hops out by blowing too much cold air over them. Who would have guessed that it was so complicated?




"The alternative system of internal brine pipes is preferable. The moisture is extracted from the air in the store and is deposited on the surface of the pipes in the shape of frost or snow. It is essential to extract the moisture from the air, whichever process is adopted. With brine pipes there is very little movement of the air. However, there is a danger with brine pipes in the event of the circulation unavoidably stopping for any length of time. The frost on the pipes will melt, and cause a great deal of moisture. It is therefore necessary to provide drip troughs in order to catch the moisture. It must on no account come into contact with the hops or they may be irreparably ruined. If a steady and unvarying temperature of 32º to 33º is maintained good results may be expected. Considerable changes of temperature and air movement should be avoided."
"Brewing Theory and Practice" by E. J. Jeffery, 1956, page 186.

Having seen analyses made in the early 20th century, I've seen hard proof – in the form of alpha and beta acid content – that the deterioration wasn't enormous, at least in the first couple of years. And way less than in hops stored warm.


"It is remarkable in what an excellent condition hops may be preserved providing they are of a suitable quality when they start. The temperature must be maintained at the correct level. We sampled some Worcester hops of good growth and management, some time ago, which had been in cold storage for eight years. They might easily have been mistaken for yearlings! It is very necessary that they are placed in store at the correct age, that is to say, just after the hop has passed through what may be termed its natural sweat in pocket. This takes place some three or four months after being gathered. Certainly not later than six months."
"Brewing Theory and Practice" by E. J. Jeffery, 1956, pages 186 - 187.

By "yearlings", he means hops not from the last season, but the one before it.

Here are those numbers:


Analyses of Fuggle's hops during storage

cold store

warehouse

storage period

alpha resin

beta resin

preservative value

alpha resin

beta resin

preservative value

6.28

8.6

91.5

6.67

9.26

97.6

5 months

6.22

8.2

89.5

5.83

9.17

88.8

9 months

5.72

8.25

84.7

4.72

9.34

78.5

14 months

5.84

8.54

86.9

3.48

8.64

63.6

19 months

5.15

8.92

81.2

3.21

9.9

55.1

Source:

"Brewing Science & Practice" H. Lloyd Hind, 1943, page 349

But you shouldn't just throw any old hops in the cold store. Because, after all, it cost money to keep hops cool:


"It is unreasonable to expect any benefit commensurate with the outlay if the store is filled with hops of poor quality, or if the resins have already hardened to a considerable extent. We know of several instances where this has been done, with the result that a wrong and unmerited opinion has been formed of the cold storage process. The mistake is often made, too, of exposing hops, which have been in cold store, to ordinary temperatures and surroundings too long before use. This is another abuse of the system. A week or ten days at the most should be the limit of exposure, for afterwards the resins rapidly begin to harden."
"Brewing Theory and Practice" by E. J. Jeffery, 1956, page 186.

This is a fascinating point:


"The introduction of cold storage for hops has resulted in a levelling of prices. Advantage can now be taken of a season when hops are of good quality and plentiful, whereas previously the brewer was at the mercy of prevailing conditions, even if unfavourable."
"Brewing Theory and Practice" by E. J. Jeffery, 1956, page 186.

I plenty of numbers on the price of hops. Let's see if it's true that prices didn't vary so much from year to year.

First in the early 19th century, before cold stores:


London Price of Hops per cwt 1800 - 1855
Year.
£ s. d.
Year.
£ s. d.
Year.
£ s. d.
Year.
£ s. d.
1800
17 17 0
1814
8 8 0
1828
5 12 0
1842
4 8 10
1801
5 18 0
1815
7 10 0
1829
8 8 0
1843
6 0 9
1802
10 12 0
1816
13 13 0
1830
12 8 0
1844
7 3 0
1803
6 6 0
1817
27 0 0
1831
5 18 0
1845
6 10 0
1804
5 5 0
1818
7 0 0
1832
8 13 0
1846
5 0 0
1805
8 0 0
1819
4 8 0
1833
7 4 0
1847
3 10 0
1806
7 0 0
1820
4 4 0
1834
6 3 0
1848
2 15 0
1807
5 10 0
1821
4 15 0
1835
4 15 0
1849
7 10 0
1808
5 18 0
1822
4 4 0
1836
5 0 0
1850
3 10 0
1809
4 4 0
1823
13 0 0
1837
5 1 6
1851
6 10 0
1810
6 0 0
1824
7 0 0
1838
5 17 0
1852
4 5 0
1811
6 6 0
1825
19 0 0
1839
4 10 0
1853
11 11 0
1812
13 8 0
1826
5 0 0
1840
13 11 0
1854
20 0 0
1813
8 8 0
1827
5 0 0
1841
6 6 0
1855
- - -
Source:
"A Practical Treatise on Malting and Brewing" by William Ford, 1862, page 289.

You can see that there was a fair amount of jumping about, particularly 1822 to 1825, 1839 to 1842, 1852 to 1854. This was a period without inflation. Yet the prices vary by about a factor of 10 from the most expensive year – 1817, £27 – and the cheapest – 1848 £2.75

Now here's WW I on:


Price of hops per cwt 1918 - 1960
Year
Average Price of English Hops
Year
Average Price of English Hops
Year
Average Price of English Hops
£ s. d.
£ s. d.
£ s. d.
£ s. d.
£ s. d.
£ s. d.
1918
18 15 0
1933
16 10 0
1947
23 10 0
1920
19 10 0
1934
9 0 0
1948
25 15 0
1921
19 10 0
1935
9 0 0
1949
26 10 0
1922
12 0 0
1936
9 0 0
1950
21 0 0
1923
14 10 0
1937
9 0 0
1951
26 0 0
1924
10 5 0
1938
9 0 0
1952
28 3 0
1925
10 15 0
1939
9 10 0
1953
27 10 0
1926
11 5 0
1940
12 0 0
1954
29 0 0
1927
12 10 0
1941
15 0 0
1955
27 8 0
1928
11 16 0
1942
17 10 0
1956
35 2 0
1929
5 0 0
1943
18 0 0
1957
27 15 6
1930
4 15 0
1944
20 0 0
1958
27 5 6
1931
7 5 0
1945
21 0 0
1959
32 11 0
1932
9 15 0
1946
22 10 0
1960
30 18 6
Sources:
1955 Brewers' Almanack, page 63.
1971 Brewers'Almanack, page 54

There's some instability in the 1920's, but from 1934 on, there's not much movement. If you ignore the inflation of the war years.

I should like up the details of hop control in WW I and after. They sort of nationalised hop sales to stop all the farmers going bankrupt when demand collapsed in the later war years. That probably had some effect on prices. But I can't be arsed at the moment.

I have been arsed. These were the rules:


"The prices in the years 1918 to 1924 were fixed by the Hop Controller, and from 1934 onwards have been determined in accordance with the Agreement between the Brewers' Society and the Hops Marketing Board. The Agreement also provides for a levy in addition to the price, the maximum being 10s. per cwt. No levy had been imposed since 1943.

From 1917 onwards, the home production of hops was severely curtailed and controlled without compensation to growers, under war-time restrictions and imports of hops were restricted except under licence. These measure came to an end in 1925."
"1955 Brewers' Almanack", page 63.

The effect of the rules after 1934 are pretty evident – rock steady prices. Looks like control rather than cold storage had the biggest effect on price stability.

04/27/2015 01:37 AM
Win the ultimate Good Beer Weekend
Melbourne's Good Beer Week has launched a nationwide competition to win the ultimate Good Beer Weekend.

04/27/2015 12:30 AM
Beer In Ads #1537: … That's Where We'll Go!
Sunday's ad is for United Brewers Industrial Foundation, from the late 1940s. I'm not exactly sure what year, but it's the year after whatever year the brewing industry paid $400,000,000 in taxes. Two men are looking for a place to grab a beer, and decide the bar must meet four...

[[Click through to the Bulletin for full content]]

04/26/2015 11:53 PM
Episode 50: Derek O'Donnell, Australian Beer Company
Our guest this week is Derek O'Donnell, the general manger of the Australian Beer Company, the partnership between Coca Cola Amatil and Casella Winery....

04/26/2015 08:24 PM
VIDEO Johnnie Walker Blue Label: The Gentlemen's Wager


04/26/2015 07:00 PM
United Spirits asks Vijay Mallya to quit as chairman
United Spirits has asked its chairman Vijay Mallya to quit as regulatory agencies have begun probing into suspected irregularities in the company.

04/26/2015 04:15 PM
Toledo Beer Week is Coming!


  Toledo Beer Week! If you live in the northern Ohio region, you are in for a treat! Toledo Beer Week is upon us! The goal of Toledo Beer Week is … Continue Reading →

The post Toledo Beer Week is Coming! appeared first on The Brew Review Crew.



04/26/2015 04:10 PM
Session #98 (cans/bottles) roundup posted
Host Nathan Pierce has posted the roundup for The Session #98: Cans or Bottles?. As you would expect, "There are many factors to consider. And some people are still pretty adamant for either cans or bottles. Luckily, these days great beer is put into both types of packaging, and both types are doing very well […]

04/26/2015 03:53 PM
June 2015 Colorado Beer Festivals Calendar






June 2015 Colorado Beer Festivals & Events Calendar



June starts the long 3-month summer outdoor beer festival season. There's so many events going on during the warm months that you'll never have a lack of events to go to. Here are many of the beer-related events that you can attend this month. These calendar listings are updated regularly or whenever new events are made public. Event organizers wishing to have their Colorado beer-related event added to these calendar listings please use the Contact Form and let us know all the details. In most cases, the event will be listed within a few days.

[ May 2015 ] - [ July 2015 ] - [ Main Calendar ] - [ Beer Dinners ]


1st Annual Montrose Malt Assault Brew Festival
Saturday, June 6, 2015
In the park behind Habitat for Humanity
Montrose, CO
Time: 12:00pm - 5:00pm.
Cost: $20. VIP Dinner $20. Both $35.
It's the first ever brew festival benefiting Habitat for Humanity of the San Juans sponsored in part by Two Rascals Brewing Company. There will also be a VIP Dinner separate from the brewfest. For tickets and info call (970) 596-4631. Reserve seats for dinner by May 20th. Enjoy beers from over 12 local Colorado breweries and cider companies. More info on Facebook: Montrose Malt Assault.


2015 Highlands Ranch Beer Festival
Saturday, June 6, 2015
Civic Green Park - Ridgeline Blvd.
Highlands Ranch, CO
Time: VIP 1:00pm, 2:00pm - 6:00pm General.
Cost: $30 advance, $40 day of if not sold out. VIP $45.
Local and national breweries come to serve you their very best brews!
Highlands Ranch Beer Festival
Colorado, often called the "Napa Valley of Beer", is home to over 160 local breweries and brewpubs. In celebration of our beer culture the HRCA proudly presents the 3rd Annual Highlands Ranch Beer Festival. Live music, local and national breweries and lawn games will be present at this event. Unlimited one ounce samples and a souvenir tasting glass is Included in the ticket pricing. Must be 21+ to partake in tastings. Individual beer will be available for purchase. Proceeds will benefit the Highlands Ranch Scholarship Fund. The festival is open to all ages; however, only those over 21 can consume alcohol. Proper ID required upon entry. Admission to the park is FREE! You do not need to purchase a ticket to enter the park. Only ticket holders will be allowed to sample beers at the festival. Tickets and details online.


2nd Annual Steel City Brew Fest
Saturday, June 6, 2015
Gateway park at the Historic Arkansas Riverwalk
Pueblo, CO
Time: General 6:00 - 9:00pm, VIP 5:00pm.
Join us at the beautiful Pueblo Riverwalk for the 2nd Annual Steel City Brew Fest. This event is part of the 15th Annual Boats, Bands and BBQ Festival, presented by Loaf ' N Jug, an annual event that draws over 35,000 people over a two day period. Events for the festival include a KCBS BBQ competition, live entertainment, food and product vendors, Kids Fun Zone, Buffalo Wild Wings Hot Wing Eating Competition, along with other special events. The Steel City Brew Fest will allow participants to sample beer from both Colorado and national craft breweries. The $30 Brew Fest ticket will provide entrance to the larger festival on the day of the event which is 10:00am to 11:00pm. Website: http://puebloriverwalk.org/steel-city-brewfest/


Culture Jam 2015
Saturday, June 6, 2015
Left Hand Brewing Co - 1265 Boston Ave.
Longmont, CO
Time: 5pm - 10pm.
Cost: TBA (around $28)
Celebrating the rich cultural diversity in our local community, Left Hand Brewing Co. is proud to host Culture Jam for its third year! The annual concert and cultural display brings Colorado together for a family-friendly evening of world class music, dancing and community arts to benefit Intercambio Uniting Communities. Join us for a vibrant summer night at the brewery, full of great music, global fare & craft beer, and community love! - See more at: lefthandbrewing.com/events/culture-jam-2015/


Wildernesstival Craft Beer Fest
Friday - Sunday, June 12-14, 2015
Aspen Canyon Ranch - 13206 Co Rd 3
Parshall, CO
Time: 11am-8pm daily Fri-Sat-Sun.
Cost: GA $30 daily, GA w/camping $55, VIP $85.
It's a beer festival in the wilderness! Wildernesstival attendees will sample over 50 varieties of craft beer from 15+ breweries in The Brewers Village, great food/BBQ, camping, fishing, biking, informative brewing seminars & exhibitions, brew masters wild game pairing, festival brews, VIP tent area + LIVE wild music! Ticket and more info at: www.wildernesstival.com.


4th Annual Big Ass Tap Takeover
Saturday, June 13, 2015
Parry's Pizza - 4 locations
Northglenn, CO - I-25 and 120th Ave.
Highlands Ranch, CO
Greenwood Village, CO
Castle Rock, CO
Time: 11:00am to close.
Cost: Per beer and food item.
Once again, it's time to prepare for the BIGGEST ASS TAP TAKEOVER with Avery Brewing Co. Parry's doesn't joke around about this event because every year, it's freaking serious! So much so that there will be four locations taking part in this year's event. They'll be throwing this BIG ASS party at their locations in Northglenn, Highlands Ranch, Greenwood Village and Castle Rock. Show up with a full stomach, plans for a designated driver, kids and dogs being taken care of by someone other than you and a helluva good time in the sun. Avery Brewing Company reps will be at every location and a hologram of Adam Avery himself will be greeting everyone that walks through the door (not really, but he will be at their Highlands Ranch and Northglenn locations, in person.) - More info: www.parryspizza.com.


Snowmass Mammoth Festival
Saturday, June 13, 2015
Snowmass Town Park
Snowmass, CO
Time: 2:00pm - 5:00pm
Cost: $55 single day Saturday pass.
Music - Brews - Chili! General admission to festival grounds in Snowmass Town Park on Saturday, June 13th. Pass includes a full day of music, the Beer Grand Tasting from 2pm-5pm with over 25 microbreweries and a souvenir tasting glass, and access to a variety of craft & food vendors. Kids 12 and under are admitted free when accompanied by an adult. For a full schedule of events, visit the website: www.snowmassmammothfest.com.


South Pearl Street Brew Grass
Saturday, June 13, 2015
1200 block of South Pearl Street
Denver, CO
Time: 4:00pm - 8:00pm
Cost: Free to attend, per beer charge.
What happens when you mix a warm summer afternoon, ice-cold draft beer, and some fun, funky music? You get the South Pearl Street Music Festivals. The street is closed and features a stage at the northern end of the block and farmers market vendors, craft beer brewers, and some local bluegrass bands played into the night. Entering its ninth year, the music festivals have become a neighborhood tradition and a real shindig. The question remains–is it a music festival with really good beer or a beer festival with really good music? Website: http://southpearlstreet.com/events/


3rd Annual Feast of Saint Arnold
Saturday, June 13, 2015
Chapel of Our Saviour - 8 Fourth St.
Colorado Springs, CO
Time: 12:00pm - 4:30pm.
Cost: $25 General, $75 VIP.
The 3rd Annual Feast of Saint Arnold. "Colorado's Family Friendly Beer Festival " showcasing the best of Colorado's craft brewers, winemakers, and emerging distilleries. It is located on the historic grounds of the Chapel of our Savior Episcopal Church in the heart of the Broadmoor Neighborhood at the foot of Cheyenne Mountain. In addition to unlimited beverage tastings, activities include the family fun zone which is a separate area for organized kid's activities, tours of the 1920's era historic property and mansion, and continuous live music. Proceeds to Westside CARES, providing care and compassion for neighbors in need today, tomorrow and beyond, and the missions of Chapel of our Saviour. Website: http://feastofsaintarnold.com/.


26th Annual Do at the Zoo
Thursday, June 18, 2015
Denver Zoo - 2900 E. 23rd Ave.
Denver, CO
Time: 7:00pm - 10:00pm, VIP 6pm.
Cost: $175 General admission, VIP $300.
Enjoy grazing on sample dishes from over 90 of the city's finest restaurants and bellying up to the watering hole for unlimited drinks featuring the region's best beer, wine and cocktails, all while enjoying top live entertainment. The evening begins at 7 p.m. Valet parking is available for $10 or complimentary self-parking is available. Proceeds this year benefit Denver Zoo's education programs. Your valuable support helps Zoo staff cultivate a passion for science and math education in young children, through both formal and informal programs at the Zoo and outreach in the community. Website: www.denverzoo.org/events/do-zoo


6th Annual Boulder SourFest
Saturday, June 20, 2015
Avery Brewing Company - 4910 Nautilus Ct.
Boulder, CO
Time: 12:00pm - 5:00pm.
Cost: Sold Out.
Join us for this celebration of truly experimental beers! All beers here are homegrown in America and feature sour or wild recipes made with bacteria and wild yeast. Pucker up, Buttercup! The Boulder SourFest is a celebration of the limitless possibilities in craft brewing, where they invite breweries from all over the country to share their interpretations and iterations of beer genres that we love dearly. All profits are donated to charities, and brewers from around the country often make a visit to Avery Brewing Co to see old friends and taste what they've created. - See more at: http://averybrewing.com/fests/#sthash.O1GR4CE8.dpuf See more at: http://averybrewing.com/fests/.


Rails & Ales 2015
Saturday, June 20, 2015
Rio Grande Scenic Railroad - 610 State Ave.
Alamosa, CO and La Veta, CO train stations.
Time: 10am - 5:45pm.
Cost: $39 Economy class available, all other class sold out.
Rio Grande Scenic Railroad's most popular event sells out earlier each year. Don't miss your chance to experience Colorado's most unique brew fest. Don't wait to buy tickets, this event sells out fast and the 8th annual Rails & Ales promises to be the best yet. Ticket includes round trip train ride, access to the brewfest and a commemorative beer glass. Must bring I.D. and be over 21 years of age to receive a alcohol access wristband. Rails & Ales is considered a "special event" and in accordance with the policy, all sales are final. Due to the artist, this concert is considered a special event. Pricing for this concert is reflective of this. Complimentary ticket or tickets purchased through third parties (e.g. – Groupon and Living Social) cannot be redeemed for this event unless specified. Tickets and info at: www.coloradotrain.com/ride/rails-ales-2015/


Reds Whits & Brews 2015
Saturday, June 20, 2015
Harry A Nottingham Park
Avon, Co
Time: 1:00pm - 6:00pm
Cost: $25 pre-sale, $30 day of, VIP $60/$75.
In the gorgeous setting of Harry A. Nottingham Park in quaint Avon, CO, the Reds, Whites & Brews Festival has evolved to become a 'don't miss' event of the summer! This event will feature amazing wine & craft beer tastings, LIVE music, vendors and food! Live music on Saturday from 2-3 bands, wine tastings from Veraison Distributing, craft beer tastings from over 20 craft breweries, local restaurants and food vendors, crafts, art, and more! Tickets & info at: alwaysmountaintime.com/radiate/events/reds-whites-and-brews/


Fort Collins Beer Week
Saturday - Saturday, June 20-27, 2015
City-wide
Fort Collins, CO
Time: Multiple events city-wide.
Cost: Varies by event, or per drink.
GET READY! Beer Week is coming to Fort Collins June 20-27, 2015. Fortified Collaborations is proud to present Fort Collins Beer Week in June of 2015. They're calling it an "un-festival"—a community-wide event that will infuse a celebration of craft and community into the city's restaurants, breweries and businesses. Fort Collins Beer week is all about enjoying craft beer responsibly and appreciating those who make it. So join us for a week-long toast to our local brewing industry! Over 13 participating FoCo breweries. Website: http://fortollinsbeerweek.com


26th Annual Colorado Brewers' Festival
Saturday + Sunday, June 27-28, 2015
Civic Center Park & Washington Park
Fort Collins, CO
Time: Sat & Sun. 11:00am - 6:00pm.
Cost: TBA
An annual tradition that celebrates Colorado craft beer and live music. Friday night is a small-scale, ticketed event where guests can directly interact with brewers as they sample. The general festival on Saturday and Sunday will have alcohol service throughout the Civic Center Park and Washington Park area grounds in addition to food service, shopping at vendor booths and live entertainment on two stages. Website: http://downtownfortcollins.com/events/colorado-brewers-festival



Other June 2015 Events Expected

- Details and more events coming soon.

- Great Divide Brewing Co's 21st Anniversary Party - Denver, Co - TBA.
- Lake Dillon Brew Festival - June 27 - Dillon, CO - 1-5pm - Lake Dillon Amphitheater & Marina Park.

[ May 2015 ] - [ July 2015 ] - [ Main Calendar ] - [ Beer Dinners ]

This article came from FermentedlyChallenged.com - a Colorado beer blog. Don't miss another article. Subscribe to Fermentedly Challenged by RSS today.


04/26/2015 03:18 PM
I am liking this beer. A lot.
Two beer posts in two days. You might almost think this was a blog about beer Now there's a concept; I wonder why nobody else has ever thought of it? Conshocken Brewing Co. La Colombe Tandem is made in tandem … Continue reading

→



04/26/2015 06:13 AM
San Francisco in June
Continuing my jetset lifestyle, I'll be in San Francisco 5th - 9th June.

Obviously, the main point is to sell my book. Drink some beer and talk endlessly about beer play a part, too.

Any suggestions about what I should do and see while in the city gratefully accepted. And if you fancy setting up an event where I do my talking bollocks thing, get in touch.

I'm almost ready to reveal exactly why I'll be in California. Probably the most exciting event of 2015.




Buy my book:






The Home Brewer's Guide to Vintage Beer
http://www.amazon.com/Home-Brewers-Guide-Vintage-Beer/dp/1592538827

04/26/2015 04:30 AM
Non-Craft Sub-Brand

In a weird inversion of the usual arrangement, a self-consciously-'craft' brewery has just launched a retro 'real ale' sub-brand. Well, sort of. If you've read Christopher Hutt's 1973 book The Death of the English Pub then you'll know the story of Bullard's of Norwich: along with the city's other brewery, Steward & Patteson, it was taken over by Watney's in 1963, … Continue reading Non-Craft Sub-Brand →

Non-Craft Sub-Brand from Boak & Bailey's Beer Blog - Over-thinking beer, pubs and the meaning of craft since 2007



04/26/2015 03:05 AM
Houston day two
I'm still a bit knacked, even after a good long sleep. So after stuffing scrambled eggs and bacon down my throat I head back upstaitrs for a bit of a lie down.

Just as well I'm in no rush. Noel Hart is picking me up at midday to drive me out to DeFalco's, the home brew shop where I'm having an event. It's always fun watching random US TV.

I particulalry enjoy the adverts for prescription drugs. Where thye say how miraculous it is then quickly rattle through a list of side effects, including such minor things as stroke, heart attack or death. They always make me smile.

When I get to DeFalco's I realise something: all the strip malls in Houston are painted the same sand colour.




The event is in a back room. I say event, it's really just me chatting about beer and trying to sell books. That's becoming the story of my life. They've brewed up some recipes from the book so I do get to drink beer, too. There's a 19th-century Whitbread X - always love those old Mild recipes. If only because they're nothing like Mild as it's now understood.

I always enjoy a nice Scottish IPA. And 1885 Younger XP certainly plugs that hole in my dyke. It's another good style for confusing the unwary, Scottish IPA. The 1900 Grätzer proves once again what a cracking - and seriously negelected - style it is.

I'm given a rather cool Foam Rangers badge, the shape and size of a sheriff's badge.Thanks.


It's a pretty relaxed couple of hours. But my belly is calling. I'm taken to The Hay Merchant, a beer bar crammed with what mostly looked like young things. It's hard to tell when the lights are low and you're as old as me.

Maybe you can check on the photo:


Hard to tell when everyone has their back turned, isn't it?

Let's try with this one. Bit blurry, but at least a few are facing the right way:


Fairly young crowd. Look at those beards.

I get a tour of the cellar. As you can see, they have one or two draught beers:


I leave pretty early. Or rather I'm driven back fairly early hen I start nodding off and dribbling down my shirt. Still not totally at home in this time zone. Couldn't possibly be anything to do with drinking beer for hours on end.

Tomorrow it's my luxury flight to glamourous Birmingham, Alabama. Need to be at my freshest.





Defalco's Homebrew
9223 Stella link Rd.
Houston, TX 77025
http://www.defalcos.com/



The Hay Merchant
1100 Westheimer Rd
Houston, TX 77006.
http://www.haymerchant.com/


Buy my book:






The Home Brewer's Guide to Vintage Beer
http://www.amazon.com/Home-Brewers-Guide-Vintage-Beer/dp/1592538827





04/25/2015 06:17 PM
Dogfish Head Goes Extreme Again – Beer Thousand!


Quick editor's note: we meant for this to be a video review, but due to a malfunction in our sound equipment, we have transferred our thoughts into writing.  Enjoy! 10 … Continue Reading →

The post Dogfish Head Goes Extreme Again – Beer Thousand! appeared first on The Brew Review Crew.



04/25/2015 04:31 PM
Weihenstephaner Hefeweissbier – From the World's Oldest Brewery.


by

The post Weihenstephaner Hefeweissbier – From the World's Oldest Brewery. appeared first on The Brew Review Crew.



04/25/2015 02:48 PM
Checking out Two Roads Brewing.
I missed my chance to catch up with brewmaster Phil Markowksi at a press luncheon and tasting when Two Roads Brewing debuted in the Philly market a week or two, but sales rep Lee Porter was kind enough to send … Continue reading

→



04/25/2015 02:13 PM
'Bruce Jenner Cocktails' One of Most Inappropriate PR Pitches
For any major televised event, there are a handful of brands eager to piggyback on the national attention through everything from Super Bowl ads to wannabe-viral videos about how to dress like you're on the Oscars red carpet. Occasionally, overzealous brands miss the world's social cues and try to ride the wave of a far […]

04/25/2015 12:02 PM
From the Other Side of the Counter
Featured Contributor: Jamie Tierney @jamietie89 You've been stalking the release of that limited, overpriced, one-time release of the hippest of brewery of the month and have finally found a store that'll be getting some bottles. You drive an hour, maybe more to this fabled super store hoping to get your hands on that bottle only to find that when you get to the counter, you're given the run around. "Sold out" the clerk says. You get a glimpse of the bottle, possibly with a slip of paper…

04/25/2015 09:53 AM
13 Virtues Brewing Expands Its Beer Offerings
This past September Philadelphia's Steaks & Hoagies went through a rebranding and name change at its Sellwood/Moreland location to now be known as 13 Virtues Brewing Company. The brewery part of this business has been going by 13 Virtues for the past couple of years after founder Steve Moore totally revamped his sandwich shop's brewery […]

04/25/2015 07:31 AM
Pic(k) of the Week: Mild Ale wort
This is a photo of a glass of wort: the solution of barley sugar and hops, boiled in a brew-kettle, that will eventually become a beer. Careful. It's hot!

And what a splendid-looking wort sample it is.

A vivid garnet hue; the clarity of a well-produced wort; and the obvious specks of a 'hot break': proteins, carbohydrates, polyphenols, hop acids, fatty acids, and other solids from barley and hops that coagulate during the boil, and that will be left behind in the kettle when the wort is chilled and sent to a fermentation tank.

I didn't take this photo. Kristi Mathews Griner, brewmaster for Capitol City Brewing Company, did ... just after her lead brewer at the Arlington, Virginia, brewpub, Matt Ryan, had finished mashing, and separating the wort, from his recipe

(23 April 2015)

.

In two weeks or so, after yeast has done its magic, this wort will have been transmogrified to a Ruby Red Mild, and Capitol City will serve it, in draught and cask-conditioned fashion.

The occasion will be the first-ever American Mild Month, a month-long celebration in May, when brewers and drinkers across the the United States will "indulge in mild ales," arguably, the quintessential 'session' beer style. *

Ahhh!

-----more-----
* American Mild Month is the campaign of Alistair Reece, a blogger in Charlottesville, Virginia. During the month of May, breweries and pubs across the United States will be participating in American Mild Month. For more information, or to sign up:
How the (U.S.) Brewers Association defines a Mild Ale: here. How American Mild Month defines an 'American Mild': here.
What is an American session beer? Beer and whiskey writer Lew Bryson defines it: here.


Pic(k) of the Week: one in a weekly series of personal photos, usually posted on Saturdays, and often, but not always, with a good fermentable as a subject.
Commercial reproduction requires explicit permission, as per Creative Commons.


For more from YFGF:


04/25/2015 05:10 AM
Spitfire


Commercial Description: Spitfire was originally produced in 1990 as a bottle conditioned 4.7% premium bitter as part of the 50th anniversary of the Battle Of Britain. A full malt and hop flavour with a well balanced and lasting after taste. This ale is always readily available at Supermarkets but don't let that put you off. [&hellip

The post Spitfire appeared first on Real Ale Review.



04/25/2015 03:22 AM
News, Nuggets & Longreads 25/04/2015

Before you head off to the newsagents to spend your pocket money on a copy of Whizzer & Chips and a 10p-mix-up, here's our pick of beer-related reading around the internet from the last week. → Michael 'Sour Beers' Tonsmeire provided a recipe for 'Alsatian Saison' with a reminder that home brewers have the luxury of taking some … Continue reading News, Nuggets & Longreads 25/04/2015 →

News, Nuggets & Longreads 25/04/2015 from Boak & Bailey's Beer Blog - Over-thinking beer, pubs and the meaning of craft since 2007



04/25/2015 03:05 AM
Tied houses again


As I've already mentioned, it was the indirect result of government interference in the licensed trade. A shortage of potential outlets for brewers was created by making new licenses almost impossible to obtain and by aggressively delicensing existing pubs.

Before the 1880's breweries had tied houses, but they were only a small part of their trade. The vast majority of pubs were free, though, as today, there were also loan ties.

Let's make this clear: most pubs ended up being tied because brewers wanted to secure outlets for their beers. Bear that in mind while you read this:


"Profit and the Tied House
There has been some appreciative comment upon the attempt made under the above heading last month in these columns to set out the true facts about the tied house system: what it means and why it is in being. Too often, and for too long, there have been statements and questions raised which are based upon the supposition that the tied house system exists because it is a fruitful source of revenue to the brewery. That supposition is entirely without any foundation at all, for it can be clearly demonstrated that the difference in the margin of profit to the brewery as between the beer it sells through its tied houses and the beer which it sells in the competitive free market does not, when all the factors are taken properly into account, amount to a row of pins. The tied house system came into being of sheer necessity to save the licensed house from bad times, to improve and restore it to its proper place in the service of the public which no other system could have done. It enables the vast majority of retailers to conduct their own largely independent businesses, the public to continue to enjoy the advantages of licensed houses bring in the main run by individual "landlords," and the brewery to run its long-term productive programme on lines which make for economy in costs. The tied-house system has but one serious defect—the name by which it came to be known from the outset. Its critics are too prone to jump to the conclusion that a licensee being tied means that he is bound hand and foot. Nothing could be further from the truth."
"Brewing Trade Review, 1950", page 13.

So the tied house system was all about breweries serving the public rather than providing profit for the brewery. Why the hell did they bother having them if they provided no profit? The argument that the profit margin was much the same as in the free trade is irrelevant. The vast majority of a brewer's income came through beer sales in their tied pubs and off-licences. If only because that's where most beer sales took place.

"Tied house" seems a perfectly fair description to me of a pub which is controlled by a brewery and obliged to sell its beers.

This sounds like the sort of guff pubcos come up with when trying to claim they're wonderfully philanthropic organisations, without a thought for themselves.


"The simple fact is that the wholesale and retail sides of the trade have been on very good terms for a great many years. Within the past two years or so they have been going together into ways and means of perfecting a system of mutual consultation which shall make things work smoothly and provide recourse for the settlement of the occasional instance of individual dissatisfaction. That work has now for practical purposes been completed in the panel system which extends over the whole country. The tenant has at his disposal for the asking a 12 months' security of tenure in his house, but it is significant that a comparatively small proportion have exercised the option for a new agreement in those terms. The reason is not far to seek, for the tied tenant by and large knows perfectly well, and has known for many years, that his security is not for three months or for 12 months but that so long as he runs his business properly his tenancy will also run on as long as he wishes to remain. That is not supposition or sentiment, but the hard economic fact that it pays the brewery to leave a good tenant to carry on and to have him satisfied and content."
"Brewing Trade Review, 1950", page 13.

I've seen plenty or arguments between breweries and their tenants documented in newspapers. I don't believe for a minute the rosy picture painted here. And quite a few of those related to breweries evicting tenants.

There are reasons why a brewery might want to get rid of a successful landlord. They might want to give the pub to someone else, or they might want to put in a manager, if they thought the landlord was making too much profit. Or they might just have had a disagreement with the tenant. I'd have gone before the panel and got my 12 months' security. You can't trust money-grabbing capitalist bastards.

I'm sure I'll have lots more to say about tied houses.

04/24/2015 11:05 PM
Port Brewing and The Lost Abbey open Cardiff Confessional
When a brewery expands to a new location, there are a few ways for the new venture to manifest itself. When Ballast Point and Stone Brewing Company moved to a second location, they both went the research and development route...



04/24/2015 09:01 PM
Busy, Busy Busy.
Lots going on, including a family issue, dealing with having to opt out of a beer junket as a result (and having the folks in charge not only be understanding but offer an even better option), trying to make the … Continue reading

→



04/24/2015 05:57 PM
Monkish Rara Avis brewed exclusively for The Rare Beer Club, available this month
Sponsored Post: Want two rare exclusives in one shot? The Rare Beer Club has the hook up this month with Monkish B.C.'s Rara Avis and Brouwerij Wilderen's Tripel Kanunnik. In addition, two past exclusives and five other beers are still […]

04/24/2015 04:21 PM
Crawfish Boil at Texian Brewing
Houston Beer Week is winding down. The eight day celebration of all things beer comes to close for the 2015 year on Saturday, April 25. It only makes sense to save some of the best events for last and one...



04/24/2015 03:00 PM
Industry News: WA: Spokane: No-Li Brewing announce participation in Spokane Beer Week
Press Release




04/24/2015 02:34 PM
Aquae Compositae
Drunk for a Penny. Dead drunk for twopence. Clean straw for nothing. —Sign outside a London gin shop, Circa 1700 England. 1688. James II sat ...

04/24/2015 02:15 PM
Three-year battle over 64-ounce growlers all but over
It has been a long convoluted journey, but on Friday the Florida House voted unanimously to legalize 64-ounce growlers for tap room beer sales. The size, a standard in 48 of the United States, has long been a point of contention between craft brewers and some of the state's distributors and macro-brewers. "This day has […]


04/24/2015 01:54 PM
In the Grip of a Cider Press
Head west from London, through suburbs lazily tapering off into farmland and forests, and you will find yourself in the West Country, the umbrella term ...

04/24/2015 01:29 PM
Week of 04/24/15 Beer Tastings
Today, from 4PM to 6PM the Wine and Cheese Place in Clayton will hold its weekly Friday beer tasting in which they will be pouring: Argus Cidery Tepache Especial Pineapple Win, Kondrauer Hopster "Tonic", Freigeist Kopenickiade Berliner Style Weisse, Rogue Farms Pumpkin Savior, Tallgrass Brewing 16-Bit DPA, and Urban Chestnut Schlossturm Altbier. Additional information can be found [...]

04/24/2015 01:21 PM
How To Make Strawberry Margarita Jello Shots
Here's a thing that you might like to eat because it's a tiny strawberry cup filled with super-boozy Jell-O. You will need: Strawberry Jell-O, water, strawberries, tequila, Cointreau, sugar, and a lime. And about 4 and a half hours, at least, for the Jell-O to solidify. I know, it's the worst. Sorry. READ MORE FOR […]

04/24/2015 11:51 AM
Marshall Wharf Brewing forced to idle canning operation
Yesterday I heard some noise about Marshall Wharf Brewing Company shutting down their canning operation, I reached out to David Carlson, Owner at Marshall Wharf to validate this info. It turns out what I heard was true but it's only temporary. Marshall Wharf is located right on the water in Belfast, David informed me that […]

04/24/2015 10:26 AM
Types of UK Brewery


From time to time, we feel compelled to categorise things. It never really works but, in the attempt, we usually learn something. This time, we found ourselves wondering about the many different types of brewing business to be found in the UK today and how they relate to one other. (We did something similar before, but that … Continue reading Types of UK Brewery →

Types of UK Brewery from Boak & Bailey's Beer Blog - Over-thinking beer, pubs and the meaning of craft since 2007



04/24/2015 09:31 AM
Breckenridge Brewery Breck IPA


The post, Breckenridge Brewery Breck IPA, first appeared on The Barley Blog.

Breck IPA isn't just Breckenridge Brewery's newest year-round offering. It's the company's opportunity to play with relatively new ingredients, as well. Apparently, they've been able to get a contract on a fairly rare malt &#151 Full Pint malt. This hard-to-source ingredient is supposed to give the IPA a fullness on the palate. So, how does […]

The post, Breckenridge Brewery Breck IPA, first appeared on The Barley Blog.



04/24/2015 06:00 AM
BrewLab To Assist Craft Brewers In Its Quality Assurance & Quality Control
There are currently over 3,400 total craft breweries here in the United States. As of December 31, 2014, the Brewers Association states that there are an additional 2051 breweries in planning. Breweries are opening at a rate of one new opening every 16 hours. These are some astonishing numbers that may not be all that […]

04/24/2015 04:08 AM
April 24th, 2015


04/24/2015 03:50 AM
Kona Brewing plans $15m investment in Hawaii
Kona Brewing Company has announced plans to invest $15mn for expansion of its brewery operations in Hawaii, US.

04/23/2015 08:46 PM
Gravity Growlers celebrates first anniversary with SweetWater tap takeover
Gravity Growlers (341 Fury's Ferry Rd., Suite 8), the CSRA's first full-fledged growler shop, is celebrating a year of serving up Augusta-area beer lovers craft beer to-go. And what better way to do...



04/23/2015 07:10 PM
The Lovely, Sweet Jenny
Featured Contributor: Craft Brew Gal @CraftBr3wGal Let's talk about this beer right here. Flying Jenny is a year round available extra pale ale.
 Brewed in? Westerly Rhode Island. 
Being unfiltered this little lady is a little hazy; Lite golden body with a lite caramel glow.
 This here is an Ode to Northwestern hops-Columus, Zeus, Tomahawk and…….. DRY HOPPED WITH CASCADE! (brewed also with five different malts.) Flying Jenny factoids: ABV 6 % Calories (Est) 159 IBU 54 <— I got more fruity hops character not too bitter She's…