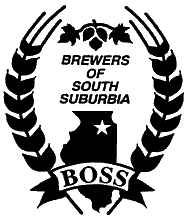 We are dedicated to the art of crafting and quaffing fine beers through
the sharing of ideas and experiences, the advocacy of brewing as a hobby and the responsible consumption of beverages containing alcohol
BREW NEWS

02/28/2015 10:56 PM
Emmett's gets approval to open brewery, restaurant at The Bank storefront
Emmett's gets approval to open brewery, restaurant at The Bank storefront Suburban Life Publications WHEATON – A well-known downtown Wheaton restaurant may be undergoing some big changes, with the city potentially getting another brewery in the coming months. On Tuesday, the Wheaton City Council unanimously approved liquor licensi ...

02/28/2015 10:45 PM
A thought for the brewers and people of Christchurch
When I was a young lad of 18 years of age I packed my bags and travelled from the North Island of New Zealand to the city of Christchurch in the South to begin my university education. The move to Christchurch was a no brainer for me – I had lots of family who lived in the "Garden City" and I had been there many times before, always leaving with fond memories. Christchurch is a very special city with significant character – it is the New Zealand city that most closely resembles Melbourne with old stone buildings, a tram line and a beautiful river, the Avon. The city also has a number of other great gems including the Port Hills for excellent scenery and mountain biking, as well as the port suburb of Lyttleton, reached after travelling through one of New Zealand's longest tunnels. If there is one word I would give to Christchurch it would be 'beautiful'.....


02/28/2015 10:45 PM
Store update 19th May
So Sydney is on a roll with its awesome beer drinking weather this week and this weekend looks good to go. Growlers Currently we have Young Henry's Hop Ale. This beer harks back to classic English style IPAs. Hefty malt backing meets every type of hop in our cool-room, added to all stages of the process. The all Australian hop flavour is not aggressive in its bitterness, but is evident in flavour and aroma and slowly asserts itself with a lengthy, lingering and thoroughly enjoyable palette. $28 for a Growler fill Once this is gone we'll be moving onto Dr's Orders Brewing Plasma. Plasma, a White IPA is yet another emerging trend that we're happy to embrace and present a Doctor's Orders Brewing twist on. Judicious hop use dominates Plasma's aroma, backed up with a balanced mouthfeel defying its alcoholic payload before delivering an extremely long lingering bitterness. A deceivingly addictive prescription. The grist for Plasma is practically identical to our Zephyr (Double White Ale) which explains the appearance. However the lack of botanicals, a different yeast strain and excessive hop use deliver an ale that is Zephyr's polar opposite. In other news Rich is in the shop today, Geoff is onto his 2nd table for the tasting room, while Will is in training for a 9km soft sand running event. Store hours 11am-3pm today, 8:30am-6pm Mon-Fri. 1300 808 254 Cheers!


02/28/2015 10:45 PM
April Beer Club Selection
Our Beer Club selection for April has now been sent out to all online customers. For those living in Sydney you can still pick these up from our store. The April Beer Club selection includes: Samuel Adams, Black Lager Bridge Road Brewers, Australian Ale William Bull, William's Pale Ale Morland Brewing, Old Speckled Hen


02/28/2015 10:45 PM
Carlton Draught hits slow mo
Australia's alcohol advertising regulations are strict, as a result advertisers continually look for new ways to promote the brand – albeit without specifically promoting the product! Check out Cartlon Draught's latest ad – the slow mo…and a few other old classics.....


02/28/2015 10:45 PM
Beer store update 5th May
So Sydney has had cracker beer drinking weather this week and it's set to continue this weekend – sweet! Growlers Currently we have Moa Breakfast beer. A cracker of a lager with rich cherries, very easy drinking. Check out the review for it below: "The aroma is stunning with hints of dry wheat and cherry's. The carbonation is lively, which works for a crisp summer beer. The taste has a serious hit of wheat and yeast, washing through with all those bubbles and a touch of cherry." Joel Macfarlane – brewnation.co.nz $28 for a Growler fill Once this is gone we'll be moving onto Mikkeller Citra Single Hop IPA probably early in the week Latest beers Murray's No 6 2011 Anniversary Ale – the last available anywhere (limit 1 per person) Sierra Nevada Bigfoot Ale Barley wine Rich is in the shop today, Geoff is onto his 2nd table for the tasting room, while Will is in training for a 9km soft sand running event. Store hours 11am-3pm today, 8:30am-6pm Mon-Fri. 1300 808 254 Cheers!


02/28/2015 08:24 PM
Bill would encourage Vermont farm-grown beer
BurlingtonFreePress.com Bill would encourage Vermont farm-grown beer BurlingtonFreePress.com Vermont farmers could tap into the state's burgeoning craft beer scene under a new proposal in the House of Representatives. Rep. Bill Botzow, D-Bennington, recently introduced a bill that would create a new farm brewer's license for Vermont fa ...

02/28/2015 08:21 PM
Legend Brown Ale
Day 243: Legend Brown Ale from Legend Brewing Company. Style of beer is 'Northern English Brown'. ABV is 5.8%.

02/28/2015 07:59 PM
Rogue Ales Voodoo Doughnut Lemon Chiffon Crueller Ale


The terse: Rogue Ales Voodoo Doughnut Lemon Chiffon Crueller Ale is a lemon bomb that packs a couple of great surprises....

The post Rogue Ales Voodoo Doughnut Lemon Chiffon Crueller Ale appeared first on Beers & Bacon.



02/28/2015 06:35 PM
Beer Birthday: Jeff Bell
Today is the 36th birthday of Jeff Bell, whose alter ego was, until a few years ago, Stonch, one of England's best bloggers. He had retired from blogging to concentrate on his new job as landlord of a London pub, The Gunmakers, in Clerkenwell, a village in the heart of London. I stopped by to...

[[Click through to the Bulletin for full content]]

02/28/2015 05:58 PM
Economy of San Diego's Craft Beer Scene Sees Dramatic Rise
NBC 7 San Diego Economy of San Diego's Craft Beer Scene Sees Dramatic Rise NBC 7 San Diego The economic value of our craft beer industry has doubled over the past three years, bringing $600 million in 2014, compared to $300 million in 2011, according to a newly released report by the National University System Institute for Policy Rese ...

02/28/2015 03:26 PM
The Week Ahead in Beer: Enjoy a wee bit of the Irish (Red), laddie
Greetings, New Mexico craft beer lovers. Stoutmeister here with the reunified edition of The Week Ahead in Beer. This column covers all the breweries in Bernalillo and Sandoval counties, with Santa Fe's four breweries and one newcomer down in Socorro also joining the party. We tried hard to keep the state edition going, but without partic ...

02/28/2015 02:55 PM
Patent No. 254120A: Beer-Cooler
Today in 1882, US Patent 254120 A was issued, an invention of Patrick J. Daroy, for his "Beer-Cooler." There's no Abstract, but the description states that his "improvement relates to a device for cooling beer as it is drawn from the cask, by which it is cooled as it is...

[[Click through to the Bulletin for full content]]

02/28/2015 02:12 PM
Beer Birthday: Knut Albert
Today, it' also the 55th birthday of Knut Albert Solem from Oslo, Norway, who has one of the premiere beer blogs in Scandinavia, Knut Albert's Beer Blog. Though I've never met him in person, we have corresponded a time or two through blog comments or e-mail and I certainly enjoy...

[[Click through to the Bulletin for full content]]

02/28/2015 02:11 PM
Patent No. 1899203A: Combined Bottle Opener And Key Ring
Today in 1933, US Patent 1899203 A was issued, an invention of Joseph Charle Auguste Labreche, for his "Combined Bottle Opener and Key Ring." There's no Abstract, but the simple description states that the "invention pertains to a novel combined bottle opener and key ring...

[[Click through to the Bulletin for full content]]

02/28/2015 01:15 PM
Beer Birthday: Jessica Jones
Today is, maybe and only kinda, the 31st birthday of Jessica Jones, COO of Ninkasi Brewing. I say maybe, because I'm guessing at her age, and oly kinda because her birthday is actually February 29, but as there's no leap day this year then she can celebrate either today or tomorrow....

[[Click through to the Bulletin for full content]]

02/28/2015 12:42 PM
New Belgium Brewing Sues Oasis Brewing
New Belgium Brewing Company in Colorado and Oasis Brewing Company in Austin both have a beer named Slow Ride. New Belgium says they filed a trademark application before Oasis did. Oasis on the other hand, maintain that they started selling their beer in May, before New Belgium's application was made.

Both sides have dug in their heels, and until the matter is settled, New Belgium's Slow Ride Session IPA will be called New Belgium Session IPA in Texas.





02/28/2015 12:39 PM
Elysian Brewing's Steve Luke prepares to burst out on his own


Story by Kendall Jones, via Washington Beer Blog.

Story by Kendall Jones, via Washington Beer Blog. One of Elysian Brewing's well-known and highly respected brewers recently learned a valuable lesson about the power of social media. He sent out a tweet thinking that only the 11 people who follow him on Twitter would see it. Someone with more than 11 followers retweeted it....

02/28/2015 07:58 AM
Pic(k) of the Week: Wine discussions


Cedric Vallors (r) – the U.S. Portfolio Manager for Domaines Barons de Rothschild– sits in animated discussions, during an evening of six wines from Chateau Lafite Rothschild, with each wine matched to a dinner course.

The Palm Restaurant
Tysons Corner, Virginia.
24 February 2015.

The Lafite estate has produced wines since the 1670s. It was designated as a ranked Premier Cru Classé in 1855. Baron James de Rothschild purchased Lafite in 1868.

-----more-----


02/28/2015 07:57 AM
Cascade – a study in hop terroir
Note: Boak & Bailey periodically invite bloggers to post something longer than usual. This is my contribution. It includes information published in "For the Love of Hops" and results of research conducted since the book was came out. You can find more searching for the hashtag #beerlongreads on Twitter. ***** Conducting a study during the […]

02/28/2015 06:51 AM
Give thanks to InBev
Breathless beer fanatics can confidently list off the breweries they consider to have blazed a trail: Brew Dog, Kernel, Camden and what not. And to some extent they're right to identify such microbreweries as game changers on the British beer scene. But beer geeks, bless 'em, do have a tendency to be short-sighted and ignore what came just a few years before. There are a few products that

02/28/2015 03:06 AM
Williams Bros: Craft Before It Was A Thing

The quintessentially Scottish brewery Williams Bros began its life in 1988 when an elderly woman walked into a home-brewing supply shop in Glasgow and approached the young man behind the counter with the recipe for a long lost style of beer with a legendary status – heather ale. Main illustration above by and copyright © … Continue reading Williams Bros: Craft Before It Was A Thing →

Williams Bros: Craft Before It Was A Thing from Boak & Bailey's Beer Blog - Over-thinking beer, pubs and the meaning of craft since 2007



02/28/2015 03:05 AM
Cask beer in the 1950's – finings

This is such fun. And just wait until we get to the next chapter which deals with handling cask beer in the pub. That's a real eye-opener.

Let's get started.


"Fining
The composition of finings has already been described, also reason why they are used. Their aim is to effect as rapidly as possible the condition of clarity which, provided the beer has been properly brewed, would doubtless have resulted spontaneously in the long run. It remains now to deal with the quantity of finings which should be used, and the best time at which to use it."
"Brewing Theory and Practice" by E. J. Jeffery, 1956, page 246.

So they are a shortcut to clarity, really. Stock Pale Ales in the 19th century weren't usually fined but expected to drop crystal clear during the long maturation process. I wish some modern brewers would take note that unfined doesn't mean that the beer has to look like mud in the glass.

This is an interesting point:


"It is hardly necessary to point out that the addition of finings, besides increasing the sludge and bottoms, takes something out of the beer and decreases the palate-fullness. Wherever possible, especially in the case of stock ales and beers for bottling, the use of finings should be dispensed with. Where necessary, as is always the case with running ales, the least possible quantity should be used which is compatible with satisfactory results. One pint of well-made finings per barrel should be the maximum quantity used for running beers, one and a half pints for pale ales, where the finings are called upon to do more work on account of the large amount of hops present in the cask. Even these quantities may be reduced where the finings are made from the best Saigon leaf. This leaf undoubtedly has very strong fining powers. Curiously enough, these finings are rather deceptive in appearance. They seem to be weak and unduly thin. The appearance is deceptive, however, and a proof that apparent strength as revealed by viscosity is not always reliable."
"Brewing Theory and Practice" by E. J. Jeffery, 1956, page 247.

So maybe the anti-finings brigade do have a point. Finings thin a beer out. Still doesn't mean I want to drink a pint of sludge, though.

The large amount of hops in Pale Ales would be the dry hops. Though surely a running Bitter would also be dry hopped. He seems to be assuming that running beers were always Mild, which wasn't usually dry hopped.


Now the tricky question or when to add finings:


"The question of when most suitably to add finings is a debatable one. At one time opinion was in favour of fining in the houses, but with the quicker deliveries that are now possible with modern transport, the major objection to fining in the brewery is removed. If finings are added just prior to despatch from the brewery, the beer will fine satisfactorily within a few hours of its receipt at the cellar of the house. When fining in the houses was the rule, it was sometimes found that better fining was achieved when both beers and finings had been delivered together and stored in the same cellar not less than 24 hours previous to the beer being fined down. Both beers and finings had become acclimatized to the surrounding temperatures, and the action of the finings was more regular and efficient than was the case when the beers were fined down at the brewery. Few breweries now fine in the houses, however.

The advantage of fining at the brewery lies in the knowledge that the job has been done properly. Also, a certain quantity of beer is saved per cask, which in some breweries means quite a large barrelage per annum. Against this might be placed the poor results which could be obtained due to exposure of the fined beer to many variations in temperature in the course of delivery."
"Brewing Theory and Practice" by E. J. Jeffery, 1956, page 247.

So fining had first mostly been done in pubs, but had shifted to the brewery. I'm surprised at fining only taking a few hours after delivery. I'd have thought 24 hours was more like it. Though I know that the Nottingham breweries' beer used to drop bright pretty quickly.

I can understand why brewers wanted to do the fining themselves. They had more control over what went on and removed a possibility of the landlord cocking it up. You'll have noticed that the author clearly doesn't trust publicans to handle beer properly.

There were times when fining needed to be done earlier, even before racking:


"Sometimes one hears of fining taking place in the racking back. It is a practice of which we are not in favour unless the fermentation has been very sluggish, and the emission of yeast unsatisfactory. Of course, if the beer is yeast-bitten, and it is essential to avoid the introduction to the cask of a large amount of undesirable sludge and sediment, part fining in the racking square is not only advisable, but necessary."
"Brewing Theory and Practice" by E. J. Jeffery, 1956, pages 247 - 248.

Only to be done when the fermentation hadn't gone well and the beer still contained large amounts of yeast.

Next time it gets really exciting when we learn what went on in the pub.

02/27/2015 09:05 PM
American on Tap – Bangor Edition
I heard about America on Tap in mid-December, that's when I started emailing them to find out about their organization and about the two events in Maine – Portland and Bangor – so I could do a lead up blog post. I spent a couple weeks bouncing emails off different people and ended up with […]

02/27/2015 07:11 PM
The Great Adobe Castle of the Santa Fe Trail -- Bent's Fort







Traders and guides on the Santa Fe Trail at Bent's Old Fort during one of their many re--enactment events.
Few roads in history have conjured up romantic images like the Santa Fe Trail. It lasted only 60 years, from 1821 to 1880, but for that short time it was America's first international highway. And the most colorful.
Across 900 miles of open prairie, from Missouri to Old Mexico, the Santa Fe Trail became one of the most important commerce roads in the world, bringing goods from Europe -- wool, silk, iron tools and cotton cloth -- to Mexico and returning with furs, silver, mules and horses. Traveling on the trail were a wild assortment of characters -- fur trappers and mountain men dressed in buckskins, famous guides like Kit Carson, big-hatted vaqueros and cowboys, soldiers from three different armies, gold seekers, journalists and adventurers.
One of the typical wagons of the trail at Bent's Old Fort
Thousands of huge 6,000-pound Conestoga wagons creaked across the dirt tracks, pulled by teams of 20 oxen, that were matched by color so that one wagon had all black oxen, while another used all brown. These wagon trains with their white canvas covers billowing in the wind like sails, slowly moved across a sea of grass at a rate of 15 miles a day.
And then there were the Indians. The trail passed through the traditional hunting grounds of the Sioux, Cheyenne, Arapahoe, Comanche and Apaches. There were raging rivers to cross, massive herds of buffalo to be negotiated, mountains to be conquered, drought, cold, snow and thunderstorms.
All that's left is ruts
And then, just like that, the Santa Fe Trail was gone. In 1878, there were 500 dusty wagons rolling into Santa Fe from the trail every day. But two years later, the railroad from Missouri was completed. Where once it had taken three months to travel to Santa Fe by foot, by rail it took just three days. The famous trail quickly faded into obscurity, wind and rain washing away all but a few traces.
Today, modern highways follow some of the original route and most people zoom by at 75 mph. But slow down, and it's possible to still see some of the old trail. There are natural landmarks and even some ruts in the prairie, carved there by wagons nearly 200 years ago.
Best of all, the National Park Service rebuilt the most famous site on the trail – the amazing adobe castle, Bent's Old Fort in La Junta, Colorado.
Enter the gates of this mud-colored trading post, past massive towers guarded by cannons, and you are time-tripping back to the 1830s. Here, you can listen to tales from mountain men and soldier re-enactors, touch the wagons they pulled across the prairie and see the exact same views they did when this adobe fort marked the border between Mexico and the United States.


Building the Trail
The story of the Santa Fe Trail began a decade before Plymouth Rock, in 1610 when Spanish explorer and colonist Pedro de Peralta laid out the Villa de Santa Fe – the City of Holy Faith – in Northern Mexico. It was an ambitious plan with a grand Governor's Palace on the plaza. But of course, at first, there were bloody battles with Indians, who in 1680 revolted, threw the Spanish out of the territory and occupied the Palace for 12 years. But slowly over time, Santa Fe became a peaceful and prosperous city, except that it was completely isolated. The Spanish government forbid any trade with the North Americanos of the United States and anyone who tried was arrested.
Governor's Palace in Santa Fe
Then in 1821, William Becknell changed that. He was a bankrupt Missouri trader, one step ahead of the U.S. law, who decided to take a big risk. He smuggled the first three wagons of goods to ever cross the Great Plains, somehow dragging them over rivers and up mountains and finally into the plaza of Santa Fe. Where instead of being arrested, he was treated as a hero! There had been a revolution, the Spanish were thrown out and the new Mexican government welcomed trade.
Overnight, the word was out and great caravans of wagons began assembling for the tremendous profit to be made trading with Mexico. The typical wagon train didn't follow one wagon after another, as shown in films. No one liked eating the dust of the wagon ahead, and there was plenty of land, so the wagons spread out in columns. Caravans of 10 to 100 wagons traveled together for protection. Trade mushroomed from $65,000 in 1825 to $1 million twenty years later.
When the United States declared war on Mexico in 1846, an army of 1,657 soldiers and 150 wagons tramped over the trail, to capture Santa Fe without firing a shot. In the Civil War, both Confederates and Yankee armies used the trail, fighting the deciding battle of the war in the West directly on the trail at the Battle of Glorieta Pass. The Union victory preserved New Mexico and Colorado for the North.
Bent's Old Fort
Troops approach Bent's Old Fort on the Santa Fe Trail
One of the trail's most exciting events occurred n 1835, when brothers William and Charles Bent and their partner Ceran St. Vrain decided to build an Indian trading post along the Santa Fe Trail, on the banks of the Arkansas River. This was the dividing line between Mexico and the United States at the time and the center of Indian hunting grounds. Profits could be huge. The Bent's could buy a buffalo robe from the Indians for 25 cents worth of trinkets, and sell it in Missouri for $6.
But the Bents didn't want to build just any old trading post or fort. They envisioned a fortified town – a castle, really – that would be built of adobe bricks, guarded by towers and cannons. It would be a place that could provide all the luxuries of the city to hungry travelers who at this point had been weeks on the trail.
In the plaza of the Fort
The Bents brought 100 workers from Mexico, pushed mud and straw into wood forms to create sun-dried bricks, and over two years, built their dream. A visitor in 1839 marveled, "it was as though an air built castle had dropped to the earth in the midst of a vast desert."
The original fort vanished, along with the trail, long ago. But the National Park Service working with original plans, drawings and archeological excavations, built an exact replica.
The first view takes your breath away. The fort's parking lots are several hundred yards away. As you leave the parking lot and climb a small rise, there suddenly is Bent's Fort in all its glory, sitting on the plains just as it would have appeared to wagon trains.
Bent's Fort appears like a dream today, just like it did in the 1830s
Enter the gates and you are in 1830s, surrounded by bustling re-enactors portraying the blacksmiths, gunsmiths, hunters, traders, soldiers and horse wranglers who kept the fort in business. It was a busy and multi-cultural place filled with many languages. The Bent's owned three slaves who lived here, of whom Charlotte was a renowned cook. Indians frequently camped outside the fort while trading, and today, teepees still dot the horizon.
The center of the fort was an open plaza, surrounded by two story buildings. On the bottom floor were the storehouses, trading rooms, a barber shop, dining rooms, a kitchen and a blacksmith shop. The upper floors had more private rooms and even a billiard table and bar. Some 60 to 100 people lived in the fort, and it could accommodate up to 15 prairie schooners in a walled adobe corral. No one worried about Indians stealing goods from the corral – the walls were protected on top by living cactus.
The interior of The Fort Restaurant in Denver
The trading rooms were packed with beads, brass wire, red cloth, tobacco, hoop iron, tomahawks, bracelets, bright colored blankets, and of course whiskey.
Kit Carson worked at the fort as a hunter, supplying meat for the workers, before becoming more famous as a trail guide and soldier.
Ironically, William Bent didn't live in the fort. His wife, a Cheyenne named Owl Woman, didn't like all the constant noise of wagons coming and going, and the hammering in the blacksmith shop, and the traders and trappers drinking whiskey and carousing. So she lived in a teepee by the river. She made William live there too.
The Fort Restaurant in Denver was first re-creation of Bent's.
When war broke out with Mexico, Bent's Fort became an army post. After the war, trade fell off, and the Bents had difficulties with the U.S. government. One story is that they set fire to the fort rather than have the U.S. take control. At any rate, the fort was abandoned and the adobe bricks eventually washed away, like the trail it had served, leaving only the wind, the grass and the big skies of the Great Plains.
If you go
: Bent's Old Fort is located in La Junta, Colorado, 190 miles from Denver and 280 miles from Santa Fe.
http://www.nps.gov/beol
The first reproduction of the fort was created by Sam Arnold in 1963 in Denver as The Fort restaurant.
www.thefort.com
.
Prickly Pear Margarita
Today, the restaurant is run by his daughter Holly Arnold Kinney and The Fort still dishes up more buffalo than any other restaurant on the planet. It's a wonderful place to soak up the atmosphere of the Santa Fe Trail, while tasting buffalo, elk, quail, rabbit – even rattlesnake is on the menu. Try the "Bowl of the wife of Kit Carson – a soup served by Kit Carson's granddaughter with chicken, rice, chipotle chili, dried garbanzo beans and cheese, served with avocado, cilantro and lime. Wash it down with a Prickly Pear Margarita made with real cactus juice. As the mountain men used to say, "Waaaah!"


02/27/2015 04:56 PM
A Visit to Glasgow Distillery Company: Makar Gin
You know the gin thing that's been happening lately? It's going on in Glasgow, too. GinFest was held last month at Glasgow's Barras Art and ...

02/27/2015 04:54 PM
Harpoon to Boost Distribution Beyond Own Brands
Next week Harpoon will officially expand its wholesale operations when it begins distributing San Francisco's Speakeasy Ales and Lagers. The company would like to add more brands to its portfolio throughout 2015 as well. Harpoon President Charlie Storey told Brewound that it had the room in its warehouse and the space on the company's delivery trucks to enable the company to explore a more fully-developed distribution division.

02/27/2015 03:37 PM
Have FRESH El Segundo, Modern Times and NEW Almanac Beers Shipped to Your Door


Happy Friday Fam Bam! We are back with some super FRESH IPAS from El Segundo and Modern Times Beer as well as some new beers from Alma…

The post Have FRESH El Segundo, Modern Times and NEW Almanac Beers Shipped to Your Door appeared first on thefullpint.com.



02/27/2015 02:35 PM
Hopworks Urban Brewery Increases Capacity, Distribution
Responding to increased consumer demand, Hopworks Urban Brewery (HUB) today announced the recent signing of new distribution agreements to send its world-class, sustainably brewed beer to Alaska and Hawaii.

02/27/2015 02:00 PM
48 Hours in Kaua'i, Hawaii
I can't surf. So instead of riding waves, I decided to ride the cliché of drinking Mai Tais in Hawaii—letting both the lore and the ...

02/27/2015 01:44 PM
Press Clips: Stone Deal in Richmond Hits Snag Over Restaurant
The city of Richmond is struggling to figure out how to best protect itself in the deal it struck to land Stone Brewing's east coast facility, as the restaurant phase of the multi-million dollar project has turned into a bit of a snag. Earlier this week, the Richmond Times-Dispatch reported the city council delayed action on a land transfer for the brewery's restaurant in order to add new language that would revert the property back to city ownership, should the deal default. Though that's unlikely, the Times-Dispatch reported on Monday it would be at least another week before the deal gets its final sign off.

02/27/2015 01:27 PM
Wabasha Brewing Co. is Open
Wabasha Brewing Company momentarily took the seat designated as "Minnesota's newest brewery" yesterday, pouring pints for thirsty craft beer fans in St. Paul. Starting as an idea "eight beers in" (or thereabouts), the guys from Wabasha are offering up four beers (cream ale, porter, IPA, IIPA) in pints and growlers for your imbibing pleasures. Wabasha ...

02/27/2015 01:18 PM
Hopworks Urban Brewery Increases Capacity and New Distribution Deal
Portland, OR - Responding to increased consumer demand, Hopworks Urban Brewery (HUB) today announced the recent signing of new distribution agreements to send its world-class, sustainably brewed beer to Alaska and Hawaii. In addition, HUB added three 80 bbl. fermentation tanks which expand its brewing capacity to 22,000 barrels annually. Starting in March, Hopworks award-winning […]

02/27/2015 01:09 PM
Week of 02/27/14 Beer Tastings
Today, from 4PM to 6PM the Wine and Cheese Place in Clayton will hold its weekly Friday beer tasting in which they will be pouring: Gale's Prize Old Ale 1997, Uinta Brewing Bourbon Barrel Aged Cockeyed Cooper, Uinta Brewing Sea Legs Baltic Porter, Uinta Brewing Dubhe Imperial Black IPA, and BAIRD / ISHII / STONE Stone Green [...]

02/27/2015 12:39 PM
One of Ireland's Most Revered Whiskies Arrives On U.S. Soil
"It was almost exactly a year ago that I wrote here in these pages at Forbes.com about the eagerly anticipated arrival of the Green Spot, a delicious single pot distillation Irish whiskey made in tantalizingly small quantities. In that article I called it "arguably Ireland's greatest whiskey," and with the hindsight of time, I realize […]

02/27/2015 12:18 PM
Funky Buddha Beer Making It's Way To Florida West Coast


#GetFunky, Tampa! Funky Buddha Brewery is proud to announce that its creative and award-winning beers will make their way to the we…

The post Funky Buddha Beer Making It's Way To Florida West Coast appeared first on thefullpint.com.



02/27/2015 12:09 PM
Finally, A Baby Bottle That Looks Like A Lil Beer Bottle
Because you're that parent, this is a baby bottle that looks like a little beer bottle. Available for pre-order from Fred & Friends for $12, the Lil Lager Baby Bottle makes the perfect intro into beer for your youngster. After all, it's only a couple more years before they can drink the real thing. What […]

02/27/2015 12:04 PM
Engine House 9 annouces brewery and barrel house expansion


Story by Kendall Jones, via Washington Beer Blog.

Story by Kendall Jones, via Washington Beer Blog. - by Casey McLain, South Sound Bureau Chief – As 2014 ended, with Tacoma welcoming in two brand new breweries (Odd Otter Brewing and Pacific Brewing & Malting), Tacoma's first craft brewery, Engine House No. 9, was planning to open a barrel house. A few years back...

02/27/2015 11:47 AM
Close Your Eyes & Envisage The Town of Tequila
It's just about to hit March, the east coast is probably still covered in ice and snow and half of the USA has had some ...

02/27/2015 11:30 AM
Barleywine videos – the Bacchanal starts tomorrow


Story by Kendall Jones, via Washington Beer Blog.

Story by Kendall Jones, via Washington Beer Blog. The other day I told you about the lineup for this year's Barleywine Bacchanal, which kicks off tomorrow at the Beveridge Place Pub. Now in its 13th year, the pub will rotate through more than 70 different barleywines this year. The Bacchanal is one of the pub's...

02/27/2015 11:09 AM
Red Brick Brewing Adopts Novelis Evercan
Novelis, the world leader in aluminum rolling and recycling, and Red Brick Brewing Company, Georgia's oldest operating craft brewery, today announced that Red Brick will now offer its beer in aluminum cans made from Novelis' evercanTM – the world's first certified high-recycled content aluminum can sheet.

02/27/2015 11:01 AM
Taste Vacations Belgium Beer Tour
Guest Post By Beth Peluse Picture your dream vacation. Does it involve beer? We are guessing it does, since you are on the Road Trips for Beer website. I would like to throw out a dream vacation ...

02/27/2015 10:40 AM
February 27th, 2015


"I've already told you honey...I am not leaving until I finish my beer!"


02/27/2015 10:34 AM
Hardywood Pils


The post, Hardywood Pils, first appeared on The Barley Blog.

The humble pilsner is one of those styles that gets tossed to the wayside more often than it should — especially in the U.S. At least, that's how it appears to this beer drinker. So when I run into a beer like Hardywood Pils, it brings joy to my heart that there are still brewers […]

The post, Hardywood Pils, first appeared on The Barley Blog.



02/27/2015 10:02 AM
Black Flag Brewery


We are a 8bbl microbrewery based just outside of Perranporth on the North Cornwall coast. We concentrate on creating small

batches of the beers we want to drink using the best ingredients around. We use the best British floor malted barley

02/27/2015 09:42 AM
Peak Organic Releases Peak Nitro Stout
Moving the country-wide explosion of sessionable beers forward, the Peak Organic Brewing Company has released the NEW Peak Nitro Stout - a soft 4.7% Nitro Stout with a toasty black malt flavor and an airy mouthfeel.

02/27/2015 09:10 AM
The inside out pub
I'd hardly be breaking new ground if I wrote about how great the Marble Arch in Manchester is, so I won't. It would be about as dull as a post about gender issues or a bottle of beer I drank in my kitchen (both beer blogger favourites at the moment, it seems). Suffice to say my first visit to this famous pub was a joy and the beer was excellent. We were joined by Tandleman who took us on a

02/27/2015 08:24 AM
The Brass by Bob Wright Reading & Book Signing
It was only a matter of time that Portland's legendary Horse Brass Pub would have its history captured in a book. Local resident Bob Wright recently published, The Brass, capturing the birth and the continued growth of our beloved Horse Brass Pub. On Wednesday, March 4th, Rogue Ales Public House & Distillery in Northwest Portland […]

02/27/2015 07:39 AM
Vagabond Brewing One Year Anniversary Party
Salem, Oregon's newest brewery turns one year old on Saturday, February 28th. Yes, relatively newcomer, Vagabond Brewing will be hosting its First Anniversary Party tomorrow beginning at Noon and lasting into the wee hours of the night. We recently profiled Vagabond Brewing in our recent article, The Up and Coming Salem Craft Beer Scene, and […]

02/27/2015 07:00 AM
Feast of St. Gabriel Possenti
Today we celebrate the Feast Day of the Patron Saint of Handgunners, St. Gabriel Possenti. We have a fondness for the Saint around here, and have even organized the occasional range trip in his honor. Our "sister blog" Gabriel Possenti Shooters, is devoted to building fellowship among Catholic shooting enthusiasts and to promote awareness among the faithful of the natural right self defense.

Today would be a good day to hit the range. Here's hoping...

See this post from February 27, 2013 for more on our affinity for this Saint.


St. Gabriel Possenti ora pro nobis!


02/27/2015 06:16 AM
Why Beer and Biking Work Together
Featured Contributor – Beth @brewcitybiker1 from Milwaukee, WI Beer is a local thing. Think about your local breweries and brewpubs. They are spaces to gather with friends and neighbors, hang out and talk about our lives. Many of us beer aficionados make pilgrimages to our favorite breweries outside of our city to taste the brews from the source. Biking is also a local thing. It gets you around within your community. You can bike to your favorite brewery or craft beer bar and you will see more of…

02/27/2015 06:00 AM
StormBreaker Brewing Presents Brewstillery Festival
With the revival of the brewing industry here in the United States it has also brought with it the strong upswing of craft distillers. Both industries are now a solid part of what makes up Portland's strong culture of imbibing. It seems as more and more breweries open there are a solid amount of new […]

02/27/2015 03:14 AM
Red Brick Brewing to launch beers in Novelis evercan packaging
Red Brick Brewing will offer its beer in new certified recycled content aluminum cans in the US.

02/27/2015 03:05 AM
Materials used in brewing in the USA 1955 - 1975
You know what to expect by now. Numbers. Lots and lots of numbers and bugger all words. I'm saving up the words for people who pay me for them.

Let's start with the raw numbers before I waste too many words on you.


Materials used in brewing in the USA 1955 - 1975 (lbs)
Year
Production (barrels)
Malt
Corn and corn products
Rice
Wheat
Barley
Sorghum grains and sorghum products
Soybeans and soybean prods.
sugar and syrups
1955
89,791,154
2,627,010,323
913,693,701
375,111,692
5,423,575
357,920
—
1,601,610
108,604,325
1956
90,697,911
2,650,652,911
871,955,351
424,954,817
3,679,525
10,000
38,700
1,181,776
109,404,864
1957
89,881,935
2,617,645,452
944,065,897
354,691,869
2,220,600
—
1,300
1,056,631
101,768,983
1958
89,010,812
2,577,543,842
954,414,553
336,354,124
1,971,900
495,000
649,000
1,143,739
97,209,348
1959
90,973,768
2,613,176,446
1,012,356,240
330,960,223
1,414,500
—
173,700
1,309,782
93,312,135
1960
94,547,867
2,697,409,939
1,058,989,007
351,812,764
1,426,000
—
45,000
1,419,098
98,684,775
1961
93,496,452
2,657,456,124
1,038,015,118
345,488,387
1,297,800
739
15,200
1,402,881
102,447,112
1962
96,417,543
2,715,251,671
1,075,306,335
337,923,616
1,206,000
—
60,340
1,526,045
121,331,649
1963
97,961,421
2,745,427,657
1,159,394,969
295,876,926
605,800
9,600
5,300
1,545,061
115,964,649
1964
103,017,915
2,885,121,764
1,265,020,486
273,811,073
575,600
—
3,218,132
1,618,204
106,371,666
1965
108,015,217
3,015,521,588
1,325,891,671
311,082,178
514,500
—
3,321,415
1,639,433
97,422,892
1966
109,736,341
3,071,600,745
1,316,086,216
334,865,023
481,365
—
—
1,618,239
98,792,117
1967
116,564,350
3,270,980,966
1,375,625,956
379,100,298
403,850
—
12,169,766
1,656,090
101,579,961
1968
117,523,511
3,309,955,668
1,302,371,115
394,510,574
332,600
1,600
41,452,889
1,761,403
120,504,135
1969
122,657,497
3,432,352,177
1,334,548,982
413,854,584
278,800
65,800
43,538,850
1,732,345
142,879,875
1970
134,653,881
3,721,405,457
1,448,830,267
506,065,825
229,200
2,055,860
15,027,460
1,736,287
202,416,492
1971
134,091,661
3,678,737,262
1,463,110,324
501,336,677
189,375
93,580
999,050
2,211,808
208,959,625
1972
140,326,680
3,853,687,171
1,518,935,036
536,974,228
158,800
79,560
778,270
1,839,278
199,423,919
1973
143,013,573
3,898,435,622
1,467,331,844
558,777,431
124,165
87,830
—
1,844,900
267,265,264
1974
153,053,027
4,172,512,952
1,518,206,361
593,190,144
—
52,944
—
1,578,736
310,933,052
1975
157,870,017
4,224,756,179
1,618,954,486
379,381,639
—
1,791,400
—
1,522,377
393,453,003
Source:
Various editions of the "The Brewers Almanac"


Obviously they're much easier to understand expressed as percentages:


Materials used in brewing in the USA 1955 - 1975 (%)
Year
Malt
Corn and corn products
Rice
Wheat
Barley
Sorghum grains and sorghum products
Soybeans and soybean prods.
sugar and syrups
1955
65.16%
22.66%
9.30%
0.13%
0.01%
0.04%
2.69%
1956
65.26%
21.47%
10.46%
0.09%
0.00025%
0.00095%
0.03%
2.69%
1957
65.09%
23.48%
8.82%
0.06%
0.00003%
0.03%
2.53%
1958
64.93%
24.04%
8.47%
0.05%
0.01%
0.02%
0.03%
2.45%
1959
64.48%
24.98%
8.17%
0.03%
0.00%
0.03%
2.30%
1960
64.07%
25.16%
8.36%
0.03%
0.00%
0.03%
2.34%
1961
64.09%
25.04%
8.33%
0.03%
0.00002%
0.00%
0.03%
2.47%
1962
63.85%
25.29%
7.95%
0.03%
0.00%
0.04%
2.85%
1963
63.57%
26.85%
6.85%
0.01%
0.00022%
0.00%
0.04%
2.69%
1964
63.61%
27.89%
6.04%
0.01%
0.07%
0.04%
2.35%
1965
63.41%
27.88%
6.54%
0.01%
0.07%
0.03%
2.05%
1966
63.68%
27.29%
6.94%
0.01%
0.03%
2.05%
1967
63.62%
26.76%
7.37%
0.01%
0.24%
0.03%
1.98%
1968
64.01%
25.19%
7.63%
0.01%
0.00003%
0.80%
0.03%
2.33%
1969
63.93%
24.86%
7.71%
0.01%
0.00123%
0.81%
0.03%
2.66%
1970
63.10%
24.57%
8.58%
0.004%
0.03%
0.25%
0.03%
3.43%
1971
62.82%
24.99%
8.56%
0.003%
0.00160%
0.02%
0.04%
3.57%
1972
63.05%
24.85%
8.79%
0.003%
0.00130%
0.01%
0.03%
3.26%
1973
62.94%
23.69%
9.02%
0.002%
0.00142%
0.03%
4.31%
1974
63.25%
23.02%
8.99%
0.00080%
0.02%
4.71%
1975
63.82%
24.46%
5.73%
0.03%
0.02%
5.94%
Source:
Various editions of the "The Brewers Almanac"


Malt usage has bottomed out at around 63%. While corn rose to almost 28%, before falling back to 24%, just a little higher than in 1955. Rice is all over the place and shows no real trend. Sorghum, soya and unmalted wheat and barley are only used in tiny amounts. Sugar hovered around 2% then shot up to almost 6% in 1975.

Now let's look at those figures in pounds per barrel:


Materials used in brewing in the USA 1955 - 1975 (lbs/brl.)
Year
Malt
Corn and corn products
Rice
Wheat
Barley
Sorghum grains and sorghum products
Soybeans and soybean prods.
sugar and syrups
other materials
total
1955
29.3
10.2
4.2
0.06
0.004
—
0.02
1.2
—
44.98
1956
29.2
9.6
4.7
0.04
0.0001
0.0004
0.01
1.2
—
44.75
1957
29.1
10.5
3.9
0.02
—
—
0.01
1.1
—
44.63
1958
29
10.7
3.8
0.02
0.006
0.007
0.01
1.1
—
44.64
1959
28.7
11.1
3.6
0.02
—
0.002
0.01
1
—
44.43
1960
28.5
11.2
3.7
0.02
—
0.0005
0.02
1
—
44.44
1961
28.4
11.1
3.7
0.01
—
0.0002
0.02
1.1
—
44.33
1962
28.2
11.2
3.5
0.01
—
0.0006
0.02
1.3
—
44.23
1963
28
11.8
3
0.006
0.0001
0.00005
0.02
1.2
0.0002
44.03
1964
28
12.3
2.7
0.006
—
0.03
0.02
1
0.005
44.06
1965
27.9
12.3
2.9
0.005
—
0.03
0.02
0.9
0.001
44.06
1966
27.5
12
3.1
0.004
—
—
0.01
0.9
0.0000
43.51
1967
28.1
11.8
3.3
0.003
—
0.1
0.01
0.9
—
44.21
1968
28.2
11.1
3.4
0.003
0.00001
0.35
0.01
1
—
44.06
1969
28
10.9
3.4
0.002
0.00005
0.35
0.01
1.2
0.05
43.91
1970
27.6
10.8
3.8
0.002
0.02
0.11
0.01
1.5
0.05
43.89
1971
27.4
10.9
3.7
0.001
0.0007
0.007
0.02
1.6
—
43.63
1972
27.5
10.8
3.8
0.001
0.0006
0.006
0.01
1.4
—
43.52
1973
27.3
10.3
3.9
0.0008
0.0006
—
0.01
1.9
—
43.41
1974
27.2
9.9
3.9
—
0.0003
—
0.01
2
—
43.01
1975
26.8
10.3
3.7
—
0.01
—
0.01
2.5
—
43.32
Source:
Various editions of the "The Brewers Almanac"


There's a small decline in the amount of fermentable materials per barrel, presumably reflecting a small decline in average gravity. Something like this:


| | |
| --- | --- |
| Year | estimated average OG |
| 1955 | 1046.20 |
| 1956 | 1045.96 |
| 1957 | 1045.83 |
| 1958 | 1045.85 |
| 1959 | 1045.63 |
| 1960 | 1045.64 |
| 1961 | 1045.53 |
| 1962 | 1045.42 |
| 1963 | 1045.21 |
| 1964 | 1045.25 |
| 1965 | 1045.24 |
| 1966 | 1044.69 |
| 1967 | 1045.41 |
| 1968 | 1045.25 |
| 1969 | 1045.10 |
| 1970 | 1045.08 |
| 1971 | 1044.81 |
| 1972 | 1044.69 |
| 1973 | 1044.58 |
| 1974 | 1044.17 |
| 1975 | 1044.49 |


Hops next:


Hop usage in the USA 1955 - 1975
Year
hops lbs
hops lbs./ bbl.
1955
33,736,717
0.38
1956
32,938,442
0.36
1957
31,732,968
0.35
1958
30,419,008
0.34
1959
29,642,566
0.33
1960
30,825,243
0.33
1961
29,473,204
0.32
1962
29,896,445
0.31
1963
30,343,524
0.31
1964
30,446,822
0.30
1965
31,562,258
0.29
1966
31,054,401
0.28
1967
30,744,728
0.26
1968
29,231,847
0.25
1969
28,719,722
0.23
1970
38,195,191
0.23
1971
32,135,040
0.24
1972
33,467,886
0.24
1973
34,523,123
0.24
1974
36,777,733
0.24
1975
35,532,533
0.21
Source:
Various editions of the "The Brewers Almanac"


Despite beer output almost doubling in this period, the quantity of hops only slightly increased. Which translates to an almost halving of the pounds per barrel. 0.21 pounds is, er, eff all.

Let's continue with a comparison with the UK. Raw numbers first:


Brewing materials in the UK 1955 - 1975 (lbs)
year
malt
unmalted corn
rice, maize, etc
sugar
total malt & adjuncts
bulk barrels
1955
967,178,464
5,214,272
53,552,800
171,276,672
1,197,222,208
24,324,623
1956
966,576,240
4,484,256
54,525,856
172,956,896
1,198,543,248
24,187,096
1957
993,716,416
1,549,408
59,607,968
175,243,376
1,230,117,168
24,839,755
1958
967,960,000
1,200,304
60,868,304
171,135,664
1,201,164,272
24,129,462
1959
995,160,768
896,784
66,080,672
175,728,224
1,237,866,448
25,023,044
1960
1,053,568,320
1,007,328
64,204,224
184,894,416
1,303,674,288
26,313,796
1961
1,108,484,944
945,840
65,499,392
195,594,448
1,370,524,624
27,600,860
1962
1,116,088,176
1,197,280
68,180,560
196,868,672
1,382,334,688
27,736,049
1963
1,122,290,288
1,557,472
72,167,088
196,114,128
1,392,128,976
27,942,561
1964
1,186,297,056
2,896,432
79,713,648
205,509,472
1,474,416,608
29,485,128
1965
1,189,365,072
6,875,904
82,308,576
203,116,592
1,481,666,144
29,579,855
1966
1,196,996,640
14,854,672
86,181,872
207,517,632
1,505,550,816
30,178,056
1967
1,211,628,992
16,429,504
86,881,200
213,954,160
1,528,893,856
30,751,420
1968
1,194,570,496
13,599,488
83,823,376
212,535,120
1,504,528,480
30,763,106
1969
1,272,590,480
19,633,488
86,823,968
238,948,304
1,617,996,240
32,211,837
1970
1,284,913,504
26,237,232
86,399,152
247,252,880
1,644,802,768
32,940,567
1971
1,334,859,232
30,776,480
84,139,440
271,794,656
1,721,569,920
34,360,000
1972
1,355,179,280
71,114,512
50,622,544
286,563,424
1,763,479,760
34,969,310
1973
1,378,987,008
69,291,264
45,776,752
282,339,344
1,776,394,480
35,338,345
1974
1,491,601,328
69,873,328
57,895,600
309,028,608
1,928,398,752
37,893,753
1975
1,513,065,568
83,982,864
72,000,768
297,172,064
1,966,221,264
38,238,657
Sources:
1954 - 1968: 1971 Brewers' Almanack, page 54
1969 "The Brewers' Society UK Statistical Handbook 1973", pages 16 - 17.
1970 - 1975 "The Brewers' Society UK Statistical Handbook 1978", page 19.
1970 - 1975 bulk barrelsStatistical Handbook of the British Beer & Pub Association 2005, p. 7



But the percentages are more use:


Brewing materials in the UK 1955 - 1975 (%)
year
malt
unmalted corn
rice, maize, etc
sugar
lbs per Imp. barrel
lbs per US barrel
1955
80.79%
0.44%
4.47%
14.31%
49.2
35.3
1956
80.65%
0.37%
4.55%
14.43%
49.6
35.5
1957
80.78%
0.13%
4.85%
14.25%
49.5
35.5
1958
80.59%
0.10%
5.07%
14.25%
49.8
35.7
1959
80.39%
0.07%
5.34%
14.20%
49.5
35.5
1960
80.82%
0.08%
4.92%
14.18%
49.5
35.5
1961
80.88%
0.07%
4.78%
14.27%
49.7
35.6
1962
80.74%
0.09%
4.93%
14.24%
49.8
35.7
1963
80.62%
0.11%
5.18%
14.09%
49.8
35.7
1964
80.46%
0.20%
5.41%
13.94%
50.0
35.9
1965
80.27%
0.46%
5.56%
13.71%
50.1
35.9
1966
79.51%
0.99%
5.72%
13.78%
49.9
35.8
1967
79.25%
1.07%
5.68%
13.99%
49.7
35.6
1968
79.40%
0.90%
5.57%
14.13%
48.9
35.1
1969
78.65%
1.21%
5.37%
14.77%
50.2
36.0
1970
78.12%
1.60%
5.25%
15.03%
49.9
35.8
1971
77.54%
1.79%
4.89%
15.79%
50.1
35.9
1972
76.85%
4.03%
2.87%
16.25%
50.4
36.2
1973
77.63%
3.90%
2.58%
15.89%
50.3
36.0
1974
77.35%
3.62%
3.00%
16.03%
50.9
36.5
1975
76.95%
4.27%
3.66%
15.11%
51.4
36.9
Sources:
1954 - 1968: 1971 Brewers' Almanack, page 54
1969 "The Brewers' Society UK Statistical Handbook 1973", pages 16 - 17.
1970 - 1975 "The Brewers' Society UK Statistical Handbook 1978", page 19.



Malt use has declined by 4 percentage points, while unmalted corn use has increased by the same amount. Rice and maize use is down a bit, while sugar is pretty much unchanged.

Hop usage came as a bit of a surprise:


Hop usage in the UK 1955 - 1975
year
bulk barrels
hops( lbs)
hops lbs/

Imperial barrel
hops lbs/

US barrel
1955
24,324,623
24,384,192
1.00
0.72
1956
24,187,096
24,507,840
1.01
0.73
1957
24,839,755
24,092,768
0.97
0.70
1958
24,129,462
23,393,440
0.97
0.70
1959
25,023,044
24,196,144
0.97
0.69
1960
26,313,796
25,353,552
0.96
0.69
1961
27,600,860
26,276,432
0.95
0.68
1962
27,736,049
25,360,944
0.91
0.66
1963
27,942,561
25,375,280
0.91
0.65
1964
29,485,128
26,583,872
0.90
0.65
1965
29,579,855
26,479,488
0.90
0.64
1966
30,178,056
25,997,328
0.86
0.62
1967
30,751,420
24,840,816
0.81
0.58
1968
30,763,106
22,428,448
0.73
0.52
1969
32,211,837
23,674,672
0.73
0.53
1970
32,940,567
24,050,208
0.73
0.52
1971
34,360,000
22,041,824
0.64
0.46
1972
34,969,310
21,118,048
0.60
0.43
1973
35,338,345
20,558,160
0.58
0.42
1974
37,893,753
19,012,672
0.50
0.36
1975
38,238,657
16,686,768
0.44
0.31
Sources:
1954 - 1968: 1971 Brewers' Almanack, page 54
1969 "The Brewers' Society UK Statistical Handbook 1973", pages 16 - 17.
1970 - 1975 "The Brewers' Society UK Statistical Handbook 1978", page 19.



The percentage decline in the hopping rate is even than in the US. It seemed a bit strange to me. This table including hop products might explain it:


Hop and hop products usage in the UK 1955 - 1975
year
hops
preparations of hops
hop substitutes
1955
217,716
92
27
1956
218,820
110
42
1957
215,114
91
28
1958
208,870
102
24
1959
216,037
107
29
1960
226,371
111
24
1961
234,611
112
10
1962
226,437
180
17
1963
226,565
246
25
1964
237,356
474
37
1965
236,424
599
57
1966
232,119
623
165
1967
221,793
672
104
1968
200,254
732
113
1969
211,381
hop powder
1970
214,734
1,614
-
1971
196,802
5,098
945
1972
188,554
3,937
3,917
1973
183,555
4,744
5,610
1974
169,756
9,173
10,413
1975
148,989
13,799
14,527
Sources:
1954 - 1968: 1971 Brewers' Almanack, page 54
1969 "The Brewers' Society UK Statistical Handbook 1973", pages 16 - 17.
1970 - 1975 "The Brewers' Society UK Statistical Handbook 1978", page 19.


There's a big increase in the use of hop products. Unfortunately, I don't know how to convert that into the equivalent quantity of hops.

I'll finish with average OG in the UK:


Average OG in the UK 1955 - 1975
year
OG
1955
1037.13
1956
1037.22
1957
1037.42
1958
1037.48
1959
1037.52
1960
1037.25
1961
1037.41
1962
1037.70
1963
1037.70
1964
1037.66
1965
1037.67
1966
1037.63
1967
1037.46
1968
1037.36
1969
1037.14
1970
1036.90
1971
1036.90
1972
1036.90
1973
1037.00
1974
1037.10
1975
1037.30
Sources:
Brewers' Almanack 1962, p. 48
Statistical Handbook of the British Beer & Pub Association 2005, p. 7
Brewers' Almanack 1971, p. 45


Pretty dull, eh? The variation is tiny, with a low of 1036.9 and a high of 1037.7. In fact these two decades show the least change of any in the 20th century.

I would promise a third set of these numbers, but I'll need to harvest the British ones. I've only got them up to 1978 at the moment.

02/27/2015 03:00 AM
News, Nuggets & Longreads 27/02/2015

Here's our weekly round-up of links a day early, because the usual Saturday slot has been handed over to our quarterly #BeeryLongReads piece. → Ron Pattinson has been filleting a 1956 book on beer cellaring practices and finding some interesting nuggets. Here are parts one and two. → The Gun at Spitalfields in East London, which … Continue reading News, Nuggets & Longreads 27/02/2015 →

News, Nuggets & Longreads 27/02/2015 from Boak & Bailey's Beer Blog - Over-thinking beer, pubs and the meaning of craft since 2007



02/26/2015 11:53 PM
Wankers, stand down.
Here we go again. Somebody somewhere said something mean about craft beer. Now the internet is in an uproar.

02/26/2015 05:37 PM
ChristophBräu GmbH


We are a down to earth brewery with the aim to bring closer the production of beer in brewery tours to promote regional beer culture, the interested beer connoisseur or novice beer.

 

Our hotel offers a total of 200 guests for

02/26/2015 05:29 PM
World's Craziest Bar Concepts. Actually, They're Pretty Neat!
The next time you're looking for a good place to grab a drink, skip the standard spots and instead make your way to one of these unique bars. Located all across the world, these spots not only serve up alcohol and bar food, but they give you an entire themed experience. From weirder concepts, such […]

02/26/2015 05:27 PM
Brauereigasthof Schöre


Rustikal, familiär und gemütlich – seit 1906 ist der Betrieb in Familienbesitz und auch heute noch dürfen wir Sie herzlich willkommen heißen.

 

Die herrliche Lage der Schöre lädt zu einer gemütlichen Zwischenstation für Ausflüge ins Allgäu oder an den nahe gelegenen

02/26/2015 04:29 PM
Winter Beer Fest 2015 lands in Grand Rapids this weekend
For the craft beer aficionado this Friday and Saturday could be the best weekend of the year. The Michigan Brewers Guild's 10th Annual Winter Beer Festival takes place February 27 and 28 in Grand Rapids. The festival...



02/26/2015 04:19 PM
Granite City Food and Brewery expands to a new Schaumburg location
In the bustling Woodfield Mall area of Schaumburg, beer enthusiasts and fans of New American cuisine have a new restaurant option with the opening of Granite City, food and brewery. This Midwestern based eatery seamlessly blends in-house brewed...



02/26/2015 03:26 PM
8th Wonder Brewery 2nd Anniversary Party Celebr8tion set for March 21, 2015
What does it mean to turn 2 years of age? In human terms, it means nothing more than a continuation of the toddler phase and greater expectations to speak, walk, and think like the bigger kid you have become. But...



02/26/2015 02:46 PM
Hammerton N7
A refreshing pale ale with six different hops from the US and New Zealand giving a complex citrus aroma. The subtle sweet malt flavour balances the fresh bitterness. Our friend the brewing legend JK (James Kemp) formally Head

02/26/2015 02:45 PM
5 Most Delicious Complimentary Wine Tastings In Sonoma
Sonoma, one of the true icons of Californian wine. I've travelled far and wide across the hills, valleys and mountains of Sonoma and tried some ...

02/26/2015 02:40 PM
Inaugural BAGBYFEST – March 28, 2015


San Diego, CA – We are super excited to announce the very first BAGBYFEST! Please join us on Saturday, March 28th 2015 from n…

The post Inaugural BAGBYFEST – March 28, 2015 appeared first on thefullpint.com.



02/26/2015 02:19 PM
New Belgium Brewing Expands Distribution to Kentucky


(Ft. Collins, CO)  – Fans of New Belgium Brewing no longer have to cross the border into Indiana, Ohio or Tennessee. Starting M…

The post New Belgium Brewing Expands Distribution to Kentucky appeared first on thefullpint.com.



02/26/2015 01:16 PM
Summit Hop Silo Tasting Notes
Here's a fun little video with Eric and Gabe from Summit Brewing and some Hop Silo. Enjoy.

02/26/2015 01:04 PM
Double Mountain Molten Lava Hits Distribution This Week


(Hood River, OR) —Double Mountain Brewery & Taproom releases their seasonal Molten Lava Imperial IPA. A taproom favorite s…

The post Double Mountain Molten Lava Hits Distribution This Week appeared first on thefullpint.com.



02/26/2015 12:54 PM
First visit to Counterbalance Brewing


Story by Kendall Jones, via Washington Beer Blog.

Story by Kendall Jones, via Washington Beer Blog. Earlier this week I reported that the brewery and tasting room was open, but I didn't visit until yesterday. I arrived at Counterbalance Brewing in Georgetown just a few minutes after the taproom opened on a Wednesday afternoon and joined four fellas sitting at the bar. Jeff,...

02/26/2015 11:28 AM
Pop & Stop Ends the Horror of Wasted Beer!
rocket scientist aeropace engineer, has come up with Pop and Stop--a 3D printed, silicone combination bottle opener and stopper. This device could end Beer Abuse around the world.

He's started a Kickstarter to finance production of the device, so head over there and donate, already!

Or you could just buy the BottleTool here. Either way...


02/26/2015 10:01 AM
The BeerMongers Celebrates 2000 Days in a Row
One of our favorite stops to catch up on the latest craft beer releases is to swing in to see Sean Campbell, aka John Beermonger, at The BeerMongers. Only opening its doors over 5 years ago, The Mongers has become a Southeast Portland beer institution. Today The BeerMongers celebrates an impressive milestone of being open […]

02/26/2015 09:25 AM
Beer Cap Maps


Beer Cap Maps - CraftBeerTime.com

Craft beer drinkers are collectors. We collect massive […]

The post Beer Cap Maps appeared first on CraftBeerTime.com.



02/26/2015 08:38 AM
Maine's newest brewery opening this Friday
I headed out to Amherst, Maine last night to check out Square Tail Brewing Company before their grand opening, the last time I went they were still under construction. Since my last trip they've finished the brewhouse and completed the tasting room which has an outdoors theme. A short bar with a half dozen stools, […]

02/26/2015 07:16 AM
The bier-oyster connection seldom spoken
You dont see newspaper leads like this any more. It appeared in the Nashville Union and American in 1871, and was taken from the Cincinnati Gazette (no date given): It is the custom of the world to honor great inventors and discoverers with a meed of praise proportionate to the importance of that to which […]

02/26/2015 07:00 AM
The ISIS Shooting Drill
I got a chuckle over this picture making the rounds on Facebook recently.



02/26/2015 07:00 AM
Brewery Release: WA: Coming Soon ... Hale's Bill'sner Pils



02/26/2015 06:56 AM
South Street Brewery Virginia Lager


The post, South Street Brewery Virginia Lager, first appeared on The Barley Blog.

After cracking open the decent Satan's Pony, I was looking forward to what South Street's Virginia Lager has in store for me. Well, to put it bluntly, I didn't like what it had to offer. Virginia Lager starts off well enough, with a decent aroma and solid malt backbone on the palate. The problem is […]

The post, South Street Brewery Virginia Lager, first appeared on The Barley Blog.



02/26/2015 04:13 AM
London-centricity & Blogs Around Britain

Our post on under- and over-exposed UK breweries prompted a comment from Tandleman suggesting London breweries get unfair attention. In subsequent comments and on Twitter, others enthusiastically agreed. Is there something in what he says? Numb3rs There are now almost 80 breweries in London (about 6 per cent of the total number in the UK) but, when we … Continue reading London-centricity & Blogs Around Britain →

London-centricity & Blogs Around Britain from Boak & Bailey's Beer Blog - Over-thinking beer, pubs and the meaning of craft since 2007



02/26/2015 03:24 AM
Imperial realm

Two imperial stouts from the realm of New Zealand today.

Moa Imperial Stout has some classy presentation, though the black-on-black label is quite difficult to photograph. This is 10.2% ABV and, enticingly, is aged in Pinot Noir barrels. The flavour begins with quite orthodox coffee and sweet caramel -- all very pleasant. But soon afterwards, the barrel drops into the middle of it all, adding a massive, jarring, sap-and-sawdust effect. Behind this lurks the wine, distinctively grapey and adding a sickly sweetness that doesn't fit at all well with the residual sugars from the malt. It's frustrating and tantalising to be able to taste a superb imperial stout utterly ruined by poor secondary brewing techniques.


This bottle of Epic's Epicurean Coffee & Fig Imperial Oatmeal Stout arrived courtesy of Reuben's deep pockets (€25!). A modest 8% ABV and it does pretty much what it would say on the tin, if there was a tin. Figs? Yes, a generous sweet dark fruit element infuses the whole thing. Coffee? Definitely present, though not overpowering -- it's still the dark malts which provide the roastiness and warmth. And oatmeal? That's there too, adding a richness and smoothness. Everything melds together quite beautifully into a gemstone-like perfection. The only thing that's missing is the wow factor. Like other expensive drinks -- wine and whiskey, for instance -- balanced smoothness is where your money is going, not distinctive flavours.

It's clear that a lot of skill, imagination and hard graft went into creating both of these, but tastewise I don't think it pays off in either.

02/26/2015 03:05 AM
Cask beer in the 1950's – primings


Adding primings was very common amongst British breweries, and I'm sure it must still go on. It's fascinating which pieces of equipment were insisted upon.


"Priming
Before an attempt is made to dissolve priming or syrups of any kind, it is as well for a brewer to make himself acquainted with the conditions required by the Excise. The necessary notice for dissolving and the quantity to be used must be entered in the Excise book. Not less than three vessels must be brought into use when the priming solution is prepared, and they should be a dissolving vessel, a cooling vessel (refrigerator), and a collecting vessel. All of them are required to bear the usual distinguishing marks, and must also have been duly entered in the brewing inventory. The collecting vessels must, in addition, have been gauged in order that the contents can be checked for duty charge. It must be noted that priming, like brewing sugar, may only be stored in vessels and departments specially entered in the brewing inventory for this purpose. On no account will the Excise allow the addition of priming to beer when in the cellars of licensed premises, although dispensations can be obtained in regard to bottling stores and other depots in responsible control."
"Brewing Theory and Practice" by E. J. Jeffery, 1956, page 245.

All the bits of kit demanded are basically concerned with tax collection. The excise wanted to be able to see what was going on with the sugar. Because tax was charged of the gravity of the wort before fermentation. And the same was true of primings, tax was payable on their gravity. And the excise was particularly against any type of sugar being in a pub cellar. Too easy for a dodgy publican to water his beer and cover it up by adding sugar.

These are the relevant bits of kit in an illustration from the book:


"Priming soon develops a spontaneous fermentation, especially during hot weather, and it is essential to use it when fresh and new. It should be made frequently in small quantities, rather than less often in larger amounts. Priming is a very penetrating solution, and on that account, wood is an unsuitable material from which to make a collecting or storage vessel. Everything must be kept particularly clean and sterile."
"Brewing Theory and Practice" by E. J. Jeffery, 1956, page 245.

That's not the sort of spontaneous fermentation Lambic undergoes. He just means that it starts fermenting without the addition of extra yeast.

Here's the point of priming:


"The real objects for using priming are twofold. First to promote the development of cask condition, and secondly, to impart an additional fullness to the palate of the beer. In order to achieve these objects, many primings have been introduced by various firms under different names, some of which differ in only a small degree. We are not going to mention any by name, but leave it to the brewer to choose and use one which he considers most suitable for his class of beer. The fashionable palate of the district where the beer has to be sold should of course be borne in mind. No difficulty should be experienced in obtaining from the makers of any priming a full analysis, showing particularly the extract given, the proportion of fermentable and unfermentable sugars, the amount of ash and mineral matters. It is important to have particulars of all these features."
"Brewing Theory and Practice" by E. J. Jeffery, 1956, page 245.

The first purpose is pretty obvious. The alternative to priming would be to leave enough fermentable material in the beer to achieve cask condition. A much trickier feat than fermenting the beer all the way down then adding back in the required amount of fermentable material for cask conditioning.




"First consideration must be given to the flavour which the priming will impart. The brewer must also not lose sight of the class of beer for which the sugar is required. It is obvious that to use a priming consisting mostly of dextrins for a running beer intended for quick consumption is to defeat the object of the sugar. It would nevertheless add some palate fullness. On the other hand, little benefit would be derived from the use of a priming containing a low proportion of malto-dextrin with beers which are to be stored for ten days or a fortnight. The effects of such a priming would undoubtedly have worn off, especially if it was added at the time of racking. In some districts where beers are preferred to drink very sweet, priming made from sugar-candy gives the desired results. Unfortunately it is not a sweetness which lasts for any length of time, as this sugar ferments rapidly."
"Brewing Theory and Practice" by E. J. Jeffery, 1956, pages 245 - 246.

It makes sense that you wouldn't want to prime with anything too fermentable if you were going to have the beer sit around in the brewery for a couple of weeks.

Not just the type of primings but when they were added was important:


"It will therefore be gathered that the problem of selecting the most suitable priming is one which needs careful consideration. Equally important is the correct time at which the priming should be added. For running beers we prefer to add it at racking time, preferably in the racking back where it can be easily distributed. The risk of infection by handling small quantities while measuring out is also eliminated. For beers intended for comparatively short storage we prefer to add half the quantity at racking time, and the remainder just before the beer leaves the brewery. This procedure must never be adopted, however, if the beer is inclined to fret or be turbid, as the trouble would only be intensified. Indeed, it should be a strict rule that priming must never be added to beer under such conditions. These remarks should also apply to stock ales, because the primary yeast will probably have been exhausted, and will be unable to keep in check any secondary or wild yeast, which priming may revive. As a final recommendation with regard to priming, we advise daily microscopical examination of all priming to be used, and the rejection of any about the soundness of which there is the slightest doubt."
"Brewing Theory and Practice" by E. J. Jeffery, 1956, page 246.

Again, all pretty logical stuff. I can certainly see the advantage of priming the beer in bulk rather than fiddling around adding adding a couple of pints to each barrel.

And here's something about the priming rate:


"Priming solution is generally made to a gravity of 53 lb. (sp.gr. 1148) and added at the rate of 1 to 3 pints per barrel. Occasionally for sweet mild ales which are to be drunk quickly, up to 4 pints are used. (Calculations for the quantities of sugar and liquor required are given on p. 63.)"
"Brewing Theory and Practice" by E. J. Jeffery, 1956, page 246.


I can check this with Barclay Perkins records as they clearly state what primings were added. Here are some examples:



They were adding 1 to 4 quarts per barrel. Rather more than Jeffery suggests. You can see though that the gravities, at 1144º and 1150º were pretty much as stated in the book.

Interestingly, not all their beers were primed. The Milds and K Ales were. The Porters and Stouts weren't. The Pale Ales weren't, either, with the exception of the Export version of their PA.

Fining next.

02/25/2015 11:10 PM
Try-It Thursday Feb 26, 2015
This week's Try-It Thursday features a well-respected US-inspired Pale Ale that Pete Mitcham hopes will attract less attention than the last one attracted.

02/25/2015 10:20 PM
Evil Twin Femme Fatale Yuzu Pale


Femme Fatale Yuzu Pale is a gorgeous IPA with a rocky head, passionfruit aroma, and all the fun of gummi bears packed into a bottle of beer.

The post Evil Twin Femme Fatale Yuzu Pale appeared first on Beers & Bacon.



02/25/2015 07:58 PM
Cellared Cranberry Cider


We recently tasted a couple fresh ciders that we had made towards the end of 2014. Fermenting freshly pressed apple juice is how many generations before us preserved that valuable food item. Fortifying the beverage certain must have made for some good times in back in colonial times. Packed with vitamins cellared ciders probably help […]

Read the original article Cellared Cranberry Cider and other Brew Dudes posts.



02/25/2015 05:34 PM
Don't complain!
I came across this photo of a British craft beer bar on Facebook. I don't know where it was taken. It's hard to imagine a more aggressively stated policy toward customer complaints about iffy looking pints. I can only assume it happens to them a lot. The specific issue the blackboard addresses, of course, is the resistance of many consumers to being served cloudy beer. The point the bar owner

02/25/2015 05:16 PM
Getting Wild: Join Us As We Explore The Pays d'Oc
The mountain-sized rugby masters from RC Toulonnais would not take no for an answer, but I wasn't about to give in, despite the fact that ...

02/25/2015 05:13 PM
Victory Brewing Company promotes Victory Helles Lager to full distribution
Thanks to a rising demand for craft lagers, Victory Brewing Company (Downingtown, Pennsylvania) has decided to expand distribution of regional favorite Victory Helles Lager to all 35 states in the brewery's distribution footprint. Victory...



02/25/2015 04:22 PM
Beer Release: Bill'sner Pils, Hale's Ale Brewery


Story by Kendall Jones, via Washington Beer Blog.

Story by Kendall Jones, via Washington Beer Blog. Hale's Ales is pleased to announce a Limited Release of Bill'sner Pils 2015. Seattle, WA – February 25th 2015 – Pilsners are back!  The beer style your dad, and probably his dad, so enjoyed is receiving new attention from craft brewers and craft beer lovers all over the region....

02/25/2015 01:04 PM
A craft beer to 'root' for: Coedo's sweet potato lager, Beniaka
Sweet potatoes: they're not just for Thanksgiving anymore. Now available from Japan's Coedo Brewery comes Beniaka, a slow-aged premium lager made from sweet potatoes. "Sweet potatoes?" you say. Well, why not? In today...



02/25/2015 12:42 PM
DUI, Part III: Evaluation
Last year my life was forever changed. I was arrested for DUI as I was driving home from a beer festival. As a long-time beer blogger and advocate of knowing when to say when, this was devastating. Over the next few weeks, I will be telling my story in hopes that my experience will resonate […]


02/25/2015 11:44 AM
The 5 Hottest Alcohol Trends of 2015
Last year saw a plethora of acquisitions, led by Suntory's acquisition of Beam, which was only exceeded in the surprise stakes by Emperador's acquisition of Whyte & Mackay. Less surprising was Diageo's strengthening of its position in tequila with a series of acquisitions, including giving up its Bushmills Irish whiskey brand and gaining a majority […]

02/25/2015 11:00 AM
Brewery News: OR: Eugene: Ninkasi Brewing solidifies support for local artists with "Ninkasi Studios"



02/25/2015 10:31 AM
Deschutes Teku Keep the Glass Night at iTAP Soulard
[ February 25, 2015; 6:00 pm; ] There are some members of the STL Hops community that take their glassware very seriously. No judgment here, not only can the right glassware enhance the enjoyment of the beer you're drinking, but they can also look cool as well. The Teku glassware definitely hits both points. What if you could not only get yourself a [...]

02/25/2015 09:19 AM
South Street Brewery Satan's Pony


The post, South Street Brewery Satan's Pony, first appeared on The Barley Blog.

Charlottesville's South Street Brewery was just recently re-opened in 2014 under the watchful eyes of Mandi and Taylor Smack — founders of Blue Mountain Brewery. The duo apparently spent some time working at the location in the early 2000's and decided it was important to keep the institution alive and well. The first brew that […]

The post, South Street Brewery Satan's Pony, first appeared on The Barley Blog.



02/25/2015 07:30 AM
Surly Doomtree Cans Debut Today
Fans of Surly and/or Doomtree take note: Surly Doomtree cans will be available for the first time in Minnesota later today at The Depot Tavern as part of Doomtree's First Avenue pre-party event. If you were fortunate enough to get your hands on tickets to tonight's sold-out show, you'll also be able to drack open ...

02/25/2015 07:00 AM
Stay Holy With Drink
Some Lenten advice.



02/25/2015 05:49 AM
Book review: Mastering Homebrew
How many homebrewing books do you really need to own? In the foreword to "Mastering Homebrew: The Complete Guide to Brewing Delicious Beer" Boston Beer Co. founder Jim Koch writes, "This book might just be the only brewing book most homebrewers will ever need." For personal reasons, I hope that most homebrewers don't take that […]

02/25/2015 04:18 AM
Londorval & Landlorval

Last night, we blended funky Trappist pale ale Orval with two classic British best bitters, Fuller's London Pride and Timothy Taylor's Landlord. Our thinking was that mixing beers with somewhat similar characteristics — pale malts, old-school European hop varieties –would add complexity through subtly harmonies. We poured around three-quarters of a pint of each British beer and topped up … Continue reading Londorval & Landlorval →

Londorval & Landlorval from Boak & Bailey's Beer Blog - Over-thinking beer, pubs and the meaning of craft since 2007



02/25/2015 04:13 AM
Batemans Orange Barley


Danger!!! Batemans Orange Barley is 6.2% and unbelievably drinkable! Tasting Notes: A lovely orange barley beer that does exactly what it says on the tin, it has a lovely orange aroma, and a great citrus taste, very very pleasing. You could all too easily sink a few of these, and the volume would sneak up [&hellip

The post Batemans Orange Barley appeared first on Real Ale Review.



02/25/2015 04:13 AM
Why Greene King doesn't care that the haters hate its IPA
Hard luck, haters: Greene King knows you don't like its IPA, you think it's too bland, "not a real IPA" at 3.6% abv, and it doesn't care at all. Not the tiniest drop. In fact it's probably quite pleased you … Continue reading

→


02/25/2015 03:05 AM
Let's Brew Wednesday - 1911 Heineken (Rotterdam) Gerste


This is another recipe I've knacked together for another project. Why waste it? Even though I doubt many of you will ever brew such a deeply unfashionable beer as this. Despite it being an extinct style. Doubtless peach and coffee infused versions will be appearing soon "inspired by" Gerste.

Who am I kidding? This beer ticks all the wrong boxes. Not that strong. Dark. Lightly hopped.


Gerste is an oddball beer from the early days of bottom-fermentation in Holland. It was originally a top-fermenting style, but Heineken used the name for a cheap and cheerful type of Dark Lager. It was incredibly popular. There's a fair amount of sour grapes in how Baartz, of rival Oranjeboom in Rotterdam, described Gerstebier in 1884:


"although a bottom-fermented beer, it is of a low gravity and not lagered, and is a beer quick to make for a significantly lower price" ("een weliswaar ondergistend bier, maar van licht gehalte en geen Lagerbier, maar een bier van snelle confectie en tot belangrijk lager prijs").
"Korte Geschiedenis der Heineken's Bierbrouwerij Maatschappij N.V. 1873 - 1948", by H. A. Korthals, 1948, page 96.

Bottom-fermented, but not really a Lager. Presumably that's how Heineken could bang it out on the cheap. This shows you how much cheaper:



Heineken retail prices in 1895
Beer
per bottle (cents)
Export
20
Münchener
20
Pilsener
18
Gerste
12
Tafelbier
9
Source:
Rotterdamsch Nieuwsblad 22nd February 1895, page 4.

It's only when you look at the specs of the beers that you realise how good value Gerste was:


Heineken Rotterdam beers in 1911
Bier
OG Balling
FG Balling
app. degree attenuation
% ABV
Colour
kg hop/hl
Pils
13.2
4.15
68.56%
4.8
6
0.2
Lager
9.8
3.3
66.33%
3.4
9
0.16
Gerste
12
5
58.33%
3.7
13.5
0.18
Beiersch
13.1
5.3
59.54%
4.2
13
0.18
Bok
16.7
7.5
55.09%
5
14
0.2
Source:
Heineken brewing record held at the Amsterdam Stadsarchief, document number 834-1752.

Not not that much lower in ABV than Beiersch, but less than half the price. The obvious choice for the cost-conscious boozer. Which is reflected in the sales figures:


Heineken Rotterdam production by type in 1911
type
no. of brews
size of brew (HL)
total amount
% of total
Lager
226
270
61,020
36.13%
Gerste
356
220
78,320
46.37%
Beiersch
28
200
5,600
3.32%
Pils
107
200
21,400
12.67%
Bok
17
150
2,550
1.51%
total
734
168,890
Source:
Heineken brewing record held at the Amsterdam Stadsarchief, document number 834-1752.

It was almost half of what they were brewing, in the Rotterdam brewery at least. A really important product for Heineken.

One last technical note. Heineken had two yeast strains. The posh beers like Pils and Beiersch were fermented with the posh A strain. Gerste was brewed with second-division Heineken's D strain..

Almost forgot. In Dutch "gerste" means barley.





Over to me . . . . ..






1911 Heineken Gerste
pilsner malt 2 row
10.00 lb
Carafa III

0.40 lb
Hallertau 60 mins
1.50 oz
OG
1048
FG
1019
ABV
3.84
Apparent attenuation
60.42%
IBU
24
SRM
17.5
Mash double decoction
Boil time
90 minutes
pitching temp
48º F
Yeast
WLP830 German Lager